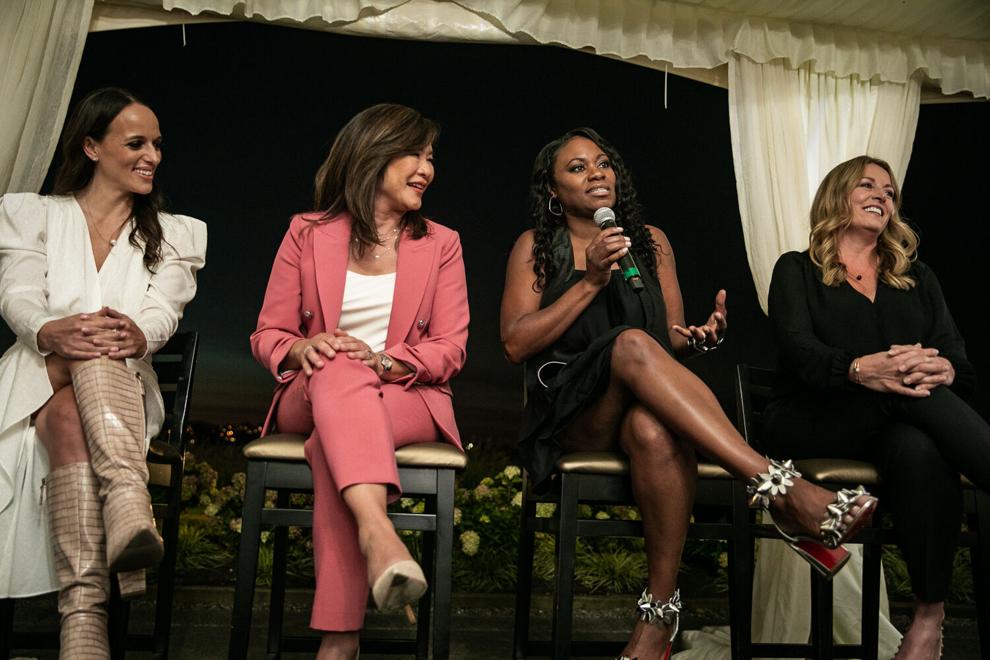 More than 175 guests attended the 425 annual Women to Watch live event Tuesday at the Woodmark Hotel & Still Spa in Kirkland to hear four outstanding women share their stories of strength, hardship, and success.
This year's speakers were LaEisha Howard, author of Fill Your Tank and co-founder of Threads of Change; Traci Schneider, co-founder of Ben's Fund; Lisa Chin, CEO of Treehouse; and Kelly Hanson, Emmy-winning host of KING 5's Local Lens. The emcee for the evening was Amity Addrisi, host of the Emmy-award-winning New Day on KING 5.  
The event was presented by Kitsap Bank and sponsored by Lake Chelan, Diageo, Infoblox, Symetra, and Knobbe Martens. In-kind sponsors were Ascend, Bobae, and Bee's Flowers. Kitsap Bank presented WWIN (Washington Women in Need), a nonprofit empowering women to achieve economic stability through education access and other paths, with a $2,500 check.
All photos by Verbovski