It's common practice to change one's beauty products as the seasons change. The chilly air might mean skin needs more attention; perhaps end-of-year deadlines are causing undue stress. If you can relate, explore this list of skin and self-care products from innovative local companies.
Balance My Stress Blend
Peak and Valley might be the new kid on the skincare block, but founder Nadine Joseph is quickly making a name for herself through supplements made with adaptogens (herbs and mushrooms that support the body's ability to deal with stress). Peak and Valley's latest offering, the Balance My Stress Blend ($38 for 39 ounces), combines reishi mushroom extract, eleuthero root, ashwagandha, and cocoa to help protect against stress, decrease fatigue, and improve blood flow. If you are feeling stressed out this year (who hasn't?), it might behoove you to explore Peak and Valley's offerings, and quickly — this herbal supplement has sold out three times this year.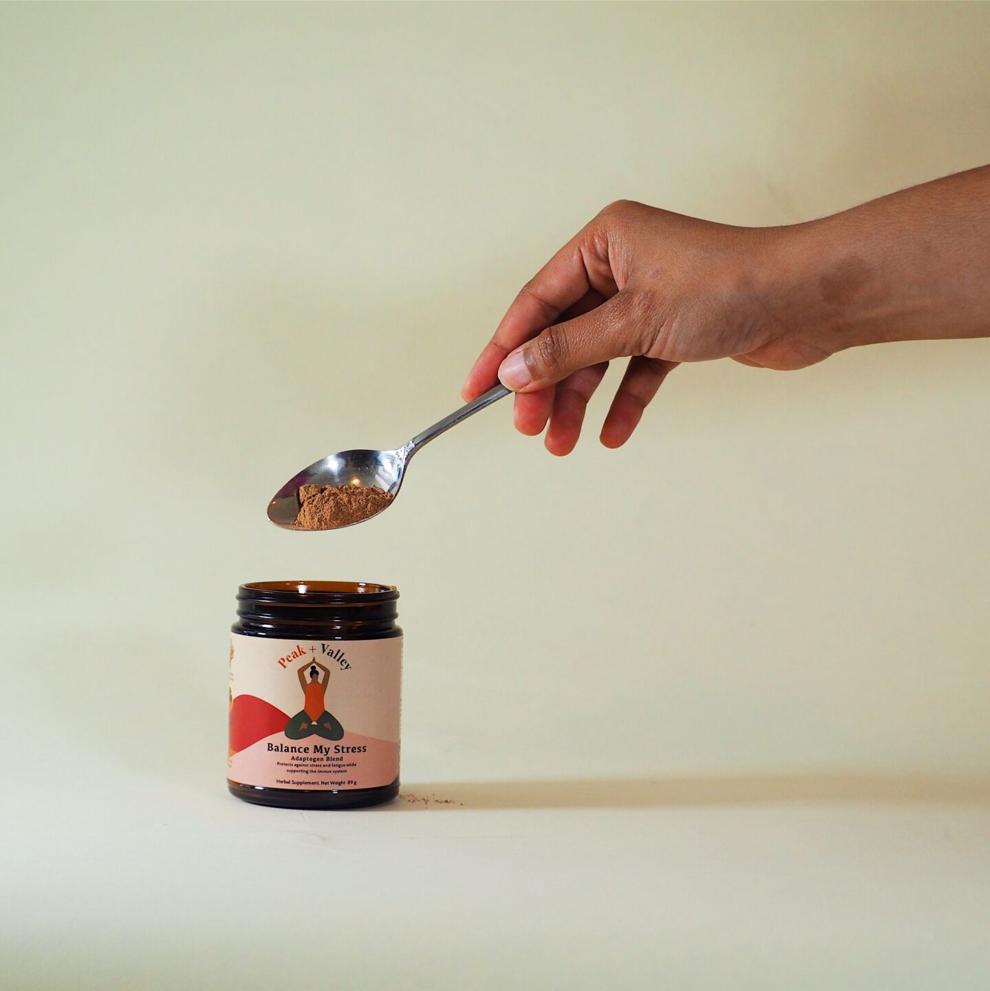 Fleur de Lait, Botanical Bath Powder
If you fancy a soak in the tub to dispel winter's frigid chill then you might want to indulge in a new release from the team at the sustainability-minded Rue Sante. Fleur de Lait ($36 for 150 grams) is an indulgent blend of culinary-grade petals, coconut milk, curative herbs, and Himalayan Sea Salt created to nourish your skin and relax your mind.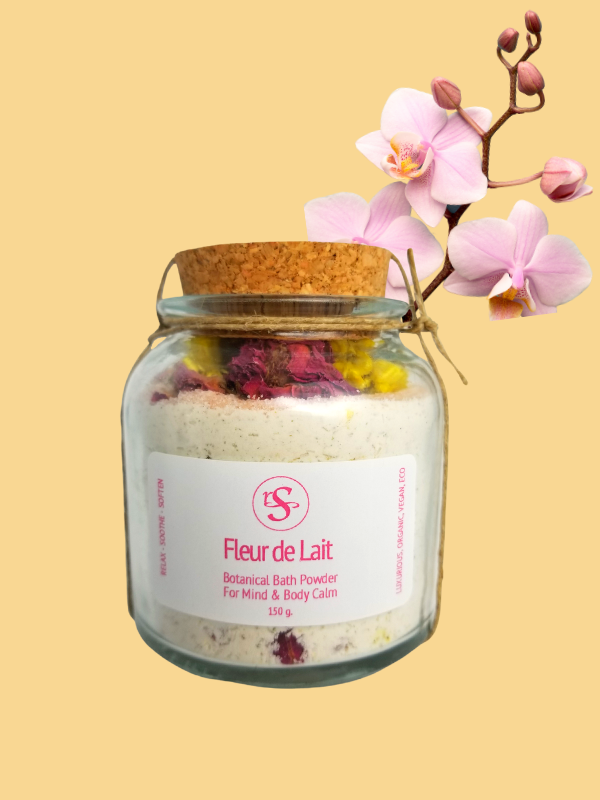 Cubica Haircare
The dry air and heat from heaters during our fair city's winter months can wreak havoc on our scalps. If yours starts feeling uncomfortably itchy, try a spritz of Cubica Tingle Scalp Elixir ($30 for 8 fluid ounces) formulated with nourishing Biotin-B7 and rosemary leaf from Seven Haircare.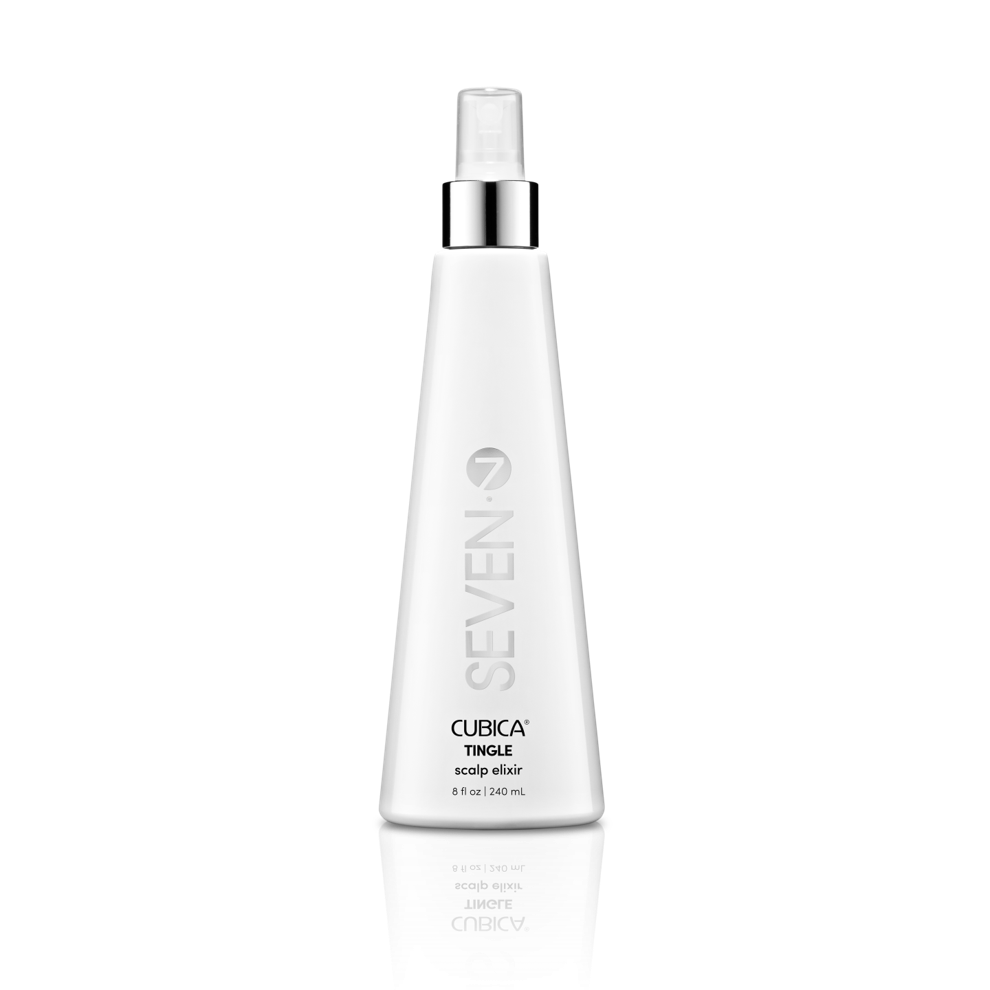 Rocket Nail Fuel
Do your nails need a little TLC? If they do, stock up on the new Rocket Nail Fuel ($21 for 0.5 fluid ounces) from Beauty Garde. Founder Nonie Creme (who also created Butter London) says that with constant application, users can expect to see nail growth — even after severe damage — within two to four weeks.

Litti Bitti Pretties
If you are looking for the perfect stocking stuffer for the skincare aficionado in your life, consider adding Litti Bitti Pretties ($8 for one mini jar) to your list immediately. The moisturizing vegan solution of coconut, jojoba, and olive oils along with shea butter is a petite iteration of Badder Body's popular body butter line and is available in 16 tantalizing scents.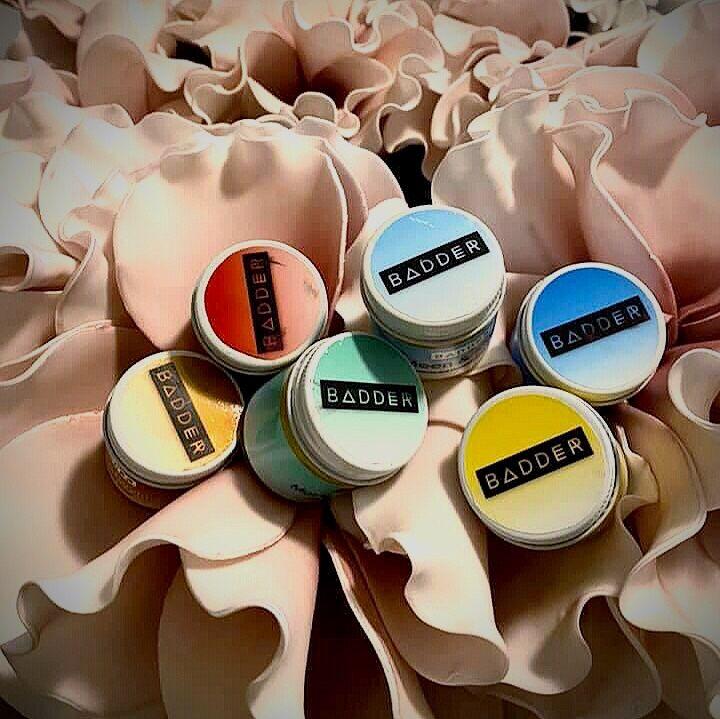 Essential Tinted SPF 28
Those who covet the skincare bible know that "thou shalt always wear sunscreen." Yes, even during the Pacific Northwest's overcast winter months, when harmful UV rays can intensify after passing through the clouds. Luckily skincare maven Kari Gran has released the Essential Tinted SPF ($53 for 1 ounce) that features a soothing blend of raspberry seed, French plum, and macadamia nut oils and non-nano zinc oxide to protect against UVA and UVB rays.