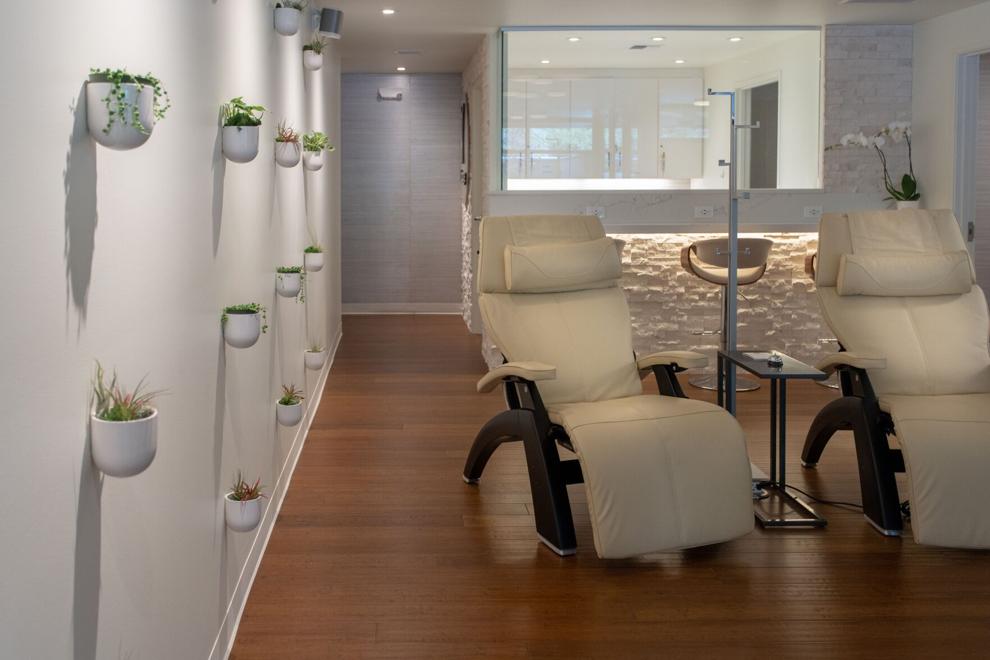 Now you can kick back in a comfortable massage chair and relax while you get a personalized IV delivering nutrients and hydration that can do everything from reduce hangover or jetlag time, to boost your athletic performance, help you beat a cold and allergies, achieve glowing skin and even slim down.
Holistique Naturopath Medical Center opened their IV Lounge at 1200 116th Ave. N.E. Ste. C in Bellevue in April. Holistique IV Lounge is the first walk-in IV clinic in Washington state.
"While IV nutrition might be more familiar to those in cities like Los Angeles and Las Vegas as 'hangover cures,' we wanted to change that mindset here in Washington and offer nutrient therapy to those individuals who are already healthy," said Dr. Nooshin Darvish. "Holistique IV Lounge provides more than a dozen custom nutrient therapies, which help to boost immunity, hydrate, detox, energize, and improve athletic performance and brain function."
In addition, Holistique IV Lounge also offers vitamin shots and can accompany any IV with cranial sacral massage and acupuncture.
While the Holistique IV Lounge itself is new, the IV treatments are not. Darvish and her team have been administering IVs to patients for more than 15 years in the adjacent Holistique Naturopathic Medical Center— an estimated 50,000 IVs.
Click here to see the full menu and prices.