Remember reading newspaper comics on lazy Sunday mornings and identifying with Jim Davis' orange, lasagna-loving feline who hated Mondays? Like Garfield, we lamented the arrival of the beginning of the workweek. These days, however, we long for a time when we just hated Mondays. Life in 2020 is more like a meme than a comic strip. Faced with an unyielding pandemic, social unrest, rampant wildfires, and a contentious election season, it looks more like we're living in the most famous and meme-worthy pane of KC Green's "This is Fine" comic. You know the one we're talking about — the tableau of the orange dog benignly sitting at a table while the room around him burns and fills with smoke.
The past several months have taken a toll on everyone. We have been called upon to do things we could have never predicted, like shuttering businesses, laying off workers, working from home, becoming distance-learning coaches, and wearing masks whenever we leave the house. But despite all these hurdles, there's one thing we've all been trying to do: figure out how to get through this and somehow come out better on the other side.
With this tiny spark of optimism, we've consulted with three local experts to discuss strategy development, and ultimately habits, that can help shape our brighter future.
Dr. Camis Milam, Chief Medical Officer at Compass Health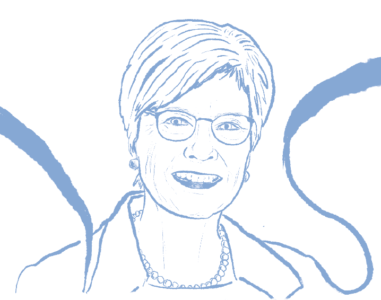 Studies are showing a general increase in anxiety and depression since COVID-19 arrived in Washington state in early 2020. Dr. Camis Milam, the chief medical officer at Everett's Compass Health, and the Compass Health teams, has been on the frontlines of the pandemic and has seen the increasing number of people who often are struggling with mental health challenges for the first time. Milam shared insight on developing strategies and habits to best cope during times of high stress.
425: What do you think are effective habits? What does it mean to be an effective person?
Dr. Camis Milam: Effective habits are those that support the life we want to live and help us to achieve our goals. While these may differ from person to person, human beings in general need to feel a sense of self-agency and community. We get a sense of well-being when we routinely (habitually) engage in activities that promote those goals. If a certain behavior brings a desirable goal, we can consciously cultivate and practice that behavior until it becomes a habit.
We can argue about whether habits are healthy or not — some people may report a sense of well-being by using tobacco, marijuana, drugs, or alcohol. On the other hand, lung cancer, DWI, and loss of relationships and work are not desirable goals or outcomes of effective habits. Feeling compelled to perform a particular act or routine that is accompanied by severe anxiety when one does not do it is also not a habit, but rather a maladaptive coping mechanism or even a sign of mental illness.
An effective person understands their own needs and drives and recognizes how their behaviors impact others and vice versa. This individual knows that they do not always operate at 110 percent, and manages their time to take advantage of their most productive moments, cultivating habits that promote their goals. This isn't to say that the most effective people are the most productive; instead, I would argue that people are most effective when they cultivate their mental and physical health while achieving their social, work, and life goals.
How can people best manage their mental health right now?
It's important to acknowledge the stress of this time when people who may have been doing well before are now facing financial and work challenges, social and health issues, and maybe even housing and food insecurities. Most of us did not have the opportunity to take Managing Stress 101 in school, and we're now finding that tried-and-true coping mechanisms may no longer be sufficient.
Staying healthy includes finding and accessing resources — sometimes through new and innovative channels. For example, at Compass Health, we encourage our clients and community members to connect with their providers using our mobile telehealth system, Compass Health Bridge, to ensure continuity of care without leaving their homes. This system allows us to maintain social distancing while still providing access to care, regardless of the location of a local provider.
At Compass Health, we also provide Mental Health First Aid training to the community as a way to expand an individual's ability to recognize and intervene with those in need. Just as CPR helps you assist someone having a heart attack, Mental Health First Aid teaches you how to help someone experiencing a mental health or substance use-related crisis. The five-step action plan, ALGEE, is a great way to remember these actionable steps:
Assess for risk of suicide or harm
Listen nonjudgmentally
Give reassurance and information
Encourage appropriate professional help
Encourage self-help and other support strategies Finally, this is a very important time to practice grace and understanding, both with ourselves and with those around us, especially as we navigate an unprecedented time of crises.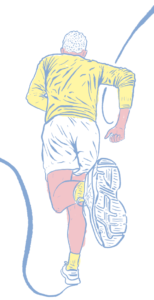 What are effective habits people can develop to manage their mental health?
During a crisis, we experience a feeling of loss of control. We feel helpless, hopeless, and unable to take charge of our own lives. Maintaining familiar routines is an important way to better handle the stress created by unknowns, like the pandemic, wildfires, and other current events.
Examples of routines that can have a positive impact include personal cleanliness and hygiene routines as well as any regular communication with family and friends. If you have close family that you cannot be with physically, think about sending letters and cards as a tangible reminder that you care, as well as setting up a time to chat with phone calls and Zoom. Additionally, exercising at least three times a week for 30 minutes with activity that increases the heart rate can be a good way to promote well-being.
What advice would you give to parents who have children doing virtual learning for the first time?
There are many ways to participate in virtual learning, and many children likely already have experience using virtual resources, if not an online classroom. There are also many styles of learning. Some children may thrive without the anxieties of what to wear and how to fit in. Others may feel bereft of their social supports.
Again, routines are important. Maintaining bedtimes and eating times and taking time to carve specific family time even if everyone is working at home, are important to well-being. Creating a space that is for schoolwork with as few distractions as possible can be helpful, though some children will adapt without.
Families with several children may find that they can support each other in their schoolwork. If you know anyone who has homeschooled, they may also be able to offer ideas and support. Finally, for parents who are working from home, it is important to let work know that your children's online school routine may not always coincide with your work schedule and see if there are possibilities to flex your time.
Where can people look for mental/emotional support in times of high stress?
One of the best places to look is within your community. (Health care providers like) Compass Health are an important community-based behavioral health resource, and we remain open and available to those in need.
If you or someone you know is experiencing depression, anxiety, suicidal thoughts, domestic challenges, or other needs, call the Volunteers of America crisis line at 800.584.3578 to connect to services at Compass Health and other providers throughout our region.
There is no perfect way that we know of to navigate a pandemic, a civil rights movement, and a climate crisis. We are all feeling our own way. If there is one concept I could leave with everyone, it is to acknowledge your humanity and take time to recognize your feelings and find the path that works for you and your loved ones. Then, you are being a highly effective person.
Shilo Lockett, President of Comprehensive Wealth Management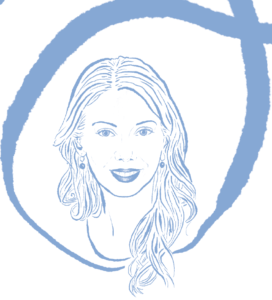 Aside from facing mental health challenges, many are dealing with financial troubles as well. Shilo Lockett, president of Comprehensive Wealth Management (CWM), grew up cultivating her own idea of what habits would be required to live richly, starting with the purchase of her first Nintendo Game Boy. As a female business leader, Lockett always has taken a special interest in observing and implementing effective habits, both financially and personally, to stand on her own two feet and achieve her goals. This passion and discipline have helped to guide CWM's organizational vision, values, and direction to more intentionally align with its tagline, "Live richly." Lockett offers tips for how people can develop strategies and habits to best plan for their financial future.
425: What do you think are effective habits? What does it mean to be an effective person?
Shilo Lockett: Identify and focus on your priorities. As a small example, when you start your workday, don't look at your emails first; emails are someone else's priority for your time. Begin by making a list of the things you would like to accomplish in a day, and prioritize them: your have-tos and want-tos. Once you have that in place, the rest can fill in around it — like pebbles and sand in a jar.
I've also found a positive mindset to be tremendously powerful in keeping me focused and grounded. For years, I've put this into practice but recently learned from a productivity expert that when shifted to positive, your brain is 31 percent more productive than at negative, neutral, or stressed. I learned years ago that naming (things I'm grateful for) each day can help bring my priorities into focus. Maybe that tough meeting or assignment wasn't so bad when I got to come home to my wonderful family each evening. To quote The Art of Racing in the Rain, "The car goes where the eyes go."
I have also found in working with our clients that successful people tend to be doers, which results in them moving forward, even if it's a struggle, instead of suffering from overanalysis leading to paralysis. As a result, successful people are willing to just start the financial planning process knowing that they really don't know what questions to ask, but they will forge ahead regardless.
What's the best piece of advice you can give to someone who wants to start financial planning but doesn't know where to start?
The first step is recognizing it's OK to ask for help. Many people don't know where to begin; they just may be too proud to say they don't know. That's why we're here.
Financial planning is all about understanding what resources and assets you have and developing a game plan to put those to work. Often, people don't even know the resources, and the expenses, they have until they take the time to write them all down. The process of writing down each individual expense allows us to understand and think critically about how each piece of the puzzle fits together.
Another piece of advice is to treat their savings and investments like their mortgage or any other monthly bill. Pay yourself first. After that, it's easy to see what is left that can be used for more optional expenses, like home projects, boats, or campers for socially distanced vacations. Make sure you have an emergency fund that can cover three to six months of budgeted expenses in case of an emergency. And it's OK, and healthy, to budget something for fun. Once you've identified what you want to accomplish in terms of your finances, start with small habits, such as regularly contributing to your 401k. Many companies offer a match, which is basically free money — take advantage of it.
Once you've identified where you want to be in relation to where you are, you can begin to break progress down into small actionable steps, what business author Jim Collins refers to as the "20-mile march." We frame this with clients as, "What's your idea of living richly?" (Asking things like), "What are the small steps you can take every day, week, month to make progress and move you toward your goal?"
What usually stops people from planning for their financial future?
The biggest roadblocks to financial planning are time and not knowing where to begin. When we first start our lives as independent young adults, there seems to be so much time extending out ahead of us — there's no urgency. Then, before we know it, it's 20 years later, at a point where it can feel like a more daunting task after spending a lifetime reacting to financial events instead of planning. Planning involves a sense of intentionality, understanding what is realistic, determining what resources it's going to take to help us reach those goals, and developing a strategy to make it happen.
In our work, we see every day the importance of taking the first step — and doing it as early as possible. In fact, we recently created a program called Starting Strong specifically designed to help young adults and others gain a solid foothold on financial planning. While most of the individuals we work with are established in their careers and their financial journeys, we wanted to ensure we are also helping young professionals understand what it takes to build wealth in the first place.
Universally, making your financial health a priority — putting yourself on the list — is almost as important as your physical health. You don't have to do it all at one time or in one meeting, just as you don't expect to be in perfect shape after one trip to the gym. Start with a few small manageable steps, and work your way forward from there.
How can people start financial planning during a time of high stress?
As the old saying goes, "The best time to plant an oak tree was 20 years ago. The second-best time is today." As the pandemic causes all of us, worldwide, to reassess needs and priorities, we've seen some of the conversations redirect to financial stability. People are having planning conversations that have been postponed in the past. Even though our economy may be going through tough times, proper planning now can help bolster a big-picture understanding of where you are now, and how to get to where you want to be when we inevitably come out of this current state of affairs.
The power of planning allows you to be in charge of your situation instead of having to react to a situation with uncertainty. One easy way to take a step toward financial progress is to take time to create your budget. A budget is the single most important piece of your financial plan, and often it's the thing that takes the longest to create in the planning process. Those who already have a good grasp of their financial picture may consider calling a financial planner to help fine-tune the path to financial independence.
Laura Leist, Professional Organizing and Productivity Specialist at Eliminate Chaos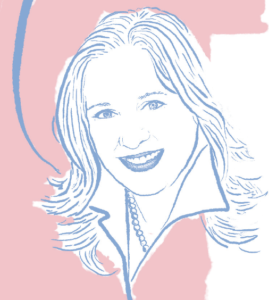 While it's difficult to be separated from friends and family in times like these, many have taken the time in isolation to pick up new hobbies — including cleaning and reorganizing their homes. Laura Leist, the founder of Eliminate Chaos, is a professional organizing and productivity specialist, who, for the last 20 years, has been helping clients organize and eliminate clutter in their homes and offices. We asked Leist to proffer some insight into how people can develop strategies and habits to organize their homes.
425: What do you think are effective habits? What does it mean to be an effective person?
Laura Leist: An effective habit is a habit you will use daily. I think we all know some of the basic habits that you should do, like get exercise and get plenty of sleep. But if you're not doing those things every day, it's not a habit. So, they say it takes about 30 days to form a habit. One of the things I would say to my clients is to get into the habit of making decisions as quickly as possible on a variety of things. That will save them a lot of time. Another effective habit is planning tomorrow today and thinking at the end of the day: What are the three most important things you need to accomplish the following day?
I don't think of it necessarily in terms of being effective. I think of it as being efficient. In order to be efficient and to be productive in your life — whether you're trying to run an organized home or work productively from home — you need to think about how you are going to accomplish things in the least amount of time possible without making extra work for yourself.
How does clutter prevent people from becoming effective/productive in their lives?
What I have observed in people's homes and offices is that they have so much stuff that's surrounding them that it's like they have clutter blinders on — like they can't really see it around them anymore. For example, people might have stuff that's stacked up on the stairs, and they just keep walking past it and not even notice it because it's been sitting there for so long.
Psychologically, what that does to someone is that it can be very mentally exhausting. It's always kind of eating at the back of your mind. People know that they should be doing something about it, but they're not. People always say, "Someday I'll get organized," or "Someday I'll do this when I have more time." What I told my clients at the start of the shutdown was that many of us have been given the gift of time.
I did a webinar for about an hour and a half one day, and I kind of went through all the areas of the home, and I talked about little tiny projects that you could do, with kids, or as a family, to really take a look at some of the clutter that's robbing you of the lifestyle that you want to have in your home, whether it's the fact that you can park your car in the garage, or you're working from home office space because there's too much stuff in there.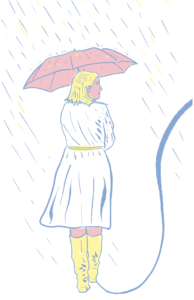 Why is it important to be productive and organized? Is it more important now in light of recent events?
I think that clutter definitely affects people's mental abilities, and in the pandemic, I have seen a number of people (who have) decided to just go right ahead and start organizing their house. I've had clients literally cancel sessions because they've done the work on their own because they've had the time. They tell me that it feels so good, and it feels so freeing, and I think when somebody has that feeling of what it's like to really gain control of their life and their stuff and how they're living, that it can really impact their mental wellbeing. I think that people can use their time wisely to get some of those things done. I don't think that we're ever going to see this kind of time happen again. I hope we never have another pandemic, but I don't think we'll have another opportunity where we have so much time at home again.
On the other hand, I've seen people just completely shut down. They feel like they can't do anything, and a lot of times it's because they just don't know where to start because they are so overwhelmed by the sheer amount of stuff that's in their homes or their life.
I'd say now more than ever is a good time to be doing this, but it can also really help with your mental health.
How can people — especially parents — become productive and organized with having new and chaotic work/school schedules and environments?
It's really challenging. One thing I would think about is — depending on what kind of setup they have at home — to have some separation between their bedroom and the space where they do their schoolwork, (that way) they know what they're supposed to be doing when they're in that location, and they don't have many visual distractions.
I think another thing that would be really helpful, especially if the kids have different school schedules, is to get a very large calendar and put it on the wall. They're very visual people, and just to have every week laid out and showing who's doing what and when would be helpful for everyone. Kids work better with schedules, and I think this is a really valuable opportunity and time for kids to learn how to manage their time and how to utilize the calendar. And (also) for you to learn how to plan your time and manage your time. That's not traditionally something that happens in school to begin with.
What are common mistakes people make in an effort to become more organized? How can they be avoided?
There's a few mistakes people make. The first is they don't plan enough time for whatever organizing project they're trying to tackle. Th ings usually take two to three times the amount of time someone thinks it'll take. Another mistake is they make their projects too big. They'll say, "I have to organize this entire room in one day," and it's just too much. I tell them to organize one small section, or one shelving unit, or one pile of clutter on the floor at a time. Another mistake people make is that they lose focus. They'll come across something in that area that they're working on, and they realize it needs to be moved to another room. Then they go to that room and find something else in the other room, and then they take it somewhere else. Basically, they never get back to what they were doing in the first place. So, I say if someone's working on a specific area and something needs to be moved to another part of the home, I recommend that they put it out the door, and then when they're done, they can move those things to that specific area.
Another big mistake is that people shop first. I think a lot of people make the mistake of running out to Target or Bed Bath & Beyond or the Container Store, thinking that buying an organizational product is going to solve the problem, and really what it's doing is it's putting a Band-Aid on the problem, not finding a solution.