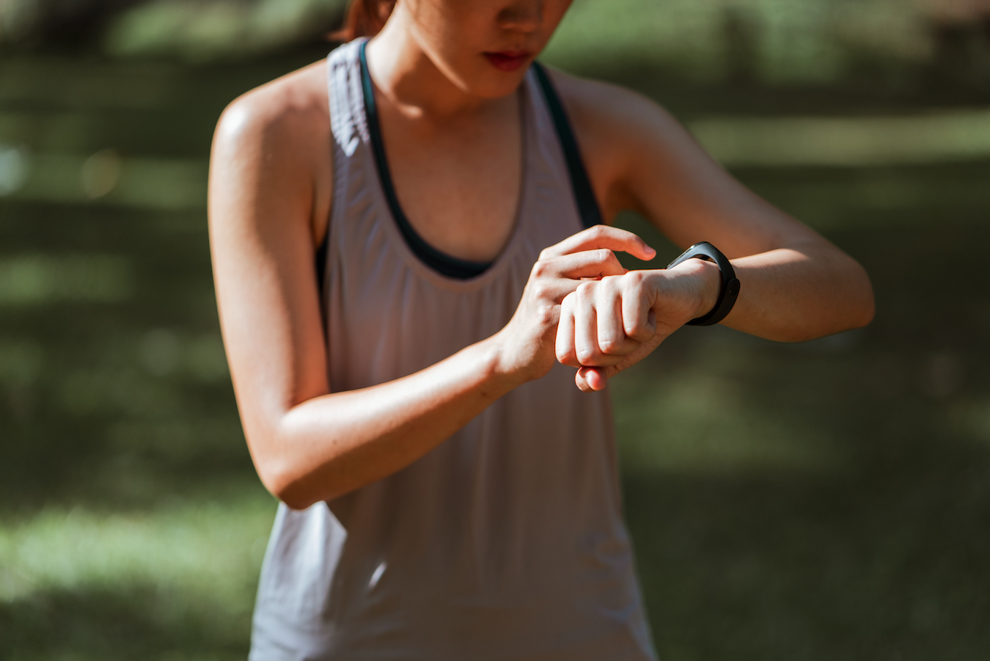 Whether you want to stay in shape or just make a fashion statement, smartwatches are the perfect accessory. But smartwatches and fitness wearables now play a key role in fighting heart disease.
Wearables now let users monitor their own heart rhythms and detect potentially dangerous arrhythmias.
Doctors also have a new tool for collaborating with patients outside of clinic visits, explained Dr. Gopi Dandamudi. He is the executive medical director at Virginia Mason Franciscan Health's Center for Cardiovascular Health.
"These are incredible tools that we never had before," Dandamudi said. "They enable us to care for ourselves, not just from a medical perspective but a personal perspective."
Giving Peace of Mind
The latest generation of smartwatches is now FDA-approved for electrocardiogram (ECG) heart monitoring. This gives heart patients the potential option to wear a lightweight wearable at home rather than a bulky, medical grade monitor.
"Nowadays, we are slowly using wearables," Dandamudi said. "Sometimes patients prefer these kinds of monitors because they already have a wearable device. They'll ask us, 'Why can't I just monitor myself?'"
Wearables also give patients with arrhythmias greater peace of mind if they start experiencing symptoms and might offer more insight for health providers.
"A lot of this is self-education," he said. "There are patients who have chronic arrhythmias, but there's always a concern if you start having symptoms. But now in real time you can monitor yourself and see what your heart rate is doing."
Doctors also can use wearable data to monitor a patient's health beyond regular checkups. Patients decide whether they want to share this information, and the data can be encrypted and treated as medical records.
"Before I would see you in clinic once every three months (we would) get one blood pressure and one heart-rate reading. But now I'm going to get continuous data."
Picking the Right Device
While there isn't one perfect wearable on the market, Dandamudi recommends finding a device that best fits your goals.
"I think understanding what you hope to gain from a device is the most important thing," he said. "What are the activities you're interested in? If it's for medical reasons, what exactly are you looking for?"
Smartwatches can be expensive but make it easy to track your heart rate and activity. Newer models of the Apple Watch, Fitbit Sense, and Samsung Galaxy Watch might come with ECG apps.
"If you're wearing a watch, you can press it at any time to get your recording," he said. "They're also in the background continuously monitoring your heart rate."
Some patients prefer using a lightweight heart monitor such as the AliveCor KardiaMobile. These devices are the size of a credit card and cost less than most smartwatches. They also might give patients a highly accurate reading in just seconds.
Smartphones can offer great tools for improving your health, including free apps for tracking exercise, logging calories, or monitoring sleep.
"Sleep apnea can have longterm consequences with your health," Dandamudi said. "Having devices that warn you that you are snoring or that you stopped breathing at night may be the first time you ever find out, especially if you are living alone."
The medical community has just started embracing wearables, but Dandamudi predicts that these devices will continue to play a key role in keeping patients healthy.
"Ultimately, wearables are going to become cheaper and available to everybody, and potentially all your data can be integrated into your health care," he said. "In the long run, these are here to stay."
---
Consult your doctor to find out whether a wearable is right for you, and how to use the data in your own health care journey.