Courtesy of Overlake Medical Center & Clinics 
You might have seen the letters D.O. after a physician's name instead of M.D. and wondered what the difference is. D.O. stands for Doctor of Osteopathy, versus M.D., which is a Doctor of Medicine. The main difference is that D.O.s complete additional training in the musculoskeletal system.
Tara Nair, D.O., an osteopathic family physician with Overlake Clinics Primary Care — Issaquah, addresses more questions about the differences between a D.O. and an M.D., and why she chose to train as a D.O.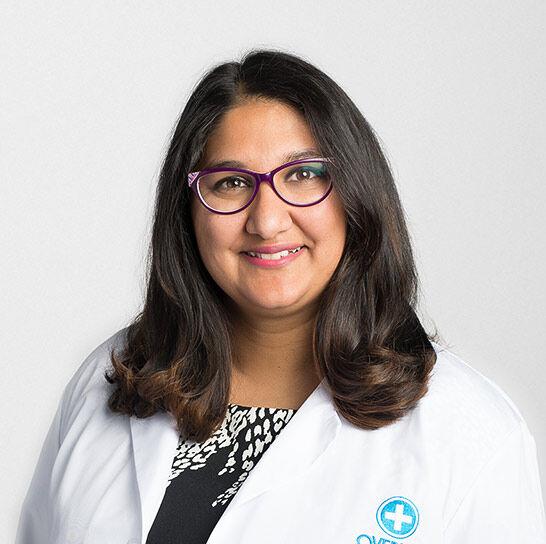 What is the main difference between an M.D. and a D.O.?
Tara Nair, D.O.: D.O.s train to utilize a holistic approach to healing, striving to understand the mind-body connection. Currently, the main difference between an M.D. and a D.O. is training in osteopathic manipulative treatment. D.O.s receive additional training in the musculoskeletal system and train to identify and correct structural abnormalities to assist the body to heal. There is a quote from the founder of osteopathic medicine, A.T. Still, that I really like. It states: "To find health should be the object of the doctor. Anyone can find disease."
Do D.O.s have the same number of years of medical training?
Yes; all D.O.s attend medical school for four years of training. Following medical school, physicians go into residency for their specific specialty, and this varies in time. Specialties, such as family medicine and internal medicine, take three years of residency, while a specialty such as urology can take up to six years of additional training.
D.O.s are able to go into all of the same specialties as M.D.s. There are no restrictions. I have D.O. colleagues who work in psychiatry, general surgery, OB/GYN and pediatrics.
Many have seen D.O.s before, but they may have never had osteopathic manipulative treatment. Is this something you use regularly with your patients?
Only doctors of Osteopathic Medicine can perform osteopathic manipulative treatment (OMT). However, not all D.O.s utilize OMT in their practice. I am board-certified in OMT and try to utilize it as much as possible when I feel it can help a patient. OMT can be beneficial to help patients as a means of alleviating or minimizing pain and increasing movement. I often use OMT in conjunction with other treatment modalities, such as medications, physical therapy, massage therapy, etc.
What are some conditions OMT is used to treat, and how does it work?
OMT is primarily used to treat musculoskeletal pain conditions, such as muscular and joint pain (neck/back/shoulder pain), hip and back pain associated with pregnancy and post-delivery, carpal tunnel syndrome, menstrual pain, sports injuries, tension headaches, and some neuromuscular pain syndromes.
OMT involves moving the muscles, and joints with stretching, gentle pressure and resistance. It can be used with other forms of medical care, such as medications or surgery, to help patients recover from illness and injury and reduce pain.
It's a hands-on treatment modality, where physicians examine the body for injuries or restricted motion and can be beneficial to some patients as a means of alleviating or minimizing pain, increasing movement and treating structural abnormalities.
What is a typical OMT session like?
During an exam, a D.O. will check your spine, posture, and balance. They will also feel your joints, muscles, tendons, and ligaments. During treatment, you will lie in a comfortable procedure bed, and your doctor will apply gentle stretching, pressure, and resistance to the areas that are causing you problems.
How did you decide to take the D.O. path rather than becoming an M.D.?
I was drawn to the osteopathic medical field because of OMT. I connected with the idea that there was something I could do to assist patients to feel better instantly. I loved the idea that a patient could leave my office with some, if not complete, resolution of their pain. I also appreciated the importance placed on the mind-body connection.