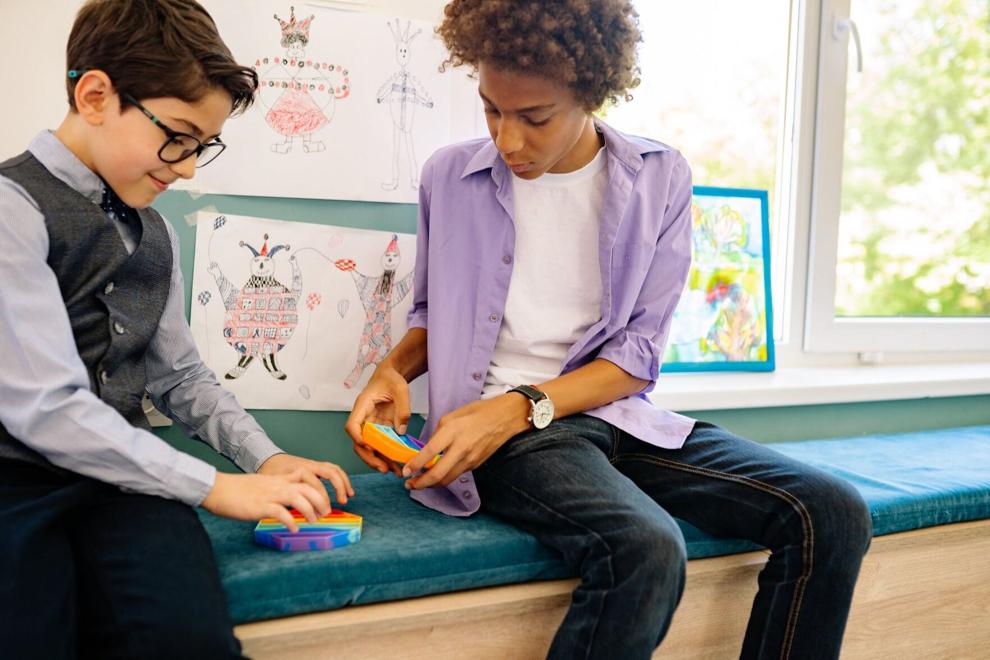 It's nearly impossible to walk into a store these days without spying pop-its.
Some silicone bubble-popping toys are tie-dye or monochrome. Others can glow in the dark or even take the shape of everyday items. This wave in popularity is one we've seen before — remember the fidget spinner craze?
Like spinners, these products are largely made for neurodivergent kids and adults who are autistic, have ADHD, or dyslexia, as well as those who simply need to fidget to stay regulated. However, neurotypical folks can find joy and relaxation in these toys, too.
Here are a few that work for me (I have autism and ADHD) and my two neurodiverse kids.
---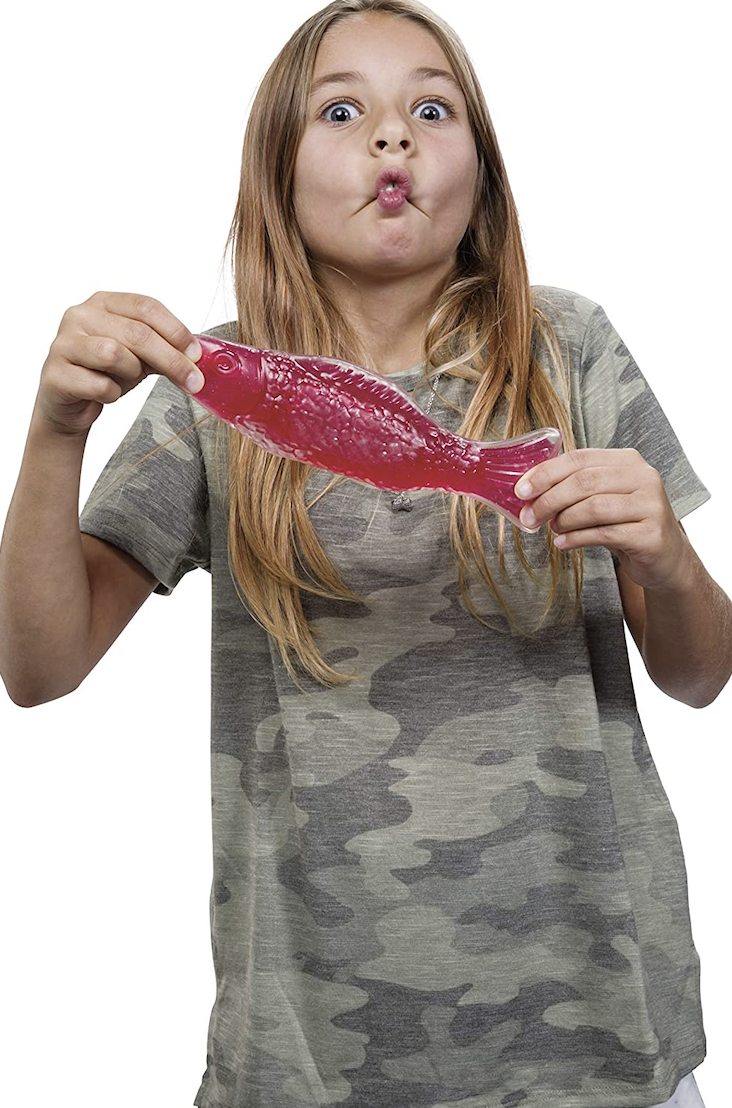 Jumbo Sweet-Ish Fish 
Candy lovers will rejoice with this giant, liquid-filled "Sweet-ish" fish. Even the packaging mirrors the iconic candy's longtime branding. Squeeze it like a stress ball, swish the sparkly red liquid from side to side, or give a friend a fish slap. Just kidding about that last one.
fidgettoysplus.com | $9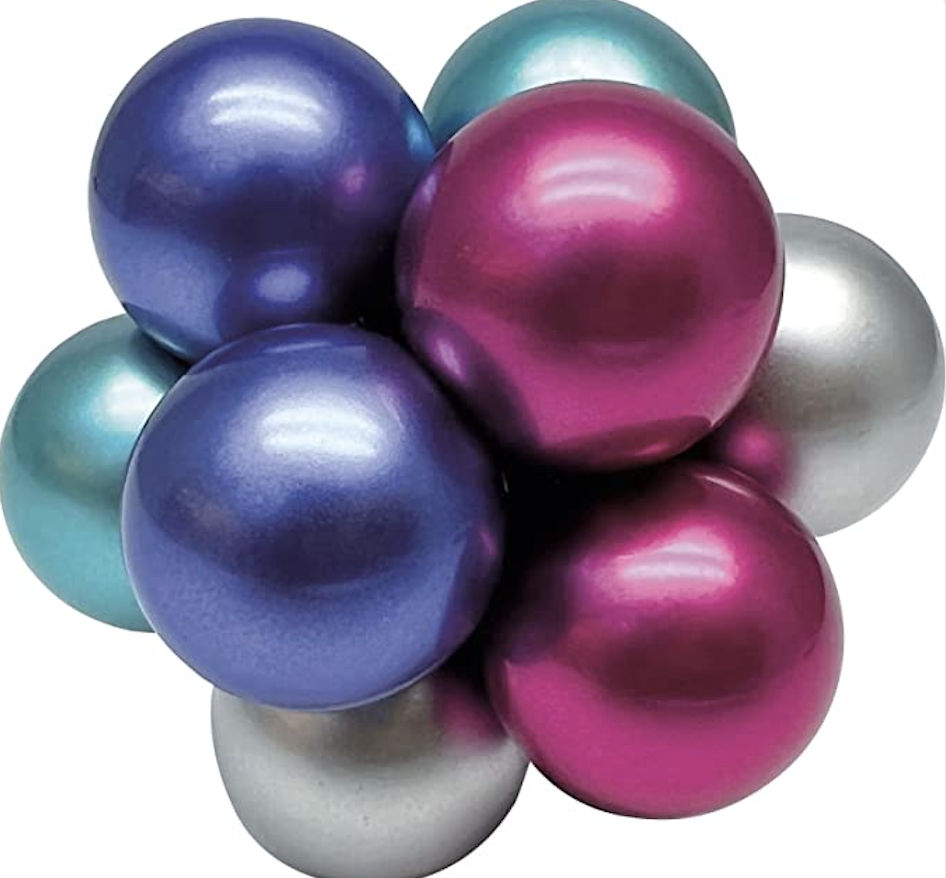 Icosa: The Atomic Fidget Ball
This oddly shaped ball made up of smaller weighted balls by Gamewright is just so satisfying to fidget with. Not only is it a fidget, but it's also a puzzle game. Instructions challenge players to arrange the colored balls in four specific patterns. It is currently available in two colors: standard and ice (pictured).
gamewright.com | $15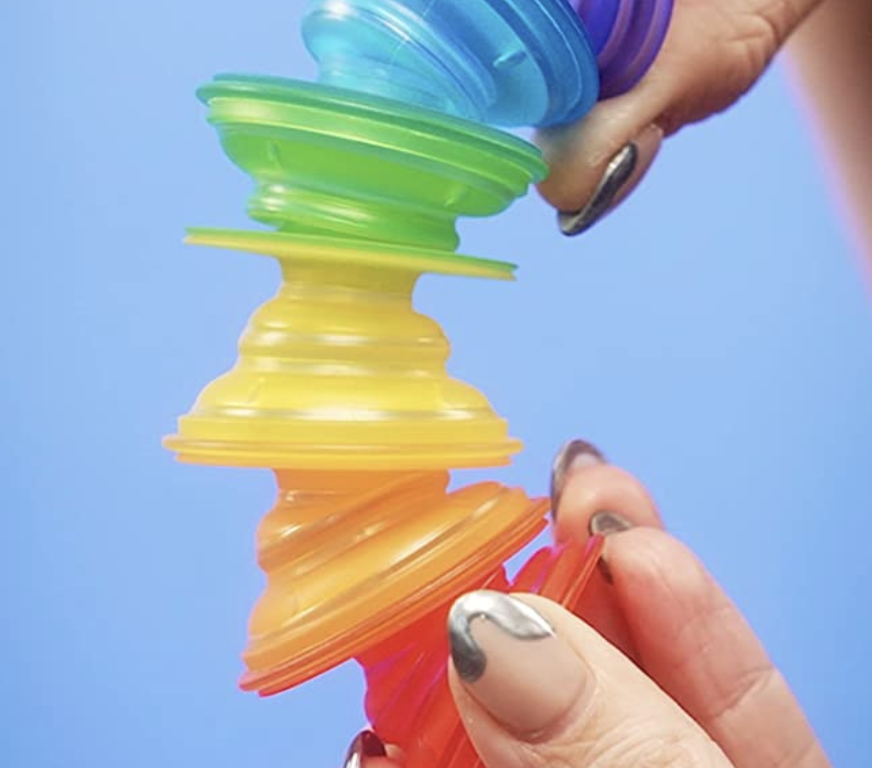 Popsockets Fidget Train
Any neurodivergent person with a Popsocket on their phone knows how easily they can find themselves fidgeting with the one device that's almost always at hand. Perhaps that's why Popsockets created this Fidget Train, which permanently marries six brilliantly colored Popsockets into a cathartic rainbow.
popsockets.com | $20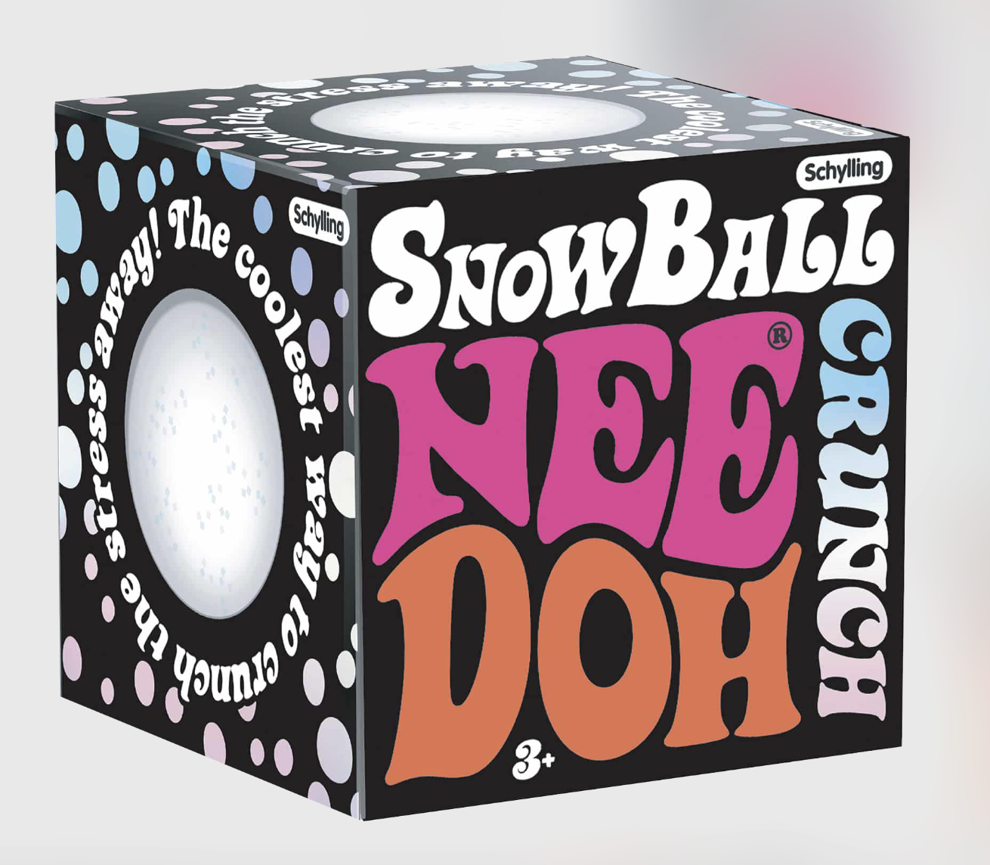 Needoh Snow Ball Crunch
Not only does this stress ball help a fidgeter focus their attention, but it also genuinely feels like packing a snowball in your hand, minus the mild frostbite. If the crunch sensation is too much, manufacturer Schylling makes several other Nee- Doh balls in various other textures and colors.
schylling.com | $4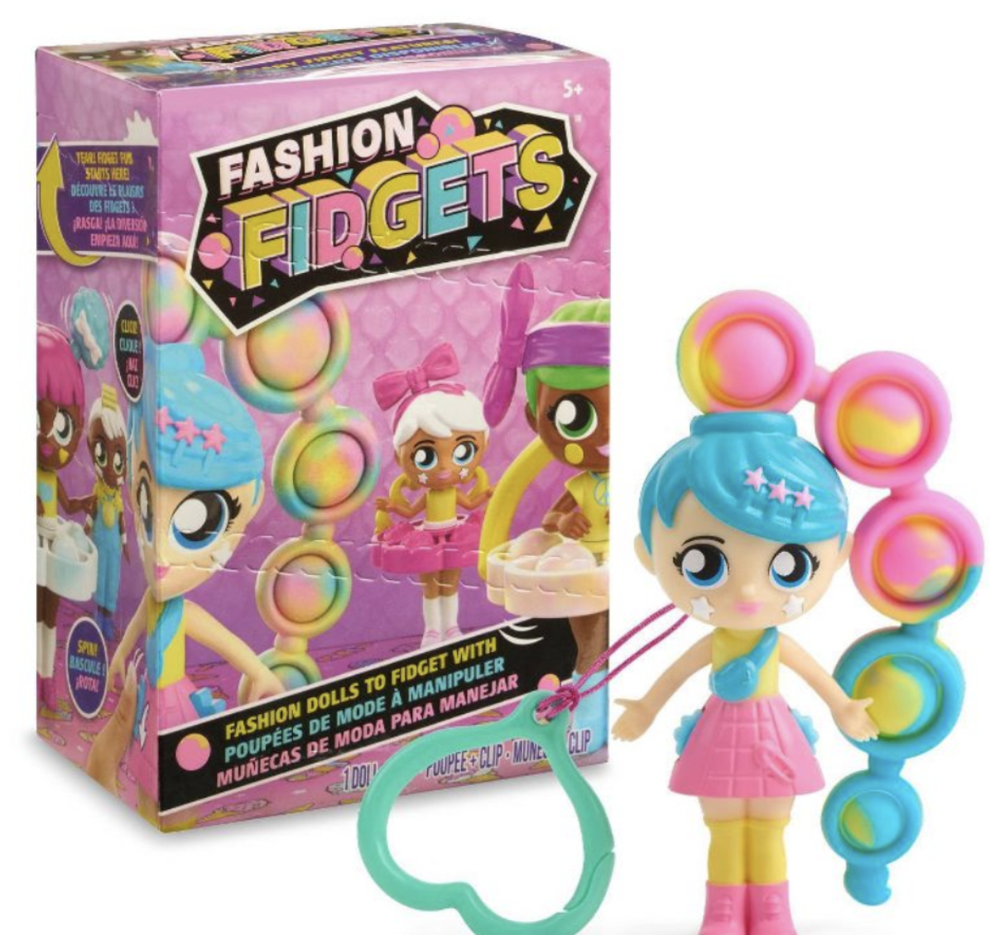 Fashion Fidgets
Kids and tweens love these little dolls. They come in blind boxes, which brings a fun little mystery: You never know which one you're going to get. Each doll usually has four different fidget functions like pop-its, spinners, clicking buttons, and more. They clip onto a purse or backpack for easy transport.
target.com | $7
All photos courtesy of their respective manufacturers