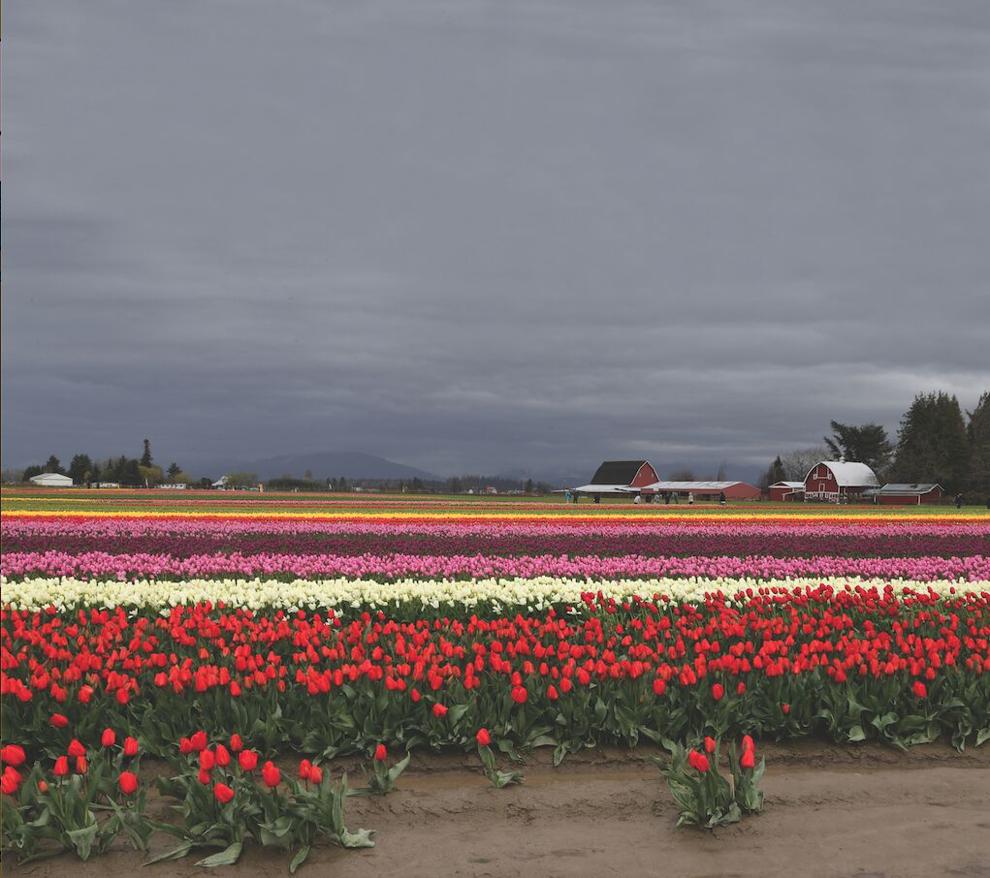 For many, it doesn't officially feel like springtime until the Skagit Valley Tulip Festival blooms. The festival occurs each April.
Every year, it welcomes hundreds of thousands of visitors from around the world to appreciate the millions of brightly colored, newly bloomed tulips that spread across acres and encompass more than 50 varieties. There are daffodils, too.
The festival is designed as a driving tour, and you will see colorful blooms throughout the valley. Several events are planned throughout the month. Visitors can park and experience Roozen- Gaarde, Tulip Town, and Garden Rosalyn to take photos, buy tulips, and experience the flowers.
Tulip Town in Mount Vernon offers a walk-thru field, shops, and a boutique. If the weather is cooperative, you can ride a trolley through the tulips. Check out the festival online for the full rundown of events.