Even if you upgrade your home, it is still nice to get out for an adventure — especially if you can drive in style or fly in a personal plane like the A-Lister you feel in your heart you are. After months of quarantine, we think dinner out in dressy clothes has been earned.
Stay at a Five-Star Hotel
You don't have to go far to experience a five-star hotel experience. The new Lotte Hotel Seattle offers luxurious rooms with stunning views and in-room dining so you can linger until it is time for a massage at the spa and much-needed sauna relaxation. If you want to go out, feel like a tourist and let the concierge make an itinerary. The rooftop pool at Four Seasons Hotel Seattle is an experience in itself when the weather is a bit warmer.
Rent a Fast Car
Zadart Exotic Club & Rentals in Bellevue has more than 15 cars from Corvettes to Lambos. Rent a stylish ride for a weekend getaway somewhere nice like a trip to Alderbrook Resort at Hood Canal or Seabrook near Pacific Beach and feel like an A-lister.
Treat Yourself
Get dressed up and enjoy a dinner out on the town. Feel like a superstar at Ascend Prime Steak & Sushi, where everything served looks like art or theatrics. Located on the 31st floor of Bellevue's Lincoln Towers, the view is panoramic, the service is unmatched, and the food is as good as it looks.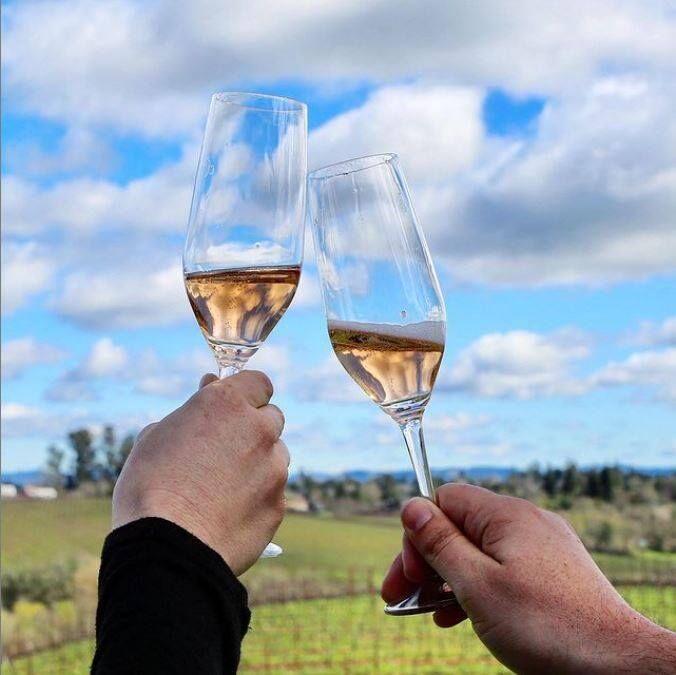 Hop on a Private Jet
Have you ever fantasized about boarding a private jet and flying off on an adventure? JetASAP is a new service where you input your travel requests and the app gives you a quote from top charter flight operators. There are no commissions or membership fees, helping make leaving on a jet plane more affordable.
Escape to Sonoma
Feeling fancy comes with the territory when you take a trip to Sonoma. WINElove is March 19–21. It is a long weekend of wining and dining with local winemakers and tasting limited production wines and new releases. The tasting is being held in March due to COVID, which canceled the winter event. It is smaller in scope and only a few hundred reservations will be offered. If you don't make it to the event, Sonoma is still a trip to be savored any time of the year.
Shop Until You Drop
The Eastside has no shortage of high-end shopping opportunities. Hit The Shops at the Bravern and linger in Hermes, Gucci, and Prada. Have a bite at Sugar Factory and take a selfie with a sundae that sparkles. Head to The Bellevue Collection for your favorites like Nordstrom (more shoes!) and beautify your home thanks to Crate and Barrel. Kick back and relax at W Bellevue because now you are tired and the next day you have to scour all the amazing Eastside boutiques, like La Ree, Purpose, Via Lago, and more.