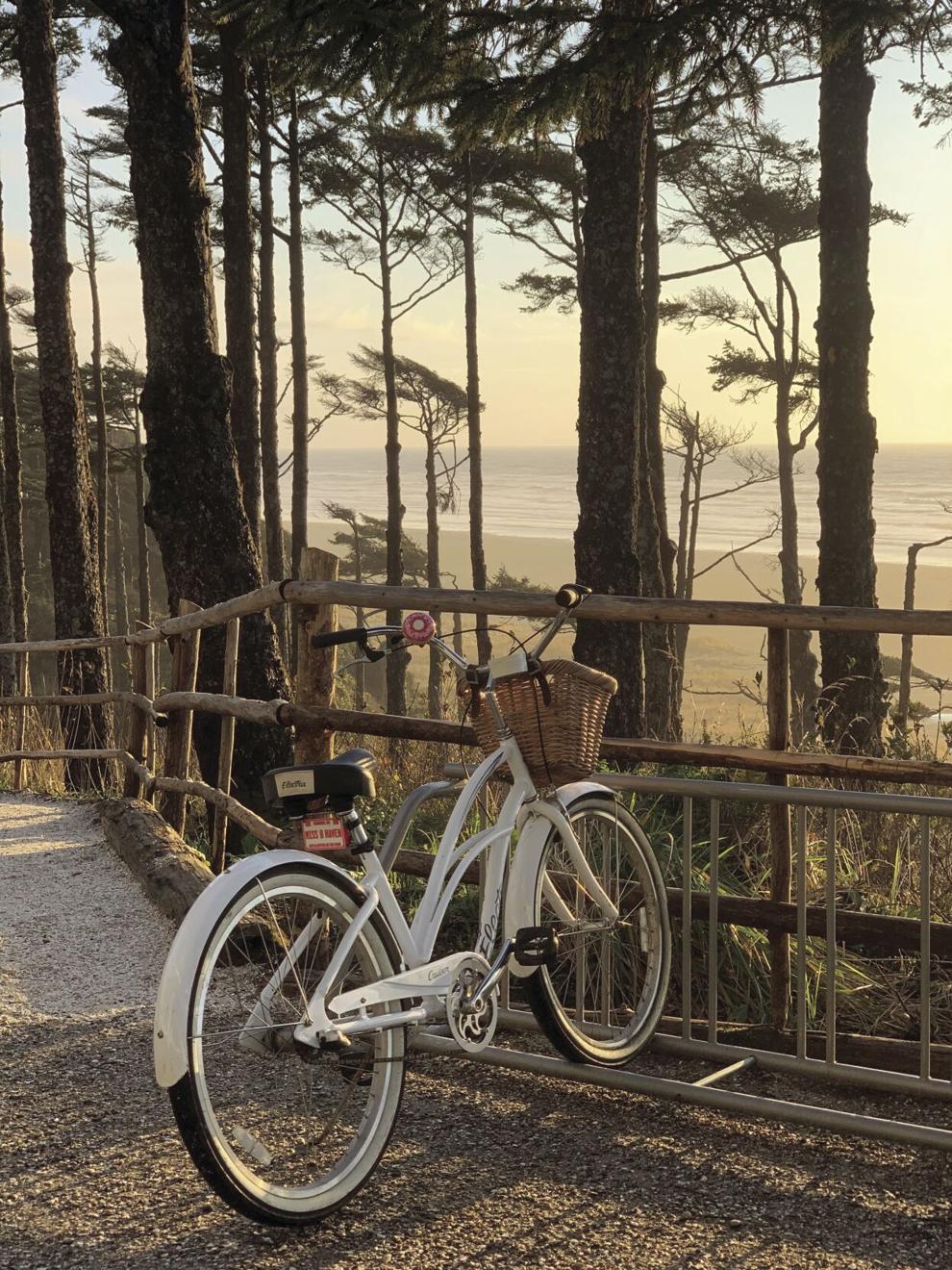 Here we are in January. A new year cleans the slate — gives us a chance to do things differently. Once we get past the run-you-ragged holidays, many of us will kick off a new season of self-care with the best of intentions. We'll start going to the gym, launch a long-put-off eating plan, schedule date nights, make time with friends, map out vacations for the year. But soon, work stress, meal prep, commute time, family commitments, and the 24-hour mental load of parenting might begin to creep in.
Realizing what we're up against, in a somewhat backward act of self-preservation, some of us will scour articles and blog posts for a time-management unicorn. There must be some hack, system, book, or program out there holding the answer to how we can do more when we're already doing beyond what seems humanly possible.
But we aren't human doings. Where is the being in all this? And how much of it is self-imposed?
In January 2022, my husband, Jeff, died after a long battle with cancer. While not unexpected, it jarred our family — especially our children. I pushed myself to keep going — for them, for me. I figured that if I stopped to process, even for a minute, I'd be unable to restart, get back up. After a few months of this, I learned first-hand that an object in motion stays in motion — until that object hits a wall. My kids seemed to be doing OK. But after a certain point, I realized I was not.
I work in the hospitality industry as a travel PR expert. My job often requires I tout the regenerative power of solo travel. But I never understood what that truly meant until my proverbial tank was empty, and I became a shell of myself. For my own mental health, I realized I no longer could view "getting away from it all" as a luxury or self-indulgence. It became a necessity.
At just the right time, a dear friend in whom I confided reminded me of Seabrook. They introduced me to one of its vacation homes, Miss B Haven, where I was able to take multiple days to relax, reconnect, and regenerate. I took long contemplative walks on the beach, the salty air cleansing my spirits. I marveled at magnificent sunsets. I curled up by the fire and read without interruption. I ate; I slept; I hot-tubbed.
When I returned, my kids still seemed OK, and they were happy to see me. My cats had been fed; my incredible clients were still engaged. The only thing that had changed was my perspective. I just needed a minute.
Don't be like me. Don't keep going and hit a wall. Do less, and ask for help. Take care of your heart, mind, and spirit. Don't do it for others — do it for yourself.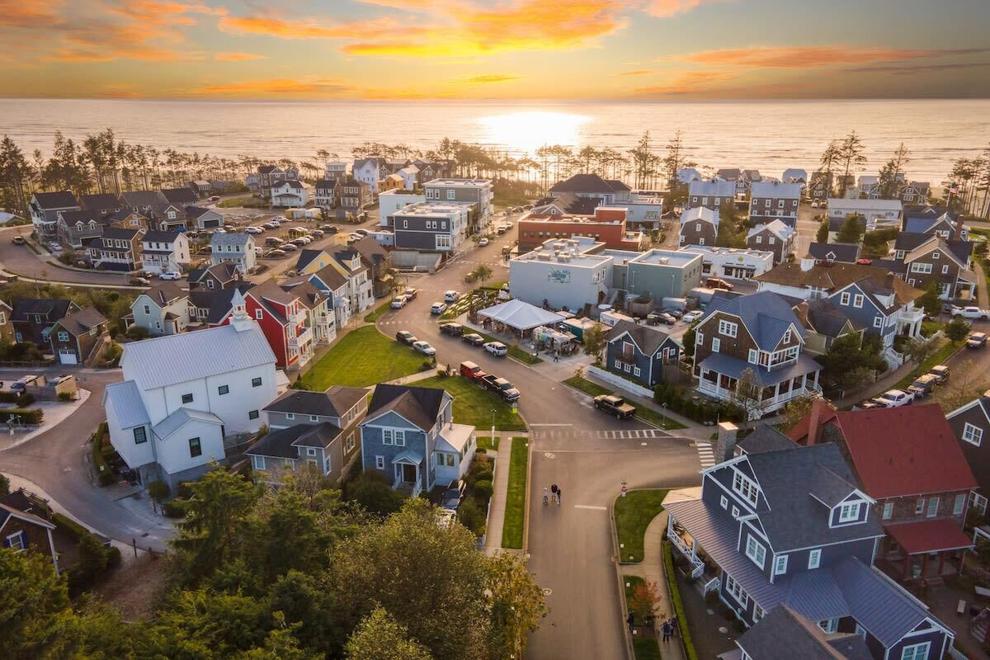 Seabrook Self-Care Getaway Itinerary — Winter Edition
Seabrook is a quaint coastal town on Washington's Olympic Peninsula less than three hours by car from the Eastside. The getaway is most popular during the summer months, but with the crisp air and the occasional epic storm, winter is a wonderful time to visit, too.
More than half of Seabrook's 475 homes are vacation rentals, many of which have whimsical names. I stayed in the most cleverly titled of all: the charming three-bedroom, 2.5-bath Miss B Haven on Blueberry Lane. Owner Brenda Harwood's "modern farmhouse meets chic beach cottage" is located in the newer Farm District and is perfect for those seeking coziness.
Winter getaway essentials at Miss B Haven include a gas fireplace, feather duvets and fluffy pillows, throw blankets within reach of the cozy couch, armfuls of candles, a game closet, and a private outdoor hot tub. Miss B Haven even offers Hunter boots in myriad sizes, perfect for winter clam digging and beach wanderings. Miss B Haven, about a 10-minute walk from downtown, additionally makes every guest feel special with a custom welcome gift. Mine was an artisan s'mores kit from Ticket Chocolate, complete with a tabletop campfire by City Bonfires.
Things to Do at Seabrook in Winter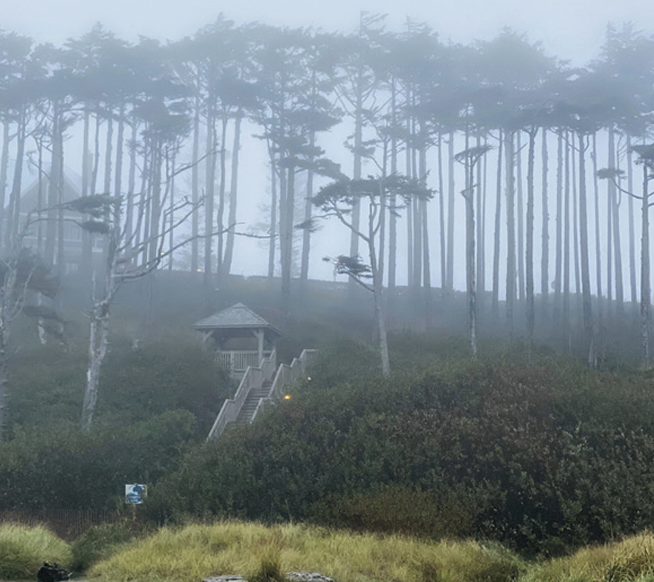 Watch a Winter Storm
Hunker down or bundle up for epic winter storm watching. Observe the power of Mother Nature from the comfort of a cozy seaside cottage, or wander down to the beach in your most rainproofed layers.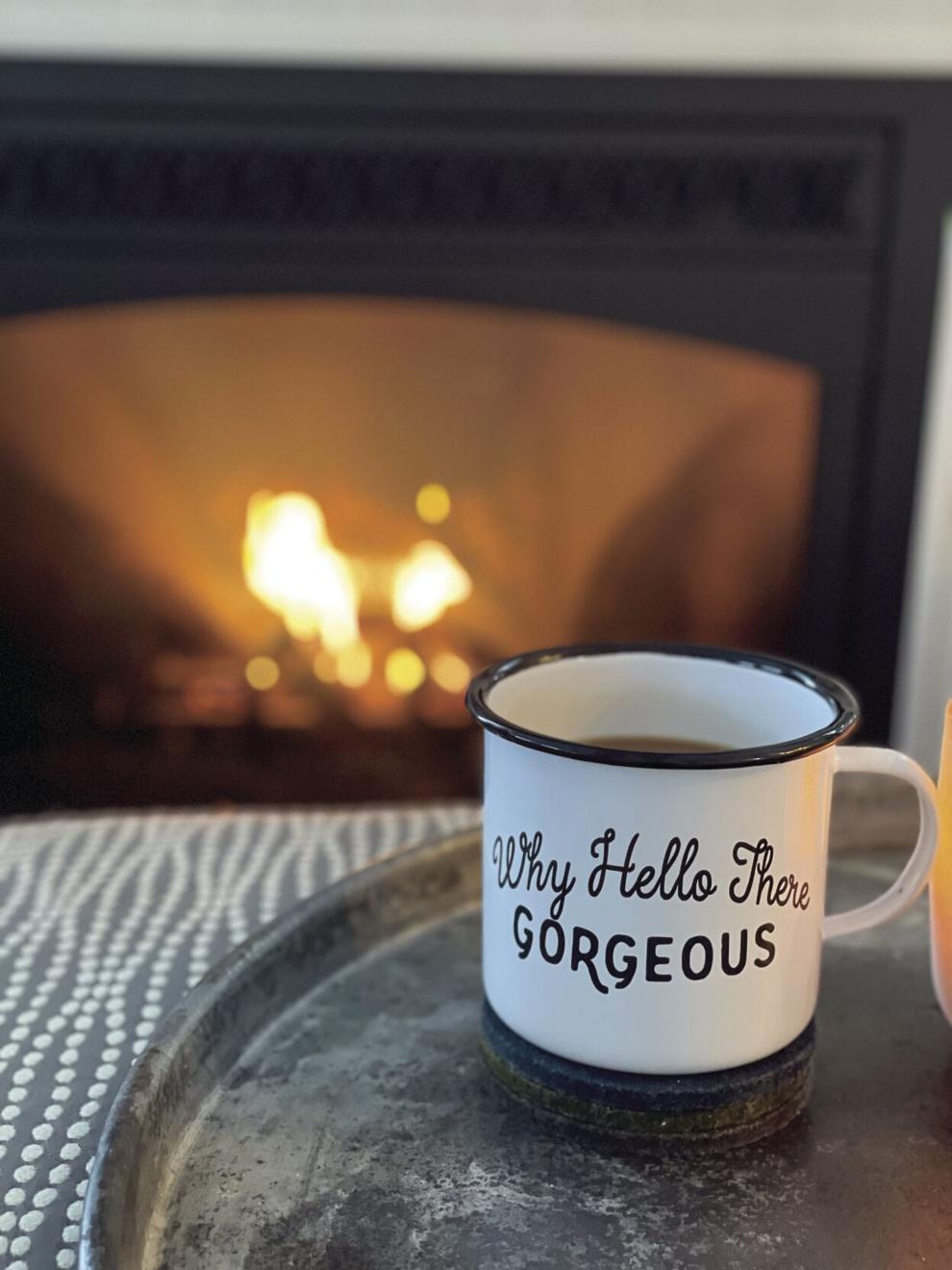 Read a Book
Make a point to stop by Joie des Livres: The Joy of Books, a family-run indie bookstore in Seabrook's Town Center. After my visit, I read the book I bought cover to cover, uninterrupted for the first time in a long time, in front of the fire at Miss B Haven.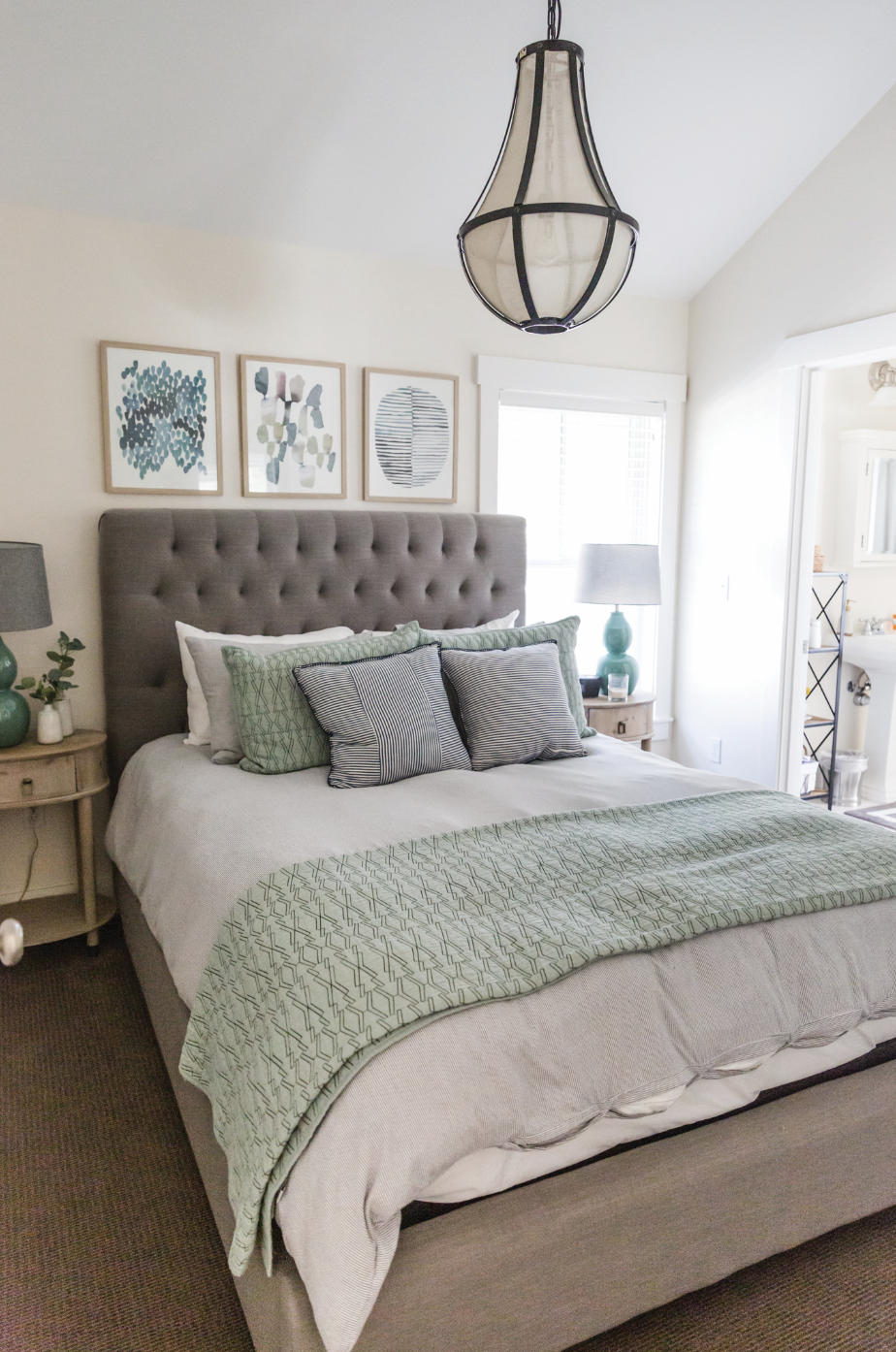 Do Nothing
Rest, sleep, regenerate, repeat. Now is the time to take care of yourself. Let go of any guilt that you should be somewhere else, doing something else. Be here now.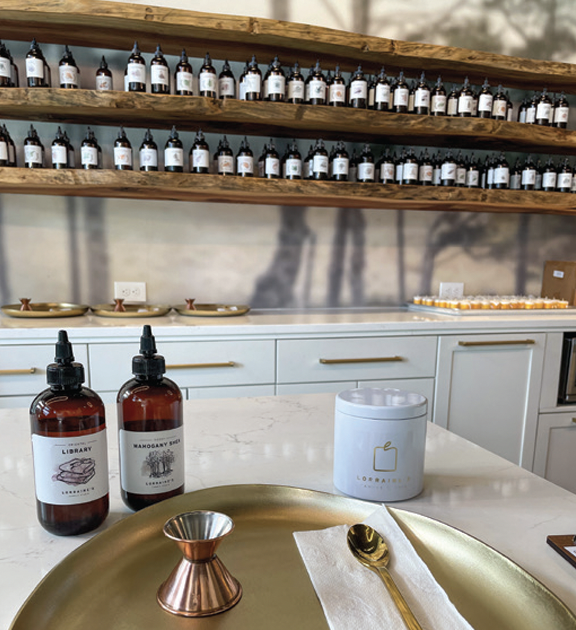 Become a Candlemaker
Blend your own custom-scented candle in a few easy steps at Lorraine's Candle Studio. It's simple and quite therapeutic — and the staff makes the process fun. Choose two or three base scents (there are more than 60 to choose from), mix into liquid candle wax, and pour both into your chosen vessel. Your custom candle will be ready for pickup just two hours later. 
Cleanse Your Palate
Balance your comfort-food consumption at Blue Juice & Salad Bar, which serves replenishing juice smoothies and bowls for breakfast, lunch, and dinner. A favorite of mine is The Hulk smoothie, with apple, banana, spinach, almond butter, hemp seeds, and agave. 
Enjoy a Massage or Facial
No self-care getaway to Seabrook is complete without a visit to Spa Elizabeth for a massage, facial, and/or body treatment. The three-hour rejuvenation package — an uplifting and grounding combination of full body scrub and massage — combines the purifying benefits of mineral-rich Dead Sea salt with moisturizing oils of avocado, olive, and jojoba. It's a great cocoon to stay inside for an afternoon.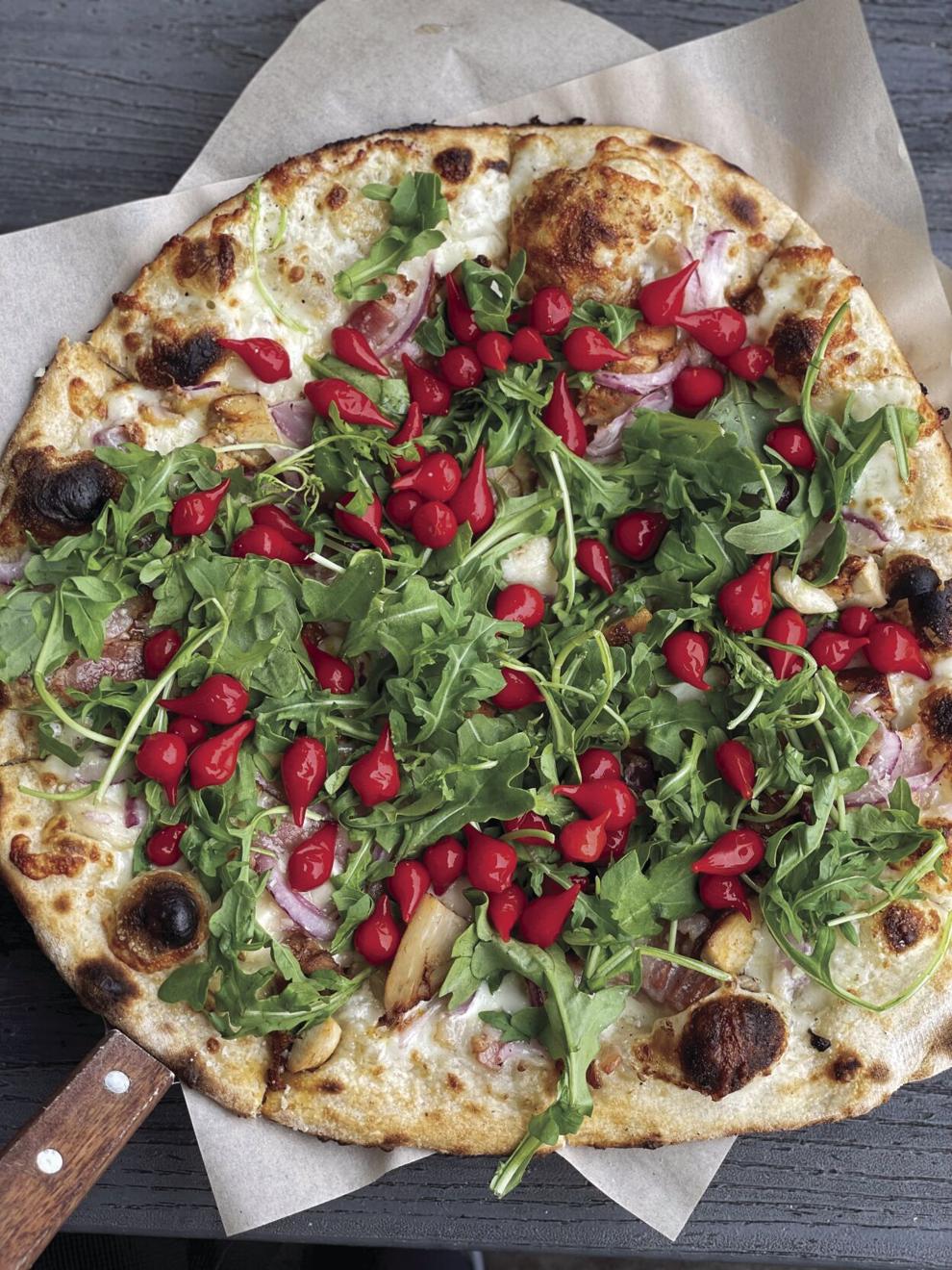 Treat Yourself to Comfort Food
Seabrook has lots of comfort-food options. I recommend the warm lobster dip and chicken ranch or truffle Bianca pizzas at Frontager's Pizza. You also should stop by the Stowaway Wine Bar for a wide variety of regional wines and expertly crafted cheese and charcuterie boards. Koko's Restaurant & Tequila Bar has delicious Mexican fare sure to put you into a satisfying food coma.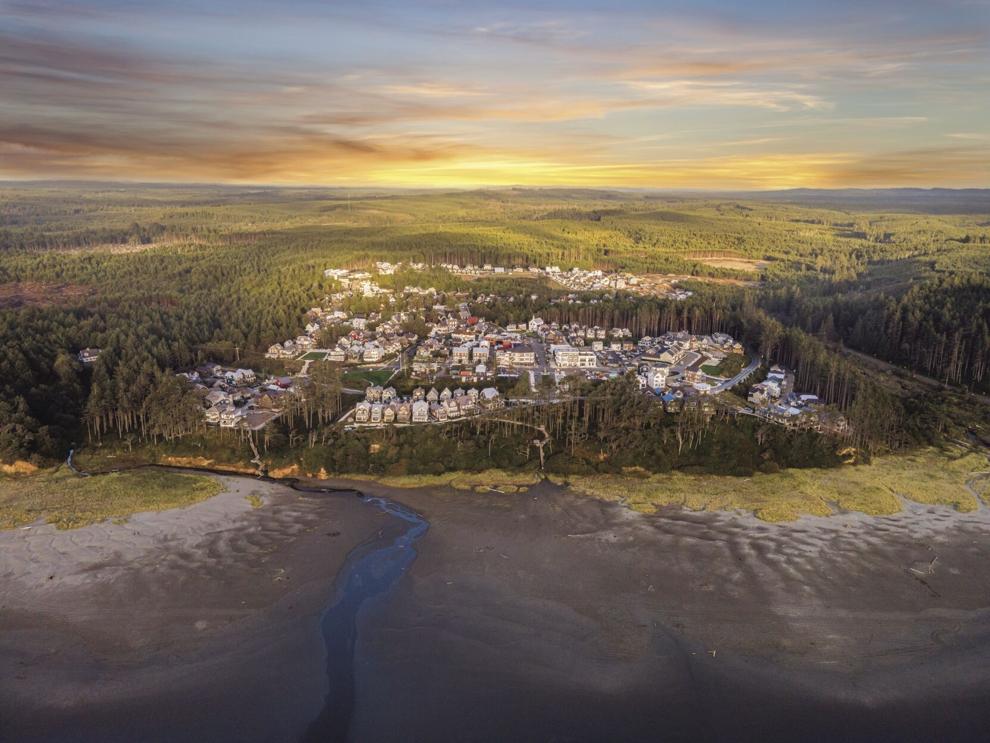 Take a Beach Walk 
Ride one of Miss B Haven's beach cruiser bikes through downtown to the waterfront. After you park, walk down to Pacific Beach. Especially during the winter months, the sound of crashing waves drowns out any chatter. Get in your 10,000 steps here or on one of Seabrook's plentiful hiking and nature trails while clearing your mind.
Kirsten Andresen is the owner of Kirsten Andresen PR + Social Media + Storytelling.