So, you want to get out of the house this summer, but there are a million beautiful and exciting destinations to choose from. We've compiled all the things you should explore on your summer road trip, ranging from northern Washington all the way down to the Oregon coast. No matter where you go, you'll be surrounded by Pacific Northwest beauty — so wherever you choose, you can't lose.
Seeking Island Life
San Juan Islands
The San Juan Islands are a natural road (and ferry) trip destination, and you could easily spend a week or two exploring all there is to offer.
Summertime kayaking is among the best ways to experience the islands. A kayak allows you to get close to the shoreline and see beautiful marine life. It is best to go on a tour with knowledgeable guides because the currents can be tricky and dangerous. Outdoor Odysseys in Friday Harbor has been running tours for more than 30 years and has some of the best guides.
For camping in the San Juans, we recommend San Juan County Park and Lakedale Resort. San Juan County Park is great for waterfront views, and Lakedale Resort is great for families and couples who enjoy more amenities (like T-shirt tie dye, ice cream sundae night, and hot breakfast) and, of course, lakeside fun.
Whidbey and Camano Islands
Whidbey and Camano Islands Tourism launched "Discover Your Islands," a new manual to support small, island-owned businesses, earlier this year. The guide features local insights for summer travel, along with ways to shop island businesses. Because all road trips should include some local shopping.
Foamy Wader's minimalist jewelry, including custom engraved rings, makes for one-of-a-kind island keepsakes. The female-owned business spearheaded #LiteralWindow- Shopping with contactless QR Codes at her Langley boutique. This @ScantoShop technology is catching on, and owner Alexa is currently mentoring small businesses on the concept.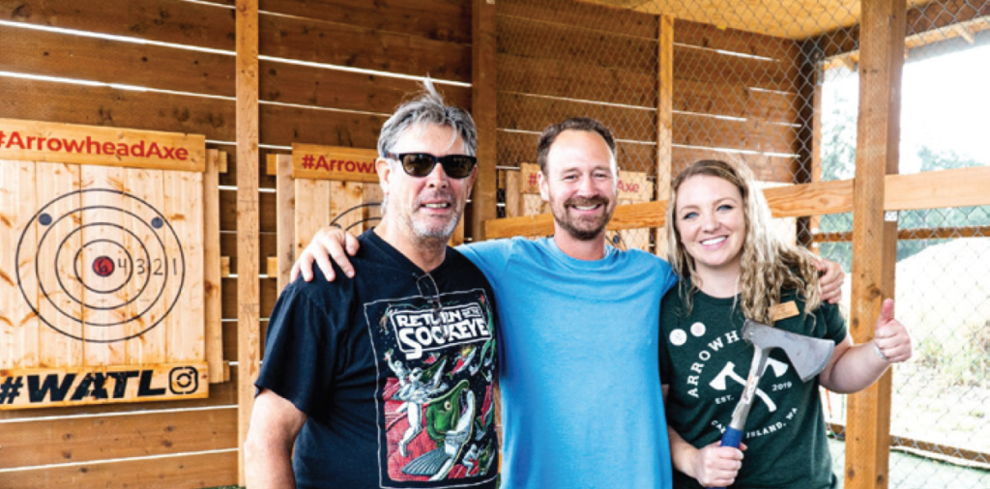 Arrowhead Ranch on Camano Island offers a virtual or in-person birdhouse-making class (in addition to ax throwing, a charcuterie board workshop, and an amazing farmhouse to rent), where you leave deluxe digs for neighboring birds. Kits can be put together virtually or in person, an ideal gift for Father's Day or at-home activity.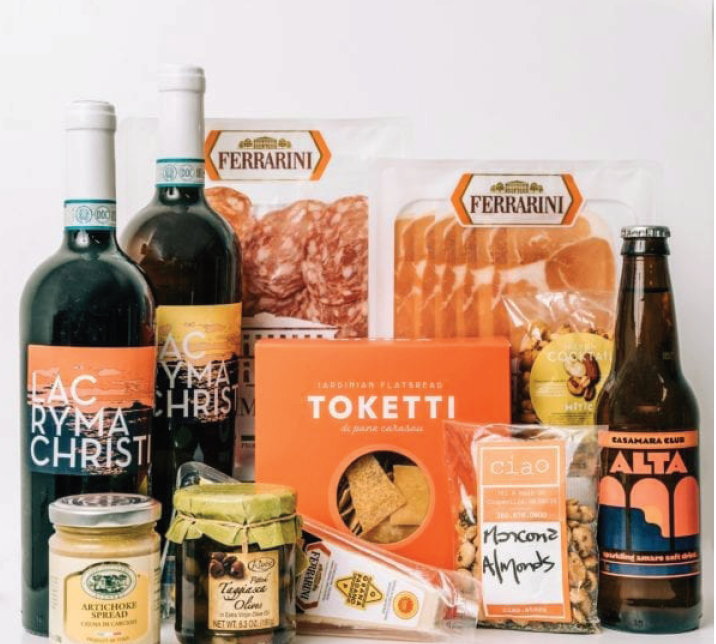 Plan the perfect island-style picnic with ideas on local farms, wineries, purveyors (and even where to find that ideal basket), with wine and snacks from Bayleaf. Or, get a curated porch party or picnic from Ciao Food & Wine for a summer getaway or a special event.
Stunning South Sound
Mount Rainier National Park
Explore, discover, hike, snowshoe, take photographs, enjoy waterfalls, observe wildlife, and create memories that will last a lifetime at Mount Rainier National Park.
While you can explore solo, why not have a personalized and safe trek with a guided tour? Discover Nature is one of the few companies with a commercial use permit from the park, allowing the guide to offer hikes longer than one mile beyond a trailhead. Your day will consist of a private tour to enjoy wildlife, waterfalls, wildflowers, and the beauty and peace this park offers.
Let's Eat
Finding the right meal for your adventure is a delicious part of your experience. In Ashford, in the shadow of Mount Rainier, you can dig into a hearty mountain meal made from scratch (or take one to go) and follow it up with blackberry pie a la mode at Copper Creek. Or down in Sumner, relax in a picturesque dining spot at Windmill Bistro.
Let's Learn
Museums offer a glimpse into what is truly the foundation of an area. Continue your adventure, and check out a bigger-than-life driftwood Sasquatch, or enjoy the Pioneer Farm Museum. Explore Northwest Trek Wildlife Park and see animals in their natural habitat. Learn to drive a Model T at a driver's education class at the LeMay Collections at Marymount. Talk about taking your road trip back to the basics.
Explore the Truly Magical Side of Washington
Vampires, Werewolves, and Forks
Put on the map through the success of the Twilight book and film series, Forks has a lot more to offer than just vampires. While we do recommend a Twilight tour, Forks has beautiful hikes and views the whole family can enjoy.
Moon's Olympic Peninsula — written by Jeff Burlingame, editor in chief of our sister publication, 425 Business — has been a longtime best-seller in several countries for one main reason: There isn't a more comprehensive guide out there detailing the ins and outs of the nearly 4,000 square miles of Washington's Olympic Peninsula, which includes a nearly 1-million-acre national park that's equal in size to the state of Rhode Island. Inside this 2021 edition, the book's fourth, readers will find a detailed history of the area, learn the best trails for beginners and advanced hikers, and receive itineraries for everyone from families to domestic and foreign visitors. Whether you have a week or just a day to explore this beautiful area of our state, this book will help you do it. Hachette; $20 paperback; $12.99 Kindle; $10 Nook
The Forks Timber Museum features an authentic fire lookout tower, a 9-foot cook stove from a logging camp, and exhibits of pioneer and regional history. Free logging and mill tours depart from Forks Visitor Center on Wednesdays from May through September. Step aboard a real logging crew van for a three-hour tour of a mill, and logging, thinning and managed forestry sites narrated by volunteer guides. West of Forks, visit Rialto Beach on the north side of the Quillayute River. This drive to beach is a beautiful spot to enjoy the surf and watch shorebirds, eagles, and seals. The 1¼-mile trek north to "Holein- the-Wall" begins here.
The Ozette Wilderness hike is 3 miles of plank-and-stair trail that leads you to Cape Alava, with rocky shores and reefs to explore at low tide. Cape Alava is near the site of an ancient Makah village partially buried in a mudslide more than 500 years ago. Artifacts recovered from this site can be viewed at the Makah Museum in Neah Bay.
On the south side of the river is the Quileute Indian Village of La Push and First Beach, a mile-long crescent known for surfing-size waves and whale watching, especially from February through April. Kayakers, surfers, and seals often add to the view. The community offers a marina from which fishing charters operate in season, along with restaurant and lodging facilities. Second Beach, just east of La Push, is popular with photographers and is reached by way of a 0.7-mile forested trail that leads to a 2-milelong sandy stretch of beach. Watch for eagle nests above the tree line.
Lake Crescent, waterfalls, and hot springs offer so much beauty. This picturesque glacier-carved lake offers swimming, boating, and fishing along with diverse hiking trails. The Lake Crescent Lodge makes you want to kick back and relax with its historic vibe. Hike along a shoreline path that was once a railroad grade, ascend to breathtaking vistas, or stroll through the forest to a waterfall. Waterfalls in the area include Marymere Falls, a 1-mile walk from Storm King Ranger Station at Barnes Point.
ALL-NEW LEVEL OF GLAMPING
Escape to the alpine at this all-inclusive remote glamping retreat with staggering views and inspiring activities for the whole group at Crystal Sky Camp. Crystal Mountain, in partnership with Under Canvas, has created this 20-tent exclusive retreat opening this July.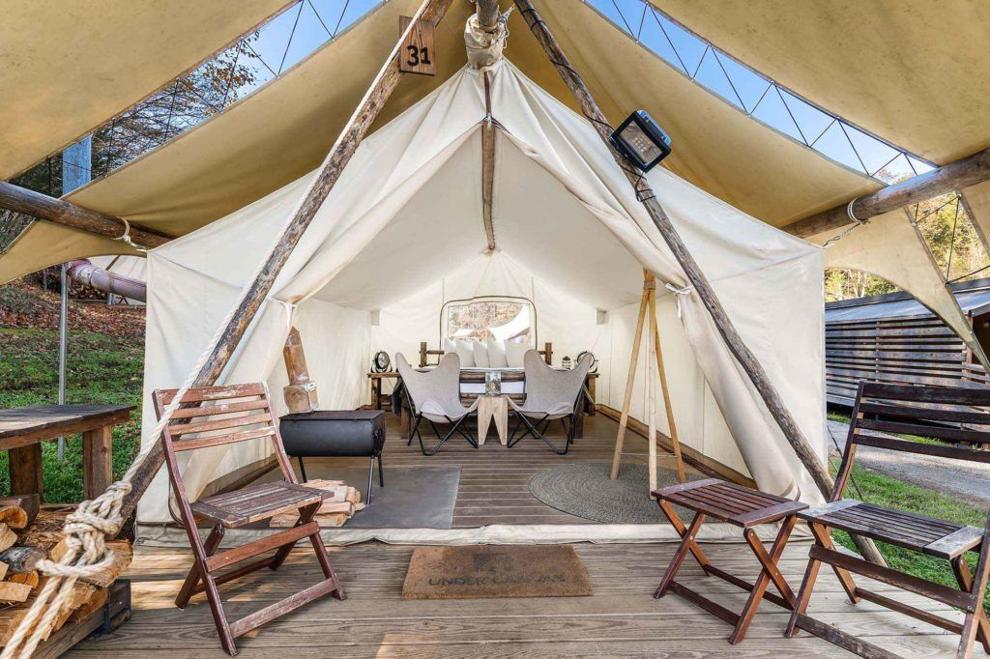 The luxury mountaintop experience is located at 6,000 feet in the shadow of Mount Rainier within U.S. Forest Service land and is accessible only by chairlift, with stunning, panoramic views. The camp features 20 safari-inspired tents, which can accommodate up to 40–50 guests, designed for group buyouts and events — perfect for weddings, group retreats, and social gatherings of all types. Featuring all the comforts and conveniences of a luxury all-inclusive resort, the experience includes daily meals, housekeeping, transportation, and exclusive use of Crystal Mountain's modern lodge. The inaugural season for Crystal Sky camp runs from July 1 to Sept. 31 and will continue seasonally for three years.
Lovely Gems on the Eastside
Snoqualmie Valley is a great area to explore that's not too far away from home. Filled with charm, views, and history, there are endless possibilities for adventure.
For mountain views, there's none like Mount Si. Mount Si is an important site in the Snoqualmie Tribe's oral history of the Snoqualmie Valley. This popular and rigorous trail includes 3,150 feet of elevation gain and an 8-mile round-trip hike. Clear days reward hikers with a view of the Snoqualmie Valley, Mount Rainier, and the Cascades.
For the Twin Peaks fan, we recommend the Twin Peaks tour. Stops include the majestic Snoqualmie Falls, the eerie "Ronette's Bridge," and the "Double R Diner" (aka Twede's Cafe) — home of the classic cherry pie.
GRAB A RAINCOAT AND A CAMERA
The Hoh Rainforest is one of the wettest and also one of the greenest parts of the U.S. With a large campground with 72 sites, you'll be sure to find a beautiful place to stay during your trip. Hiking possibilities also abound in the Hoh. Start the adventure at the Hall of Mosses. It is a short loop (less than a mile) that begins at the visitor's center and is kid- and slug-friendly.
Head Southeast for Sunny Adventures
Warmer days are ahead, and many of us are looking forward to spending more time outdoors while really focusing on our health. Suncadia Resort in Cle Elum has created two packages for guests to explore the 6,000 acres of mountain landscape as well as indulge in a little self-care. Offerings include:
Escape and Play
» Overnight accommodations at the Lodge, Inn or Trailhead Condos
» Two rounds of golf per night (one round for two people OR two rounds for one person)
Wellness in the Wilderness
» Experience Wellness in the Wilderness, an outdoor series of unique health and fitness-inspired classes. Classes include meditation, family nature walks, yoga, and more.
Cruise the Oregon Coast
Be a Goonie
Cannon Beach is home to Haystack Rock, a 235-foot-tall sea stack often seen in photos, and home to sea stars and other tidepool-loving sea creatures. It also was seen in The Goonies movie. There are several beaches and parks and many good places to get everything from crab to saltwater taffy.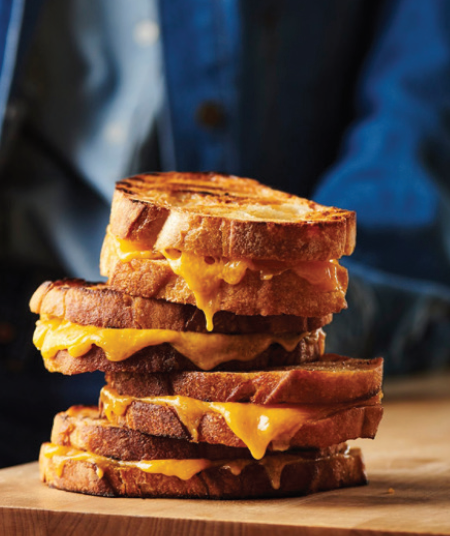 Let Them Eat Cheese
If you love cheese and ice cream, take a trip to Tillamook and tour their expanded and updated facilities. Sample cheese and eat at its café — the grilled cheese sandwiches and mac and cheese are next level.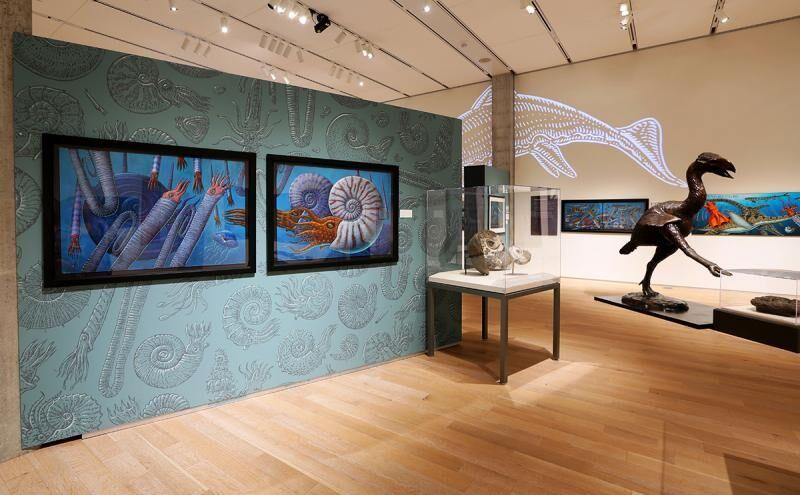 Head down to Oregon and visit the Oregon Coast Aquarium in Newport. If you've been there, you know how cool the Passages of the Deep is — a walk-through tube that makes you feel like you are under the sea. Starting June 11, it will have a new exhibition — Cruisin' the Fossil Highway.
Alaska artist Ray Troll and paleontologist Kirk Johnson, director of the Smithsonian National Museum of Natural History, logged more than 10,000 miles and 250 days traveling the North American coast in search of fossils and the stories they tell.
Included in this hands-on, all-ages exhibition are lifesize sculptures and models, images of prehistoric creatures and real fossils, along with paintings, hand-drawn maps, and light and audio installations.
Have Pillow, Will Travel
The Seattle-based outdoor accessories brand HEST has a new pillow for travelers. The HEST Pillow is practical and portable and the best travel accessory that allows for extra comfort — from the great outdoors to your back-patio hammock to an airplane or back seat of a car. You can rest easier knowing only your head has been on this pillow when traveling.