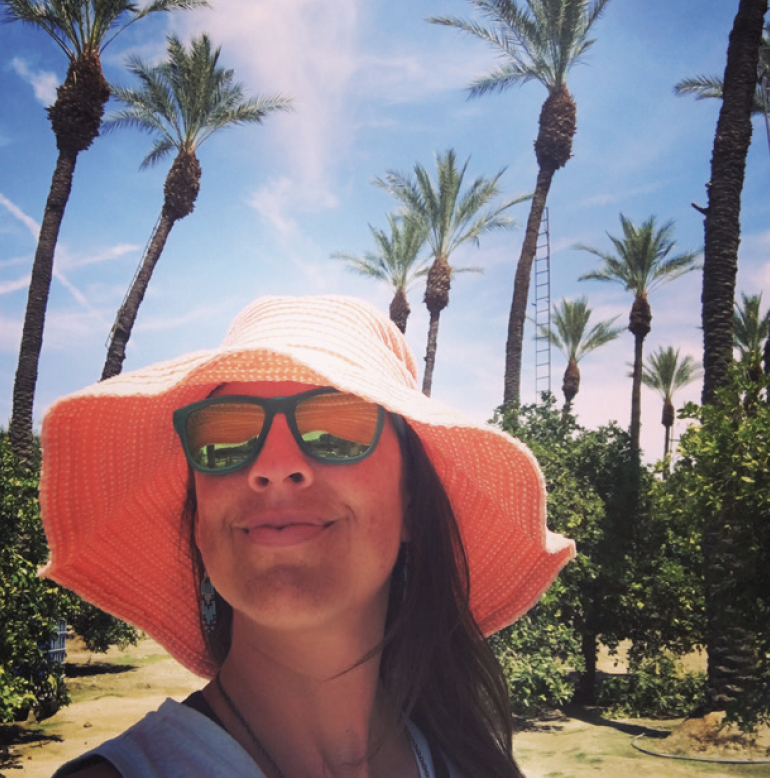 Local writer Corinne Whiting began traveling again (a lot) as soon as COVID restrictions relaxed. We caught up with her to chat more about a recent trip to sunny California. She has plenty of tips to help you start planning warm desert getaways for yourself soon. For now, let's all just read this and dream about it!
What airline did you fly, and where did you stay?
I arrived in the California desert via rental car (from Scottsdale, Arizona, where I'd spent a couple weeks with my parents) and flew home from Palm Springs on a nonstop Delta flight. Palm Springs International Airport is one of my favorite open-air, easy-breezy, teeny-tiny airports. I stayed at the Westin Mission Hills Golf Resort & Spa in Rancho Mirage. Highlights included dreamy sunsets over bunny-dotted golf courses, and a healing massage (for an unwelcomed pinched nerve) at the on-property spa.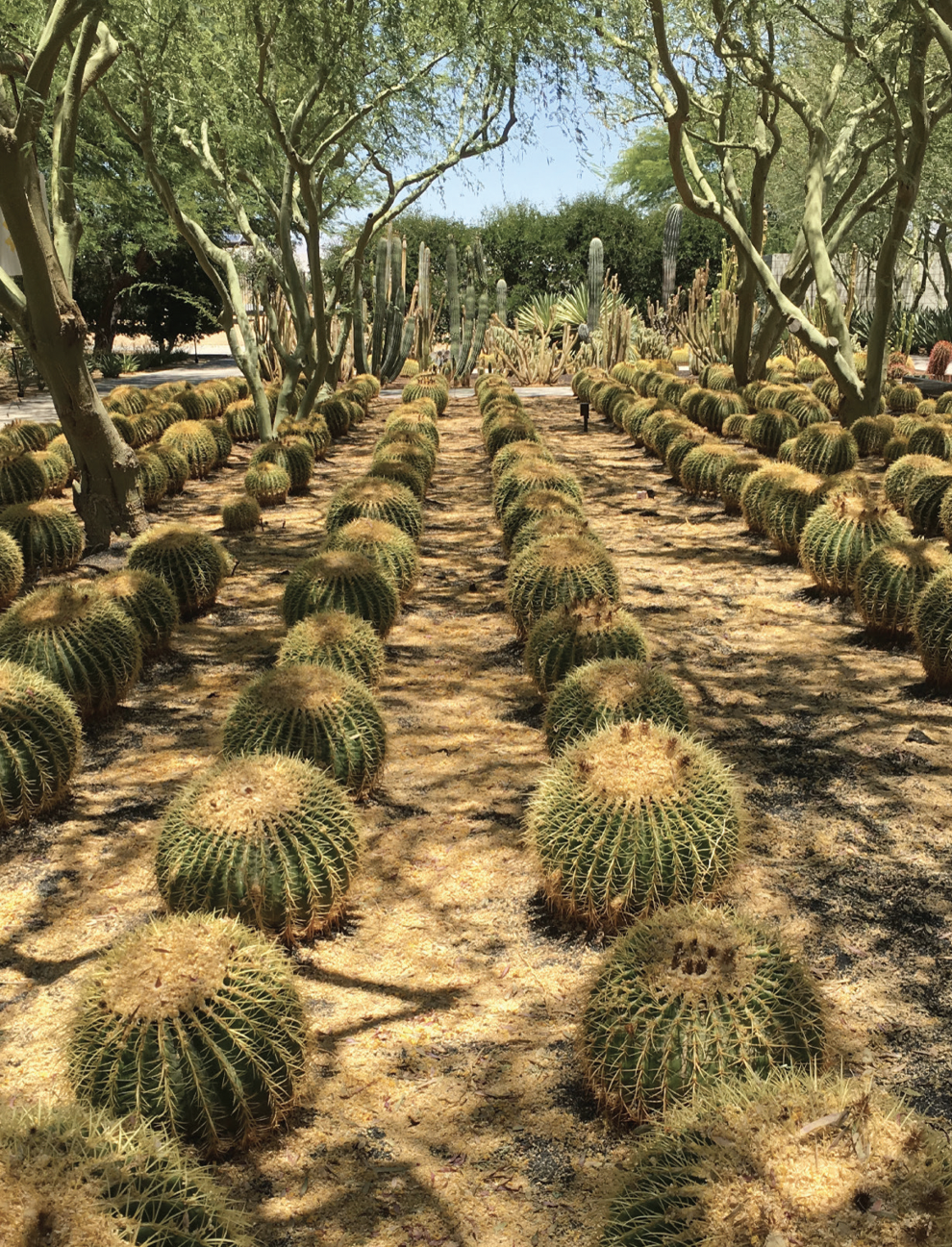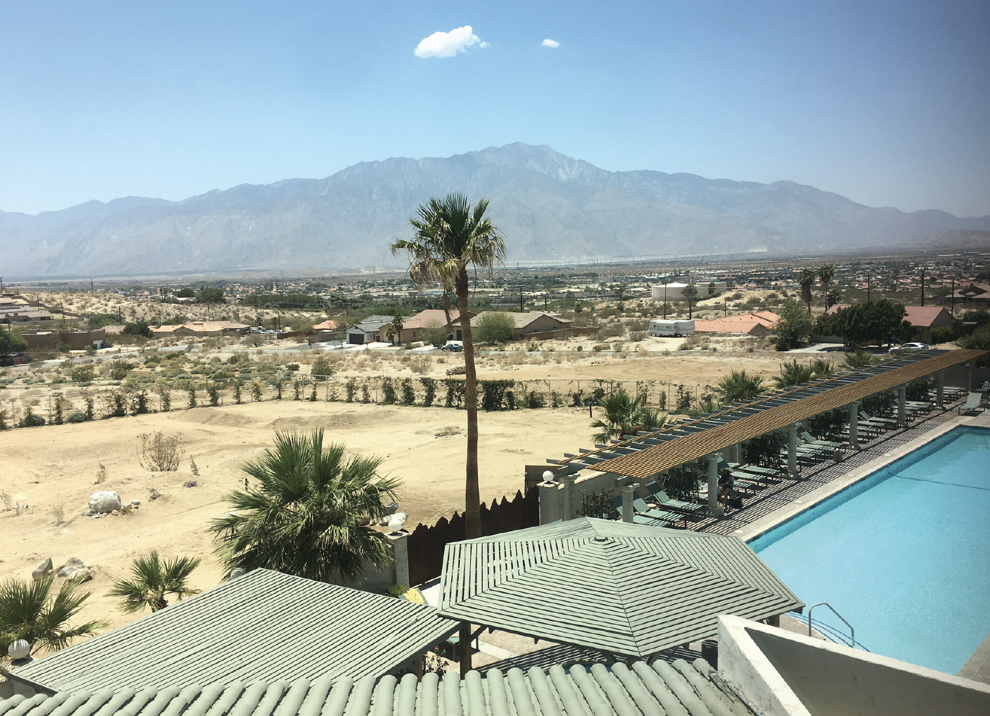 What was most surprising about this adventure? 
I had been to the Palm Springs region once before, but this trip allowed me to dive deeper into the culture beyond the destination's postcard-ready draws (think swaying palms, cabana cocktails by turquoise pools, funky art and architecture — reminiscent of an earlier, alluring era). Some of my favorite discoveries this time included a visit to The Living Desert Zoo and Gardens (especially the Village WaTu- Tu area), history-rich Sunnylands, the 200- acre Rancho Mirage winter home of Ambassadors Walter and Leonore Annenberg, and the intriguing Cabot's Pueblo Museum in Desert Hot Springs. After touring the museum, we took a dip in the Azure Palm Hot Springs Resort & Day Spa Oasis, where the mineral water — which emerges from the ground at 174 degrees — is said to be rich with healing, restorative minerals.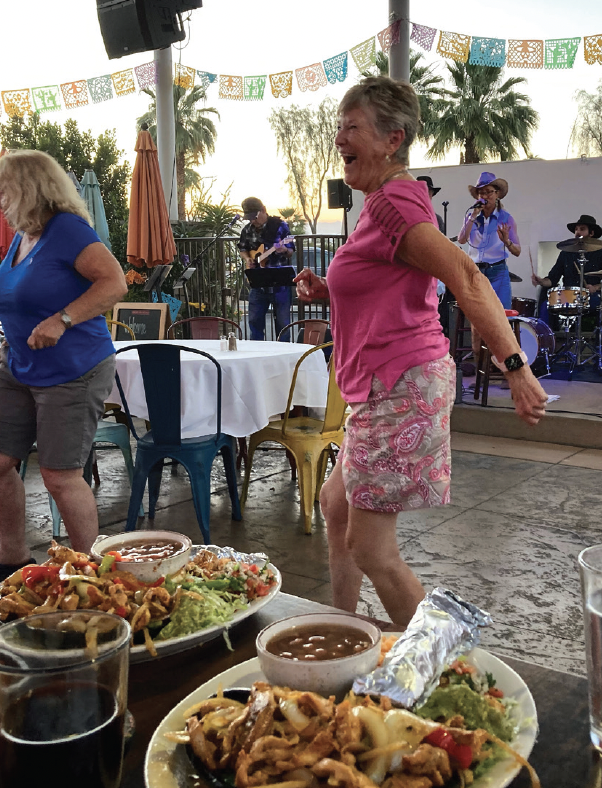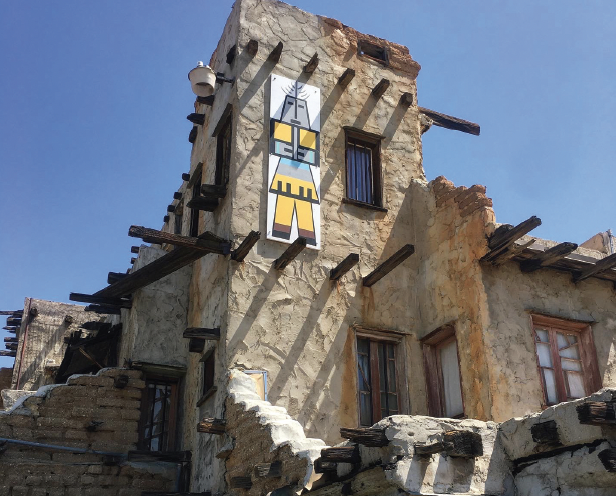 How does the desert heat affect life there?
I found it fascinating to learn how locals sync their days to their environment, planning errands and other outings for the early-morning hours, when possible. Many of them then scurry into air-conditioned havens during the hottest portion of the day, emerging as the sun begins to slink behind the peaks, and a hazy purple hue glows behind cacti silhouettes. Thankfully, many sidewalks and restaurant patios have misters spraying cooling water, and riding the Palm Springs Aerial Tramway — said to be the world's largest rotating tram car — is another great way to beat daytime heat. You will find much cooler temps at Mountain Station (elevation 8,516 feet), along with more than 50 miles of fresh-air hiking trails.
Where should visitors eat? 

Start the day right at old-school, New York-style outpost Sherman's Deli and Bakery, where breakfast highlights range from matzo brei and corned beef hash to Nova lox with scrambled eggs. (Be sure to grab a black-and-white cookie for the road.) At lunchtime, pick up organic goodies from Luscious Lorraine's market or plant-based gems — like the seared garlic chili tofu bahn mi — from Chef Tanya's Kitchen. For a true treat, grab a table under the colorful umbrellas and coveted misters of Shields Date Garden, a family-run operation that has been welcoming guests to experience local date culture for nearly a century. While stuffed dates and date shakes seem like mandatory orders, I also was delighted by my curried chicken salad with papaya (and homemade banana bread!). In the evening, soak in good vibes and magical light on the patio of 1501 Uptown Gastropub, where standout dishes included the chilled melon soup, local date and arugula salad, iron skillet-roasted chicken, and flourless chocolate cake with seasonal berry coulis. For one of the best pastel mountain sunsets around, savor dinner at rooftop oasis Pacifica Seafood Restaurant, located along upscale El Paseo.
What was the best thing about your trip? 
Connecting with locals … but isn't that always the best part of travel? Visit Greater Palm Springs launched a wonderful Love Local campaign (easily searchable on its website), which connects visitors to "family-owned, locally sourced and community-treasured" businesses. I loved popping into The Body Deli, "the pioneer for fresh, raw, organic face, body, and hair care," and going home with its Palm Springs Spa Collection (a charming gift, should you be on the hunt!). Another unique experience was taking a behind-the- scenes tour of Brandini Toffee's Rancho Mirage factory with the lovely young owner, Brandon Weimer, and his uber-supportive father. Weimer has been slinging toffee and perfecting his delicious recipe since his junior high days; the company has won countless awards and attracted fans from Martha Stewart to The Food Network. Visit for a peek into the production process and to dive into decadent, handcrafted treats. Another memorable evening: Mexican fare and surprise live music at Casuelas Cafe, where excited locals line-danced beneath twinkle lights and a rising moon.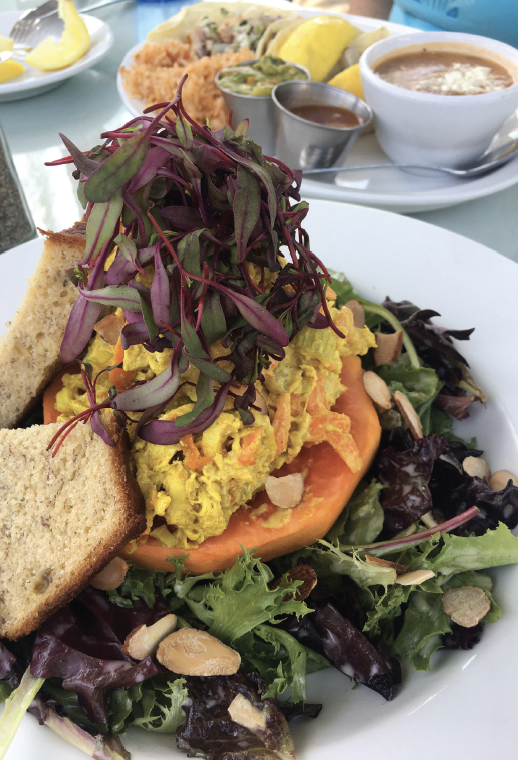 Will you return?
I would love to, especially in the damper, darker months! I now fully understand why so many Seattleites flock south each winter to seek natural warmth and vitamin D boosts (beyond desktop blue-light lamps). Also, I still have yet to make it to beautiful Joshua Tree National Park, which has long been on my list; I am determined to wander among that fantastical landscape my next visit — mark my words!