The desire to take a long, international trip has us dreaming of faraway places and peppering people, like startup founder and food and lifestyle photographer Charles Koh of Koh Ventures, with questions about past travel. Before COVID-19, Koh traveled on an extended work trip to Vienna and took a train to explore nearby Budapest, Hungary.
"Budapest has it all," he said. "Fairytale architecture, cheap drinks, and star-rated restaurants." Unfortunately, the Michelin-starred places were booked. Don't worry; this foodie plans to go back — likely armed with reservations. We caught up with Koh to learn more about this trip.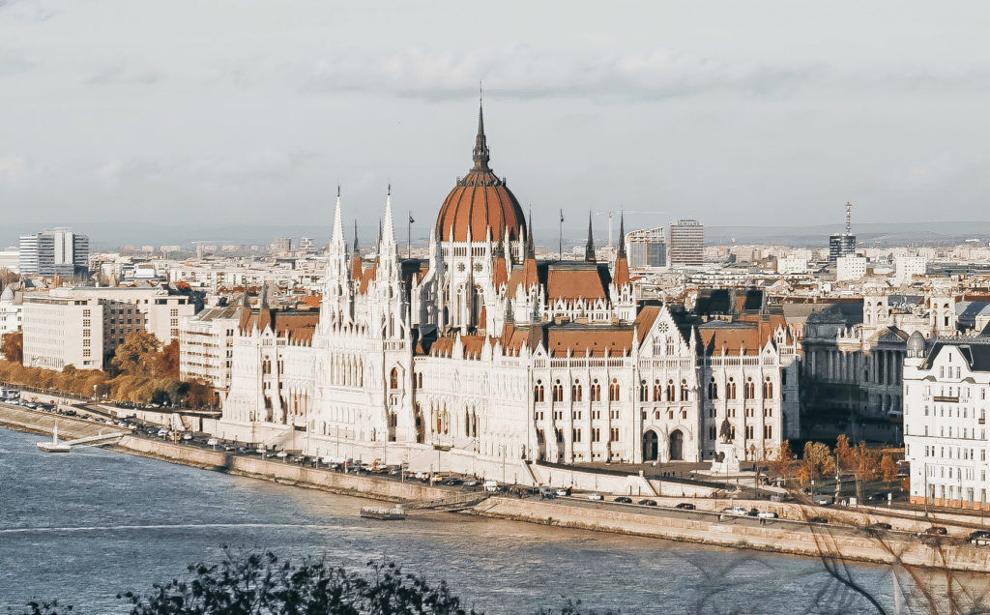 What sent you on this adventure?
Curiosity — every year I fly to Vienna, Austria, for a work conference that is held at the famous The Hofburg Palace, former principal imperial palace of the Habsburg dynasty rulers. Since I'm already halfway around the world, what better way to experience new sights while you're there?
What airline did you fly?
Delta Airlines and KLM Royal Dutch Airlines: Seattle to Amsterdam to Vienna, and a train ride to Budapest. Book your flights ahead, and you'll be able to fly round-trip for roughly $850–$900. As a Delta Skymiles Member, you'll earn about 5,384 miles toward your points, which will earn you enough points for a local domestic flight. For extra comfort, I suggest getting an upgrade or booking an emergency-row seat for extra leg room. All international Delta flights come with complimentary in-flight entertainment and three meals to ease the 14-hour-long haul.
Where did you stay?
In the heart of Hungary — Budapest. At roughly half the size of Seattle, this majestic city is full of architecture dating back to the late 1800s. From the Gothic Revival Hungarian Parliament Building to the Neoclassical St. Stephen's Basilica, Budapest has preserved these buildings and landmarks into well-maintained destinations. To fully experience the city, we stayed at a local Airbnb located minutes from the Liberty Bridge that connects over the River Danube. Staying at a local home allows you to experience the character of the city and get local recommendations. Prices for a stay in the region of Budapest are quite cheap; we were able to book a room for under $40/per night, far less then Vienna and neighboring countries. Hotels in the local region ran a minimum of $150 and up, depending on the luxury level of the hotel.
What was most surprising about this adventure?
Take a stroll or rent a bike, and you'll be wowed by the amount of architecture that spans throughout the city. At every corner, you'll see buildings built in the 1800s, setting you back in time.
While Budapest is primarily known for its architects, geothermal springs, and its history, gastronomy also falls under the culture of the city. With six Michelin Star Restaurants, there is no shortage of refined palate-forward dining experiences. Compared to Seattle with zero Michelin Star Restaurants, this is worth the trip itself.
Can you tell us a little about the culture? 
The city is full of ruin bars, where dilapidated buildings have been refurbished into inventive spaces to serve food and drink throughout the city. Interiors are outfitted by local artists and modern pieces. The city has become an epicenter of impeccable food among chefs and tourism.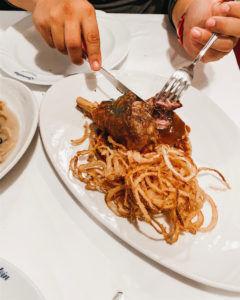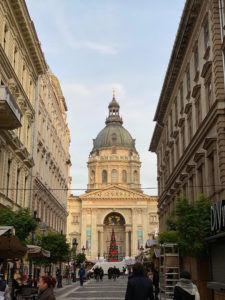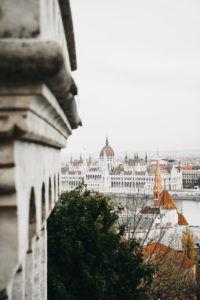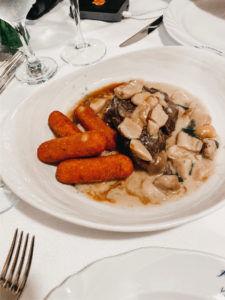 If others go, what should they absolutely fit into their itinerary?
Fisherman's Bastion is an absolute must, built in the early 20th century in a neo-Gothic style, specifically to act as a panoramic viewing platform across the Danube, Margaret Island, and Pest.
The Dohány Street Synagogue in Budapest, Hungary, is the largest synagogue in Europe.
Budapest has more thermal water springs than any other capital city in the world, so make sure to experience it while you're there.
New York Café, which was coined the most beautiful café in the world.
Plan ahead and book a reservation at one of six Michelin Star Restaurants!
What was the best thing about your trip? 
Exploring by foot. Each morning, we would put on our tennis shoes and go on a run around the city and make a lap over the Széchenyi Chain Bridge that spans the River Danube between Buda and Pest, the western and eastern sides of Budapest. For longer distances, we would rent an electric scooter and travel miles across the city to various restaurants and scenic destinations.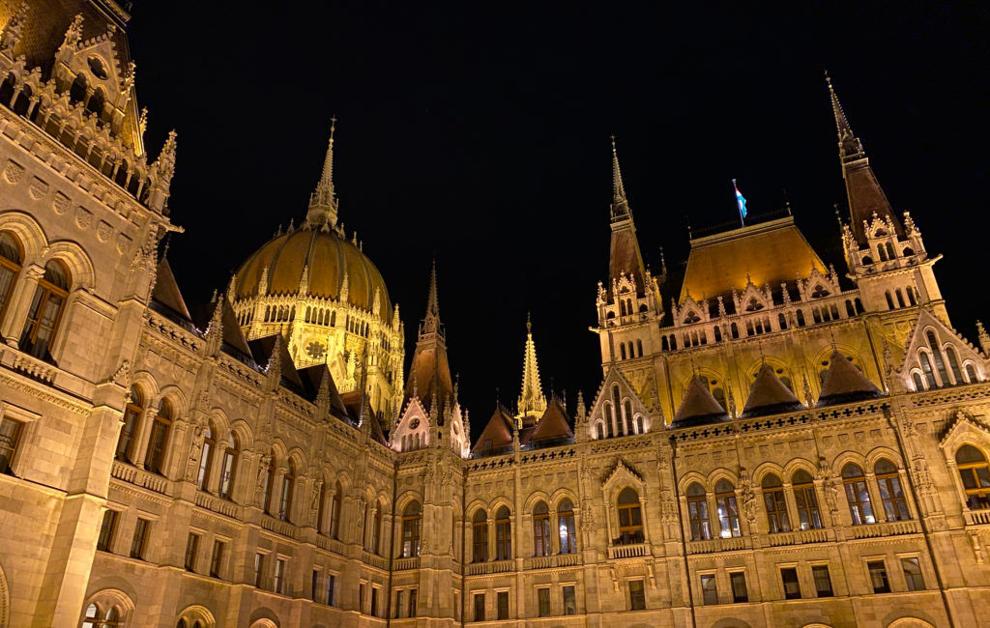 What was the coolest thing or things you learned on this adventure?
European ATMs are everywhere in Budapest, which makes it super convenient to withdraw money, but the exchange rates are extremely high, so be careful. Check rates, and find a currency exchange place to save you money.
What didn't we ask you that we should have? Feel free to share more.
This city is full of some of the best and highly ranked spots in the world, from synagogues to bars. Fun fact: Szimpla Kert Cafe was rated the third-best bar in the world and No. 1 in Budapest.