Most people have spent a long time in the house due to COVID-19, and some people are starting to plan getaways this summer. There are several places you can get away — close to home — or maybe you are considering flying somewhere for a serious change of scenery.
Close-to-home resort towns like Seabrook in Pacific Beach, Alderbrook on the Hood Canal, and Suncadia in Cle Elum have already been hosting guests. Cleaning protocols have been bumped up between guests, and other changes have been implemented, like more hand sanitizers, contactless bookings and check-outs, plexiglass barriers, safety signage, and limited services. Each one is approaching safety in its own way.
If your travel plans include camping, several Washington State Parks and Washington Department of Fish and Wildlife campgrounds have opened — however, some yurts, cabins, and other overnight accommodations might not be. Campers should make reservations before they go so they can make sure to get a spot, know what to expect, and help park staff with social distancing requirements. Most Washington State Department of Natural Resources campsites will be on a first-come, first-served basis, and will reopen "on a rolling basis." Before you go, you should check the latest updates, and also have a backup plan.
Bigger resorts — like Disneyland — are gearing up to tentatively have a modified opening in July. Like everywhere else, some restaurants, attractions, and more might not be available, so educate yourself before you plan a trip.
For those considering flying, Alaska Airlines announced it has implemented nearly 100 ways to help people feel safer on their journeys. For example, most people 12 and older and employees will all need to wear face masks; hand-sanitizer wipes will be given onboard; and through July 31, all middle seats on flights will be left empty to help with social distancing. In between flights, the cleaning protocols will "exceed CDC guidelines." Delta will be blocking the middle seats through the end of September.
If you decide to travel somewhere by air, Alaska Airlines is encouraging you to keep the air circulating above your seat, and bring your own snacks, drinks, and entertainment (like an iPad). Those services may be limited. If you have to reschedule your flight, several airlines are offering extended travel credits. You'll notice more hand-sanitizing stations in airports and other social-distancing reminders — like dots placed six feet apart on the floor.
---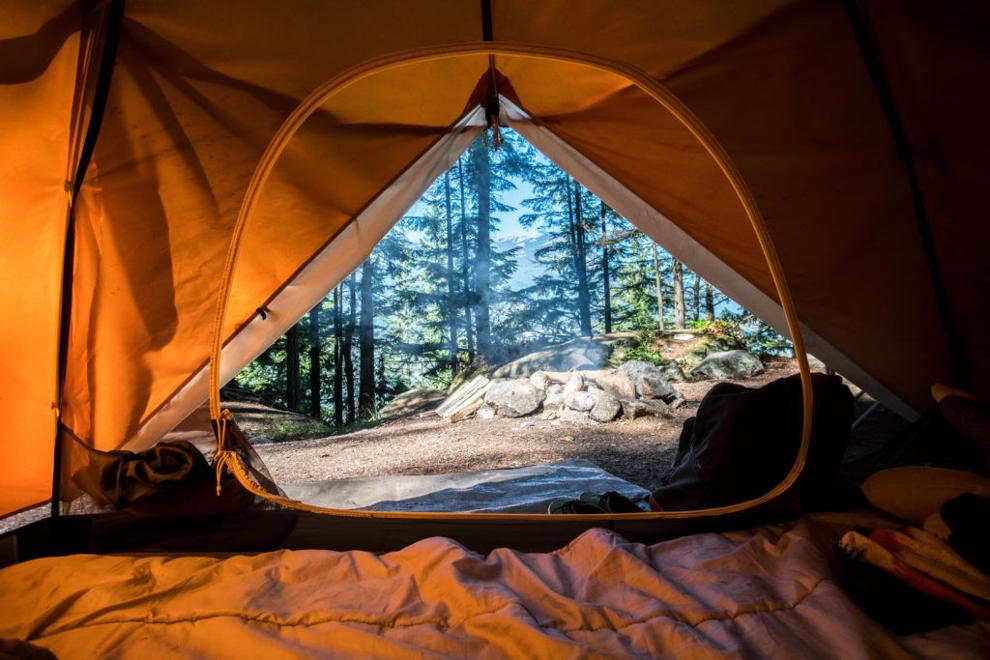 Fun at Home
If you are still leery about traveling, here are some fun ideas to make summer fantastic:
Pitch a tent in the yard, and make s'mores.
Get a movie projector for outdoor, socially distanced movies in the backyard.
Search for sea life anywhere there is water.
Rent kayaks, and go for a family paddle.
Take a long bike ride.
As museums begin to open, spend a day soaking up art.
Find a new trail in your own neighborhood. Urban Trails Eastside by Craig Romano is the book you need.
Make ice pops, and turn on the sprinkler and music.
Go geocaching.
Paint rocks, and hide happy messages on long walks.