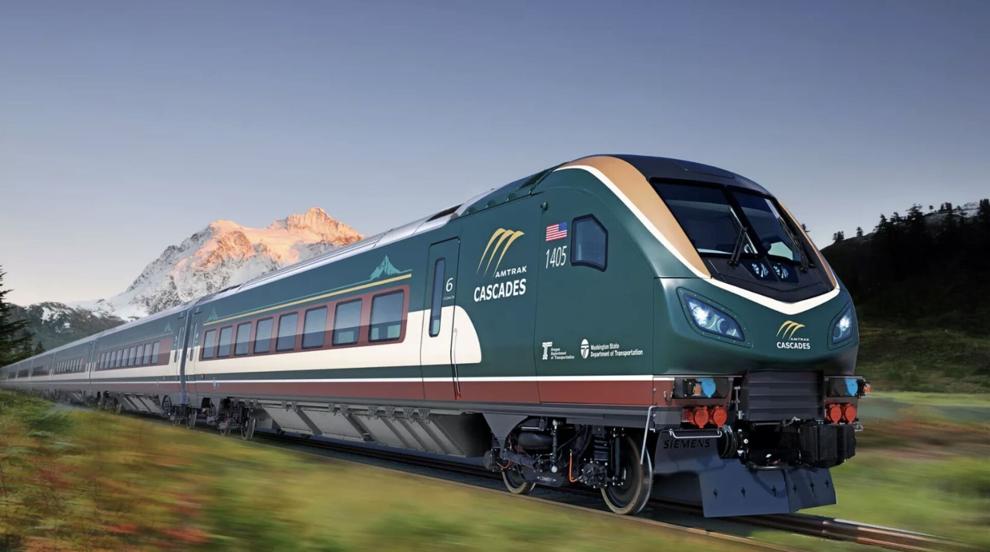 Amtrak service resumed today between Portland and Vancouver, B.C. — the first time direct service has been available between the Oregon city and stations north of Seattle since 2020, according to a news release from the rail carrier. Service was halted at the time due to the pandemic.
Amtrak Cascades restarted daily service to Canada, between Seattle and Vancouver, last September.
Amtrak Cascades departs Portland at 3:05 p.m., then Seattle at 7 p.m., for an 11 p.m. arrival in Vancouver, according to the release. The route includes 12 station stops between Portland and Vancouver, including Olympia, Tacoma, Seattle, and Everett. The southbound train leaves Vancouver at 6:35 a.m. with an 11 a.m. stop in Seattle and a 2:55 p.m. arrival in Portland.
"With more people now traveling, we are thrilled to double the daily roundtrips between Seattle and Vancouver, B.C.," Amtrak CEO Stephen Gardner said in the release. "By adding staffing and equipment to the region, we can once again offer customers a direct connection between Portland and Canada."
The states of Washington and Oregon jointly sponsor and fund the Amtrak Cascades service.
"WSDOT is pleased to be restoring trains between Portland, Seattle, and Vancouver, B.C.," said Ron Pate, director of WSDOT's rail, freight, and ports division. "The resumption of this additional roundtrip marks the first time since the pandemic that passengers can travel on the same train to all stops between these major cities. We're looking forward to adding even more Amtrak Cascades trains later this year between Seattle and Portland."