For the past two years, Camisha Jackson of Lunaversoul has reconnected with herself and explored the depths of her kaleidoscopic imagination through the creation of her Afrofuturism jewelry series. The genre is just as fluid and malleable as it sounds — a combination of African culture and technology, as well as other influences. We've long been familiar with her work, but after a recent chat we feel we're getting to know the artist behind the art. Here she is. In her own words.
As told to Shelby Rowe Moyer 
---
I create out of a mess — out of confusion. It's like with me. There's so much mess that I had to go through, and I create beautiful things out of that. And I work in that same way. I have to dump everything out on the table in order for me to work. If I had to have things organized in little containers, I'd go nuts.
When I create these pieces, I don't have a plan. Everything is triggered by emotion.
The character of the samurai pendant, he's come to a place where he doesn't want to be a samurai anymore. He doesn't want to fight or hurt anymore. It's a slight take on a historical Black samurai, the warrior Yasuke. But it's also a little bit of a reflection of myself.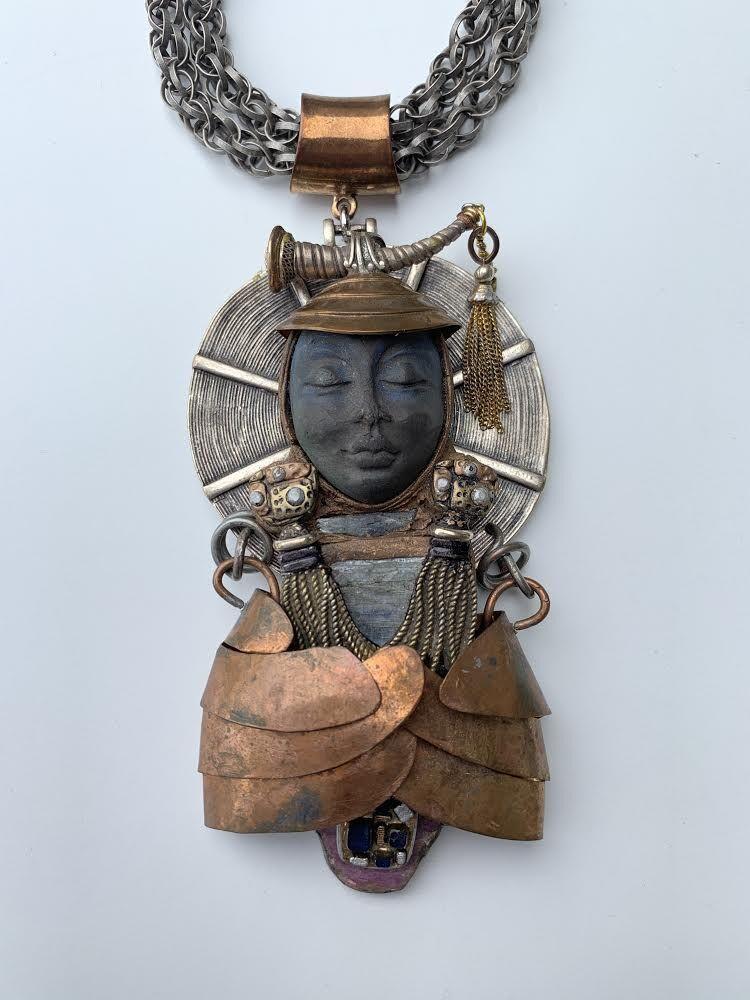 I went through a lot of battles and personal struggles with my life and growing up. I feel like I've had to constantly fight for things that are simple. I had to reset and reraise myself and realize that I don't have to live like that, and I don't have to carry that anger into my future. This is my past. This is over. Now I have a fresh start, and I can be who I want to be.
I love Afrofuturism. It's the combination of African pride, technology, art, Sci-Fi, and music even — every way you can possibly express yourself. What makes Afrofuturism significantly different from standard science fiction is that it's steeped in ancient African traditions and Black identity. A narrative that simply features a Black character in a futuristic world is not enough. To be Afrofuturism, it must be rooted in and unapologetically celebrate the uniqueness and innovation of Black culture.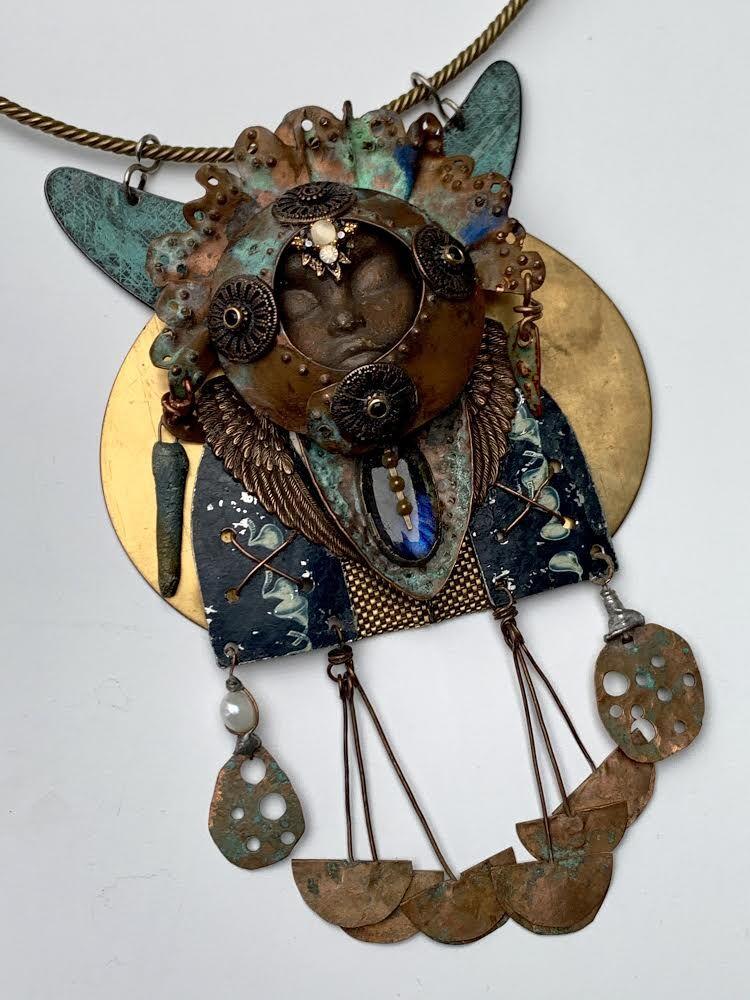 For me, these pieces are also a way to reconnect with myself. Especially when I'm feeling the frustration, the anger, the poison of society and racism. It's where I go to detox.
I just sold my very first one to one of my friends. I know she'll love it and take care of it. I'm the only one who knows what it personally means, though. I love that people are able to connect to it, but I'm also happy that I can express parts of myself without exposing myself. It's like a safe place.
Afrofuturism is a safe place. It's something that deals with our past, our future, our present, our spirituality, our ability to love, to wield power, connections to family and language. That's what I hope people take away from these pieces. I can undo generational curses. I can celebrate who I am.