STREET TO STAGE
In a career defined by movement, it's no surprise that Pacific Northwest Ballet's (PNB) Angelica Generosa's personal style takes cues from gear worn by professional dancers: defined by comfort and clean lines. This means that she's on the hunt for timeless pieces and elegant silhouettes in the form of tapered pants and cashmere sweaters. Her time spent training in New York City introduced her to street style, which she credits for her love of vintage designer handbags that add dimension to her wardrobe.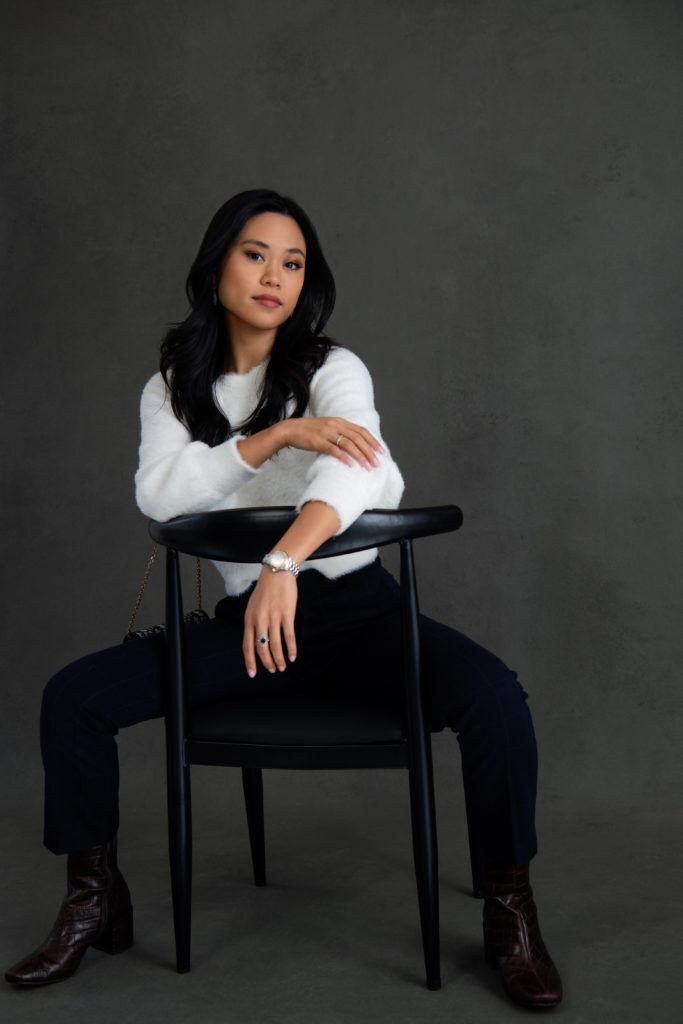 MOVING ON UP
Generosa started her ballet career in New Jersey, thanks to encouraging parents hoping to focus her boundless energy. It worked. Generosa joined PNB as an apprentice and was promoted to a principal dancer — ballet's highest rank — last November. This has special significance to the trendsetter, a proud Filipina, who admits that she "didn't see many dancers that look like me." Generosa hopes to use this platform to inspire and encourage a new generation of dancers.
LEAP OF FAITH
Off stage, Generosa makes time to coach up-and-coming talent at various ballet schools, including Chautauqua Institution's dance program, where she trained previously. She also has performed as a guest artist at the Vail International Dance Festival, Ballet Hawaii, and at Meydenbauer Center in downtown Bellevue. The latter is familiar to Generosa in more ways than one; her first shopping experience after moving to the Pacific Northwest in 2011 took place at Bellevue Square.
Angelica Generosa's Go-To Places to Shop: Club Monaco, Aritzia, and Uniqlo