The House of LR&C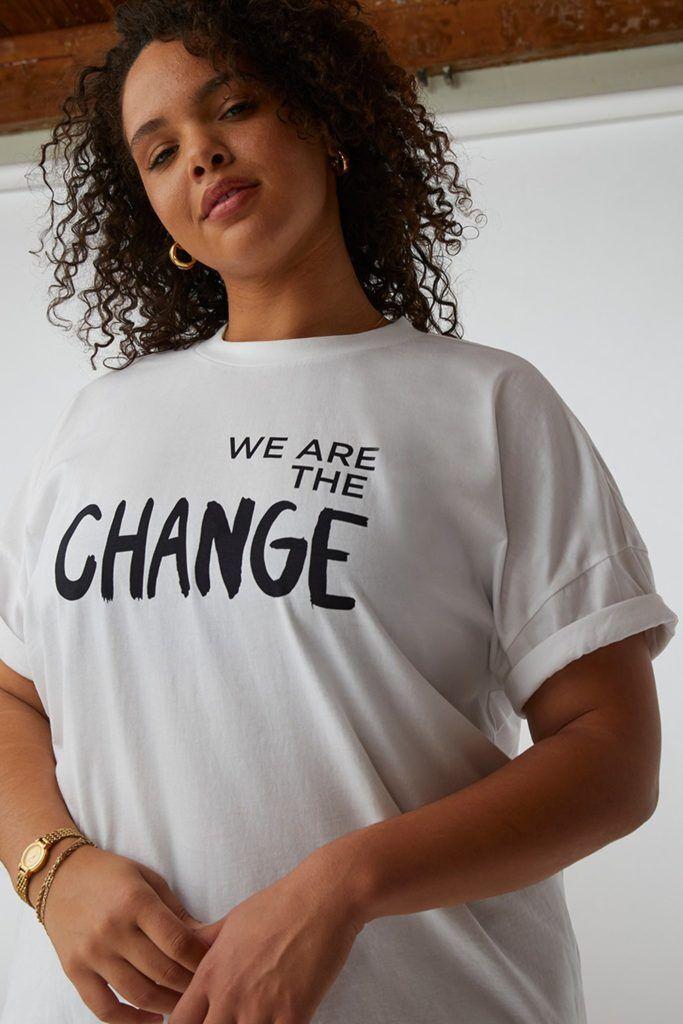 Russell Wilson and Ciara recently launched the clothing line Human Nation under the moniker of their fashion company, The House of LR&C (which stands for love, respect, and care). The line promises "radical inclusivity," with nontraditional sizing labels that translate to XXS-XXXL, and products are made from 100 percent organic cotton and recycled polyester. Plus, 3 percent of every purchase is donated to their Why Not You Foundation. The attire has a relatively youthful vibe, with tees emblazoned with changemaker statements, like, "If not now, when?" and, "Speak up. Stand up." You'll also find minimalist athleisurewear, from fleece long coats and hoodies to biker shorts and joggers for men and women. The price points are midrange, starting at $24 for an anthem print snood and topping out at $178 for a jacket.
In the Wind Goods
Rosie Casey is spinning old threads into new treasures with her line of 100 percent wool jackets made from vintage, upcycled blankets; mega-plush scarves; and "gleaner" sweaters crafted from recycled threads. Because 95 percent of her products are made with reclaimed materials, each item has its own personality. We're especially big fans of her blanket jackets, hand-embroidered with a larger-than-life moon on the back. Casey's online shop is everything we need to get through these frosty PNW winters (and, let's be honest, spring and fall).
Girlfriend Collective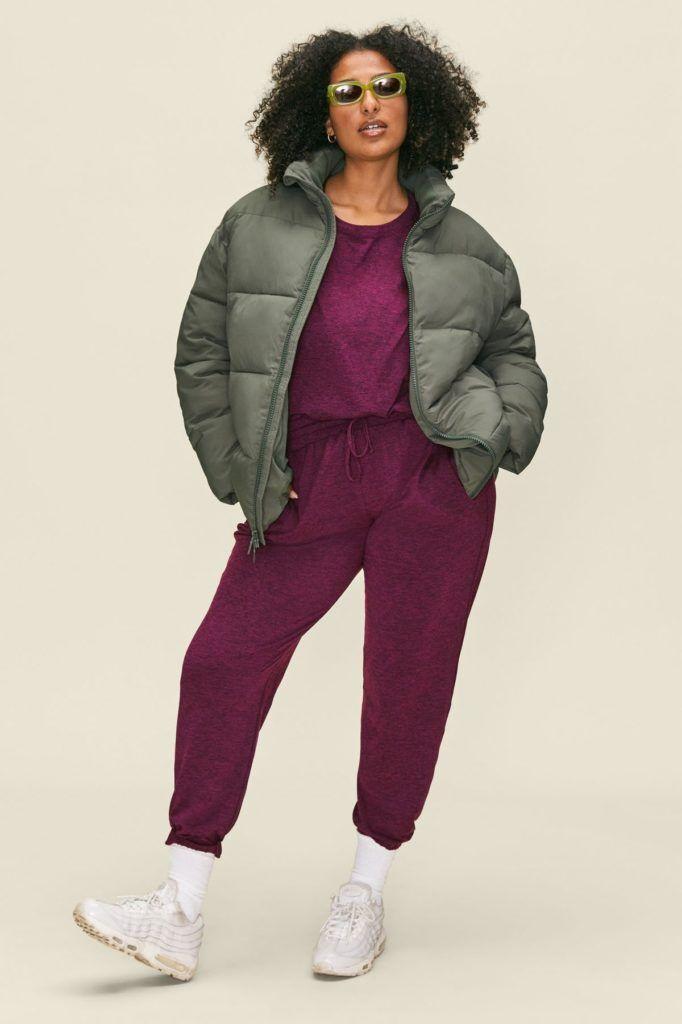 You might have heard of this cult favorite, women's athletic brand already. It's making rapid rounds on social media with a rainbow array of yoga pants, sports bras, unitards, sweat suits, and more.
The Seattle-based clothing company has earned its popularity, in part, because of its ethical standards on working conditions (you can actually read about its policy for normal workweek hours and rest breaks) and sustainable mission. The products are mostly made from recycled materials, and in 2020, Girlfriend Collective recycled more than 7.2 million water bottles, prevented 6.3 million pounds of CO2 from entering the atmosphere, and saved 16 million gallons of water. And we'd be remiss not to mention that the designs are sleek and ultra-comfortable.