For 18 years, Billy Price couldn't put on a pair of shoes by himself. A 1996 accident — when he fell three stories from his college dorm room — left him paralyzed from the chest down. He has some arm function, and he can tilt his hands upward. But the signal in his brain that previously allowed him to extend his fingers was severed.
During the five and a half months he spent in rehabilitation, therapists taught him how to put pants on and use a tool to button his shirts. But when it came to shoes, he had two options: Wear ones with Velcro, or ask someone to help him.
"There were shoes out there I could put on myself, but they looked so different, and, in my opinion, it exaggerated my disability," he said. "Looking different — that's what I was trying to avoid."
Price isn't alone. Twenty-six percent of U.S. adults have some sort of disability, and 14 percent of disabilities are mobility-related, according to the CDC. But mainstream fashion has been slow to offer adaptive clothing. In 2017, Tommy Hilfiger made headlines when it released its first Tommy Adaptive collection, with sensory-friendly fabrics, magnetic buttons, expanded leg openings for prosthetics, and designs that accommodate people seated in wheelchairs.
The Hilfiger brand noted at the time that there was no blueprint for creating adaptive clothing, so it conducted in-depth research to create its own model — which says a lot about the slow-moving lack of inclusivity within the industry.
Price has a relatively laid-back attitude toward fashion. Even before his accident, it wasn't something he thought much about. Jeans, T-shirts, button-downs, hoodies, and sneakers were mainstays. Still, he has always been particular about how his clothes fit him.
About a year after he was discharged from rehabilitation and back in school earning a degree at the University of Washington, he found Rolli-Moden, a German-based clothing company that makes adaptive clothing.
Their pants are engineered specifically for people who use wheelchairs. The pants are cut higher in the back, and the legs are longer, so that when seated, the lower back and ankles aren't exposed.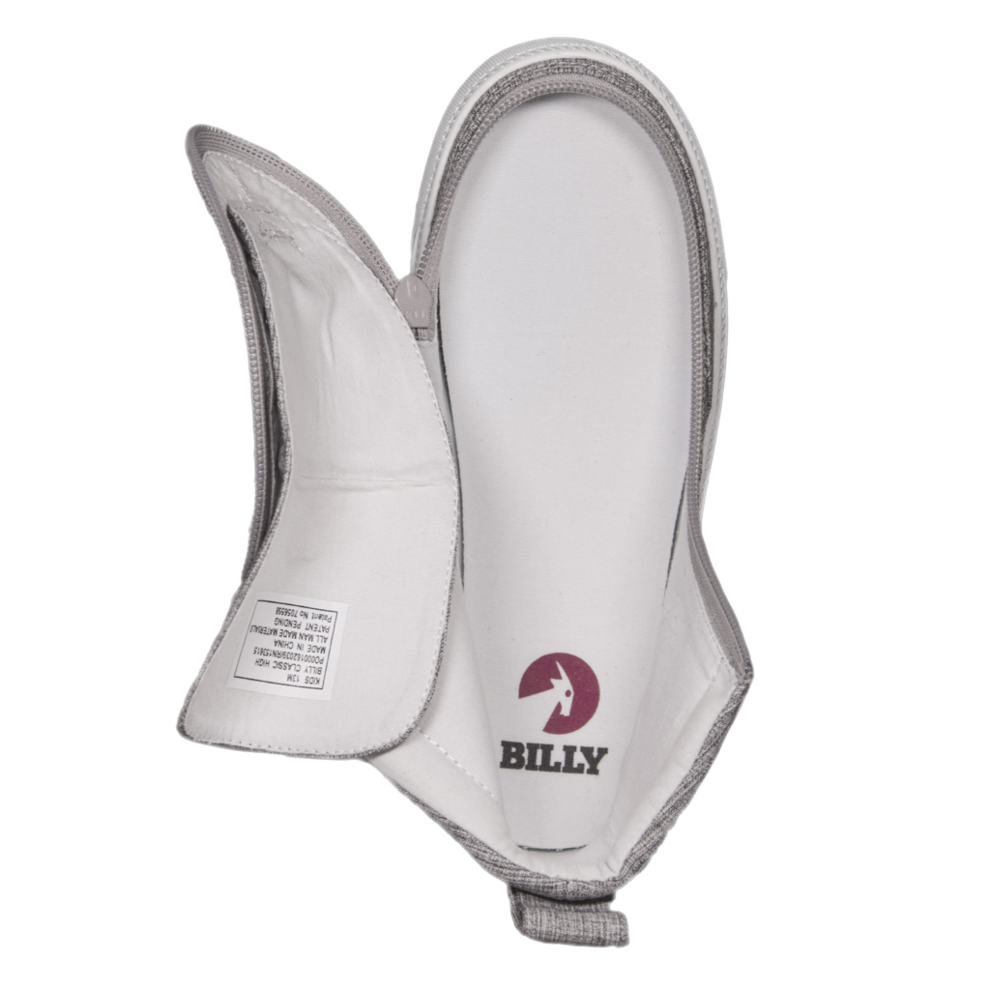 But it wasn't until Price was chatting with a friend at a Christmas party that the potential to create a shoe he could put on independently became a possibility. His friend, Darin Donaldson, was interested in designing footwear. Price told him that because he doesn't have hand dexterity, he isn't able to put his foot in a shoe. If only there were a shoe that unzipped around the bottom.
Donaldson came up with a prototype; Price tried it on. At age 36, he was finally able to put on his own shoes again.
Together, Donaldson and Price launched a footwear company in 2011 — now known as Billy Footwear — with universally wearable zippered shoe for children and adults. The designs range from casual sneakers to leather workwear. is fall, Billy Footwear launches a kid-size rain and winter boot — two of its biggest requests.
The demand for the shoes has been huge. In 2018, Price left his job with the Federal Aviation Administration to work on Billy Footwear full-time.
Billy Footwear is available in half a dozen countries and several major retailers, including Nordstrom and Zappos. You'll even see them on the silver screen. Price said Billy shoes were requested for an upcoming Ghostbusters film, because of their easy functionality. The sneakers also can be seen in Netflix's We Can Be Heroes, a feel-good flick about kid superheroes.
What's really important to Price and Donaldson is the universality of the footwear. It's for everyone, whether you want to slip them on to get the mail or have trouble with laces.
"We want people to feel confident in what they're wearing and look like everyone around them," he said.
And while anyone can wear Billy shoes, it is fulfilling to hear stories from people who experience that life-changing moment of total independence.
"You can feel their tears between the lines when parents tell you that their kids could never put their shoes on, and that parent can empower their kids to do something they've never done before."