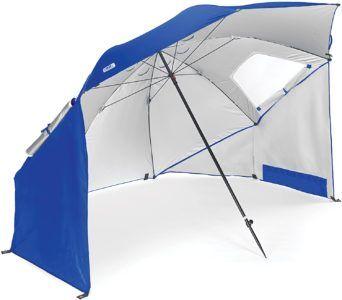 THROW SHADE
It's a good idea to take breaks from the intensity of the sun. The Sport-Brella Vented SPF 50+ Sun and Rain Canopy Umbrella from Amazon anchors into the sand and is large enough to have a few friends relax in the shade, too.
Amazon | $73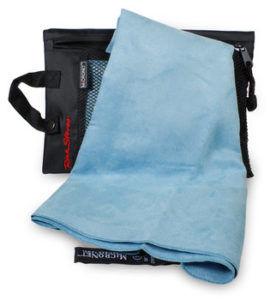 QUICK-DRYING TRAVEL TOWEL
We all need a beach towel to lie or sit on at the beach, but you also need another one to dry yourself off after getting out of the water. Otherwise, you're stuck with a wet towel on the drive home. Rick Steves' king-size travel towel can get you dry (and dry itself) so you don't have to lug it back sopping wet. Also, you can easily use it as a beach towel — so no need to bring two towels. And, as a bonus, it tucks into its own carrying pouch.
ricksteves.com | $25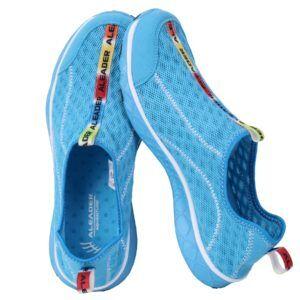 SLIP-ON WATER SHOES
Aleader's Mesh Slip-On Water Shoes (for men and women) will stay on your feet and keep you protected from the elements.
Amazon | $25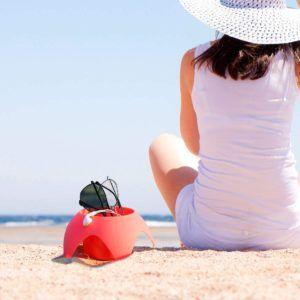 DRINKS MINUS GRIT
These AOMAIS Beach Sand Coasters keep your drink stable in the ever-shifting sand. You can finally enjoy your drinks at the beach again. They come in assorted colors.
Amazon | $17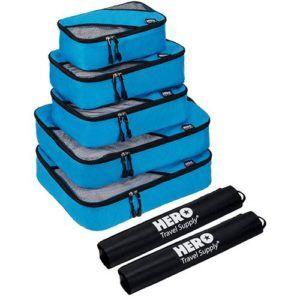 STACK AND GO
We all are eager to get to the beach, but packing for it can be a daunting challenge. It's kind of like playing Tetris loading up the car. HERO Packing Cubes can make packing a lot easier. Instead of digging around for your swimsuit and goggles, use a HERO Cube to pack your gear.
Travel Supply | $50