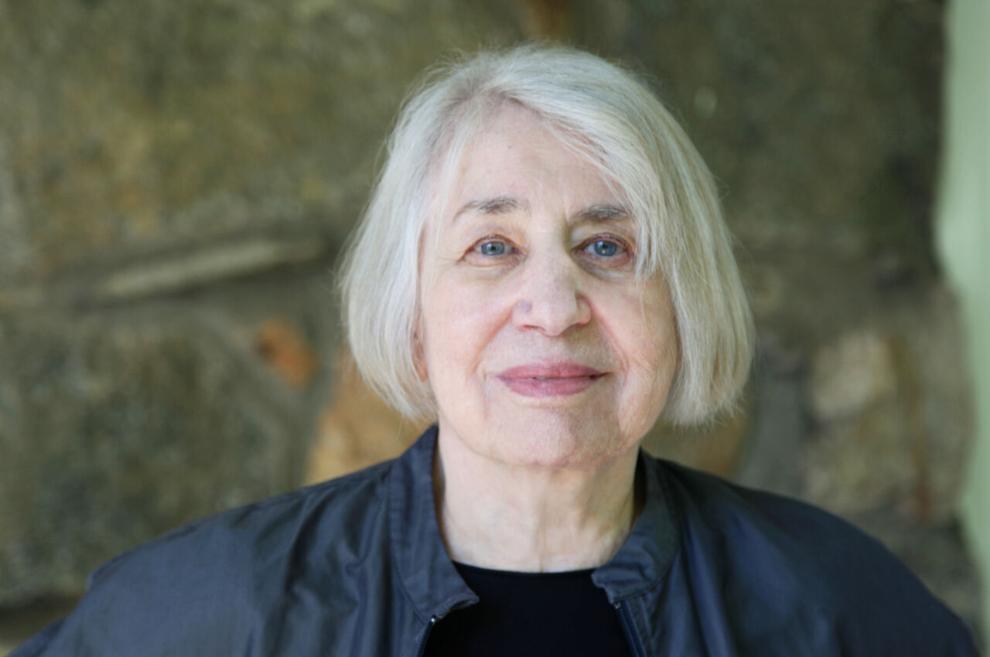 Joyce at 34 runs just 27 minutes. But this 1972 documentary offers more insight and emotional resonance than most films triple its size. In it, the filmmaker Joyce Chopra, co-directing with Claudia Weill, turns the camera on herself to capture the immediate effects of her daughter's birth — itself shown in full at the beginning of the film — on her life, then decade-ish-long directing career, and conception of herself. Its scope is intermittently broadened with ruminations from women friends and family members on their own relationships to motherhood. Now widely considered a masterpiece, it might come as a surprise to those familiar with the project that when first pitched the idea for this landmark in personal documentary filmmaking, Chopra was actually hesitant, wary the then-prospective project would be an exercise in self-centeredness. 
That's one of many details found in Chopra's upcoming memoir, Lady Director: Adventures in Hollywood, Television, and Beyond, a book that, when initially suggested by a loved one to Chopra, sparked a similar reaction from the filmmaker. But as it was with Joyce at 34, Lady Director reveals itself an essential document. This time, Chopra offers invaluable personal insight into the evolution of movie and television directing and its still-fraught relationship with women filmmakers, with its frankness around industry challenges and outright cruelties also found in Chopra's reflections on her life off camera. Across six decades, Chopra — whose career began in the early 1960s making documentaries with D.A. Pennebaker — has proven herself a nimble and reflexive artist, not just an indispensable voice in documentary filmmaking but also in feature-length fiction, television movies, miniseries, and episodic TV. With Lady Director, she introduces herself as a skillful memoirist, too. 
Ahead of the book's Nov. 22 release, 425 called Chopra — who also will be speaking to Seattle audiences about Lady Director during an Elliott Bay Books event in January — to talk her writing process, the perks of documentary filmmaking, remaining resilient in a difficult industry, her relationship to the term "pioneer," what she thinks of the new adaptation of Blonde, and more. 
This conversation has been edited for length and clarity. 
You note at the end of the book that it was your daughter, Sarah, who initially suggested that you write a memoir between projects. At first, you thought, no, that's kind of narcissistic. But after you started writing, that mindset obviously shifted. Do you remember the moment when you realized, like, Oh, this is actually important that I write this?
I never thought it was important. As I say in the book — and this sounds bizarre — I didn't realize what a story I was telling about what it was like for women (filmmakers). I was just recounting — I did this, I did that, I encountered this, I encountered that. But I didn't think of it in a larger context. Truly, (I didn't realize) until some people started reading it and said, "Oh, my God, all the things you went through!" And I went, "Oh, OK." At the very end (of writing), I went to that Hollywood Reporter photoshoot in New York. (Ed. note: In 2019, the Hollywood Reporter gathered seven women directors who have won the Sundance Film Festival's grand jury prize for a photoshoot and conversation about the experience receiving — and aftermath of — the honor.) Debra Granik came up to me and said, "Oh, it's so important. You won Sundance; you set the way for me." And I said, "I did?" (laughs)
It's really only since the book has been finished people have started talking to me about (its importance). Certainly, it's a history of how technically things have changed, because I started in the early '60s and I was still cutting films on a Moviola … . But I wasn't aware of it until later on. I never intended to write it; I never intended to publish it, either, until I sent it to a friend who is a writer who said, "You gotta get this published." And she found me a literary agent. 
I was thinking — speaking of Sarah — about how she has insight into your interior life in a way that most children don't really have with their parents. She has the Joyce at 34 documentary, which is so frank about the aftermath of her birth in addition to literally showing her birth. But now she has this whole document accounting what you went through both as a filmmaker and as a person behind the scenes. I'm curious what her reaction to the book has been and what it's been like having so much on the table that she might not have known before. 
She's never really read it straight through. She proofread it for me after the publishers had done it just to make sure, because she's very good at this. And she knows most of these stories, because she grew up with them one way or the other. But actually, I asked (her about it) the other day and (she said), "I really haven't sat down to read it." I said, "Well, I'm gonna give you a copy of it — and you're gonna read it."
When you were excavating your memories, did you have diaries that you referred to, talk to people who were mentioned in the book to see how they remembered things? Or are you someone who just has a good memory?
I think you would find it not that hard if you start going through your own memory. No, I didn't have any diaries. Of course, I only wrote a small part of what I remember. In fact, there's quite a bit cut out of the book by my editor. Mostly, she said, "you don't need to do this. You want to keep it moving along." And a lot of the comments were, "they're not your stories — they're other people's stories." As I say in the book, my husband (Tom Cole) was a friend of the playwright Arthur Miller. They would write letters, and I quoted them because they were funny. And she said, "They're not your letters, you know." So I cut out a bunch of stuff. But I think most people will find they can excavate the memories if they have to do it. Just guessing. 
There's a moment early in the book where you write about where, in your mid-20s, you got to this point where you couldn't stop yourself from obsessing about making movies — where it became totally all-consuming. What do you think made filmmaking something you wanted to pursue and not something that you merely could appreciate from afar?
I don't know. I just became obsessed — I had to make movies. I knocked myself out trying to get jobs ... . I wanted to be an actress to start with, because I didn't know any better. But that's something I did in high school. That year that I was in Paris (in my 20s) going to the Paris Cinematheque — it's a nonprofit started probably in the '50s — they showed films by either director or by country. I write about it. I'd never heard anybody take it seriously before — they called movies film, not movies. People were so passionate about it. I guess I got infected. But I just couldn't stop thinking about it. In fact, I didn't even realize to start with that there weren't women doing it. I just wanted to do it. And then I realized, "well, I couldn't think of any women who did it." But it didn't stop me. I just thought, "I'm going to keep trying."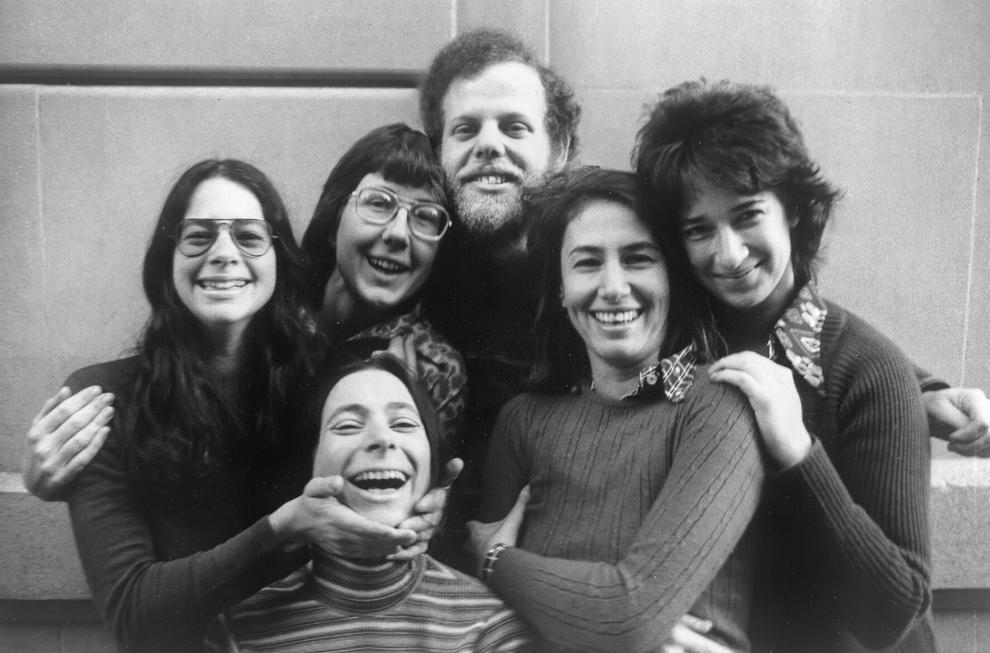 Originally, I know you aspired more to fictional dramatic filmmaking — 
But then I accidentally got into documentaries. That's the job I could get. 
Yeah. That's what I was going to lead in to — eventually, documentary filmmaking was the first opportunity. Obviously, as your career's gone on, you've gone back and forth between documentary filmmaking and dramatic filmmaking. I'm curious about what's energizing for you about documentary filmmaking versus dramatic filmmaking, and vice versa. 
I've met some remarkable people doing documentary films. You learn a lot; you travel a lot. I like them both a lot, both forms.  That's what I've been doing for the last 10 years or so, documentary filmmaking. That's a function of age, also. I'll be 86. Actually, today's my birthday, Blake. 
Today's your birthday? Wow, happy birthday! 
I'm 86 years old, which I find shocking. When you do a feature film, the working hours are 12 hours on the set, and prep, and travel. I don't think I have the stamina to do that — although I still have pretty good stamina — but that's a lot. Basically, you're working 16-hour days, and then you've got to sleep and prepare the next day. And I did it for years. And now, I don't know how I did that. Whereas documentaries, you don't have to work those kinds of hours. I think it's a privilege to be doing documentaries now.
You did documentaries for several years. Then, eventually, you made your first foray into dramatic filmmaking with Smooth Talk. And it ended up, I think in a lot of people's eyes, being your signature work. How has your relationship to that movie changed from its initial reception to now?
Not much, really. In fact, it's being shown at two places on screen. I live in Virginia, and there's a Virginia Film Festival showing it next Friday along with a book signing. And also in New York at the Film Forum. I haven't seen it on the big screen since it was released in '86, and I'm very excited. It got tremendous reviews when it was released; it made very little money. It's now finding its audience all over again. But I don't know that my own relationship to it has changed much. It's just sort of part of the background of my life. What I find interesting is — have you seen the new Blonde? 
I have seen the new Blonde.
Have you read any of the articles comparing the Blonde that I did? (Ed. note: Chopra directed an adaptation of Joyce Carol Oates' novel for a two-part 2001 TV miniseries.)
I have — that was actually something I wanted to ask you about. 
It's so strange that it's come out in this last week or two when I'm trying to promote the book (laughs).
You write about that: with the Blonde miniseries, at the time Poppy Montgomery's performance got really great reviews, but the miniseries not as much. But now, especially compared to Andrew Dominik's version, so many people are saying, Joyce Chopra's version is so much better. That's the one to check out. What's that retroactive appreciation been like? 
I love it. I'm just astonished. The first article came out on IndieWire, then the Hollywood Reporter… . And I just burst out laughing that this had come to life again. Because it really was pretty much panned. But I've been thinking about that: I think people shouldn't see movies about Marilyn Monroe. Everybody owns her personally. In the novel, you expect the fantasy part of it, with (author) Joyce Carol Oates elaborating and creating characters that aren't in her life. But in the movie, people are upset because they don't understand if there are any borders, even though it says "this is a work of fiction"at the beginning. I don't remember the Dominik film doing that, but I think ours does. 
Did you see the Dominik version? I'm curious what you thought about it.
I wasn't going to. At first, I didn't want to do the interview with Hollywood Reporter. My publicist told me they wanted to and I said, "I don't want to see it. I don't want to speak ill of it. This man tried for 10 years to do this film." I didn't want to say bad things about it. I appreciate what he felt. I very reluctantly did it. And I asked (the writer) — and I was appreciative that he quoted me saying, basically, respect this movie. But no, I found it very repetitive.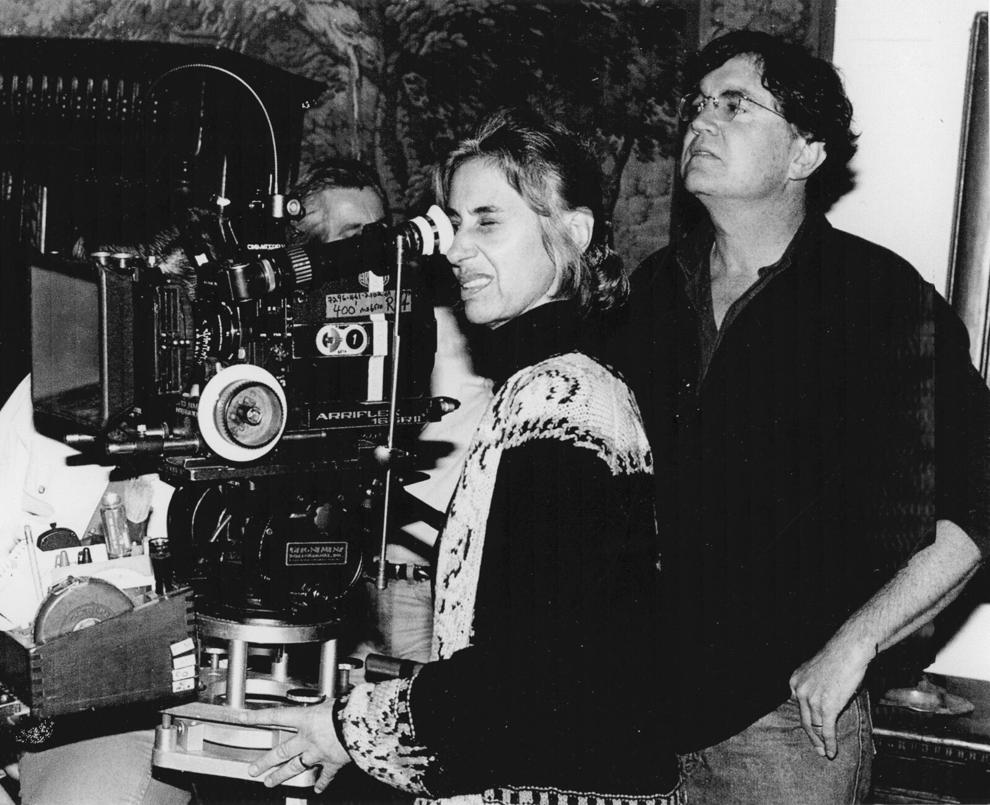 Going back to the period after Smooth Talk, the good reviews brought you a good deal of attention from Hollywood. Afterward, though, you had discouraging experiences with big egos like Diane Keaton, Sydney Pollack, Harvey Weinstein. After that, you managed to pivot to television, but when I read this section of the book, with you dealing with these personalities, I was so frustrated on your behalf. And I also thought about how so many people would just quit after that. That would be so discouraging. And —
I was ready to quit. I didn't do anything for two years. (Ed. note: Following her experience working with Keaton and Weinstein on 1990's The Lemon Sisters, Chopra took a brief hiatus.) I was shattered by it. I don't even use the right adjectives. I couldn't — it was just awful. When I say (in the book), when Harvey Weinstein (at one point) says to me, "go away, no one wants you here," I thought, "how could somebody speak to me like that? What have I done to my life? Should I put myself in this room?"
It's awful. It leads me to the next part of my question: you took a break after that, but ultimately you came back and resumed your career. This might be kind of a simplistic question, but how were you able to remain resilient after experiences that might make many people stop for good?
I love making movies. I love doing it; I love working with actors, writers, set designers. It's a great collaborative experience. And I missed it. And I liked doing it. And I needed the money.
Television movies paid very well. We were broke. When we did Smooth Talk, my husband (who wrote the movie) and I made next to no money. I think he got a writer's guild minimum of $20,000 the producer had to pay. But we never really completely recovered from that. I took a second mortgage. And then our daughter was going to go to college — and you know what that costs — and we didn't want to burden her with debt. So we took out the debt. But mostly, I love making movies, and I can't stop. That's really it. I suspect you would do the same. Once you start writing and exploring, you're not going to stop. 
There comes that point where, after taking a break, you have a hunger for it, almost. 
What my daughter understood (when she suggested I write a memoir), I have a hunger to make things. When she knew I wasn't making any movies that month, that year, she said, "well, why don't you try writing? You'll be making something." And she wasn't far off, because I enjoyed doing it.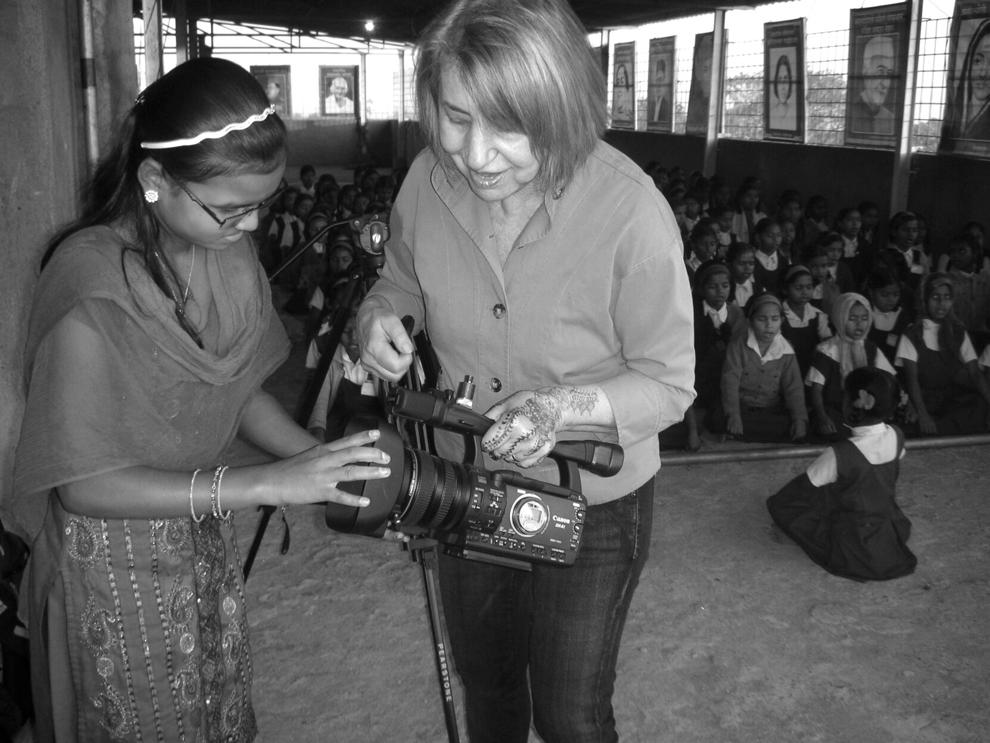 As you talk about in the book, you worked for several years doing television movies, and then you did the Blonde miniseries. Then you switched into doing more episodic television. A moment that really struck me in the book was when you were asked to speak on that episodic director's panel after having a really negative experience on Law & Order.
(laughs)
And you wanted to tell the audience — who was mostly made up of aspiring directors — especially the women directors about your experience. But you couldn't break it to them — you didn't want to hurt their feelings. And I was thinking as I read that this book, in a sense, is like the best apology they could ask for. 
Apology for what? 
You were saying in the book how you felt sorry for not being frank — 
I chickened out! I just cringe. 
I feel like this book, if anything, makes up for that moment. How do you hope this book will be received by women directors in particular? 
I hope it helps encourage them to keep going. I say it at the end … that last line, the idea is to just keep going. I guess that's it. That's all I could say: I just kept going. But things have changed so much in the last just two or three years for women, especially in episodic television directing. They now make up something like 40 percent of episodes … . As I say (in the book), after four years of Law & Order: Special Victims Unit, they had two or three women the whole time and they were never "asked back" for a second episode. And now it's just, (whoosing sound). That's not for features, though. But it's slightly better. 
You were married to the writer Tom Cole for 40 years. I was so moved as I read about the life that you built together and also your reverence for each other not only as individual artists but as collaborators. I'm curious what it was like for you reflecting on your time together as you wrote the book. Did you see things differently at all, find new appreciation of your relationship through the writing process?
That's hard to separate them out, because I miss him all the time — not every moment of the day, but he's still part of my life in so many ways. So in the writing of it, I wanted to try to get it as right as I could. And, of course, I left out huge amounts. I mean, all the fights we had. We were just very close, but we were big fighters. We were strongly opinionated, but we always came together. And so much changes when the person you love is ill and you take care of them on and off for seven years. It changes the whole relationship. All the fights stop there. All you have is love. 
Your work has had a tangible impact on later generations of filmmakers. There's specifically your work with the BYKids nonprofit, but women filmmakers like Debra Granik have literally said it was inspiring — 
It was amazing. 
And you're rightly credited as pioneering — 
And I never thought of myself that way (laughs).
Especially now that you've reexamined the whole of your life and your career, how do you feel about the title "pioneer"?
It's new to me, I have to tell you that (laughs). Debra Granik used it; the publicist at City Lights (who is publishing the book) are calling it that, and some other blurbs say that … . And I've said, "Oh, that's not how I think of myself." I'm just me trying to get through the day. I hope to make more movies, things like that. That my daughter's well, my friends. 
Pre-order Lady Director here. You can watch Chopra's signature films now in a new Criterion Channel collection.