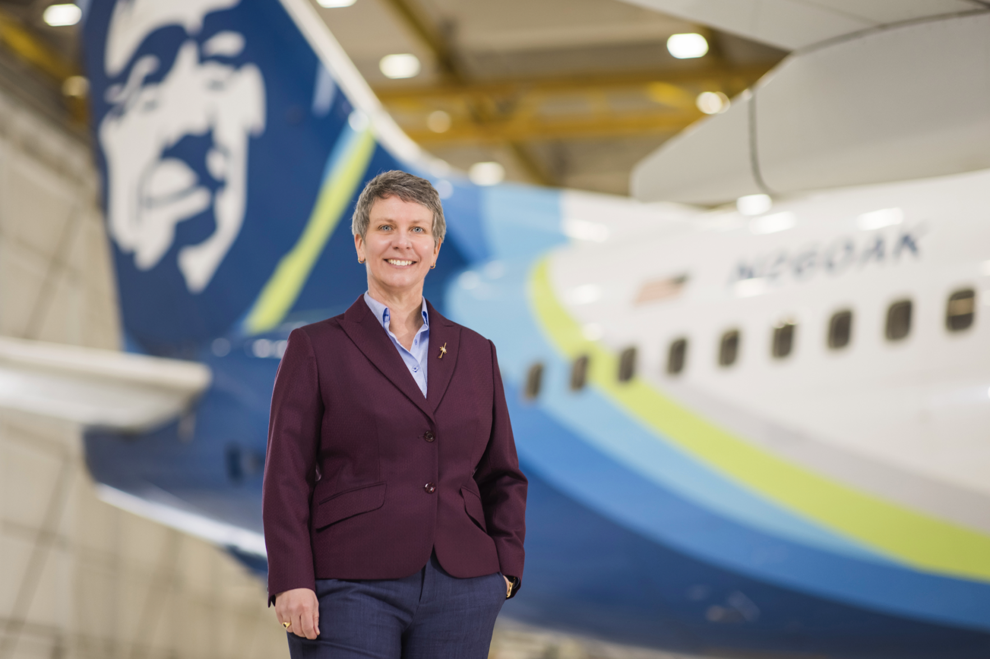 The May-June 2023 edition of our sister publication, 425 Business, is the Women in Business issue. Here is the first feature. 
---
What hasn't Alaska Airlines Executive Vice President and Chief Operating Officer Constance von Muehlen done in her 30-plus-year career in aviation? Served as a Black Hawk helicopter pilot for the U.S. Army in Iraq? Earned a diploma from Johns Hopkins University? Certified Six Sigma Black Belt? Graduated from the Executive MBA program at the University of Washington's Foster School of Business? Worked in aircraft maintenance leadership at Pratt and Whitney Canada and Air Canada? Serve on the FAA's Women in Aviation advisory board? Oversee the day-to-day ground and air operations of the nation's fifth-largest passenger airline?
It's a yes to all the above — and more.
During a recent interview with von Muehlen at the Alaska Airlines headquarters in SeaTac, feeling "fortunate" was the theme that resurfaced most often when recalling these and other career and life milestones.
"As I look back at my life, I would have never in a million years thought I would end up where I am today," she said. "There's a series of things that happened in my life that really brought me to be able to have an incredible lifetime of adventure."
---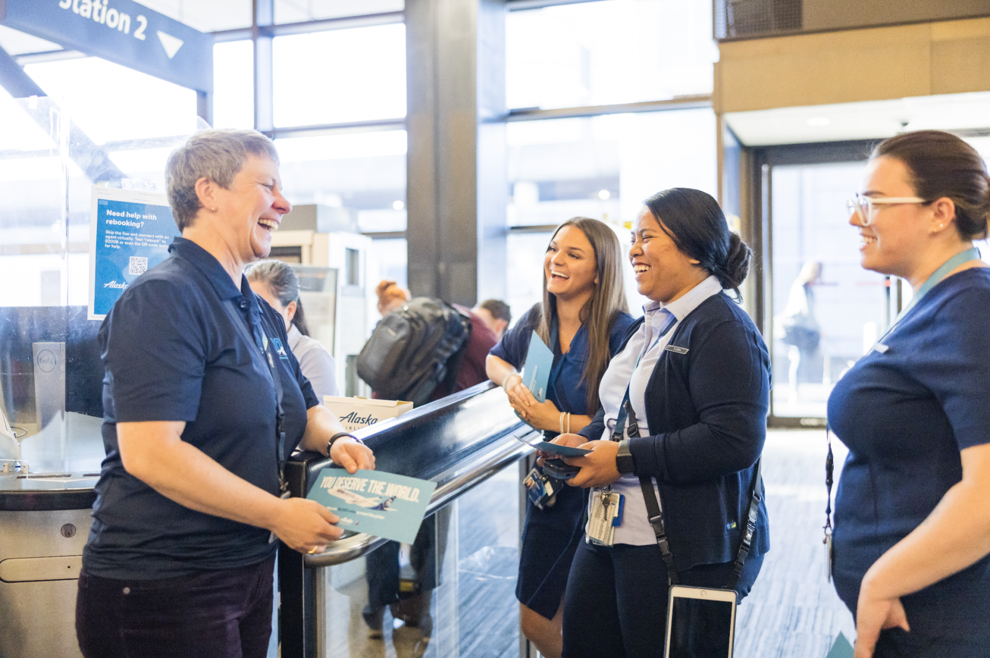 This interview has been edited for length and clarity.
Can you tell us a little bit about your job here at Alaska Airlines and what that looks like day to day?
Ultimately, my job is to deliver a safe, reliable, and on-time schedule for our guests (and) for our team. Because that's how we function best as an airline — for our guests, and obviously for our employees — that if we're safe (and) every flight you expect to fly on goes (out) and arrives on time, then we've done what we were here to do. So, in a nutshell, that's kind of what I do. There's obviously lots of work that comes before that — I was just at a meeting where we were working through our planning for summer flying for 2024.
You've been in the position of COO for two years now; how do you feel like things have been going?
What a fantastic time to be in this job. There are probably easier times to be in this job. On the other hand, it's been just really an incredible experience to take our team through this type of challenge. … Leading a team through uncertainty is a different kind of challenge. And I think putting our arms around each other and saying, "We're going to move forward with what we know how to do best and always improve" has been really humbling. And I'm grateful for the experience. It's just been everything and more that I would have ever imagined. … On the other hand, there's no better time to kind of harden your mettle than in a time like this.
Becoming COO in spring 2021 amid the COVID-19 pandemic, especially with what it was doing to the tourism industry, did that factor into your decision to take the position?
No, it didn't really feature in my thinking, in the sense of, "Oh, maybe I shouldn't do it," (or) "It's not the right time." I don't think there's ever a right time in operational jobs. I don't think there's ever a time where there are no challenges. And so, you don't really ever know what you're going to face. I will say that I'm grateful to have had some confidence-building experiences and challenges as a company, where we double down on the strength of our employees and our team to persevere, make ourselves better, and find our footing in the post-pandemic era. It takes a team to make that happen. And I've just been grateful that I had a chance to participate in that.
You are the first woman COO at Alaska Airlines, which means you're the first woman veteran in the position as well. Can you talk a little bit about being a leader in a male-dominated industry such as aviation?
I've always worked in a male-dominated industry. For me, it's more like the fish in water than the fish out of water story, perhaps. I do hope that someday we get to a place where that's not what we talk about in the sense that, I'm one of many, or a woman is one of many. … On the other hand, I think women bring a particular perspective that helps round out the team better. There's that ego I see featured a lot more in how men lead than in how women lead. And sometimes that's an advantage; sometimes that's a disadvantage to either men or women. So, there are times where one or the other helps balance each other out. As a woman, I always try to do the very best job that I have in front of me, to persevere, to innovate, to think of, "What else can we do in this situation?" And I think that's a trait for women, in general, to just persevere.
When you first started in this position, you said your priority was "people." Is it still?
I think transparency and candor as a leader — and vulnerability and empathy — all kind of come together to build trust. Whether with our guests or our employees, trust is really the center of how we interact with each other. And so those features in my leadership — that transparency, the candor or the vulnerability, and the empathy — kind of all come together, because I've gone through a lot in my life to basically teach me that not being any one of those things is to the detriment of myself and the (organization). And then, ultimately, the empathy is (asking myself), "Where is my team? Where are the individuals on my team? And how do we allow the brilliance to come out of that person?" In part, it goes through empathy to connect with that person and understand what's important to them — learn about them. Just as it is important to learn about our guests and their experiences, because that empathy with their travel experience brings out nuggets that we can focus on as an airline, or that I can focus on as a leader.
You said you have a lot of that empathy because of events that have taken place in your life. Can you give us an example of where you draw that trait from?
I'll say as a teenager, I moved from a little medieval town (with) 312 inhabitants — we were all in the same classroom for first through sixth grade — to Los Angeles. In moving, what I learned is those folks who reached out to me and made that transition easier for me through the care and kindness that they showed to me made all the difference. It made all the difference for me as an individual in my personal confidence in how I saw myself. … So, in leadership, I think recognizing that, that empathy and what we as an airline care (about), is really critical to our success.
Wow, that must have been quite the culture shock.
I actually took French class when I started in sixth grade, because I didn't speak English. And so, in French class, I was reverse engineering English. The French teacher would be teaching French to obviously English speakers, but they'd go through grammar and sentences and vocabulary and whatnot. And I'd be learning English through that, which I thought was a really great idea. I would say the other thing that it did is made me feel comfortable with being "other." I have never been the same as folks around me — even in France. My parents were (from Germany); I was kind of the oddball out there. And, I've always made (being different) work in a way that I think has been really fulfilling and brought me to places that I would have never ended up.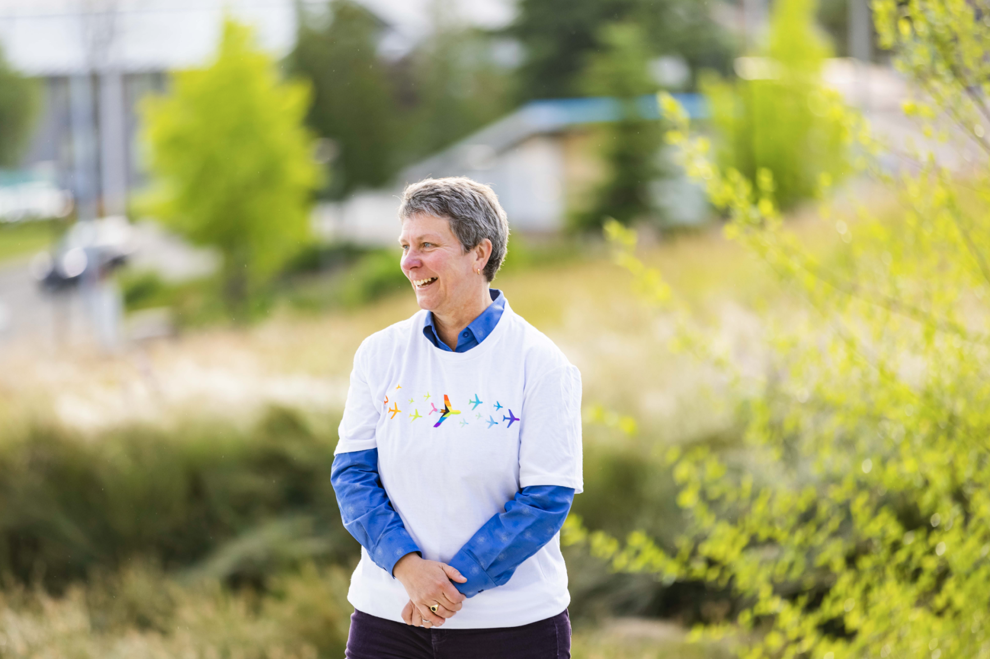 And growing up in Europe, and then the United States, when did your love of aviation first pop up?
I saw a helicopter when I was 7 years old, and I said, "Wow; that's what I want to do." And I'm so fortunate to have been able to do it. The kind of adventure that that (helicopter) represented — the challenge, the connection, that it takes you from one place to the other — was really something that kind of sparked my imagination. So, from the time I was 7 until I actually became a pilot was kind of a trajectory.
And that's what eventually led you to commissioning and flying Black Hawk helicopters for the U.S. Army?
Yes; (it's) an incredible machine. And as a helicopter in the military, (it has) very varied missions — whether it be medivac, or whether it be firefighting, or whether it be command and control, flying at night with night vision goggles, flying instruments — you get to do everything.
What was the most memorable part of your time in the military?
I'd say one of the most memorable parts of all of this is I spent a few years going in and out of northern Iraq and the no-fly zone and getting to fly in that part of the world. (The terrain) is very mountainous, surprisingly, and it's just amazingly beautiful. And, obviously, not a lot of wires — that's enemy No. 1 for helicopters. So, being able to just fly 10 feet above the ground and in the mountains was … the epitome of my dream. Getting a chance to live it in that way was — yeah, I'm grateful. 
What was your biggest takeaway from your time in the military?
Perseverance and a can-do attitude — just keep at it, and you will find a way to deliver to your mission or your objective.
Flying Black Hawks and now being a leader in aviation — that's incredibly inspiring. No doubt, there are some young girls and young women who look up to you. What would you say to those young people who might be trying to achieve big things but might be doubting themselves?
I think what I would say is, you can do way more than you know. And I would say that is true for every single person. But I think women in particular, who, for whatever reason, hold themselves back by perhaps not being sufficiently confident, or sufficiently confident in taking that step. But you have so much more strength, and so much more to bring, than you even know. So, take that first step. And then, keep persevering. You will find out things about yourself that you never knew, things about others that you never knew.
So you've got two years down. What are your priorities moving forward — where do you go from here?
What I expect of myself and what we're working on is to more smoothly deliver for our team and for our guests, in the sense that 2022 had a lot of ups and downs for us. And although that's true across the industry, I know the full potential of our team, and the full potential of our team is certainly beyond where we are today. And so, bringing ourselves to that point of seeing us lead the industry in a way that I know we can is what I'd like to see us do.
---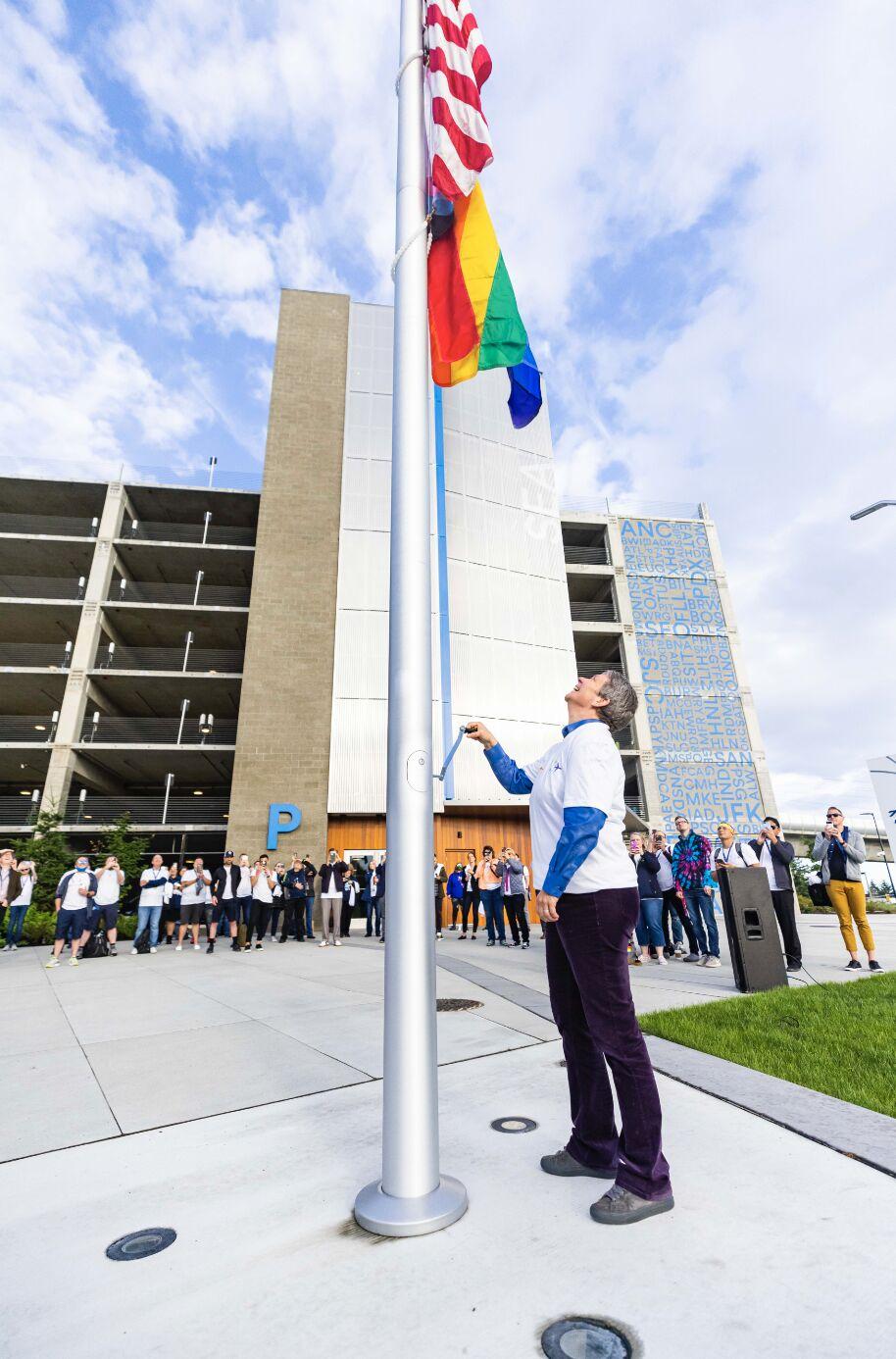 Traveling with Constance von Muehlen
What is your favorite destination that Alaska flies to?
San Diego. It's not far, it's easy to get to, and the beaches are beautiful.
What's your favorite place to eat when you go there?
I love the Mexican food. There are so many good (Mexican) places — try them all.
What are your go-to essentials to pack in your carry-on?
I always carry lip balm. A charger, obviously. But also, I always take cash; I'm kind of old school that way. Ibuprofen and basic meds so that if you get sick, you can make it through the day.
What, if anything, do you stop and grab before boarding?
If I stop, it would be for a magazine. I love just seeing the variety of magazines there are. I like getting off my phone, if I can, for a little bit … and I love architectural magazines or nature magazines.
What is one thing you can't travel without?
My wife. Obviously, that's not always possible, but her perspective on the world is special and unique.