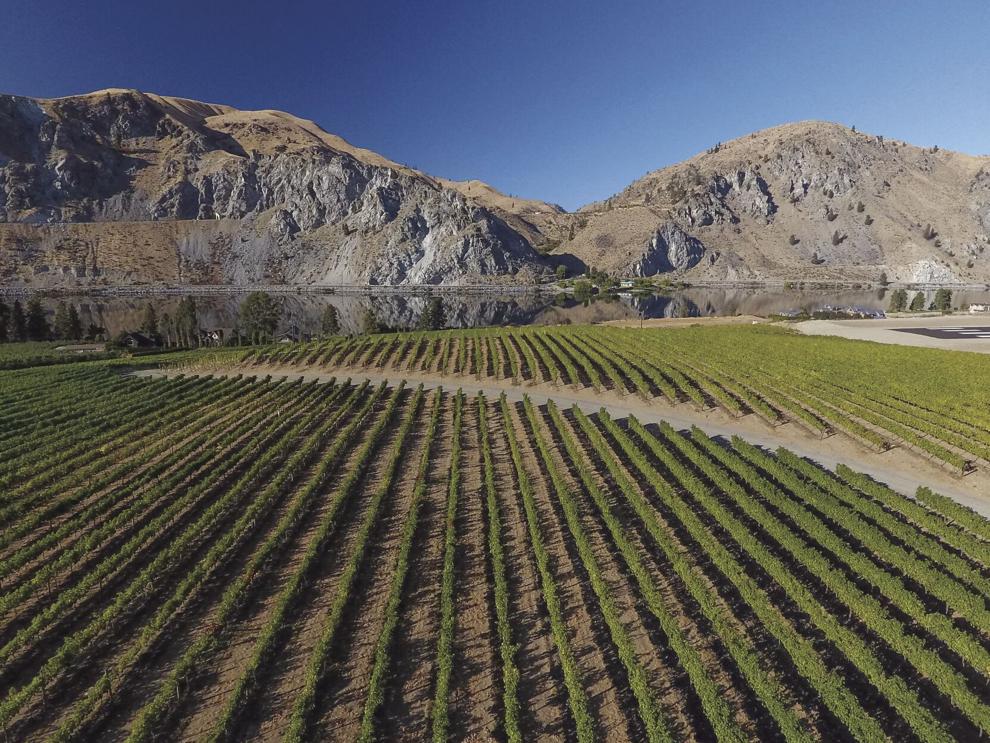 Articles, media, and economic analysts in spades have declared that Washington wine has been "on the rise" for decades.
But with 60,000 vineyard acres planted, 1,067 winery licenses active, 17 million cases sold, and more than $8 billion in total in-state financial impact, it's not unreasonable to consider it risen. When looking ahead to future industry growth, experts are forecasting new AVAs (American Viticultural Areas), a focus on sustainability, and recognition of the diverse voices contributing to the industry. And, of course, more incredible wine.
The Start of a Special Relationship
Before we get into the shiny new stuff, here's a quick intro to — or, for some people, a refresher on — Washington's relationship to wine production.
In 1825, the first wine grapes were planted at Fort Vancouver by the Hudson's Bay Co. Over the next 150 years, vineyards were planted in Walla Walla Valley, Sunnyside, Snipes Mountain, and Yakima Valley, including four out of five of the state's current most popular varietals: Cabernet Sauvignon (1941), Riesling (1961), Chardonnay (1964), and Merlot (1965).
In the 1970s, Washington's rising wine sun broke free of the horizon with the birth of some of the state's most prestigious vineyards, including Sagemoor, Celilo, Champoux, and Red Willow Vineyards. Ste. Michelle Vineyards' (now Chateau Ste. Michelle) 1972 Riesling took first place in the Los Angeles Times' blind-tasting awards. Leonetti Cellars also bottled its 1978 Cabernet Sauvignon, which went on to win a best wine in the country award, according to Wine State Wine & Spirits Buying Guide (1983).
In 1983, Washington's wine industry was further legitimized by its first federally approved AVA. Yakima Valley AVA was quickly followed by Walla Walla Valley and Columbia Valley AVAs the next year. By 1984, Washington state became, and continues to be, the second-largest producer of premium wine in the United States.
But even though the industry made huge strides in growing practices and won critical acclaim in its early years, there were only 19 bonded wineries in 1981. In the next 20 years, though, that number increased fivefold, and, by 2001, the state bonded its 100th winery.
Fast forward two more decades, and that increase has exploded tenfold to where it is today, with more than 1,000 bonded wineries active statewide. While the same five grapes still dominate 80 percent of all wine grape production*, experimentation continues, especially as the state's average temperature increases.
SeVein general manager Sadie Drury recently planted Assyrtiko — a white grape that loves heat — at Echoland's Taggart Vineyard, for instance.
"Having varietals that handle the climate and are still fun to drink" is essential to the evolution of the industry, Drury told 425.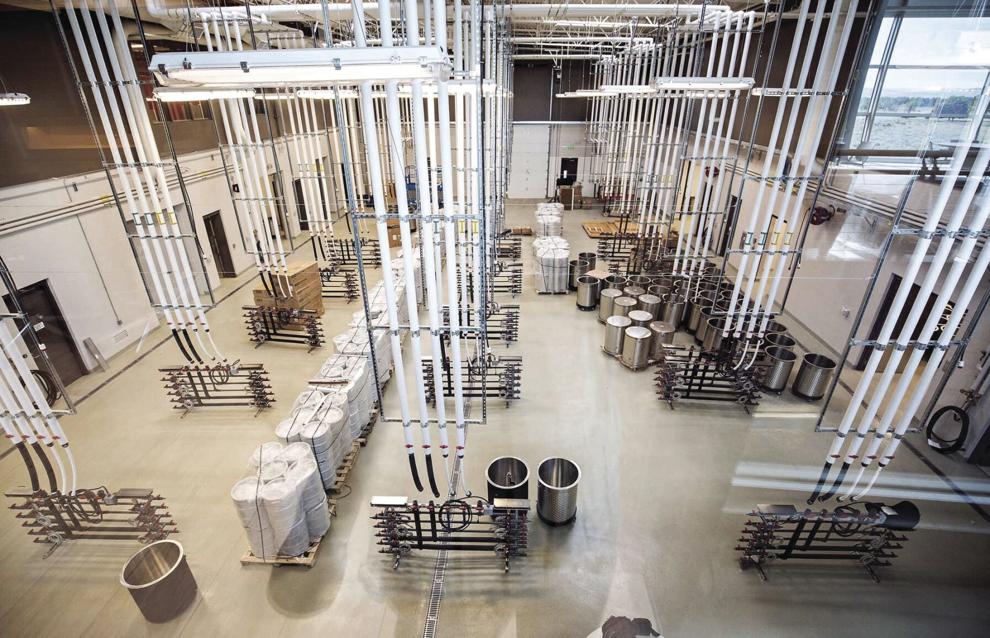 What is Washington State's Secret Sauce? 
While there is no perfect place to grow grapes, Drury and many others in the industry. (i.e., hundreds of growers, thousands of winemakers) think Eastern Washington is as close as it gets.
In addition to long hours of sunlight and warm days followed by cool nights, Eastern Washington's special sauce might be its lack of rainfall.
"Low rainfall allows us to precisely control how much water the vines receive through irrigation … the biggest factor in controlling quality," Drury said.
And the cold winters keep insect pests and diseases at bay — something that helps with sustainability.
"Our climate allows us more hang time, which means we get the phenolic ripeness that we want without accumulating over-the-top sugars," Cairdeas Winery winemaker Charlie Lybecker said. "I love that we can achieve something savory in our wines and not just focus on the fruit characteristics."
Patterson Cellars winemaker John Patterson credits consistent and reliable growing conditions for Washington's great fruit, too."Eight out of 10 years, the grapes are spot-on," he said. "We are handed this perfect palette of fruit, and all we have to do is not screw it up."
Patterson additionally cited the strong educational support network — including outstanding enology, viticulture, and agriculture departments at Washington State University, Walla Walla Community College, and South Seattle College — for industry advances.
Despite large out-of-state players investing in estates across Eastern Washington, most wineries continue to be small, family-owned affairs.
"All have very different points of view and areas of focus," Lybecker noted. "It highlights all of the different varieties and winemaking styles that we are capable of."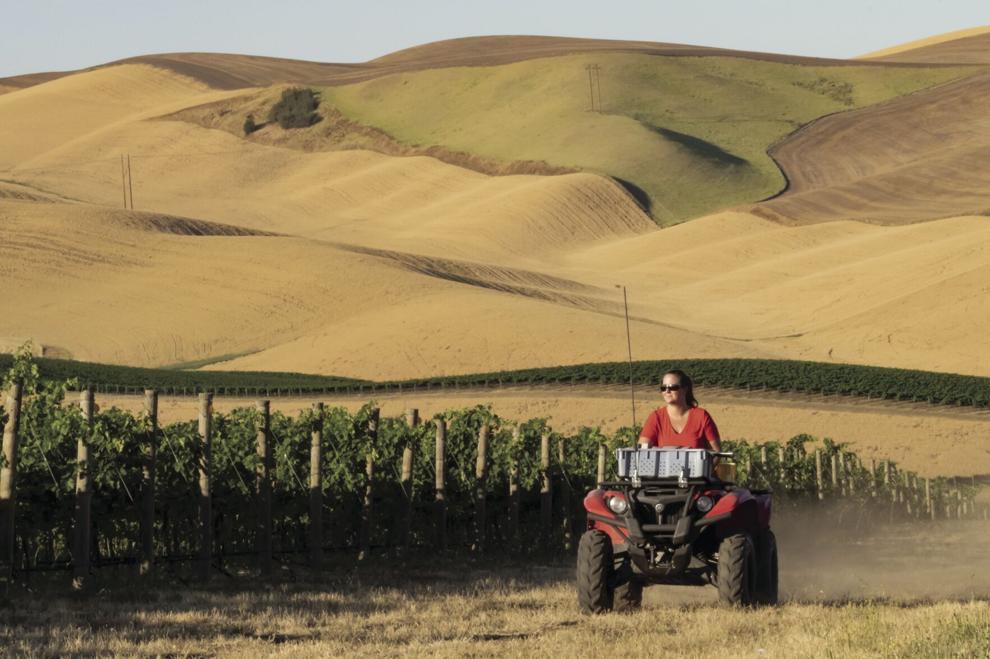 The Shiny and New
The first statewide certified sustainability program launched in May 2022. Sustainable WA is a 20-years-in-the-making collaboration between winegrowers, the state's Wine Commission, the Washington Wine Industry Foundation, and the Washington Wine Institute, offering sustainability certification for vineyards.
Wineries may use the Sustainable WA logo on wine labels when at least 75 percent of grapes are sourced from certified vineyards. The certification process requires adherence to 18 mandatory requirements, including everything from business practices and human resources to water, soil, and pest management. After initial certification, vineyards are audited every three years and must show continual improvement.
Washington's commitment to sustainability is joined by a campaign to spotlight growers. Winemakers have long been the rock stars of the industry, but as Brittany Komm, Precept's vineyard education director, said, "Without great grapes, there would be no great wine, plain and simple."
Breaking Ground is a bilingual program following 14 farmers throughout the harvest season from February to November. Each month, farmers submit their stories, alongside photos, for publication. Every story is presented in both English and Spanish in recognition of the many Spanish-speaking workers helping form the backbone of the farming community.
"The hope is collective — to change the way we talk and hear about wine by giving the mic to those who work around the clock to make Washington wine what it is today and tomorrow," said Bretty Rawson, digital programs manager for the Washington Wine Commission.
Three new AVAs were federally recognized in 2021, followed by the state's 20th AVA in 2022: Rocky Reach's 117 acres straddle the Columbia River between Chelan and Wenatchee.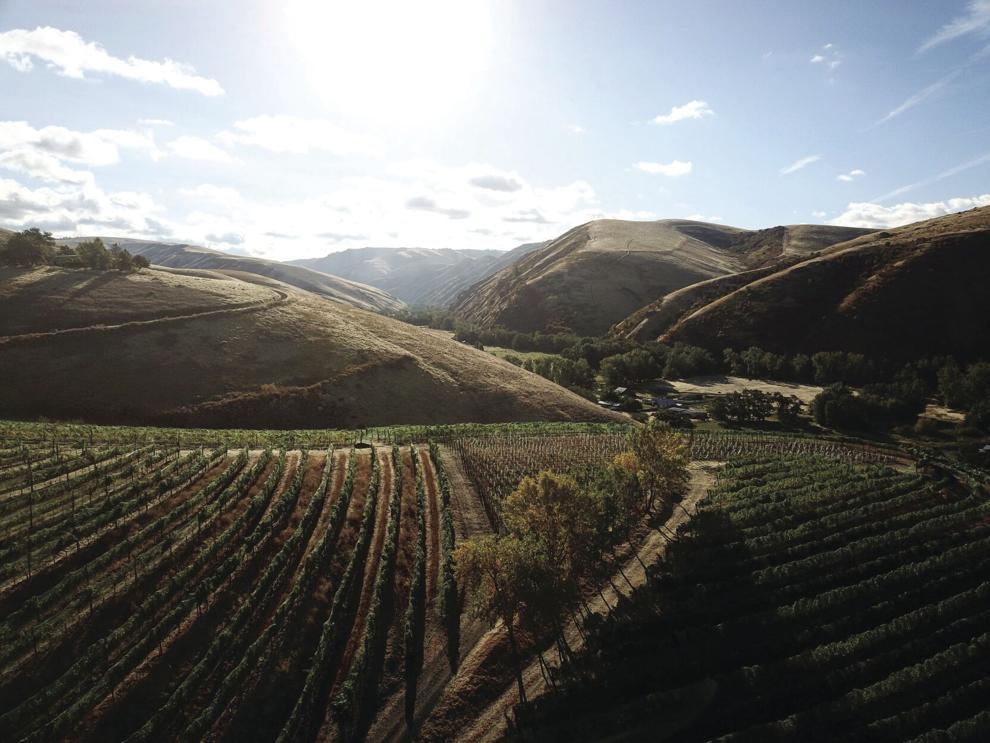 What's Next
"Washington is gaining recognition and momentum … I see our wines becoming increasingly recognizable in the marketplace both for outstanding quality and uniqueness," Drury said. Lee agrees that the level of quality has risen to a point where Washington wineries put out only great wines. But growth also hinges on more awareness. "For a lot of the world, Washington wine is like that amazing song that you have not been introduced to yet," Lee said. "Once it is played for you, it becomes an important part of your life."
What everyone agrees on, though, is that the sun is up. It might not quite be at its zenith, but it's definitely approaching.
---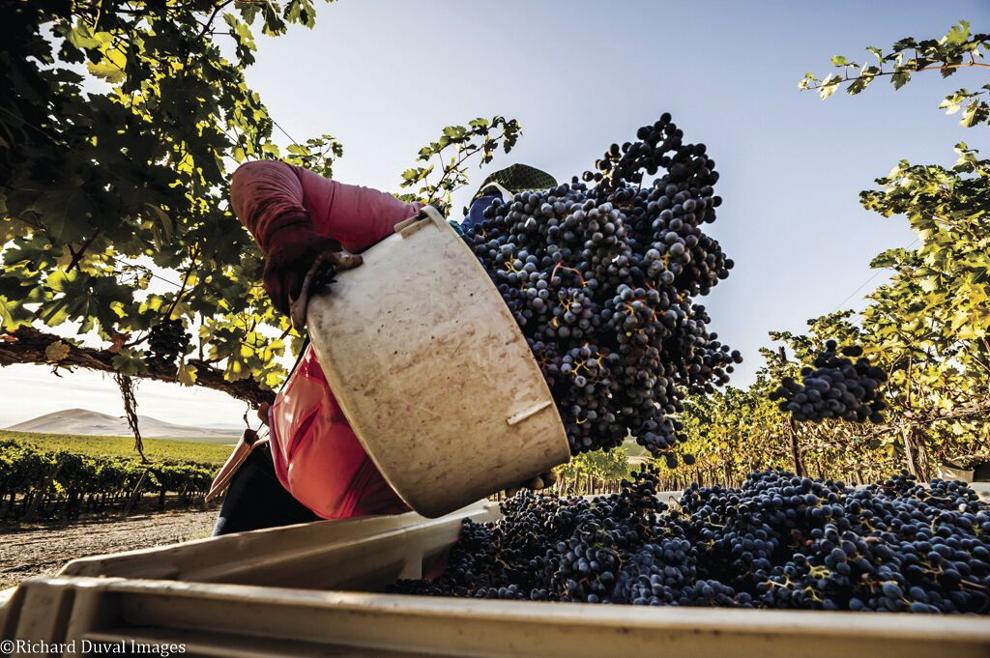 Top Five 
Top Five Touring Regions 
1. Woodinville
2. Walla Walla
3. Yakima Valley
4. Tri-Cities
5. Lake Chelan
Six Spots to Sip Washington Sparks
1. Patterson Cellars
2. Chateau Ste. Michelle
3. Treveri Cellars
4. Yellowhawk Cellars
5. Karma Vineyards
6. AniChe Cellars
Five AVAs You Can Taste from Woodinville
1. Red Mountain
2. Yakima Valley
3. Columbia Gorge
4. Horse Heaven Hills
5. Columbia Valley