There is a home on Lake Sammamish like no other. A place you might see from the lakeside and get a Miami vibe rather than lazy Northwest feel. It's whimsical and totally customized in every corner. It's all business in the front, but once you step inside, you'll see the back — and it's all party.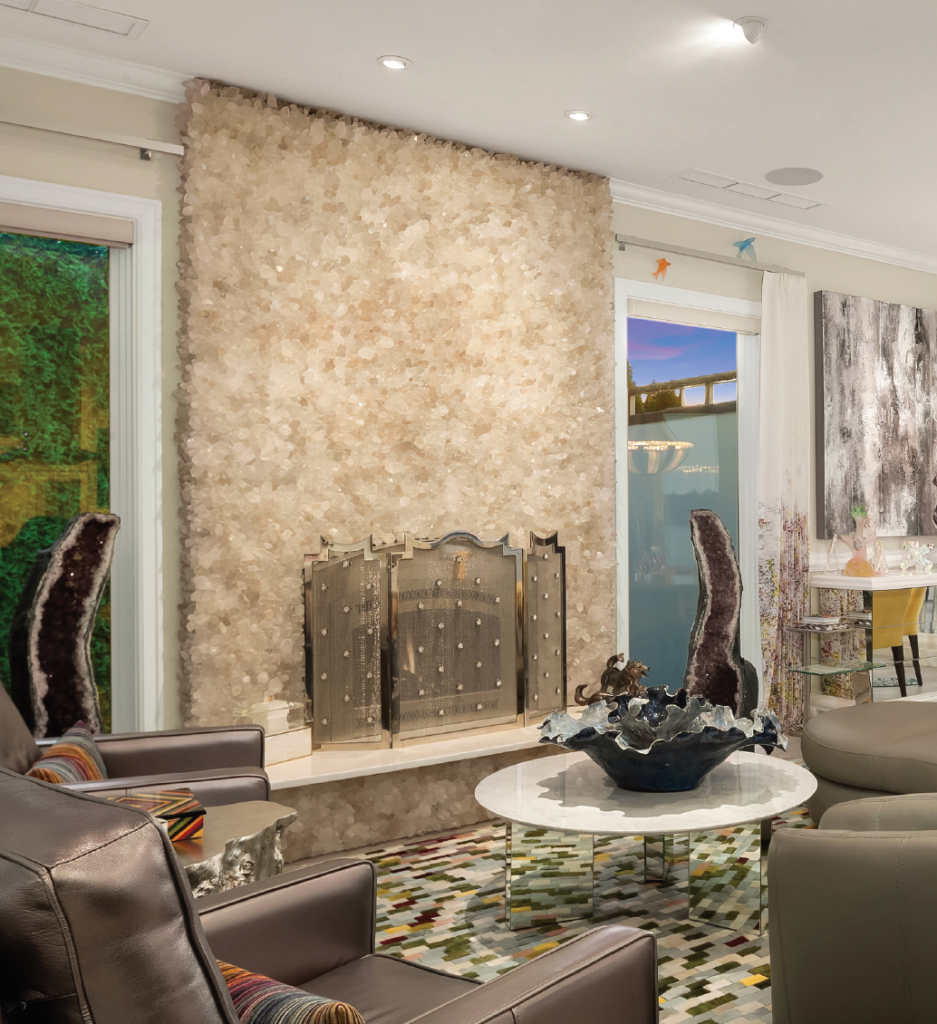 The home built by Dave Stark of Stark Construction in Kirkland was recently listed on the market for the homeowners by Barb Pexa & Associates. The real estate professional was so smitten by the property she had a music video with sexy masked models created to showcase every inch of the house to potential buyers in the most creative way. But please don't fall in love now: this multi-million stunner was under contract at press time.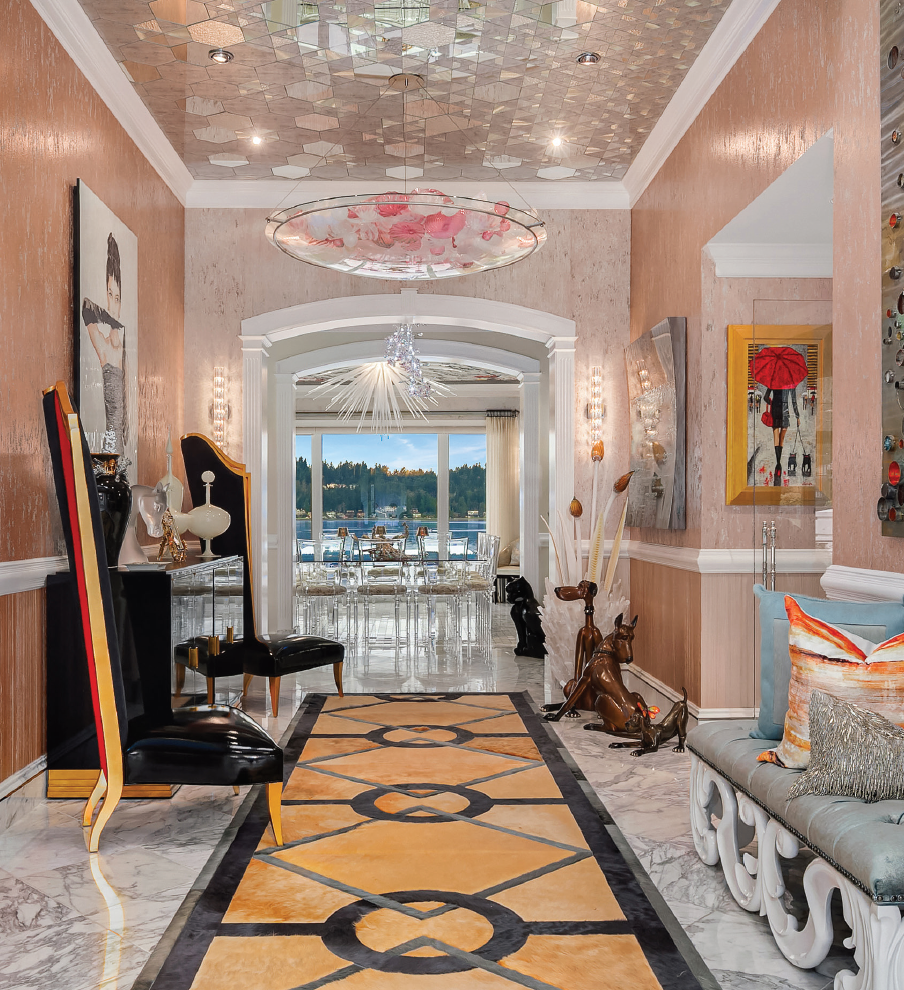 Still, it's so cool we had to share it in this Luxury Living special section of 425. Because if Barbie and her friends were looking for a new dream house, this might be it.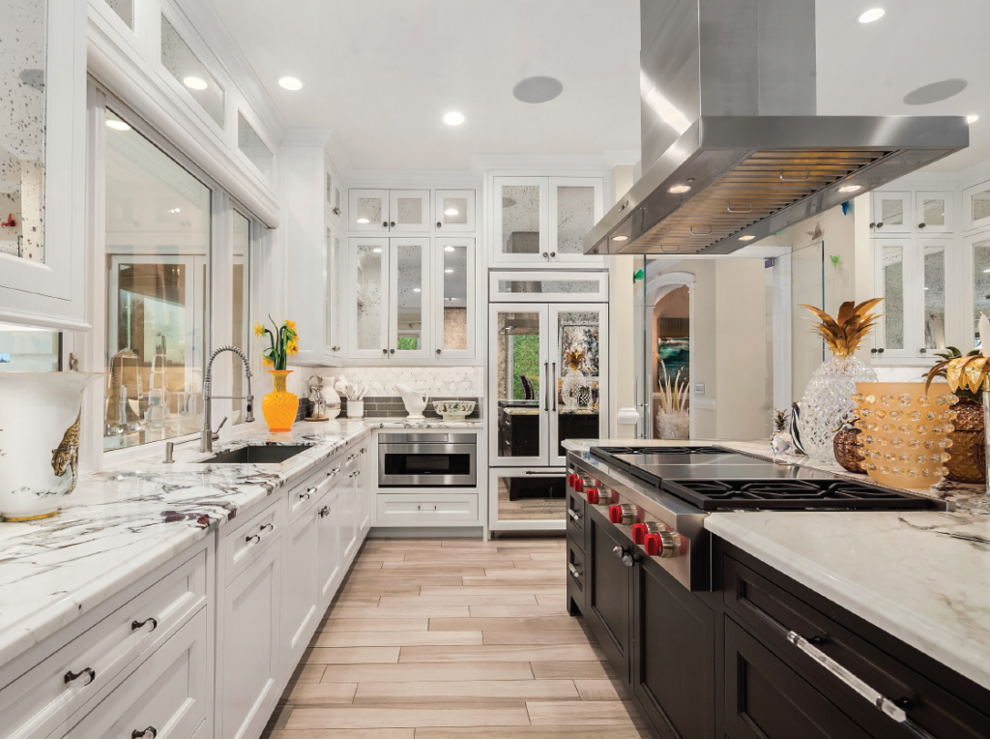 "I especially love the excitement of a unique home and presenting it to the market," Pexa said. She has been in real estate for 16 years and sells mostly on the Eastside and Seattle. "I studied art and cultural anthropology in college, then a short stint of design school … I feel so fortunate that now I get to combine all of those interests by running my own biz while having a hand in the design and staging our homes and then get to be creative with our marketing. I have my dream job!"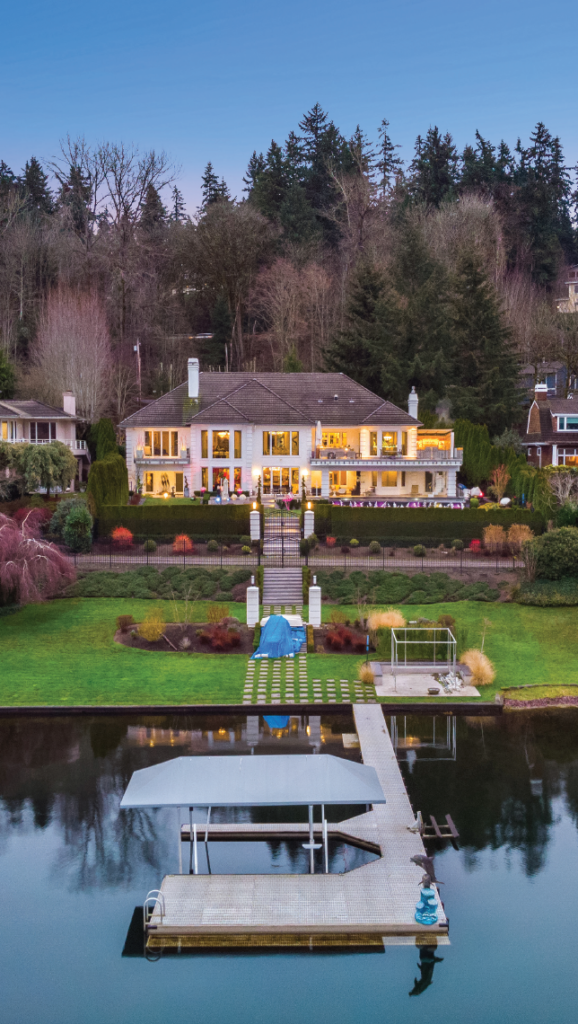 This sparkly home (there are lots of chandeliers, shiny tiles, and wall treatments) boasts 7,390 square feet and has four spacious bedrooms and 31/2 baths. Highlights are numerous and include a glowing pool, hot tub, and a dock on the lake with a boat lift and room for two jet skis.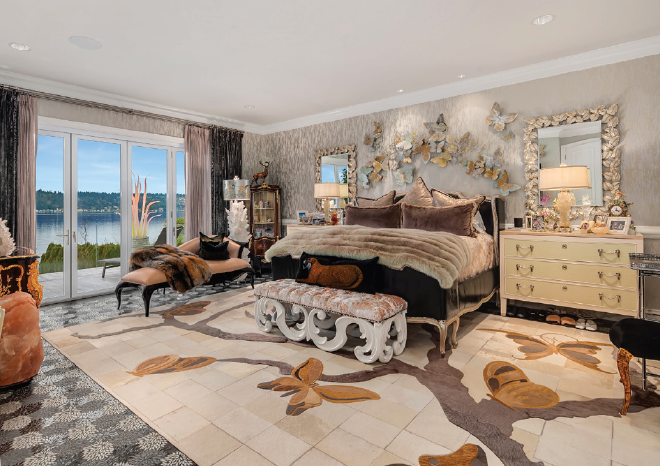 This home is made to entertain with a large kitchen inside with a huge center island, and an upper floor outdoor barbecue with a view, and lots of space to mingle by the pool. The home was originally built and designed for family that is in the hospitality business and they also love to collect art. Some standout features include a custom Seahawks pool table, a large fireplace surrounded entirely of quartz crystals, an onyx backlit barbecue, and a spiral staircase.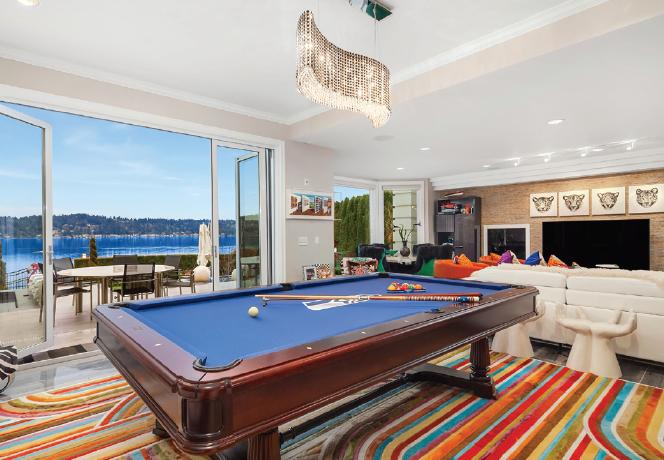 Of course, a home like this needed a little something "extra" while marketing it — because it's extra in every way. "I believe strongly that we are in the people business, not just the house business. I love having strong systems for our listings and I love executing exceptional marketing, like on this listing video we did," Pexa said.