Although many of us might immediately turn to a trowel when in need of a small gardening tool, there are plenty of additional gardening staples that are just as, if not more, effective. Check out some suggestions below.
Must-Have Digging Tools 
• Wilcox trowels are solid stainless steel and feature a "V" shape. Trowels are not meant to be used like crowbars, which is why many of them snap off and break. But Wilcox trowels will stand the test of time. They are tough to break and made in America.
• Hori Hori Japanese knives continue to be one of the Eastside gardener's favorite digging tools for planting and transplanting. The original Hori Hori is serrated on one side to help cut through roots.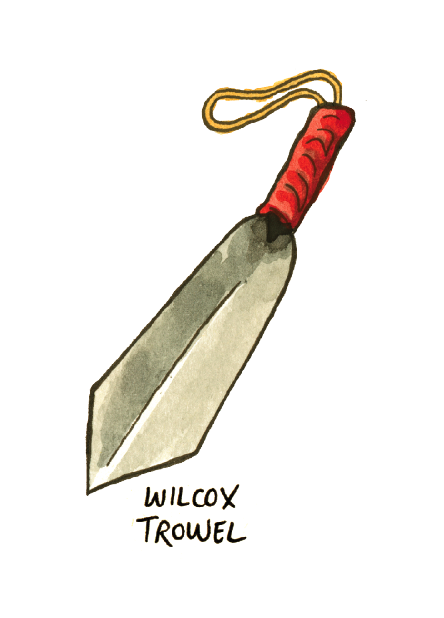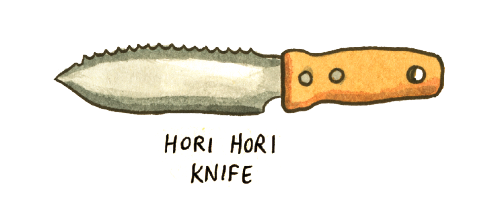 • Break up the heavy soil with one of the Japanese Bachi Gata hoes. The Kusakichi brand is hefty and well balanced.
• British-designed Burgon and Ball's Fern and Rockery trowel is one of the more beautiful digging tools. It is made for narrow work in and around rock gardens and ferneries.
Easy Weeding
A little tool called the Wonder Weeder takes care of tiny pieces of grass and baby weeds that pop up in small places such as cracks in brickwork, pavers, rock gardens, and succulent gardens. The original comes from New Zealand. But there are similar Speedweeders on Amazon that might be less expensive and easier to get.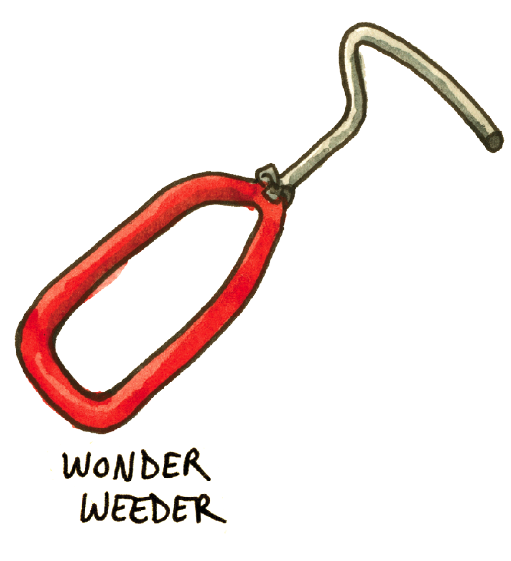 The Japanese Nejiri Gama Hoe scrapes the top of the soil to get rid of shallow rooted weeds such as chickweed and shot weed and keeps deeper weed seeds from coming to the top to germinate. Go back to the Hori Hori knife for tap roots if you need it.
'Stand Up' Garden Tools 
The Hula Hoe is a go-to type of hoe for many vegetable gardeners. It is narrow enough to fit between plants, scrapes the surface, and doesn't mound the soil when you pull it through. Many professional gardeners swear by the Hula Hoe.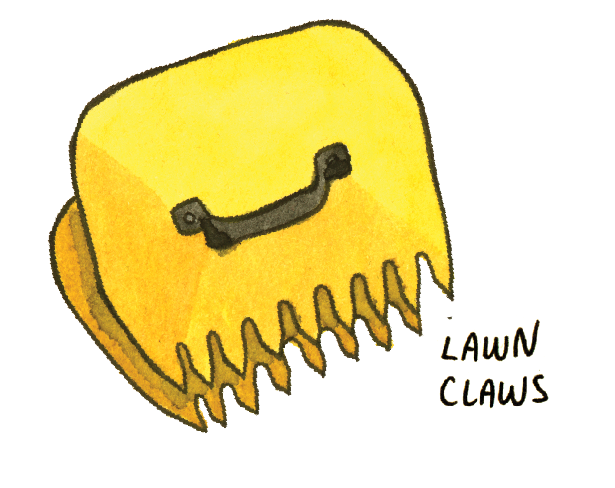 Everyone needs a good rake for cleanup, both a fan type for light raking and a heavy tined rake for branches and pulling out blackberries. Lawn claws and a big tarp make cleanup even easier. The only other long-handled garden tool necessity is a shovel. Invest in a good one so you don't have to buy another one again. The British-made Spear and Jackson shovels are professional grade and are an investment that likely will pay off in the long run.
Felco, Felco, Felco
It isn't unusual to find a gardener who has used his "Felcos" for 40 years. Much of the time, gardeners won't say "pruners," they'll just say, "my Felcos." That usually means the original Felco No. 2 pruners. They come in all different sizes, but the "2s" are fine for everyone except left-handers. Felco makes those, too. All Felco pruners can be sharpened, and every part is replaceable. They are a Swiss marvel.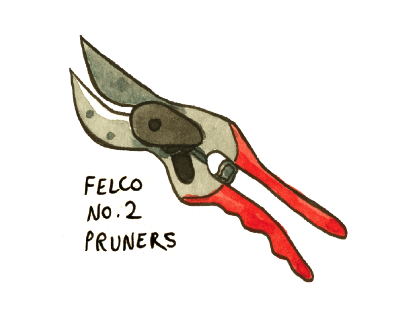 Felco loppers are the strongest loppers for branches too large for the pruners and come in different lengths.
Felco Arborist No. 600 folding saws go the extra mile for small trees and large branches. The blade is replaceable.
TLC for Tools
Now is a good time to go through tools and spiff them up for the next time you are inspired to get into the garden. Tools without moving parts? Clean off any dirt, wash with soapy water, and dry. Tools with edges, like shovels and hoes? Sharpen with a 10-inch file, and spray WD-40 onto anything that needs it.