Clients who are full of energy and enthusiasm, and who want to infuse their life experiences into their home projects, are the kind the folks at Meydenbauer Group of Redmond especially love working with.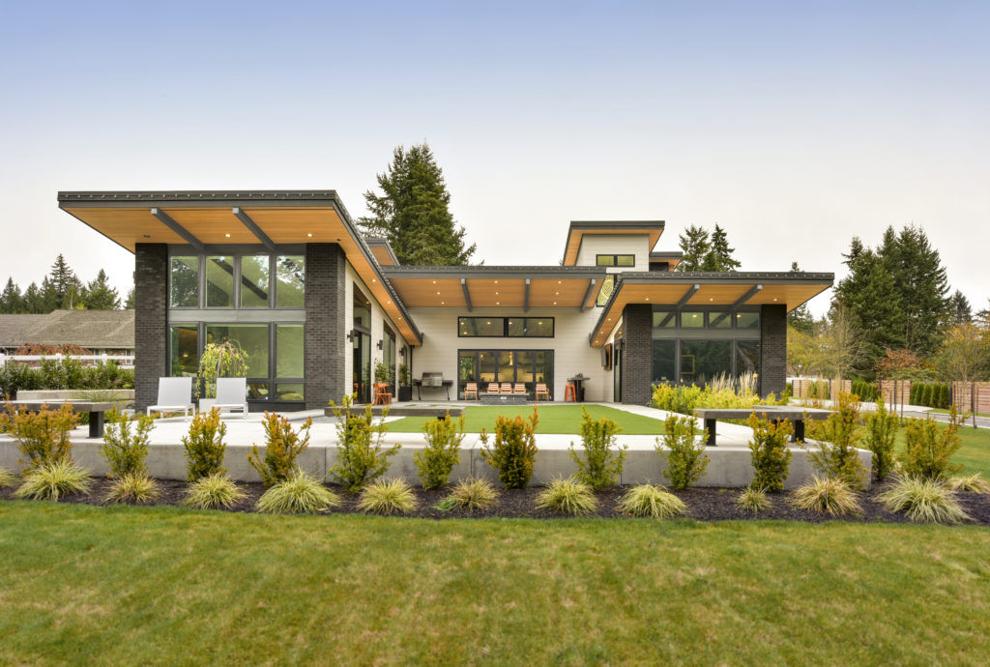 Jeremy Weinstein, vice president at Meydenbauer Group, found the synergy he thrives on when he and Ian Bernard began dreaming up Bernard's new home for himself and his two daughters in Woodinville.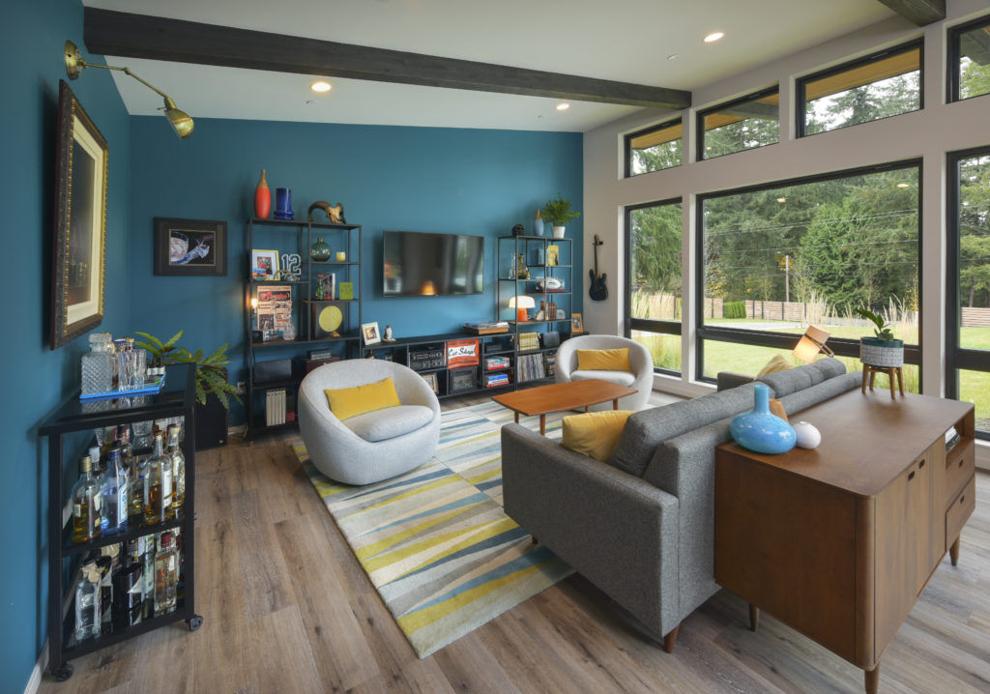 Bernard is one of the principals at Veristone Capital, a private lending fund. He had a vision for this custom home in the back of his mind for years. He was excited to turn it into reality. The 4,000+-square-foot, four-bedroom, four-and-a-half-bath home spans two levels and is midcentury modern on a 1-acre lot. It is designed for a young family and includes an eating nook, playroom near the girls' rooms, a mudroom with lockers to keep things tidy, and a swanky den made for relaxing with a dark, moody vibe, Malaina Weinstein, interior designer at Meydenbauer Group, explained.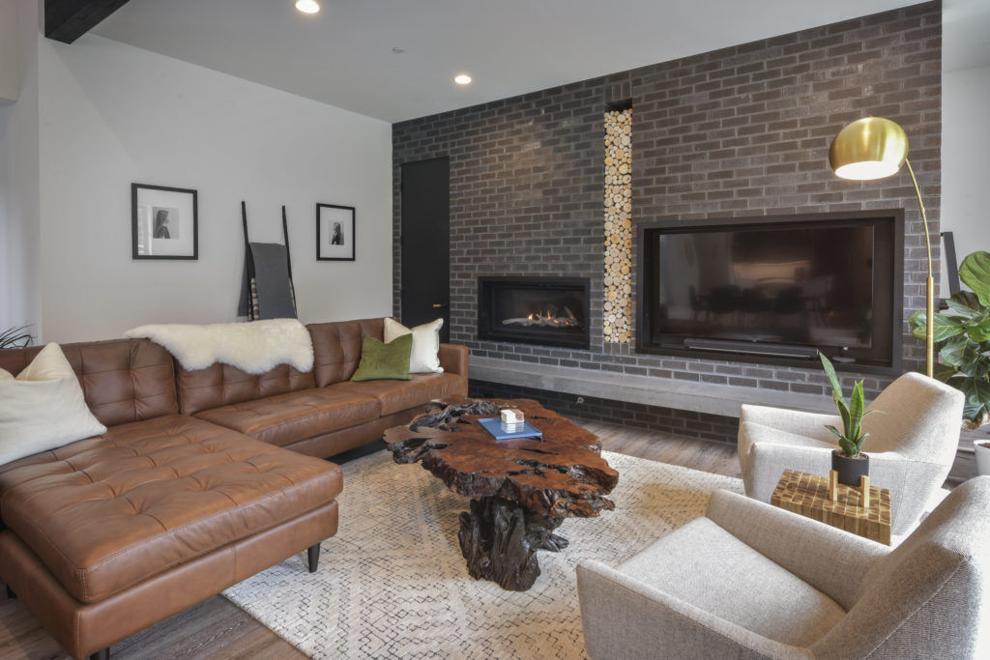 Other features include a guest suite, hot tub, and whimsical touches like brightly colored cabinets and fun wallpaper. The entire process took about three years, and while many people say building a home (or heck, remodeling a kitchen) is one of the most stressful things they have done, Bernard would dive in again without hesitation. It took about a year to find the land, six months to design the home with the architect, and the rest of the time to build and design.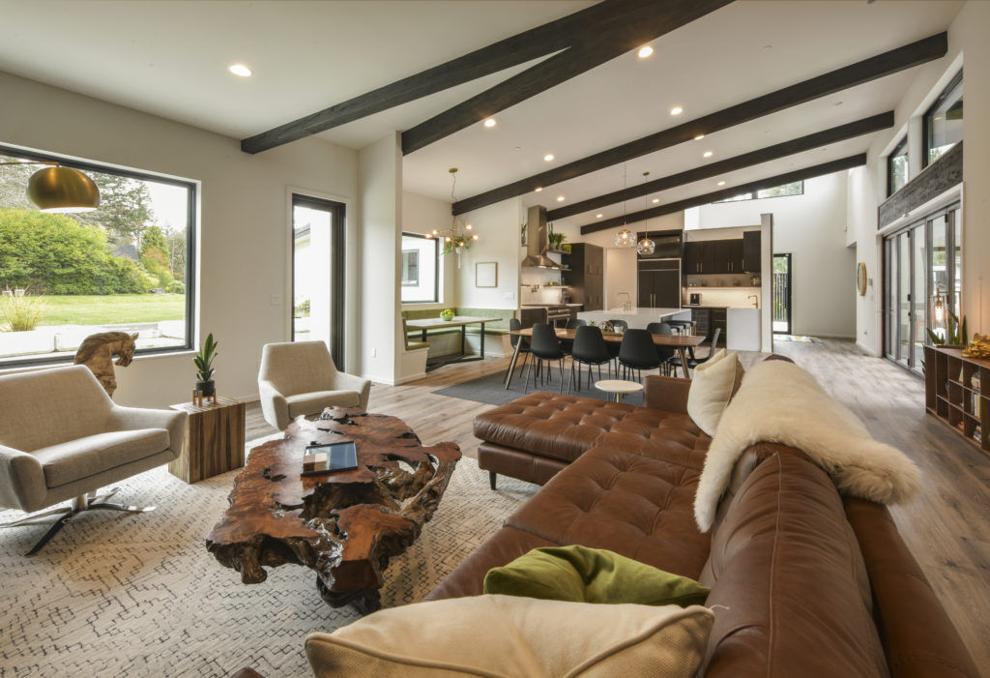 "Every part of the design and architecture was a collaboration, and it turned out exactly how I envisioned it many years ago," Bernard said. "One fun part of the project is that my young daughters had a lot of leeway on how their 'wing' was designed, all the way from the flow of the space, to the materials, colors, and surfaces used."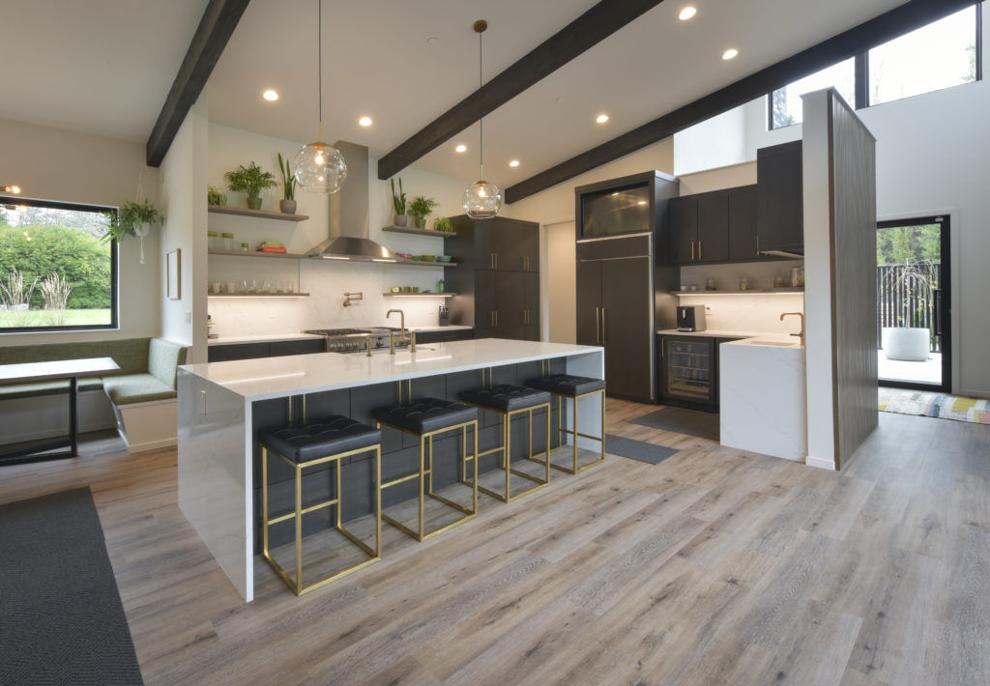 Everything about this home fits this happy trio and will grow with the family for many years to come.
"This custom home on an acre property is a great example of modern living in an equestrian, rural, and small-town atmosphere," John Hansen, owner of Meydenbauer Group, added.
The Details
Building + Design: Jeremy Weinstein, Meydenbauer Group, Redmond, meydenbauergroup.com
Architect: David "Reed" Cahill, Pacific HomeWorks, Mercer Island
Masonry + Brick: Matt Johnson, Mutual Materials, Bellevue, mutualmaterials.com