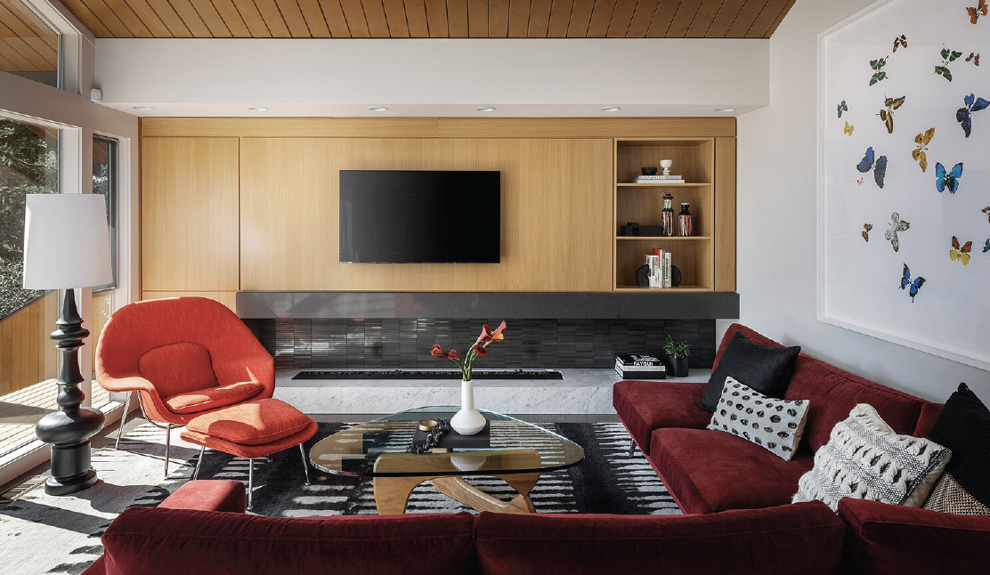 Shape, form, and texture.
Those are the three elements designer Michelle Dirkse, of Michelle Dirkse Interior Design, was tasked with emphasizing when decking out this Seattle home.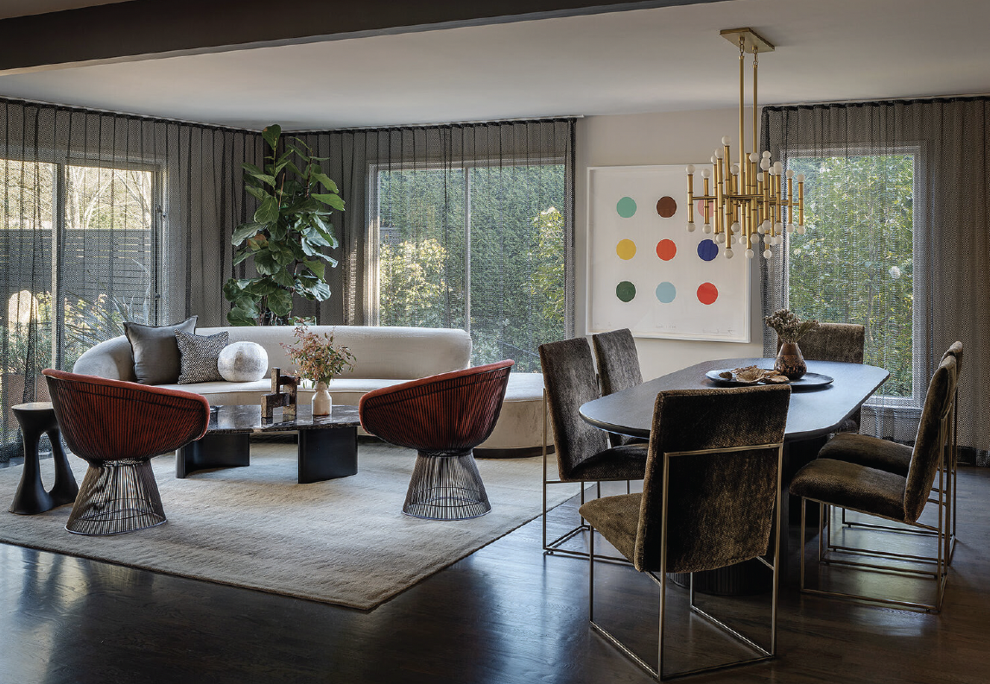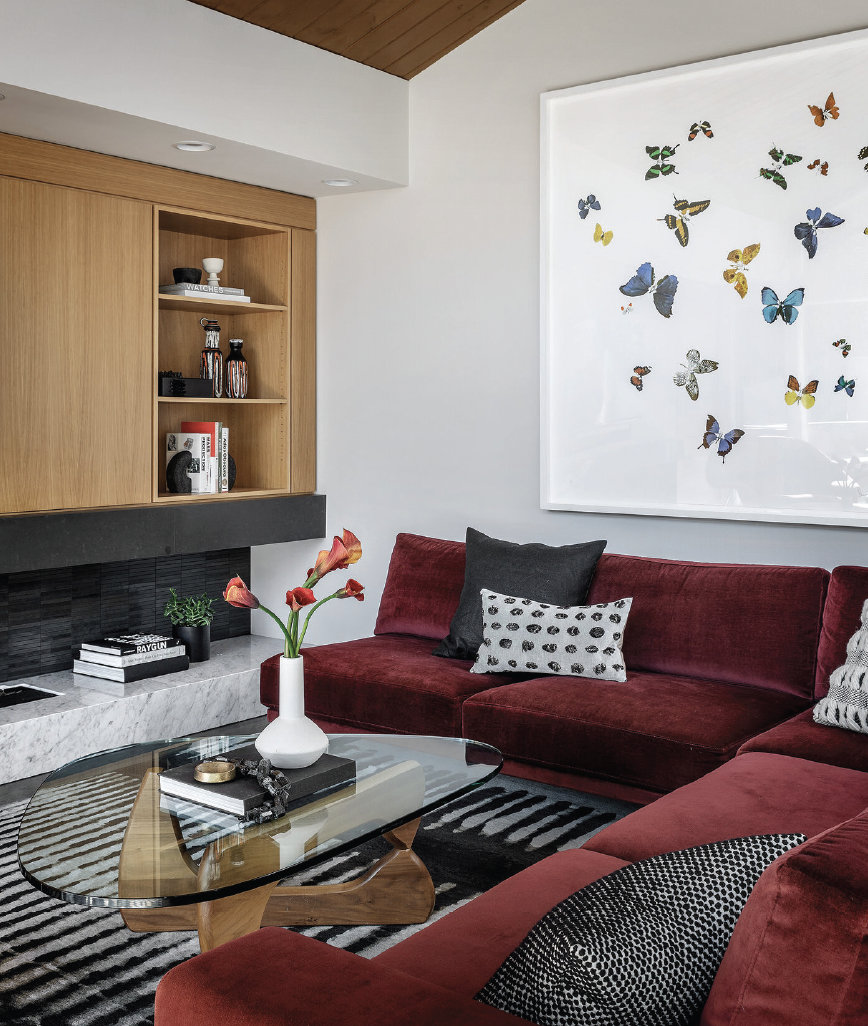 Dirkse was responsible for designing the living and family rooms, dining area, powder room, and primary bedroom. Immediately catching the eye when touring these spaces is Dirkse's inspired use of curvaceous furniture, statement wallpaper, and luxe drapery.
Degrees in psychology and interior design give Dirkse a unique eye for design. Perhaps the former especially helps her connect with clients on a deeper level to really narrow down what they want.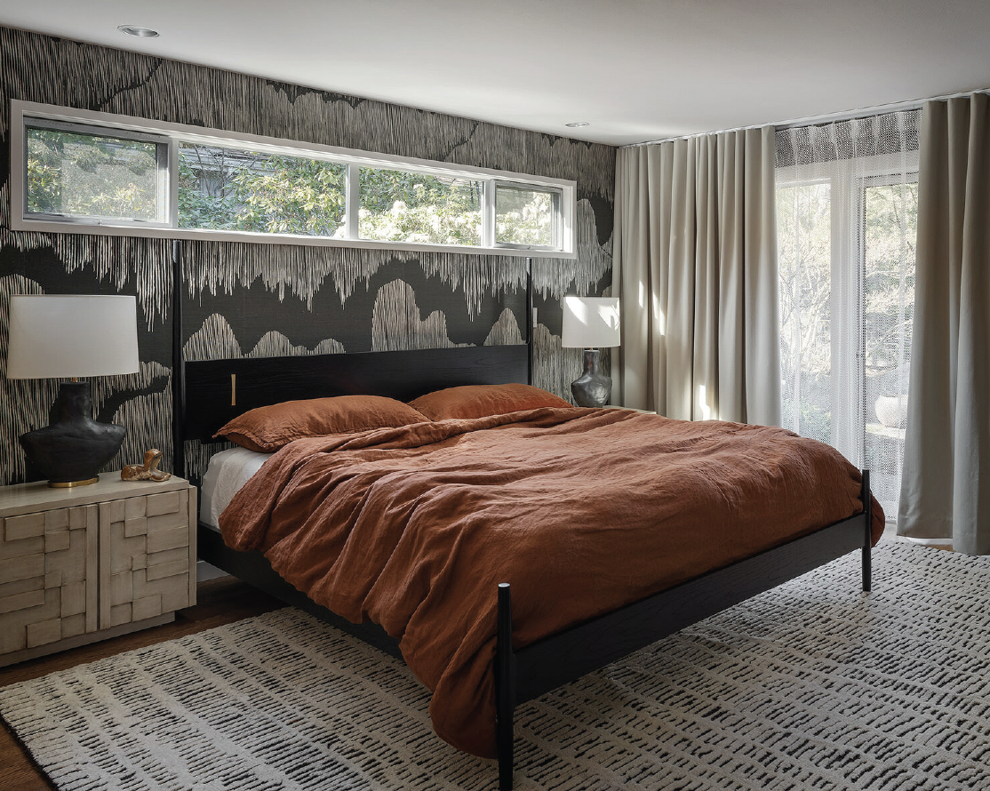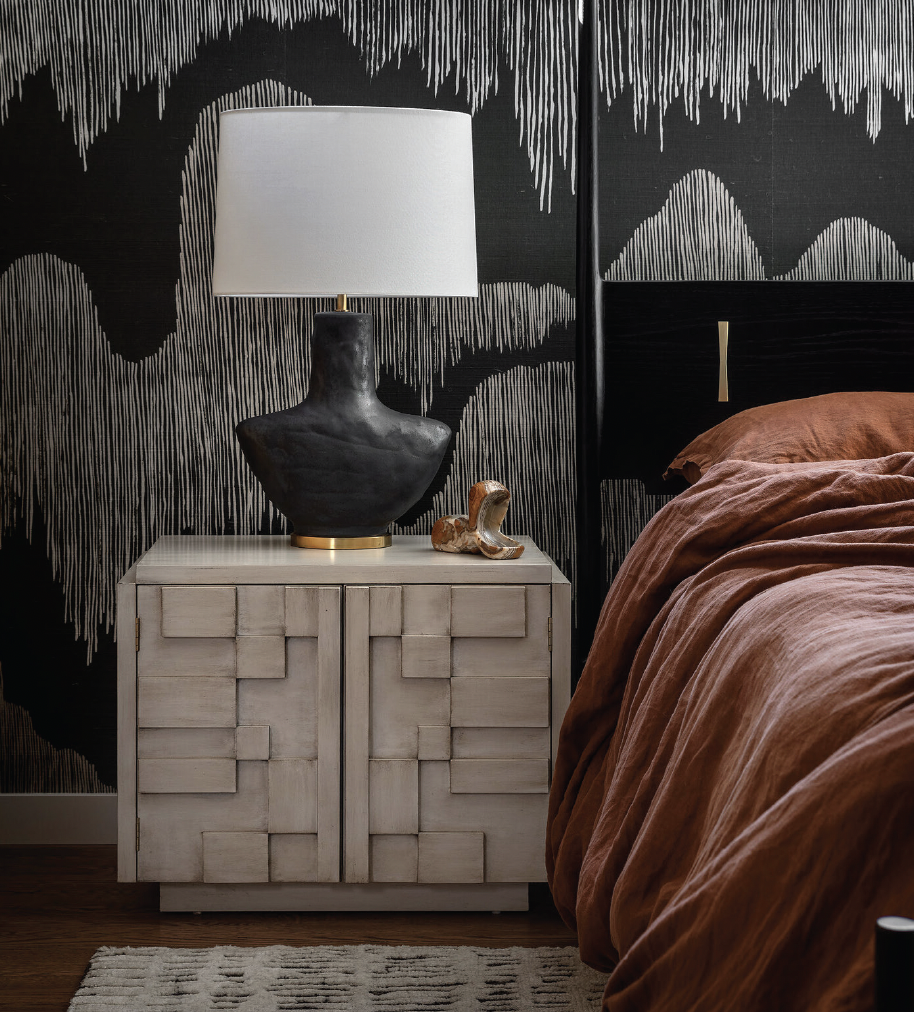 Dirkse says she got bitten by the design bug after she purchased her first condo and remodeled it in 2004. The experience was integral in inspiring her to shift out of the social work she was building a career in and into design, which became official when she launched Michelle Dirkse Interior Design in 2013.
Since then, Dirkse and her team have had their work featured on TV and in magazines nationwide. The award-winning designer has several clients on the Eastside and 
beyond. She now works on everything from residential remodels and new builds to commercial projects. She also has the Michelle Dirkse Collection, consisting of specially curated fabrics, wallpapers, custom rugs, and more.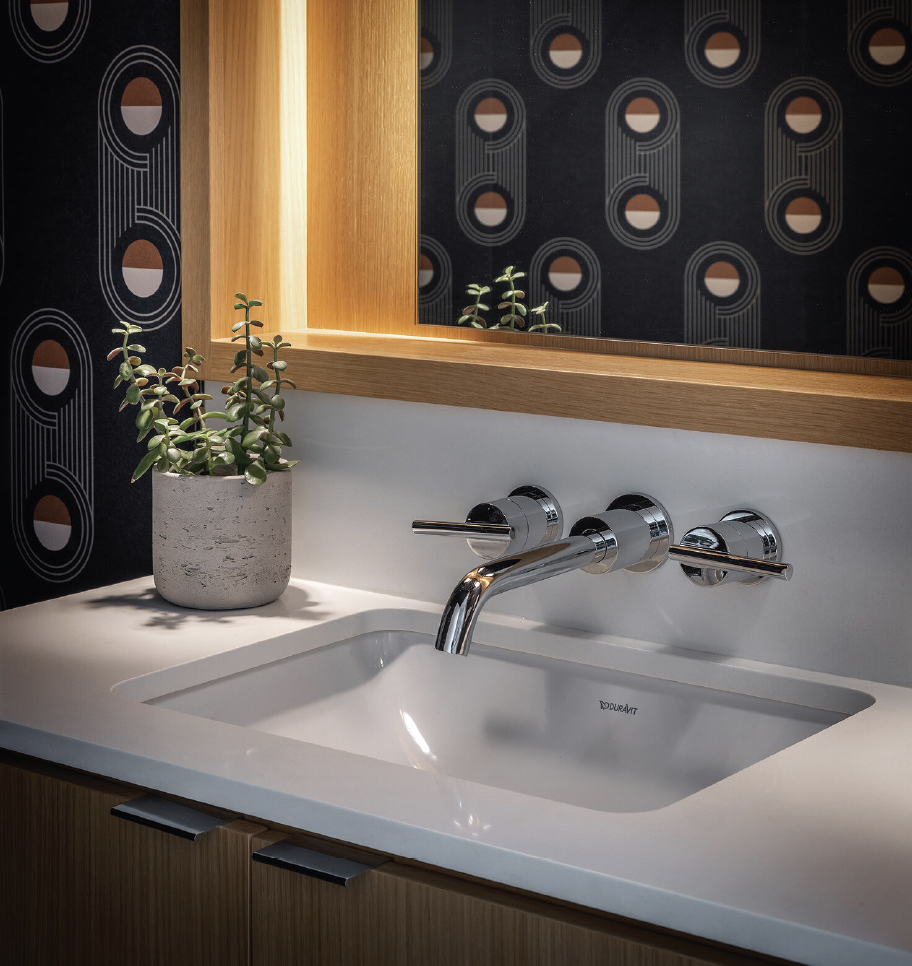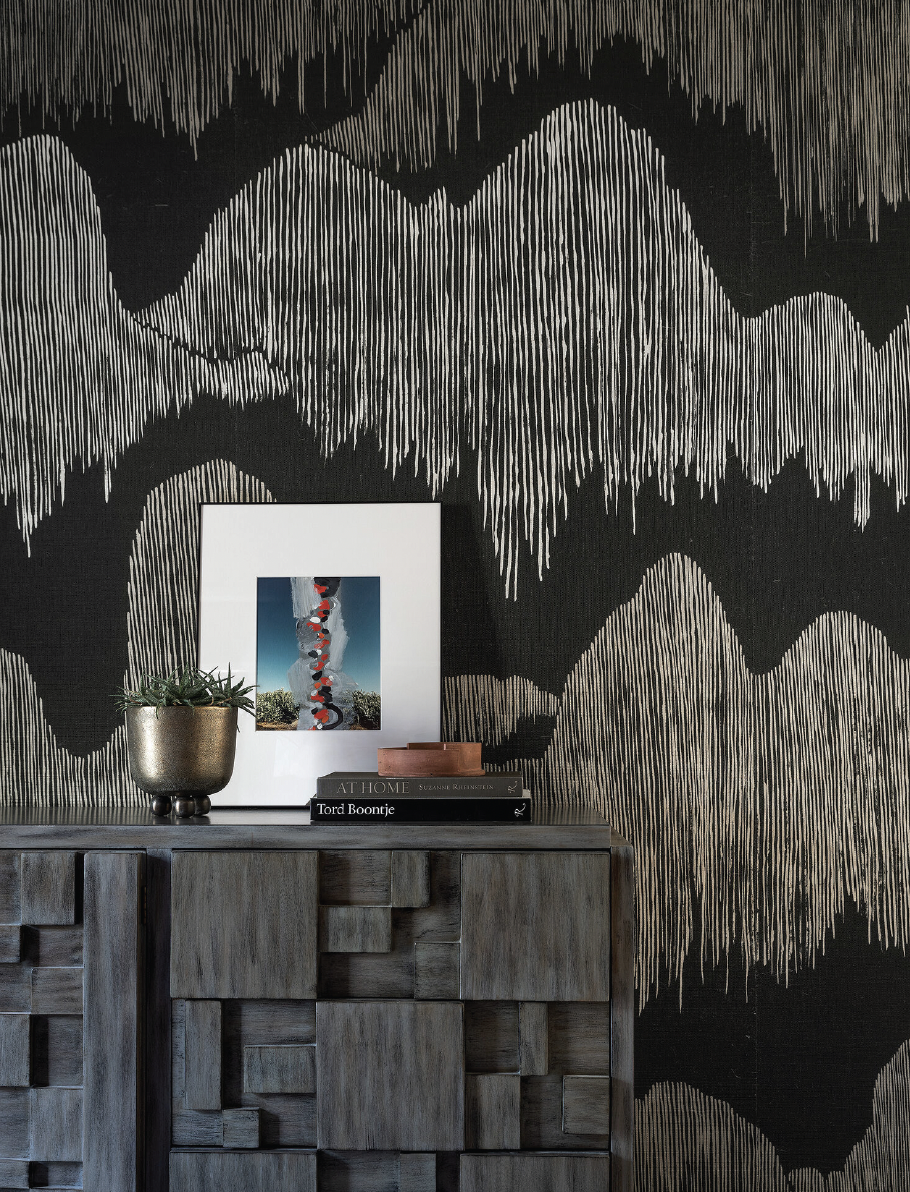 In recent years, Dirkse's bio adds, she's worked with local artists to transform their artwork into patterns for her in-house collection of fabric, wallpaper, home accessories, decor items, and more.
Dirkse's personal taste runs the gamut from the subdued to the bold, the traditional to the modern, and the minimalist to the maximalist, her bio noted.
Resources
Jennifer West: Living room sofa, living room coffee tables, family room sofa, family room sofa fabric
Kravet: Bedroom wallpaper
Kelly Forslund: Dining chair favor, solid drapery fabric, living room chair fabric
Trammell-Gagné: drapery sheer fabric
Sutherland: Living room sofa fabric
All showrooms are located at Seattle Design Center.