In normal times, you've probably seen or heard Scott Carty on TV or the radio reviewing the latest movies and interviewing the hottest celebrities. But these are not normal times. COVID might have made his former day job tough, but it sparked an idea for a new business: bAckspace, a custom shed company located in Ballard.
"I've always loved remodeling and construction. It's in my blood. My dad was a superintendent for many of Sellen Construction's high-rise projects, including Skyline Tower in Bellevue," Carty said. "I decided to go 'from suits to boots' and start building solutions for people. Everyone I mentioned the idea of bAckspace sheds to loved it." We caught up with Carty to find out more about his custom sheds.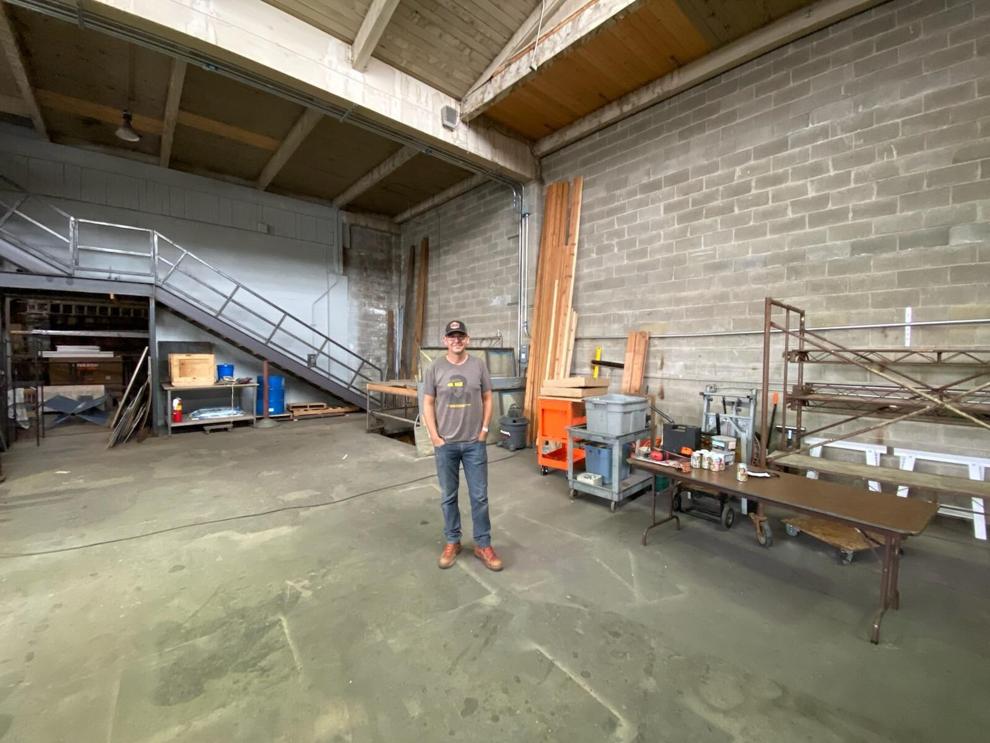 Can you tell us more about how COVID has affected people and why they are looking toward sheds?
We are all using our homes in ways we never intended. Your space has gone from just being home to being office, gym, school, and home. Adjusting to that change was — at first — something we could handle for a bit. But as it continues and we're indoors for the long haul, having three laptops on the dining room table and no place where you can focus, let alone think, just isn't sustainable. So, we're creating solutions for professionals and families. The idea of remodeling inside your home isn't (always) practical because you're already crammed, and you have nowhere to go. The expense of adding on to your home is sky high. But with a shed, we can do a custom build for a fraction of the price, and you instantly add tremendous value to your property. Down the road, you could also relocate or sell the shed. It's the most flexible solution for dedicated space.
What makes your bAckspace better than sheds at, say, a box retailer?
Customization, quality materials, and construction. We build our sheds the same way we would build a house, using premium framing lumber, custom siding, and quality doors and windows. We also use durable, low-maintenance metal roofing. And if you want your shed to match your home or look completely unique, we bring it all to life. One client has ordered a LEGO Lodge, complete with a bright yellow door, where he can build LEGO creations he takes to competitions. Another client has ordered a shed where she'll complete her Master's in Fine Arts, and it will have a red roof to achieve her goal of making it look like Snoopy's dog house. Tell us about the process. I personally meet with each client to talk about what they need and want. Then we customize window and door selection and placement. My architect creates a rendering, I provide a bid, and we get to building.
What sizes do they range from to be considered a shed?
We can customize any sized space that meets your local regulations. Our standard sizes range from 6-by-8-foot to our largest, which is the 120-square-foot size allowable without a permit in Seattle. In Bellevue, a shed can be less than 200 square feet without needing a permit. We can even do a 4-by-4-foot phone booth style for just a quiet space to do Zoom calls.
What are some cool highlights people would be surprised to know they can have included in their sheds?
With proper permitting, you can run electricity to your shed for power, lighting, even heating and cooling. We can add a flip-up counter outdoors for a sunny stand-up laptop station, or to serve as a bar. How long does it usually take from start to finish? Once an order is placed, our goal is to place your shed within just a few weeks. We know there's urgency for our customers in these times. What are the price ranges of a shed? Pricing is dependent upon size and customization. Doors and windows are the biggest variable. A 10-by-12-foot currently starts around $27,000. An 8-by-10-foot starts around $15,000.