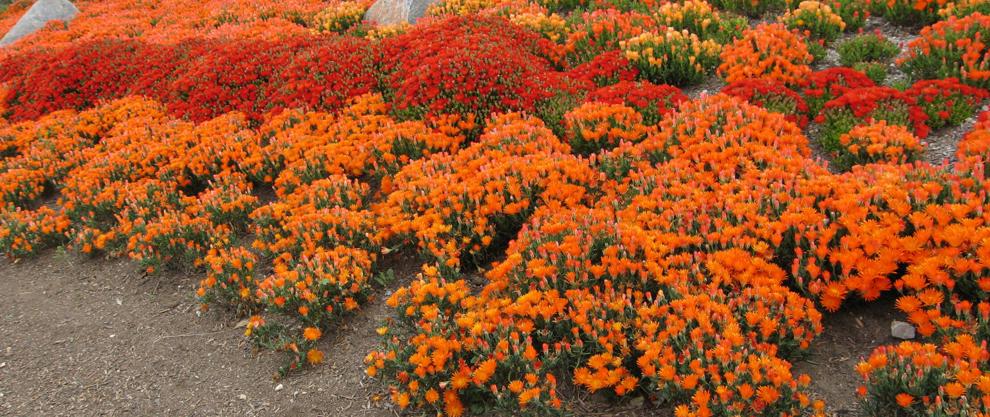 "If you don't like the weather, just wait five minutes." It's a tired Northwest joke, but every year it becomes more appropriate in the Eastside. And gardening in the Eastside seems like it's always changing, too.
You only have to visit your local nursery to see the evolution. Shady cool-weather, moisture-loving rhododendrons and impatiens share shelf space with warm-weather gardenias and sun-loving, drought-tolerant succulents and sedums.
I asked a local sedum grower to give me his "short" list of favorites, and he gave me about 40. There are hundreds to choose from. Orange Ice was on the top of his list. It's easy to find: it's a low-growing spreading ground cover with bubblelike green foliage that turns a brilliant orange. It is a drought- and heat-tolerant perennial great for the edge of a container or spilling over rocks.
Or check out Vera Jameson, a slightly taller medium sedum that is fast-growing, with blue to burgundy leaves that add drama as a border plant or in a container. As an added bonus, it has bright pink flowers that attract butterflies. It's easy to grow and easy to find. Once established, it needs very little water.
Autumn Charm is a large sedum with light green leaves and butter-colored edges. It grows in a tidy clump up to 18 inches tall and wide. It grows fast, and division is easy. The flowers are cream to pink in late summer and last a long time as a cut flower. The foliage looks fresh from spring through fall.
Various succulents also are available and can be used in landscapes, containers, and more. Sedums and all succulents are great choices for people who don't have a lot of time to fuss, because they thrive with a little sun, very little water, add texture and color, and are hardy.
---
Designing with Succulents
The second edition of Designing with Succulents by Debra Lee Baldwin is everything one would want in a garden book: lots of pictures to inspire, plenty of basic information that's easy to digest, and some new design ideas.
Baldwin's book checks all of those boxes, plus a few more. Some succulents even make good cut flowers and are gaining popularity in wedding bouquets.
The most helpful section for Eastside gardeners is the chapter about the top 50 waterwise companion plants to succulents. Here, gardeners are more likely to mix succulents within their landscapes and in containers, so it's nice to know which plants will thrive well together. Timber Press | $30