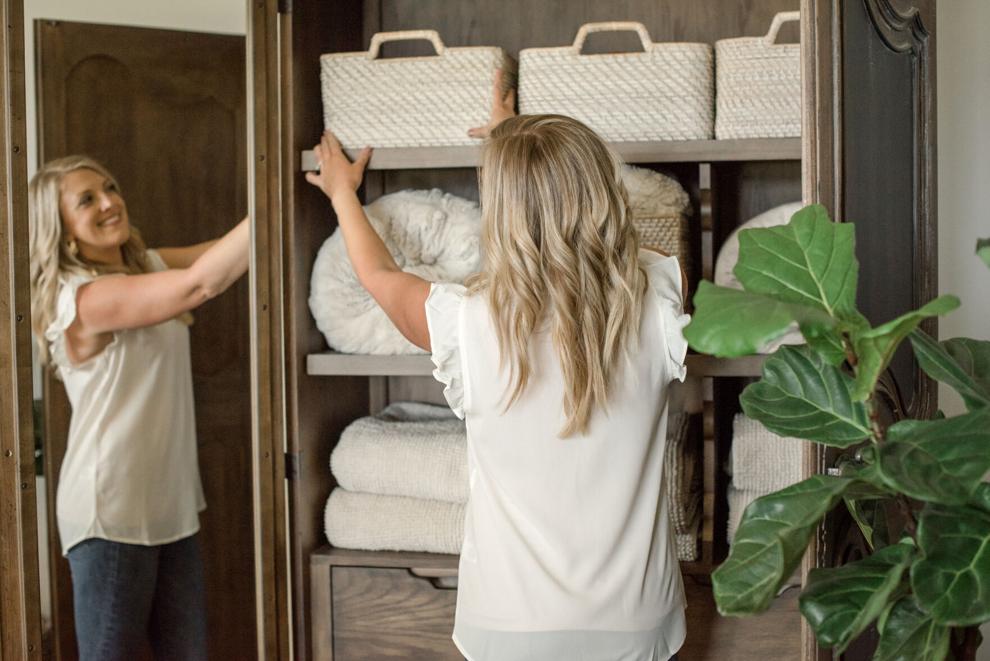 Now that spring has officially sprung, it's a great time to hit refresh on your home, clearing out the clutter in your junk drawer and starting over with a more organized space. We reached out to Jennifer Johnson, founder of The Orderly Space, to give us a few tips and tricks for how to approach spring cleaning in 2023.
The mom of two founded The Orderly Space, a professional organizing business, in 2017. She wanted to create efficient systems for busy families and individuals to minimize organization-related stress.
"Organization is far more than pretty baskets and perfectly placed items. When our homes are in order, our lives feel in order," Johnson told 425 recently, "You might notice that as your home becomes more cluttered and chaotic, you begin to feel the effects of stress and anxiety creep in. The feedback cycle of outer order and inner calm is essential to living our best lives."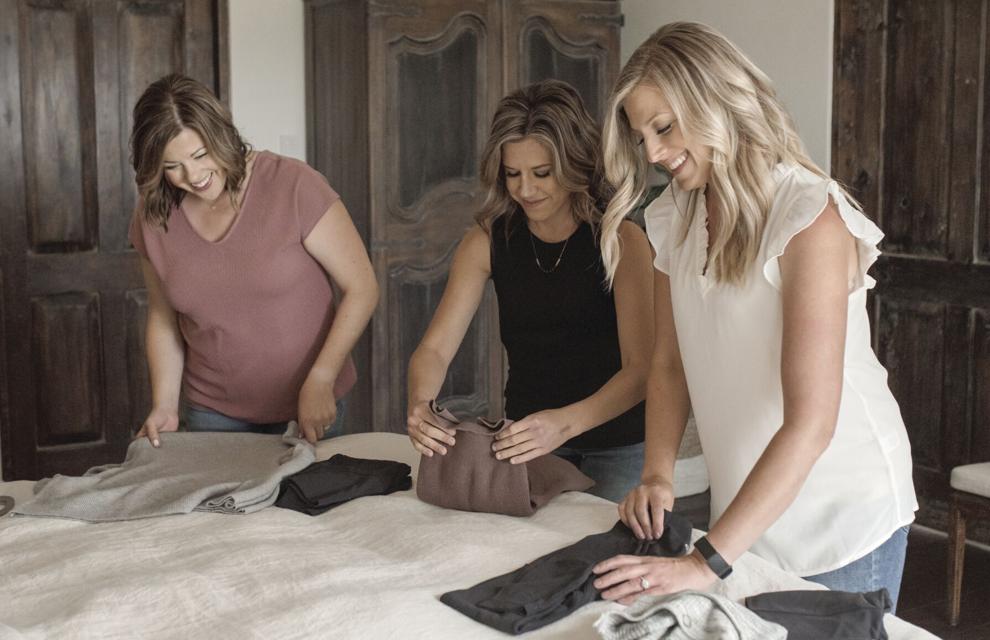 Based in Bellingham, Johnson and her team look to "create luxurious calm by simplifying your home and life." The team assists clients throughout the greater Pacific Northwest as they customize plans to transform their homes or offices into manageable spaces.
"We believe that there isn't a one-size-fits-all method to getting organized. What works for one family isn't going to work for the next family," Johnson said. "We approach each project with a customized plan of action to ensure that the systems we create are efficient, beautiful, and maintainable."
Johnson recommends starting small and working within your comfort zone. If you've been overwhelmed or unsuccessful in the past, she said to remember that you aren't alone.
"Keep trying, and don't be afraid to call in the pros if you need support, assistance, or just someone to do it all for you," Johnson advised. Here are more of Johnson's strategies.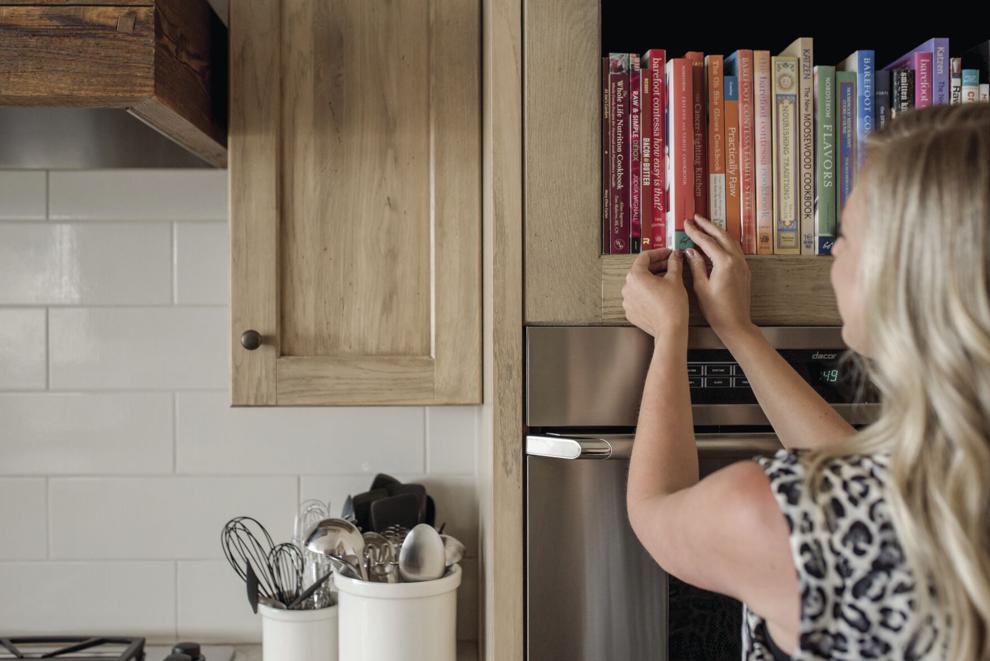 ---
Two Spaces, Step by Step

Closet
Our philosophy on clothing is that you should be able to close your eyes, reach for an item in your closet, and any single item you pull out is something you would be excited and confident about wearing. Dress for the person you are today, not the person you were in the past or the person you hope to be in the future.
Steps:
Take all clothing items out of your closet, dresser, and laundry baskets, and gather them together in one space.


One by one, go through each item and decide if whether you would feel excited to wear that item. If the answer is no, then it's time to donate it.


 As you begin to put things back into your closet, consider switching to all matching hangers. Th e visual clutter caused by having a variety of hangers can make a closet feel disorganized.  


Create a system for items to hang versus items to fold, and stick to it. We like to fold sweaters and jeans and line them up on a shelf using acrylic shelf dividers.


Most people tend to search for items in their closet by color; for this reason, we prefer to organize items primarily by color and then by sleeve length within each color.


 Use baskets to line the top of the closet with seasonal items, lesser-used accessories, or keepsakes.


Create a spot for future donations. Next time you try on an outfi t that doesn't feel exciting to wear, place it in the donate bin rather than hanging it back up.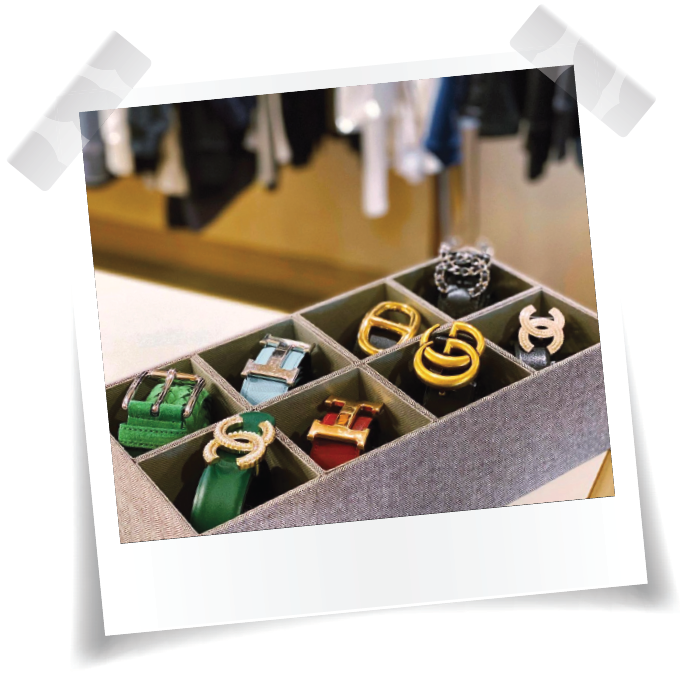 Garage
The garage is typically one of the most neglected spots in a home because it sees a lot of daily use and is an easy place to stash things you aren't sure what to do with. It can feel daunting to start a garage project, but the transformation is often one of the most rewarding, as all those delayed decisions finally get addressed.
Steps:
Just as with a closet, the key to a successful garage transformation is to empty the entire space. Pick a sunny day to pull everything out into the driveway. As you pull items out, group them together with similar categories such as gardening, tools, activities, keepsakes, seasonal, etc.


Once the garage is empty, come up with a system for zoning those categories as they come back into the garage. Use shelving to maximize the vertical space and hooks to hang things off the floor.


When making decisions on what to keep versus donate or toss, ask yourself questions such as:

"When was the last time I used this?"

 "In the rare chance I really needed to use this item in the future, do I know someone I could borrow this item from?"

 "Am I keeping this out of obligation?"

 "Does it still work?" And, if not, "What are the chances I will fix this item in the future?"


Bin up loose items such as seasonal décor or keepsakes in lidded weathertight storage totes for safekeeping. Items that are accessed only once or twice a year can be placed on higher shelves. We love to use the Iris Weathertight storage totes for these categories.


Bin up items that are regularly accessed in nonlidded storage bins, and place them on shelves that are easy to reach. We love to use The Container Store Multipurpose bins for kids' sports equipment, gardening supplies, tools, and hardware.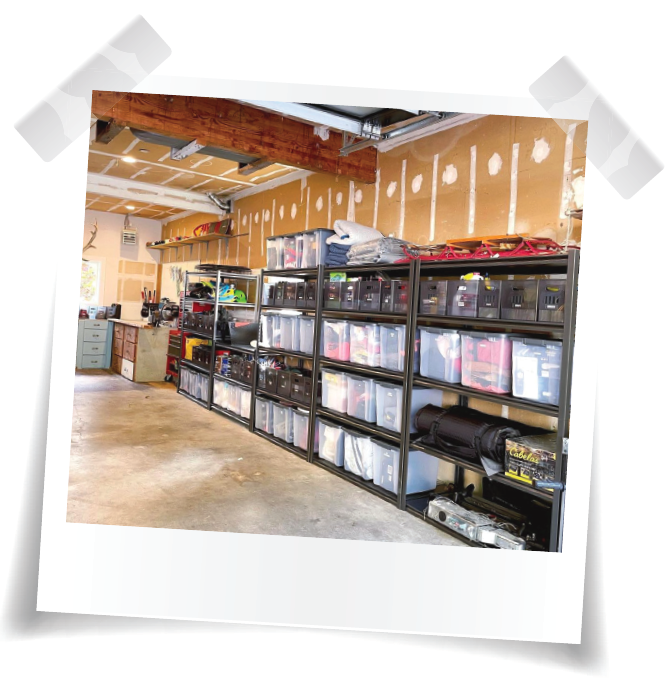 ---
Tips & Tricks

What is your go-to organization solution or product?

A deep, clear acrylic storage bin can be used in any cabinet to completely transform the functionality of the space. Not only does it create a zone for categories of items to live in, but it also prevents things from getting lost in the back of hard-to-reach cabinets, under the sink, or even in your fridge.

Where can we buy bins and organization products on the Eastside?
Our go-to place to shop is The Container Store at Southcenter Mall and the Bellevue Collection. 

What are the best storage solutions and organization products?
The best storage solutions and products are going to vary for each household. Decanting spices into matching jars or baking ingredients into canisters might work for some, but not for others. You can never go wrong with utilizing drawer dividers in your kitchen or bathroom cabinet drawers. It's usually a quick and easy project to tackle and instantly elevates the way the drawer functions.
Pro-tip: We like to use double-sided adhesives or glue dots to hold drawer dividers in place to keep them from sliding around in the drawer whenever it opens and closes.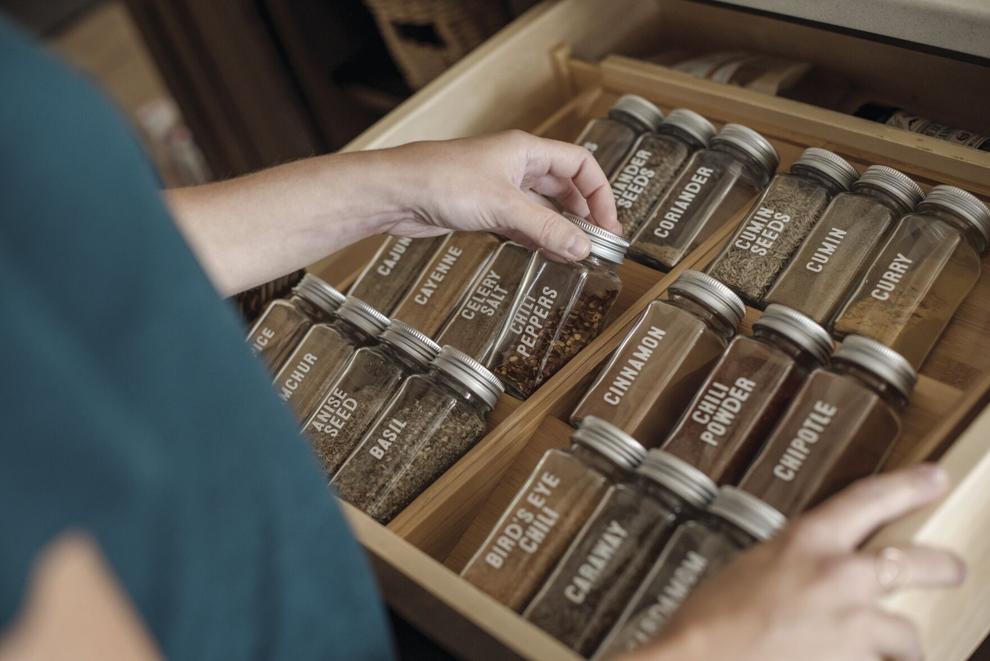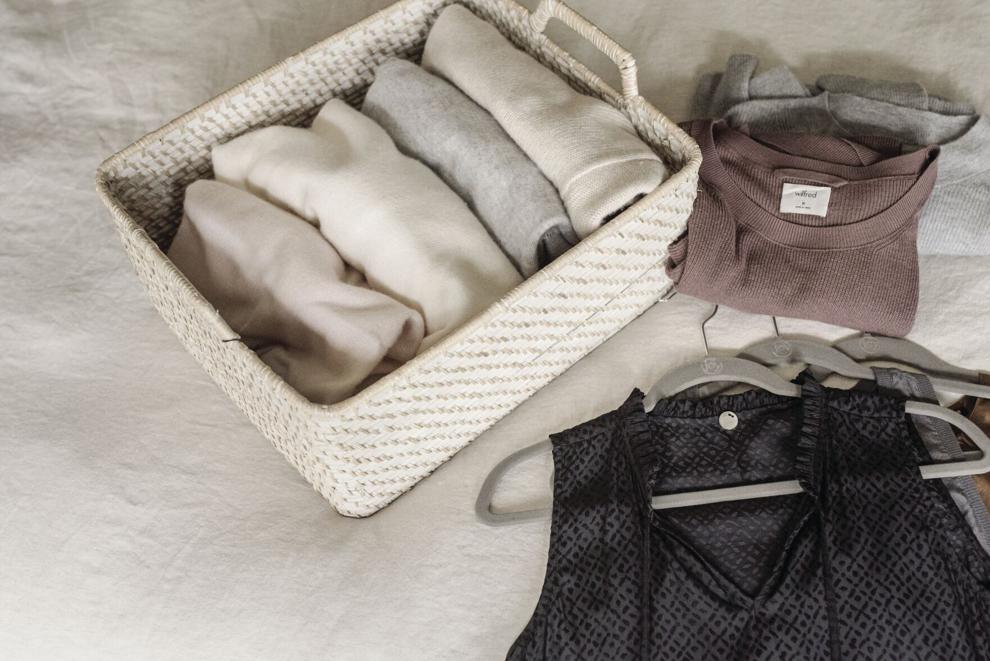 Easy DIY organization hacks and tips?
Don't overcomplicate labeling. Stick to broad categories that can easily adapt as the contents change over time. Example: "Snacks" instead of "chips," "crackers," "granola bars," etc. Always take individually wrapped items out of their larger packages. Taking granola bars out of the box or Costco items out of their original package will allow you to see exactly how much you have on hand and saves space.
Pro-tip: Practice the mindset of, "Don't put it down, put it away." If a task will take you less than a minute, just do it now rather than delaying it.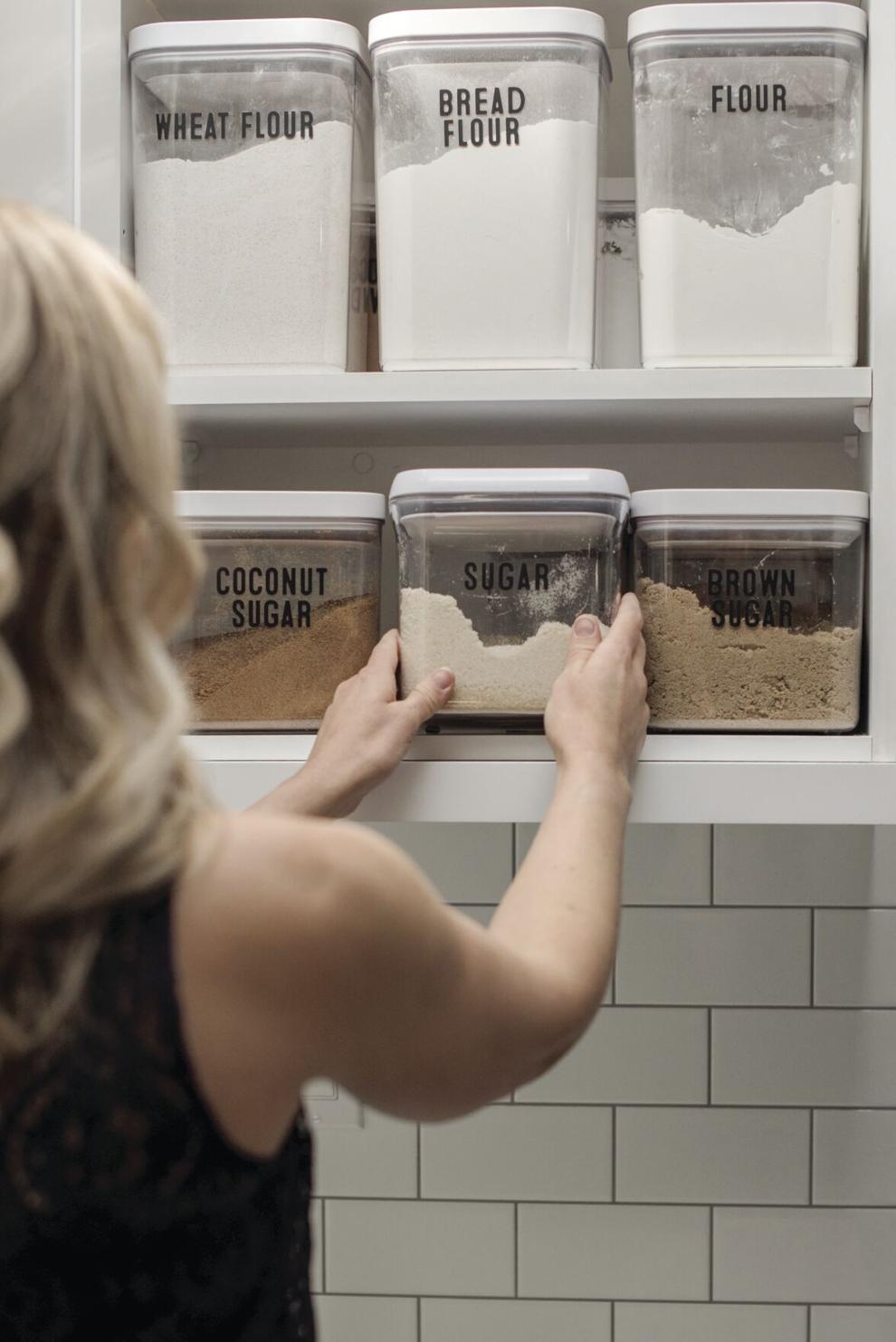 Find more inspiration on Instagram @theorderlyspace or online.