This 5-bedroom, 4 1/2-bathroom home in Bellevue is stunning inside and out — but the outdoor living areas caught our eye. Yes; there are two.
In the not-so-distant past, the outdoor areas of Western Washington homes were kind of an afterthought. Now, creating functional outdoor space is a top request by many homeowners.
"Outdoor entertaining has been a part of America since its inception; however, it's grown beyond a Fourth of July barbecue to everyday living," said MN Custom Homes' Ben Brittingham, vice president of sales and marketing. "If you design your outdoor covered space well, you can use it 11 months a year."
Top requests for backyard spaces include covered areas that can be used year-round — complete with extras.
"Protecting the space from the elements includes ample covering that ideally includes overhead heaters and skylights to maximize natural light both into the covered area and the home itself," Brittingham said.
Built-in barbecues; a beverage fridge; gas fireplace; and audio-visual components like TVs, stereos, and speakers can "make it a great room in the great outdoors," he added.
This home features a stunning rooftop deck with a view of downtown Bellevue. The buildings twinkle like stars at night. It also features a covered porch area that plays more like a bonus living room with all the extras, like cushy furniture, built-in heating, a large-screen TV, a gas fireplace (swoon), and an outdoor kitchen.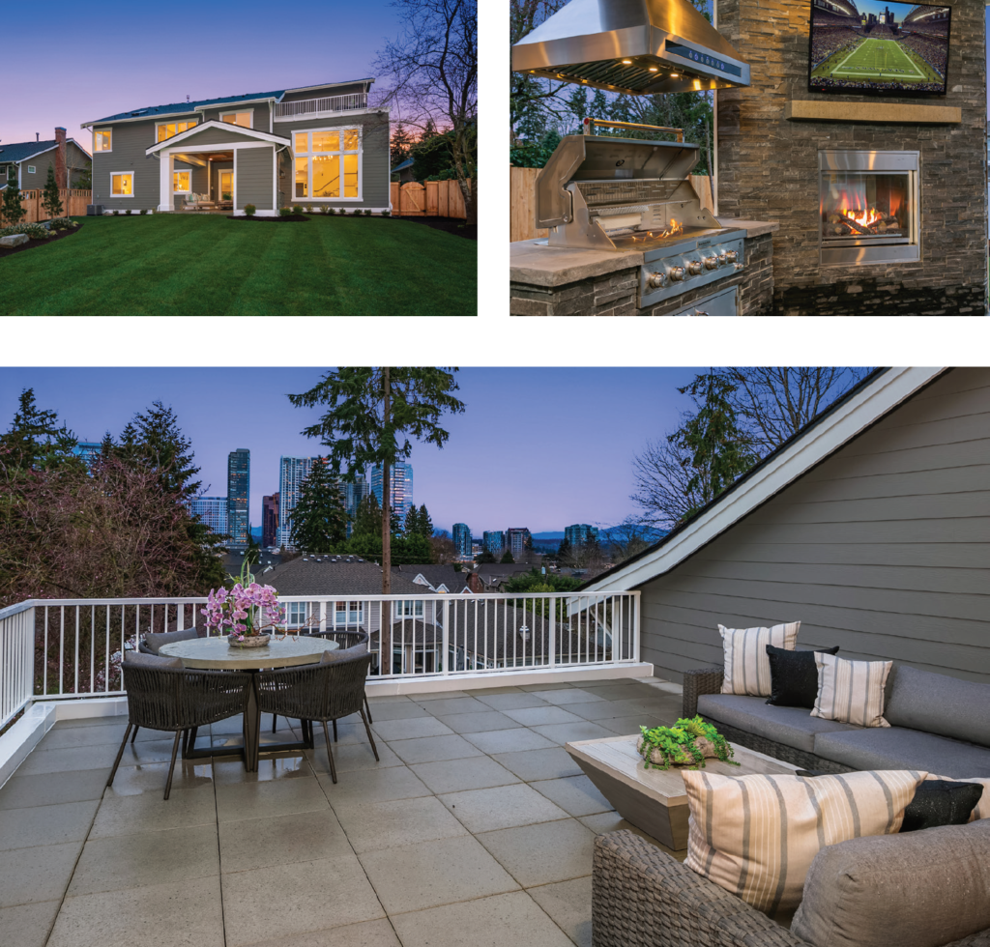 Inside this 4,888-square-foot home is pretty darn dreamy, too. We dig the master suite's vaulted ceilings and the open kitchen with high-end appliances (and plenty of cookie-making room). The bonus room with the pingpong table and minibar is creative. This home is perfect for entertaining and staying at home in style.
According to Brittingham, some of the top Presales Program customer picks at MN include upgraded counters, designer backsplashes, interesting master bathroom tiles and patterns, and specific wall colors. Buyers also are asking for hardwood floors throughout new homes and upgraded bath and lighting fixtures.
"People are spending more time at home over the past year. Whether it's work or school from home or reduced travel and vacation time, having another flexible space can make a big difference," he said. "We're seeing secondary bedrooms being turned into study spaces or home gyms, and adding another functional room to your home may be just what you need."
Whether a new home is in your future, or a remodel is on your mind, this home hopefully inspires you to dream about awesome upgrades and cool touches you might incorporate into your own space. And don't dismiss creating some space outside.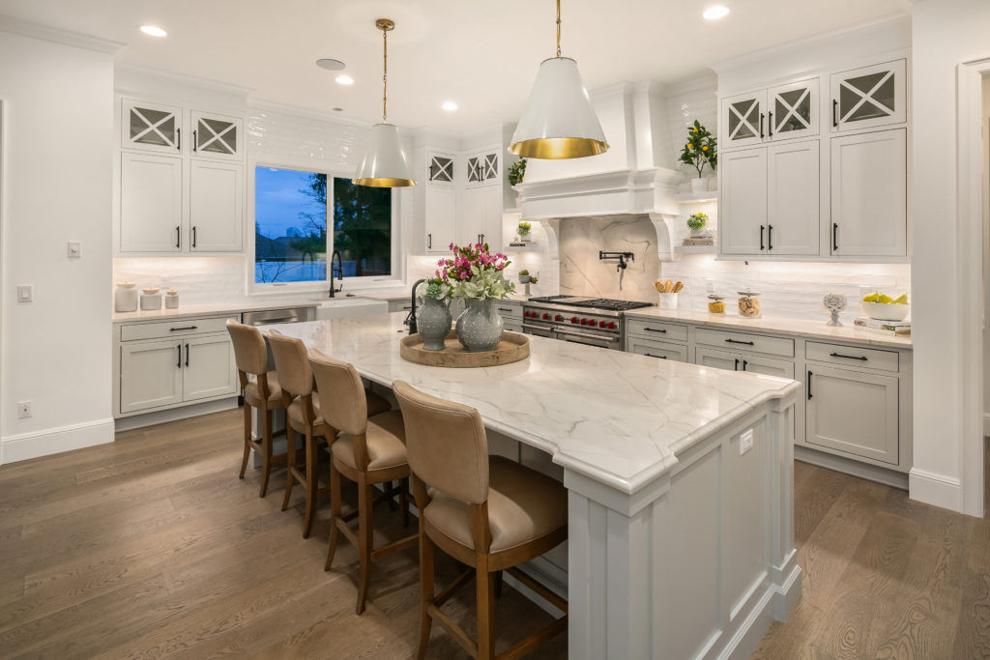 100 New Homes Slated
MN Custom Homes was founded in 2011 by two Bellevue natives. Joe Naeseth is COO and a WSU Cougar, and Shaun McFadden, CEO and a UW Husky. They grew up together and were high school buds. The company is on track to build 100 new homes in the next year throughout the Eastside. It employs 70 people and will celebrate its 10th anniversary this year.
Whether you are in the market for a traditional five-bedroom, five-bathroom stunner in Bellevue, a fresh take on a farmhouse in Kirkland, or a very modern-looking home on Mercer Island, chances are MN Custom Homes has it built, or is ready to make it happen.
Giving Back
The company heavily supports Jubilee REACH through its MN Cares Program. This support includes financial help, employee service days, student mentorships, and more. MN is building a home that will be sold to benefit Jubilee REACH later this year. This will be the second project of its kind. Jubilee REACH helps Eastsiders in need in a variety of ways, from partnering with local schools to hosting safe and enriching before- and after-school programs to assisting English as a Second Language (ESL) families access classes, medical and dental care, legal services, and more.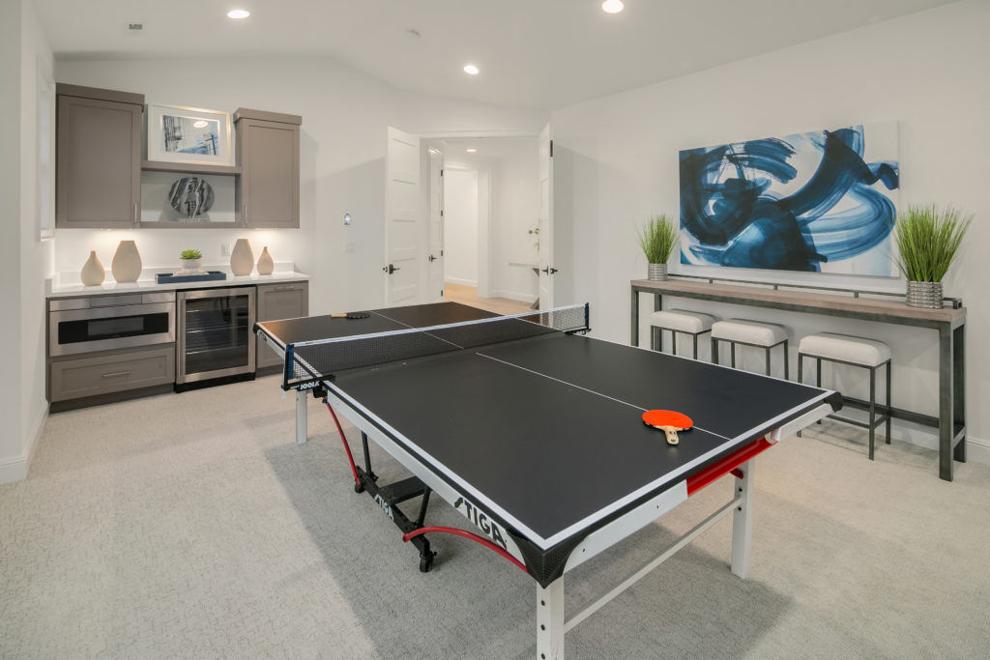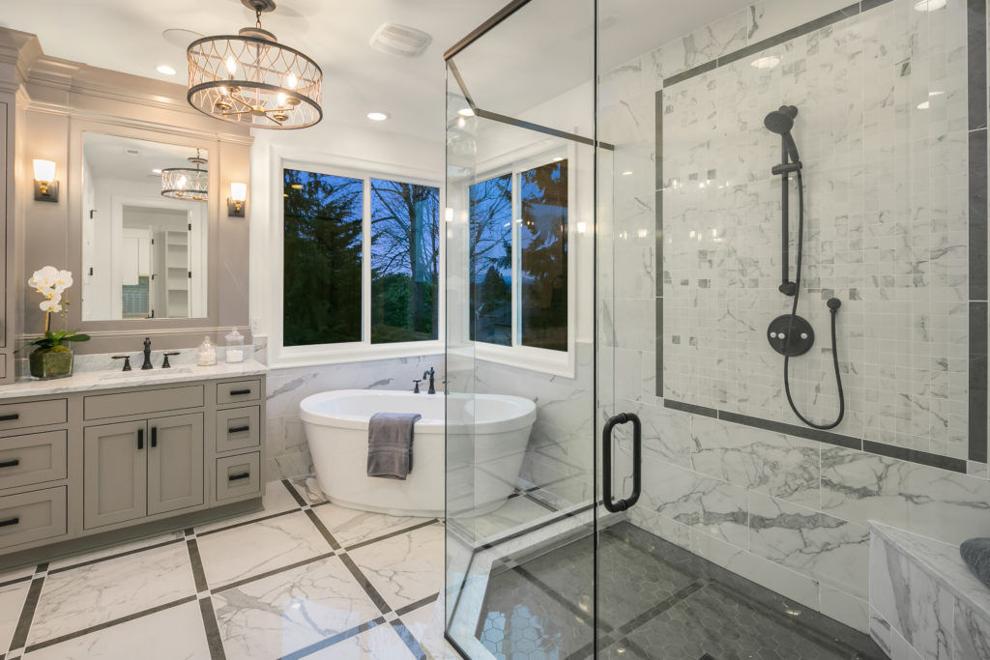 Love the Look?
MN Custom Homes works with J Luxe Designs to stage all of its on-market homes. Some people fall in love with the design and have the option to buy some or all of the furnishings included in the staging. jluxe.com
Learn more here.