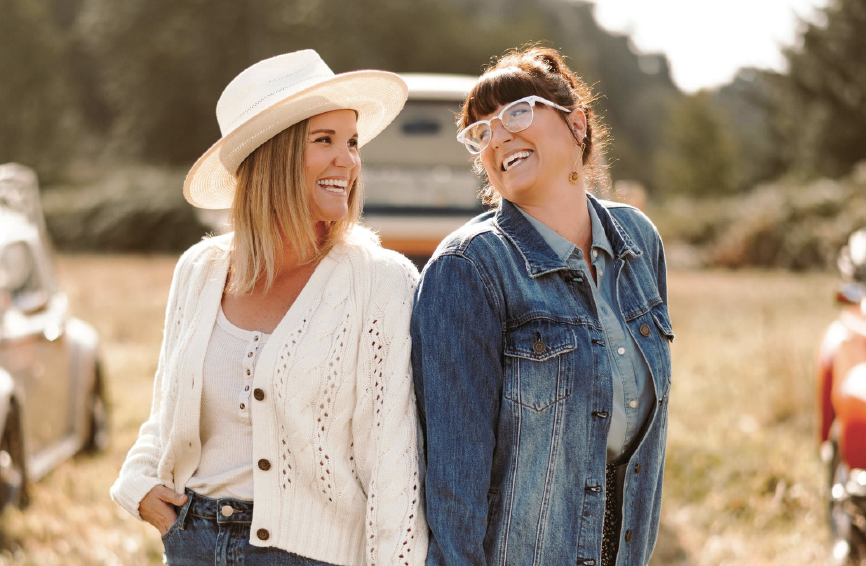 Snohomish-raised twin sisters Lyndsay Lamb and Leslie Davis are the dream team behind HGTV's popular home-renovation series Unsellable Houses, now in its third season and streaming on Discovery+.
The duo will be bringing their eye for design to the greater Seattle area when they open their new design center this summer. We caught up with the siblings to learn more about this next adventure.
We understand a design center is next — what can people expect?
Yes! This is something we have been so excited about and has been one of our "special projects" we have been hinting at on social media. The design center will be located in our former storefront location, at 610 First St. in Snohomish. We will carry a variety of trusted remodeling and decorating resources such as tile, flooring, appliances, and more. Customers will also be able to chat with one of our trusted designers and schedule an indepth consultation if they are interested in becoming a client of Lamb Design or want to source materials that we carry in the design center.
When is the opening?
The design center will open to our current Lamb & Co. customers in late August. It should be available to the general public shortly after, but the exact date is still to be determined.
Tell us more about the new design center.
Once fully opened, the design center will be open to everyone. We really wanted to make this a priority, as the closest full-service design center is over 30 minutes away, and being able to serve the people surrounding Snohomish was our passion behind the project.
What sort of services will the design center offer?
We want to help you with any renovation project you are working on: interior decorating, renovation design advice, or more of an a la carte situation. Our goal is to help you. We have broken this down even further to simple, e-design, and an e-design-plus offering, and we also offer full-service design.
Is this a Northwest service or a nationwide service?
All of our design services will be available to our neighbors in the Snohomish and King County region, and for our nationwide friends, we cannot wait to offer virtual e-design packages.
What else do you want to add?
We cannot wait to be offering design to our community and fans. You all asked for it; we cannot believe it is almost here. Stay tuned for more information. You know we always have surprises up our sleeves.
For the most up-to-date information, check out lambandcompany.com and navigate to design.