Jamie Herring, principal and owner of Herring Design in Lynnwood, relishes design challenges. So, when a Snoqualmie couple with two young boys wanted to update their kitchen area — with ideas already in mind — she looked, listened, and did what good designers do: She made mood boards.
Mood boards helped everyone visualize the new and improved space in a unified way. Then, they went shopping for tiles, slab counters, and fixtures to refine their plan of attack.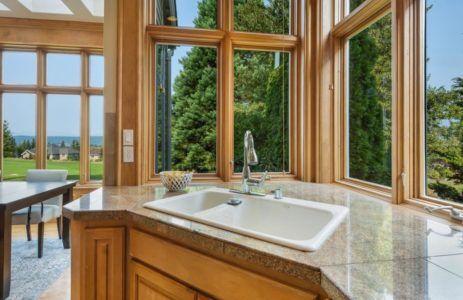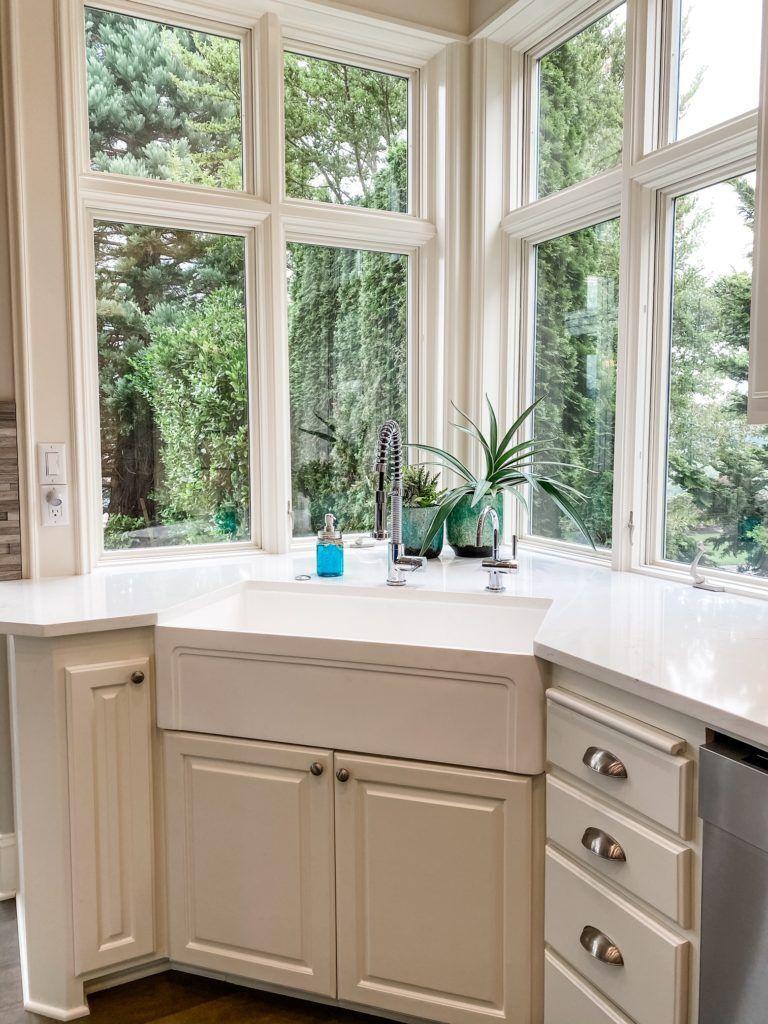 The end result? The space is everything Darcey, a corporate real estate vice president, and her husband, Jody, a network engineering senior manager at Microsoft, desired. It's light; bright; airy; and, most importantly, functional for their family.
"Family time is so important to Jody and Darcey as full-time working parents and raising two young boys. I wanted to help them create better use of their kitchen space to encourage beginning- and end-of-day conversations with their children," said Herring. "My favorite aspect of this remodel is the collaboration with Jody and Darcey, materials and colors, and overall brightness and beauty the kitchen added to their already-beautiful home. Yet most importantly, I helped them achieve more family time 'around the kitchen' through simple and thoughtful design additions."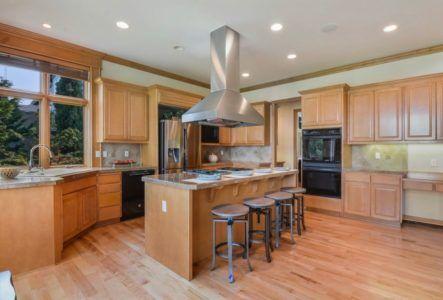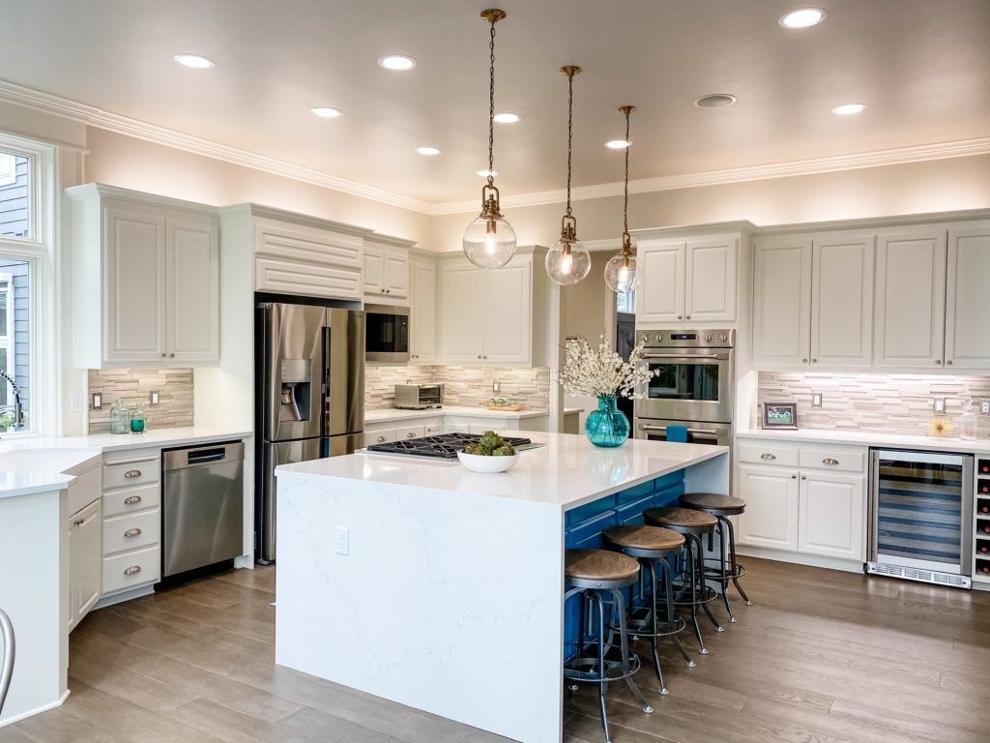 Herring said the space previously felt dark and heavy. The kitchen wasn't as functional, and storage wasn't utilized to the fullest. "It was drab and unwelcoming," she added. "I suggested a pop of color on the kitchen island and left it to Darcey to finalize. The color she picked couldn't be more perfect for the space. As a designer, I want to create the space you want. It's about you — not me. The color is just perfect, and the space truly represents the style and beauty unique to their personalities."
This remodel included removing an outdated vent hood; extending the kitchen island; adding a new farmhouse-style sink and faucet, new counters, and backsplash. They also modified the existing cabinetry to add more storage. It additionally features new appliances, more lighting, and a wine fridge. New paint freshened up the space, and the flooring was new previous to the remodel.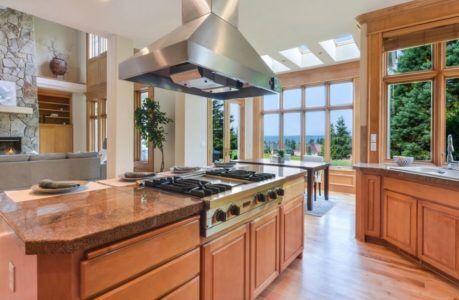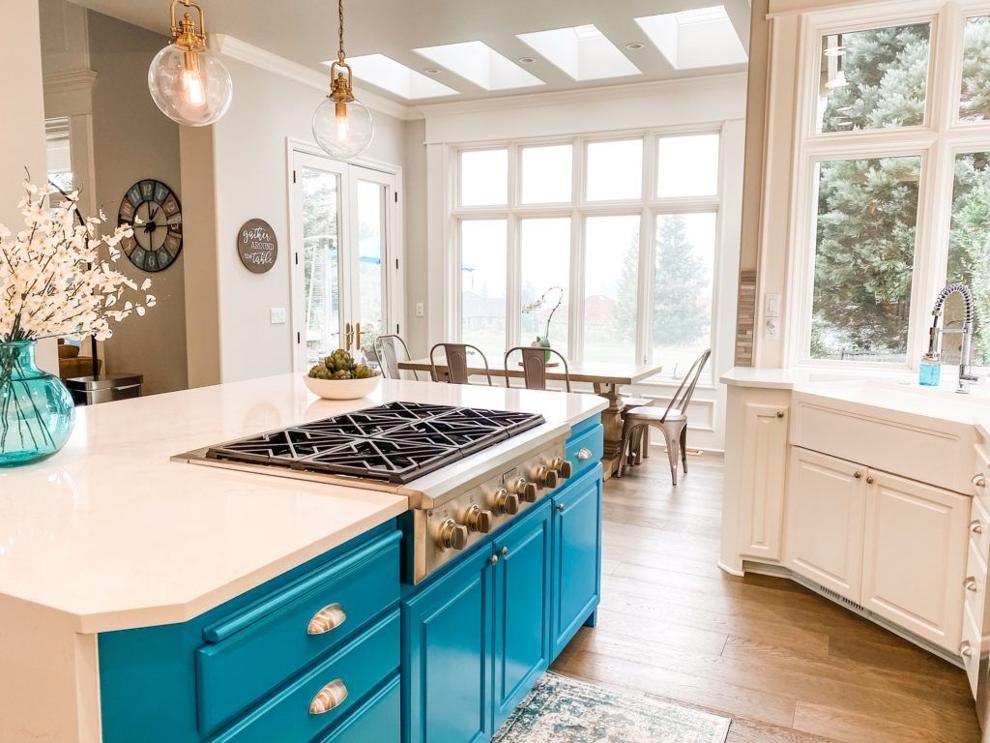 Even though that sounds like a lot of work, Herring noted that it was pretty simple to accomplish because everyone was on the same page (remember those mood boards?). The contractor was Josh Ellingson of Ellingson Construction, and the entire process went smoothly — proving a kitchen remodel doesn't have to be a nightmare. It can be a dream come true.
"I love achieving spaces reflective of their individual style and personality," Herring said. "When it all comes together in the end, and I see and feel their enthusiasm and excitement, it truly is the best thing about my job."