Imagine shopping for a new home and knowing a legendary Northwest chef was the mastermind behind the kitchen's design. It sounds too good to be true. But Chef John Howie has teamed up with Conner Homes to make these kitchen dreams a reality.
The Heron home development in the Holmes Point area of Kirkland off Juanita Drive is featuring five new homes with inaugural Chef John Howie Signature Kitchens — all drawing inspo from Howie's restaurants and his personal home.
So, what makes a truly well-designed kitchen? "It's where you can create the best for your guests, with ease and precision. A kitchen that feels like home, but works like a restaurant kitchen," Howie said. "The Chef John Howie Kitchens at Heron fit that model and even one better. The views from the kitchens and the food created within the kitchen may make them the most popular room in the homes."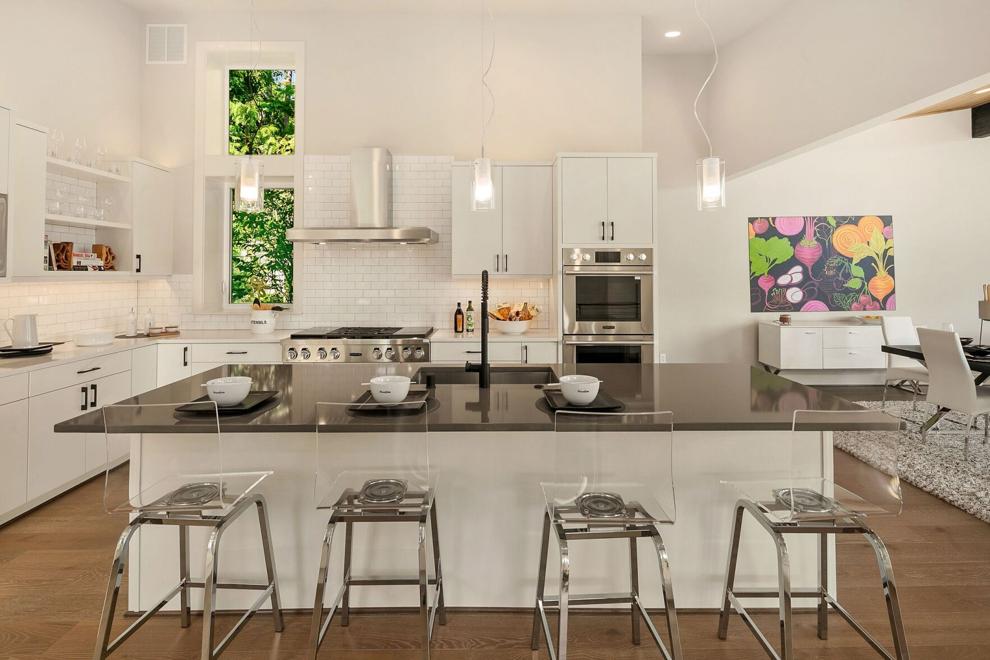 Some of the chef musts in the kitchens includes dual gas burners on the range. "It allows for very hot high BTU cooking, or subtle mild warm holding for sauces," the chef explained. "The heat goes so low that you can hold a butter sauce warm without it separating or breaking. I also love the spice drawer — easy access, and you can see it all."
The Chef John Howie Kitchens feature Woodbrook cabinets that are customized with pull-out drawers. The slab counters come in various styles, and a large center island is perfect for entertaining or homework time. The garbage and recycling bins are built-in, and there is a canister pantry and even a custom breadboard.
The Thermador appliances are top of the line, including a 48-inch gas range with four burners, two induction burners, a double wall oven, and a huge refrigerator that also is built-in. And of course, there is a home for wine.
"I took the best of what I had in my own kitchen and added everything I thought the home chef of today might want in their kitchen.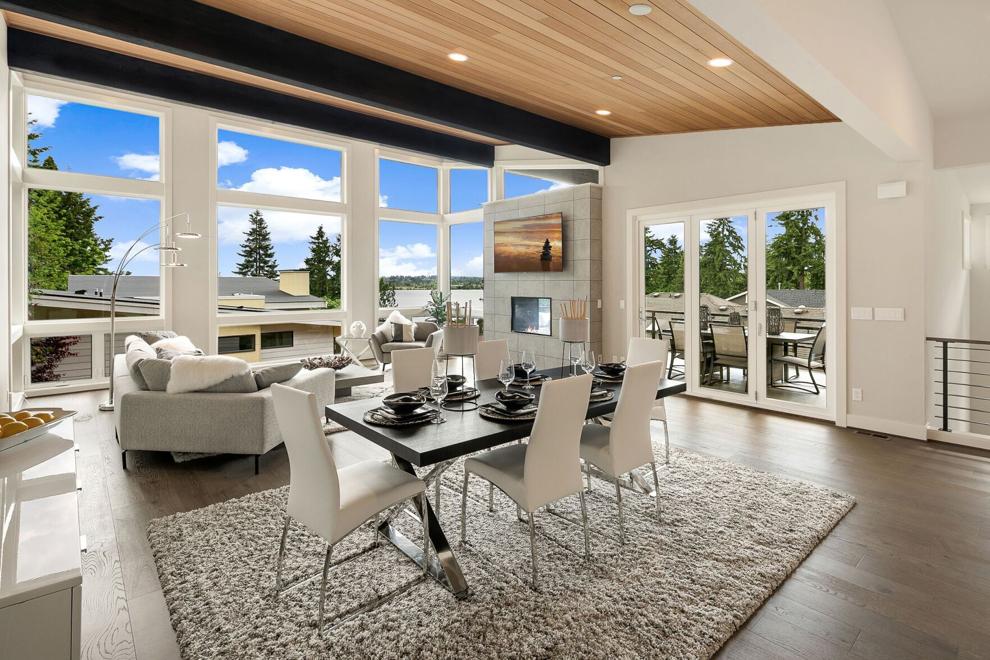 Home chefs have become so good at what they do — they deserve to work with the best products and the best appliances," Howie said.
The partnership began when Conner Homes, a legacy Washington-based home-building company, approached the chef with the idea to put his touch on the fi ve luxury homes they were building near Lake Washington.
"Kitchens have long represented the heart of the modern home. Now more than ever, they deserve extra care and consideration," said Michael Lorenz, Conner Homes president.
In addition to the kitchens, each home features open floorplans, lakeview decks, up to five bedrooms, media rooms, and in-home offices. Th e homes, ranging from 3,500–3,800 square feet, start in the $2 millions.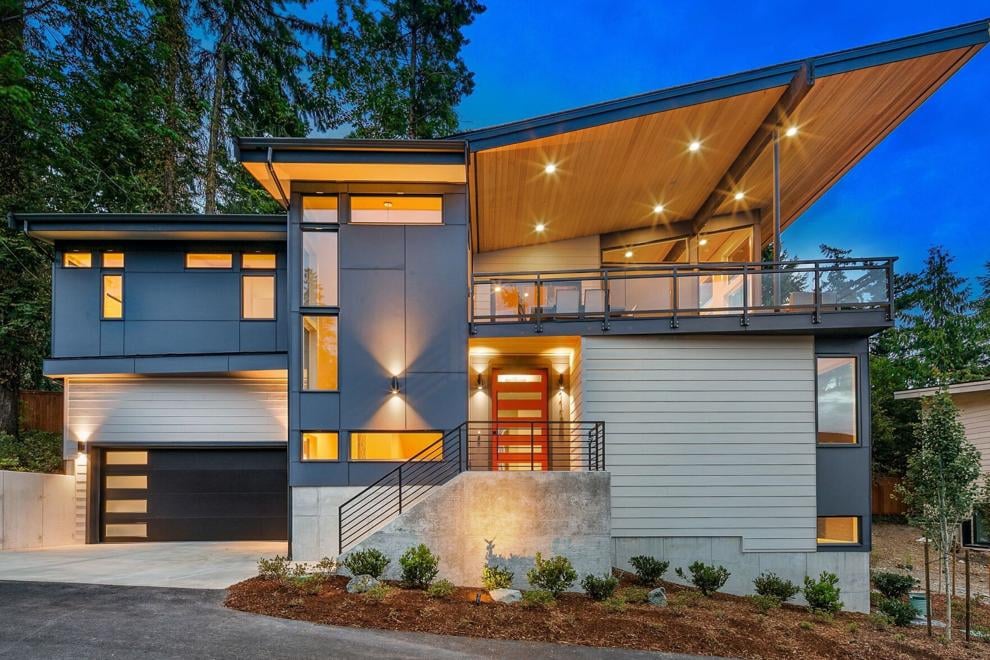 Howie, named Outstanding Restaurateur by the James Beard Foundation and owner of several restaurants including Seastar Restaurant & Raw Bar, John Howie Steak, and more, said the partnership was a perfect blend.
He even discovered something new and might have a kitchen wish of his own.
"You can now add a sous vide bath to your range, and easily change over to a wok from a traditional burner," he said. "You've got to love the ingenuity of the kitchen appliance designers; they keep making it better and better."