At this time of year, we'd normally be looking forward to the annual Northwest Flower and Garden Festival in Seattle. However, the festival has been canceled due to COVID-19. Some of the most popular components of the show were the well-attended seminars focusing on authors and their new books. While this year's show may have been canceled, determined garden writers haven't stopped turning out wonderful antidotes to isolation.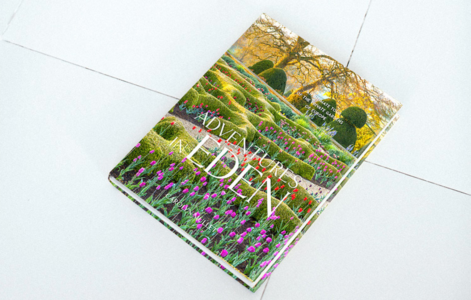 Adventures in Eden: An Intimate Tour of the Private Gardens of Europe BY CAROLYN MULLET
Private gardens are personal gardens. Visit some of the most beautiful ones in England, Wales, Ireland, Scotland, Scandinavia, Germany, The Netherlands, Belgium, France, Spain, and Italy through the eyes of Carolyn Mullet. These aren't gardens you have read about over and over; these garden owners have created their own versions of paradise. Each garden comes with a readable description and a passel of beautiful pictures that typify each country. The gardens tend to be grand gardens, not backyard ones, but all of the photographed plants are ones we can grow here on the Eastside.
Timber Press | $40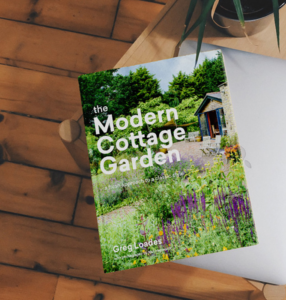 The Modern Cottage Garden: A Fresh Approach to a Classic Style BY GREG LOADES
Cottage gardens tend to have a reputation of being old-fashioned. Throw a combination of heirloom annuals and perennials together, and you have a cottage garden. The Modern Cottage Garden maintains that it's OK to mix things up. Along with the cottage garden plants that have been grown and regrown for decades, Loades recommends mixing in some of the newer, more trendy plants and see what happens. Prairie-style gardening has been trending for many years, filled with swaths of ornamental grasses. Even if that's not your style, Loades suggests adding some graceful grasses to update a traditional cottage garden. Both annuals and perennials disappear for part of the year, but adding ornamental grasses fills in the gaps when the garden is usually naked. Loades encourages the use of containers and offers plenty of ideas for extending the seasons. Once again, all of the plants recommended can be grown on the Eastside.
Timber Press | $24.95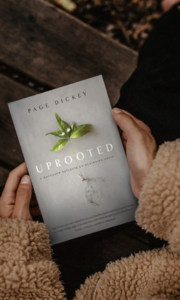 Uprooted BY PAGE DICKEY
When circumstances cause you to leave a house and garden you have loved and nurtured for more than 34 years, how do you cope? Anyone who has made such a move will recognize the angst and the nostalgia of what they have left behind followed by the anticipation and excitement of where they're going. Heartfelt and personal, Uprooted is a nostalgic memoir, an adventure, and a lesson in enthusiasm all wound up in one well-written book. Page Dickey is a garden writer who manages to infuse spirit into a very American story about moving and starting over. This one also is an audiobook.
Timber Press | $27.95