UPDATE: Woodinville's Amber Kelley is still in the game! She's into the third round, which will air at 8 p.m. Sept. 5. Be sure to cheer her on, Kelley is in the bottom three and facing elimination.
---
Woodinville's Amber Kelley, 13, used to be teased for having healthy school lunches in the second grade. But then she struck back with her own YouTube show – Cook with Amber – to prove that eating healthy is cool (and tasty!).
"I want kids to get in the kitchen. Cooking is a great life skill and it's super fun to make fresh, wholesome food that's really delicious," she said. "I want people to have a great experience with cooking in general."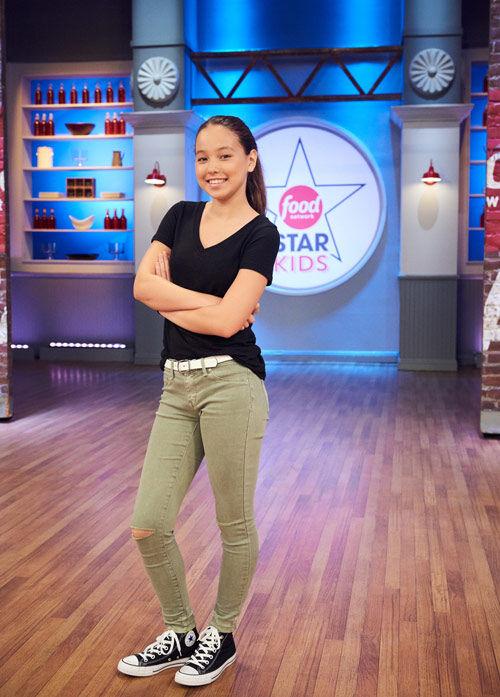 Since then, she's gone viral and made the television rounds – including meeting Rachael Ray and Guy Fieri when she was on Food Network's Rachael vs. Guy Kids Cook-off. Kelley is also featured on Jamie Oliver's Food Tube network on YouTube. Kelley's work was recognized by First Lady Michelle Obama. Kelley and other inspirational kids making healthy choices cool had dinner with Mrs. Obama at The White House!
Now she's back at it again to appear on Food Network's Star Kids. The new show is modeled after Food Network Star – except it's for junior chefs – and the winner will get their own series on FoodNetwork.com
Ten multi-talented young contestants will be judged on their cooking abilities as well as their communication skills on camera.
They must prove themselves to mentor hosts Tia Mowry and Donal Skehan.
Kelley auditioned for the spot and when she found out she would be a finalist she was flooded with emotions. "I couldn't believe it. It was crazy. I grew up watching Food Network Star and being able to be on the kids' season is amazing," she said.
"When I found out I was terrified but extremely excited. Just shocked that I was going to be on the show. I really just wanted to do my best and be happy no matter the outcome."
Cooking has been Kelley's favorite hobby for as long as she can remember, she says. Her love for it comes from her mom, who is her greatest role model and has taught her over the years. Now they even take more advanced classes together.
Kelley says she hopes to own her own restaurant one day, or her own television show. "I love to cook, I love teaching people, and I love talking to people through a camera," she said.
You can learn more about Cook With Amber by visiting Amber's website or YouTube channel, or by following her on Twitter, Facebook, or Instagram.
Watch for her on the premiere of the first season of Food Network Star Kids on Monday, Aug. 22. Read more about the show here.