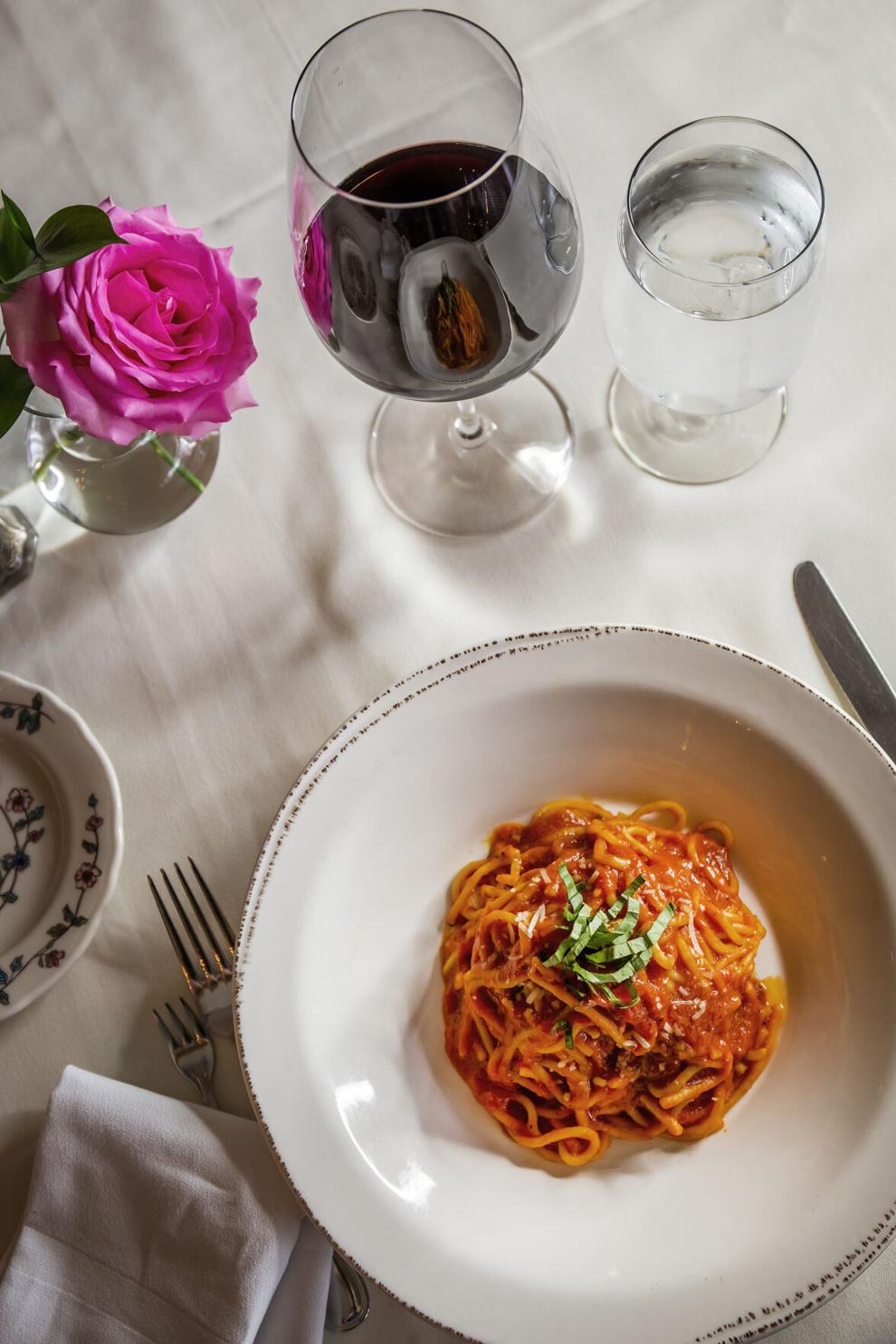 Going out to eat always sounds fun until it results in rounds of "I don't know — where do you want to eat?"; copious Google searches for nearby, decently rated restaurants; and, ultimately, a meal that turned out not to be worth the risk.
To help you avoid this unappetizing routine, we've reached out to some of this year's Best of 425 winners (voted by readers as the best) and asked them what dishes they most recommend so you can plan your next food and drink excursion with confidence. Tell them 425 magazine sent you.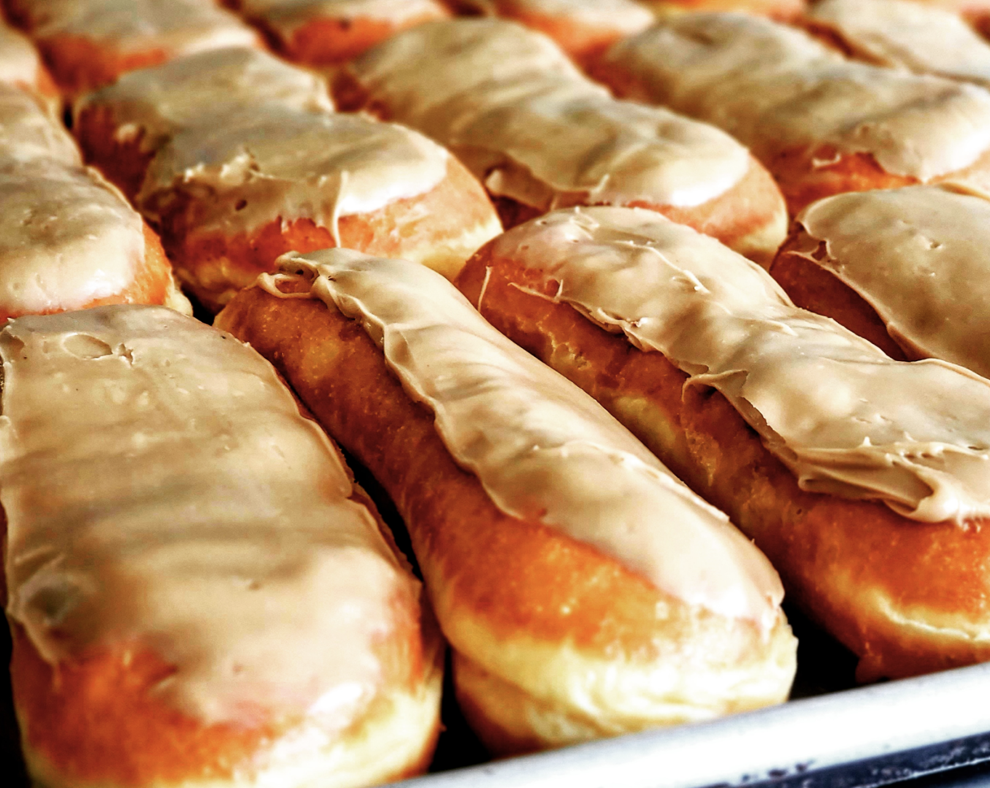 The North Bend Bakery 
The North Bend Bakery has a long history — 94 years, to be precise — of delivering fresh sweets to its community daily. "For the sweet tooth, we are known for our maple bars and cronut donuts, vegan fruit pies, and custom cakes/cookies. For the savory person, our variety of quiche and ham and cheese croissants is a hit," owner Aaron Raff said.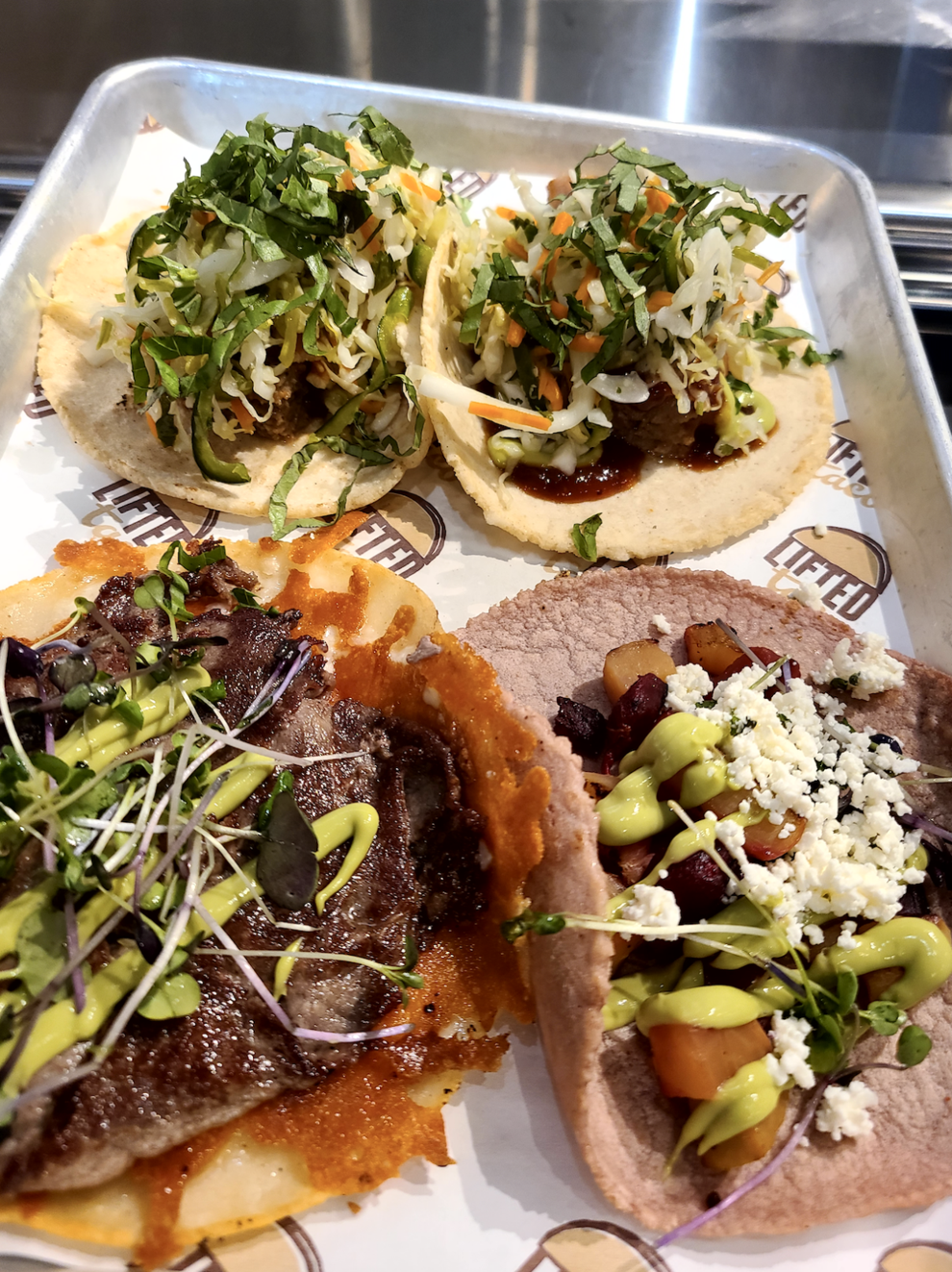 Lifted Taco
Lifted Taco in Woodinville offers an array of about 25 tacos to choose from. Tacos come a la carte, so mixing and matching is encouraged. Owner John Cannon said the restaurant prides itself on having an above-average number of vegetarian and vegan options. "Tacos are nontraditional, with ingredients consisting of things like glazed shrimp, blackened or fried fish, wine-braised beef, Korean bulgogi, smoked brisket, and slow-cooked chicken," Cannon said. "Some must-tries are the ribeye taco, Southwest falafel taco, and the draft margs and Nitro cold brew tea. And don't sleep on the breakfast tacos." At Lifted Taco, you will find a neighborhood escape, laid-back vibe, and extreme taco happiness.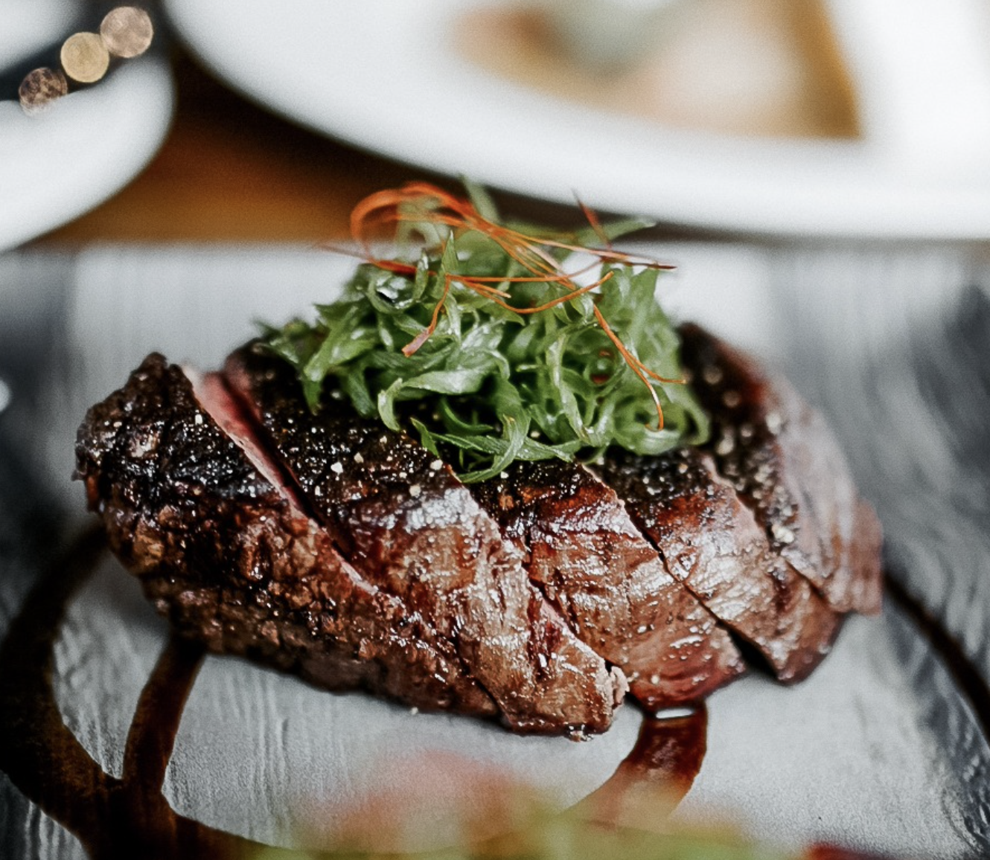 Ascend Prime Steak & Sushi
Ascend Prime Steak & Sushi is no stranger to the limelight. It's been voted as one of the Eastside's best restaurants numerous times in the annual Best of 425 issue. This year, it was named the most romantic restaurant. "For me, a romantic dish needs to be awe-inspiring and shareable. This could be different for each guest, especially in what that experience means to them. If I were dining, I might pick a small flight of Japanese A-5 Wagyu with a seasonal vegetable side and ask our wine director to pair a beautiful bottle to make for an unforgettable experience," Executive Chef Brandon Muehl said.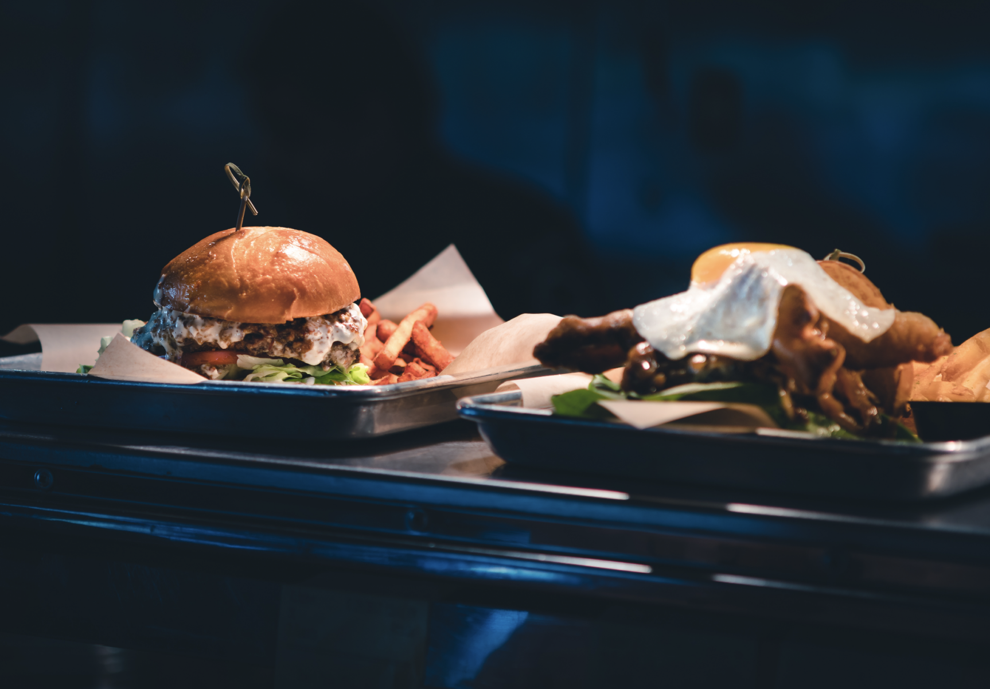 Tipsy Cow Burger Bar
"Our most popular burger, which is also my favorite, is the Beast Mode, with house-made bacon jalapeño relish and blue cheese on our grass-fed 7-ounce patty. All the flavors go well together, and they really make the burger extra special. I haven't really seen another burger with house-made sauce and relishes. We take a lot of pride in that." — Amber George, general manager of the Woodinville location. (You also can find Tipsy Cow in Redmond.)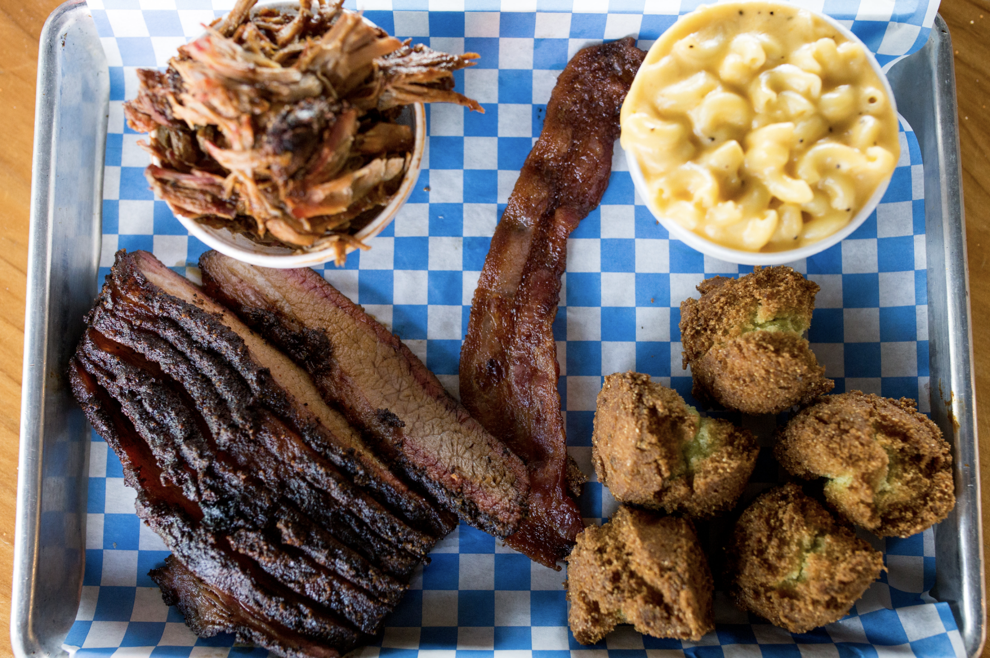 Brileys BBQ & Grill
When you stop by Lake Forest Park's Brileys BBQ for the first time, owner Kyle Brierley says the best place to start is the Dorfman platter, a specialty named after a friend that gives customers the option to pick their own two meats and two side dishes. "We add a bonus piece of honey-cured bacon to every platter because that's how our friend Dorfman rolls — he's a bacon guy," Brierley said.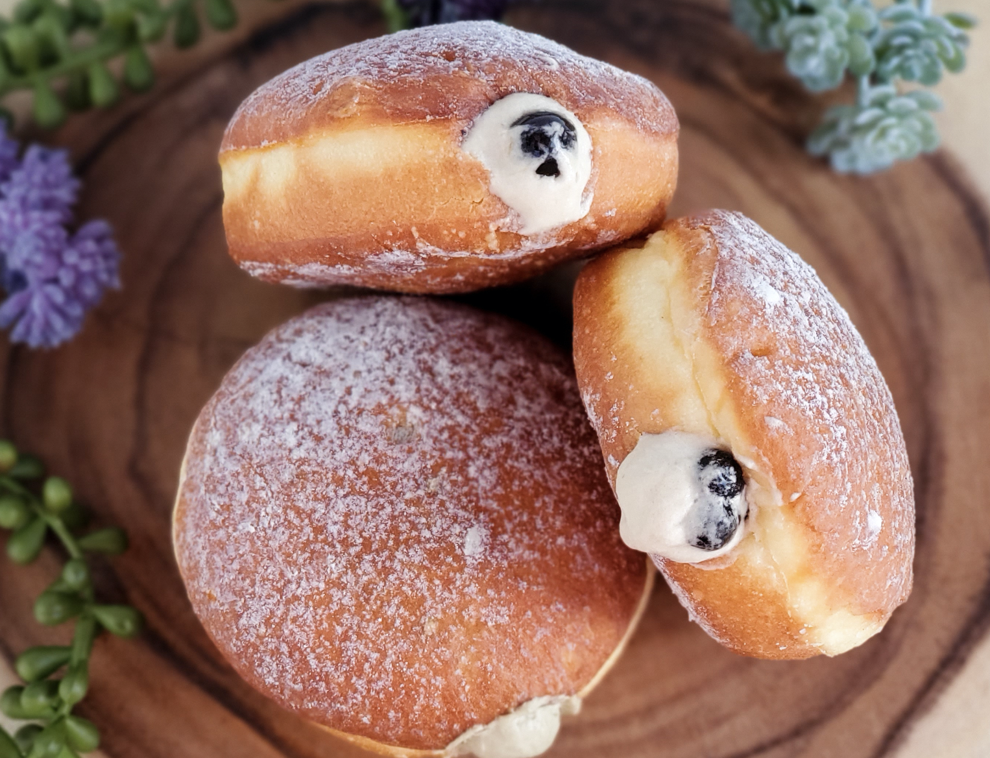 Bobae Coffee & Tea
Karma Lee, owner of Kirkland's Bobae Coffee & Tea, said her shop took the prize for best dessert for good reason: Eastsiders queue up daily for the shop's sweet Bobae Donuts, which sell out in literal minutes. The best thing about Bobae Donuts, Lee said, is that the shop's flavors rotate every month. For October, Bobae is featuring its limited-edition Pumpkin Bobae Donuts. Lee suggests pairing the delectable morsels with Bobae's Rising Phoenix drink. "The Rising Phoenix is celebrating the pumpkin season with a twist," she said, "(featuring) creamy pumpkin jam swirled with a twist of house-brewed Thai tea." The pairing will have customers of all walks of life "celebrating like a true Asian American during this fall season," according to Lee.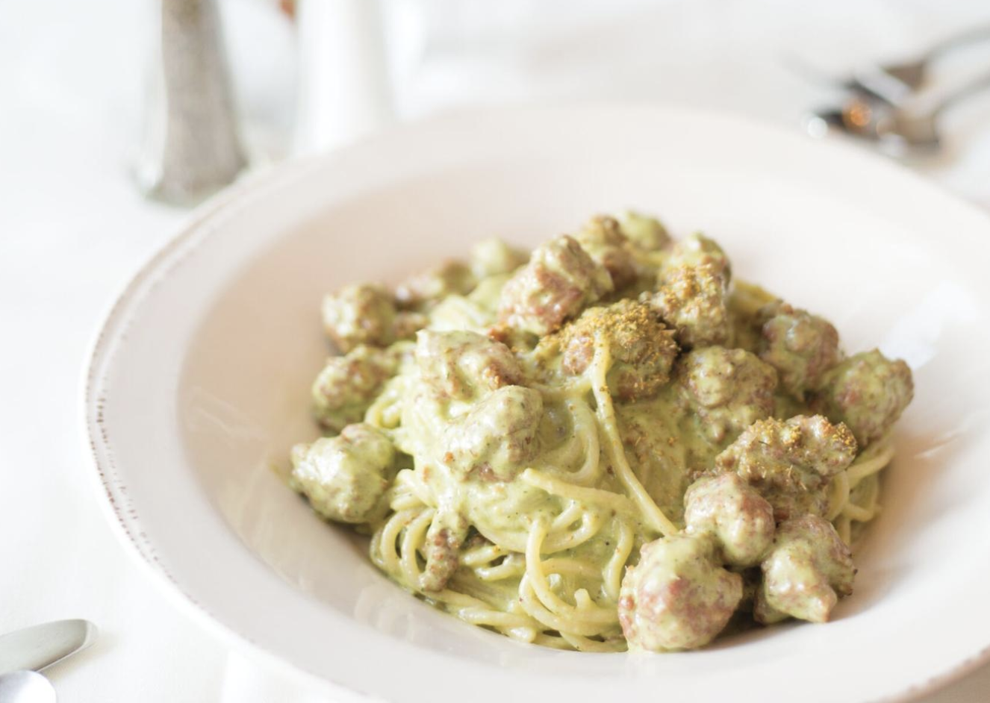 Carmine's
With its classically rustic interior, coupled with its tradition-forward menu, stepping inside Carmine's in Bellevue is like stepping into the past. Selecting from the menu can be difficult, since everything is chockfull of bold and classic flavors, but co-owner CJ Smeraldo recommends the spaghetti finocchio to first-timers. "It's a homemade fennel sausage and fennel vodka cream sauce. And I'd say that and the rack of lamb as an entrée also, unbelievable," he said.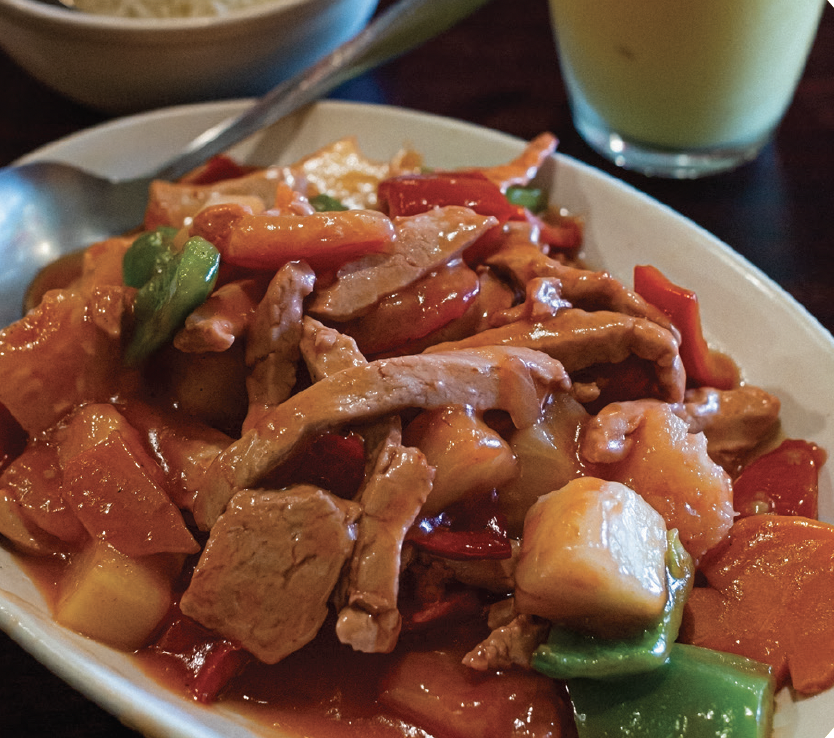 Teapot Vegetarian House
Among the house specialties at Redmond's Teapot Vegetarian House, consider the Sweet & Sour Nuggets. Teapot, the eatery that took our best vegan restaurant mantle, has given this classic dish a bold vegan makeover. The nuggets are made from compressed mushroom stalks and tossed with a tangy sweet and sour sauce that melds the distinct flavors of bell pepper, carrot, and pineapple. Kick the sweetness up a notch and pair the dish with Teapot's mango smoothie. Don't forget a slice of vegan cheesecake for dessert. "Our cheesecakes made from tofu and fresh fruits are said to be the best our clients have ever tasted, even better than the real thing," Teapot's menu reads. Visit the restaurant, and ask a server for the day's distinct cheesecake flavors.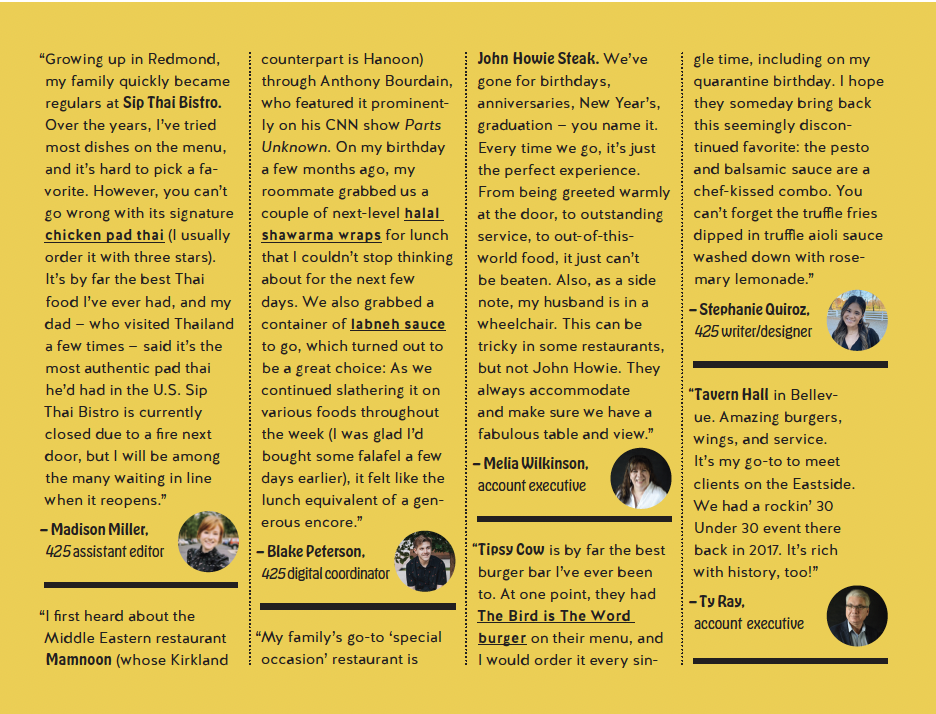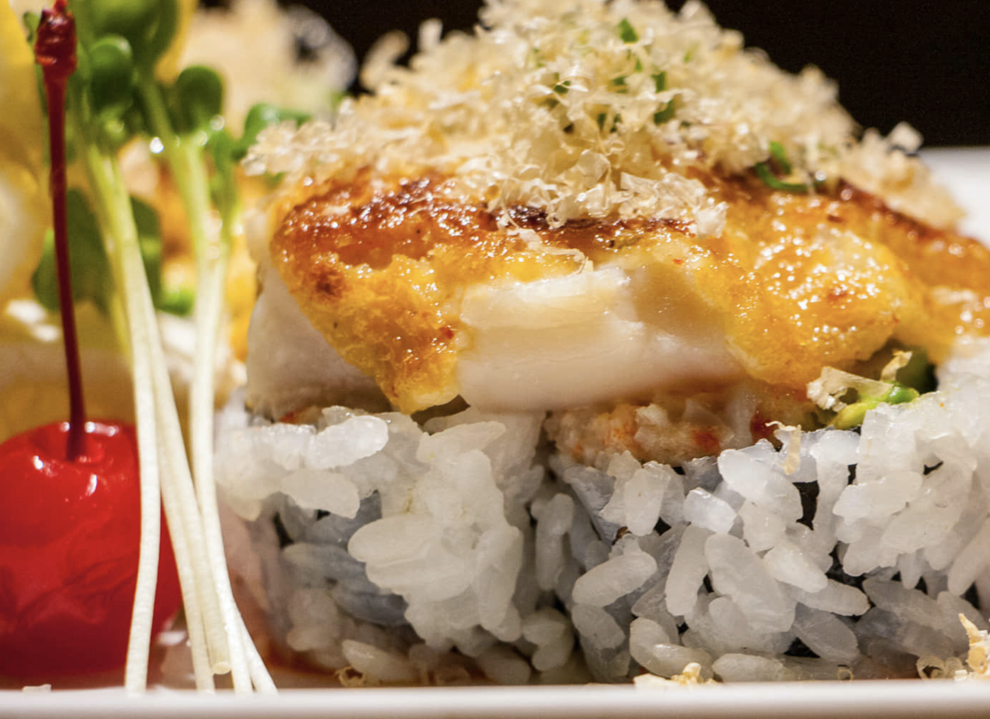 Oto Sushi
After working with Japanese sushi masters in San Francisco for a decade, Chef Mike Lin relocated to the Puget Sound area in 2011 to open his very own "sushi-ya." Oto Sushi has had great success serving traditional sushi, sashimi, creative rolls, and classic Japanese dishes at its two locations. According to a server at the Kirkland location, the most popular rolls include the Mt. St. Helen Roll (for the scallop fans) and the Booty-Licious Roll (for a little spice). The server's favorite roll is the Dragon Roll, which is filled with eel and eel sauce — perfect for eel lovers.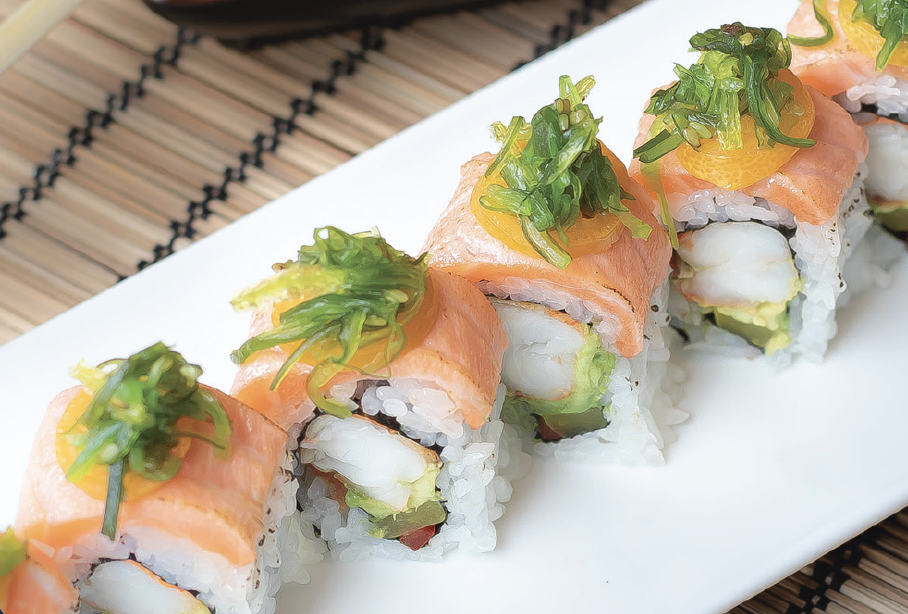 Seastar Restaurant & Raw Bar
Seastar Restaurant & Raw Bar in Bellevue is one of the brightest feathers in Chef John Howie's cap, as it was named the Eastside's best restaurant in 425's Best of 2022. "We have now been open for 20 years, and we continue to drive new innovative cuisine from the highest-quality, locally sourced ingredients, but still have the best of what we have always done available. So, if you want something new or an old favorite, you can find it at Seastar; with our engaging, friendly, hospitable service staff, you always feel well taken care of," Howie said.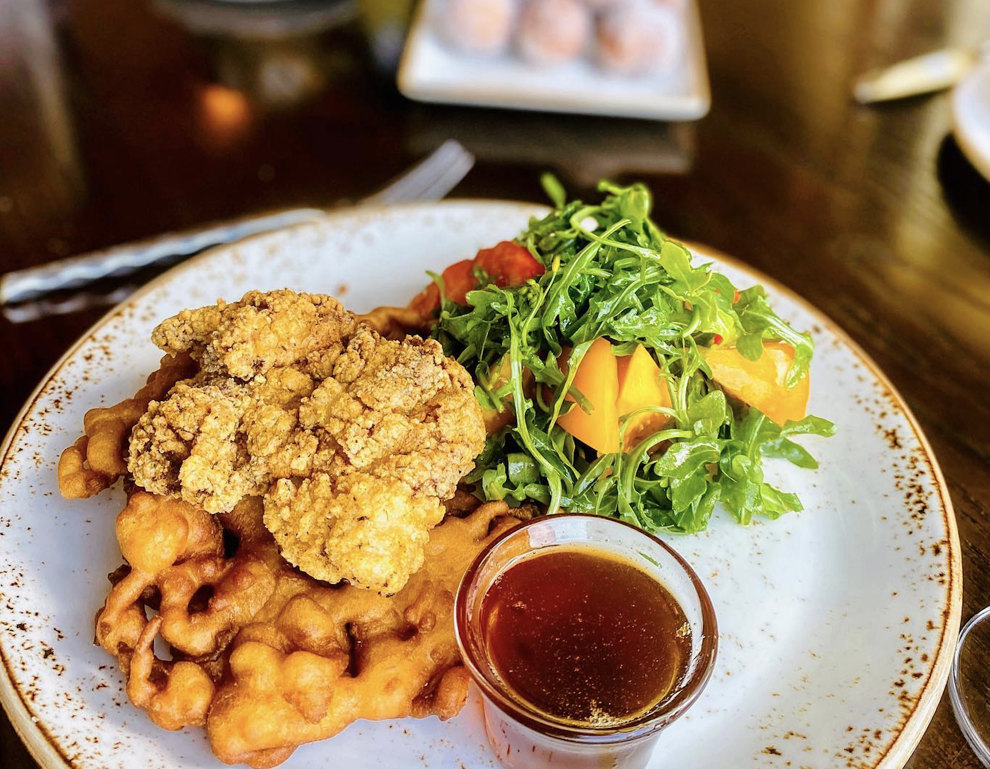 The Dining Room at Salish Lodge & Spa
While The Dining Room at Salish Lodge & Spa has beautiful views, luxurious spa experiences, and excellent services, to name a few, it was voted as the Eastside's best brunch spot this year. Executive chef Tristan Chalker suggests trying the fried chicken and funnel cake on your next visit: "It's like going to the fair," he said.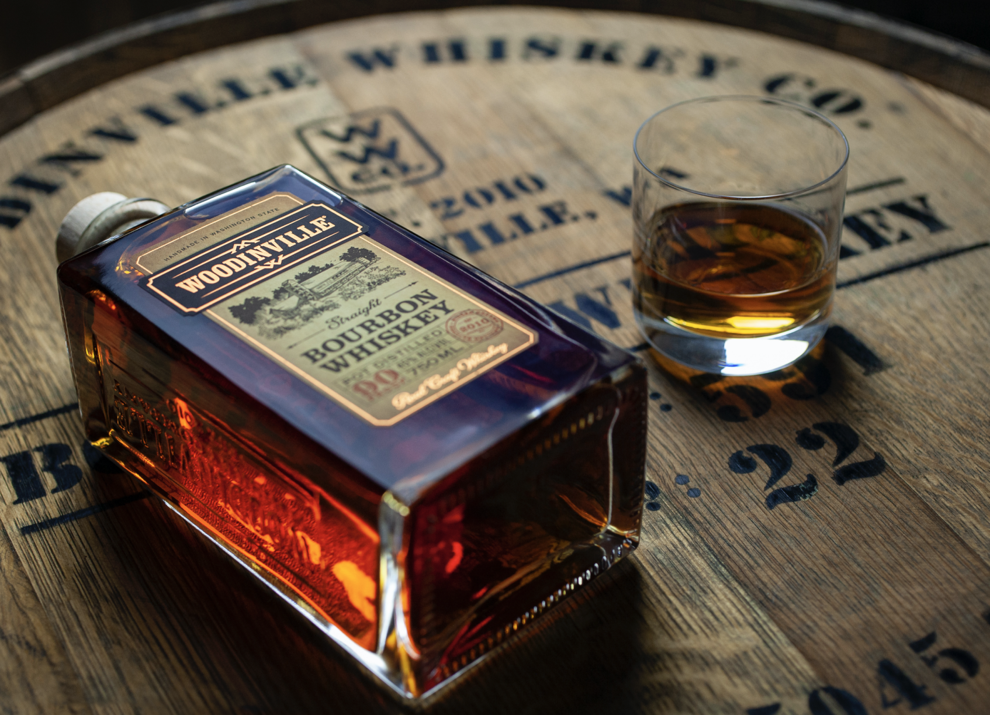 Woodinville Whiskey Co.
When best friends Orlin Sorensen and Brett Carlile launched Woodinville Whiskey Co. in 2010, they had one simple, if lofty, goal: to offer the world's best crafted whiskey. In the ensuing decade, the distillery has become renowned for its premier-quality products, with its corn and rye sourced from the Quincy-based Omlin family farm — which it grows specifically for Woodinville Whiskey Co. — and the entire crafting process remaining methodical and carefully timed to ensure the best product. (Consider that, before being coopered, Woodinville Whiskey Co.'s barrel wood is seasoned for 18 months in the elements before getting charred to enhance flavor.) The company, which Forbes once declared "may just (make) the best craft whiskey in America," recommends its award-winning flagship product — its straight bourbon whiskey — as its must-have.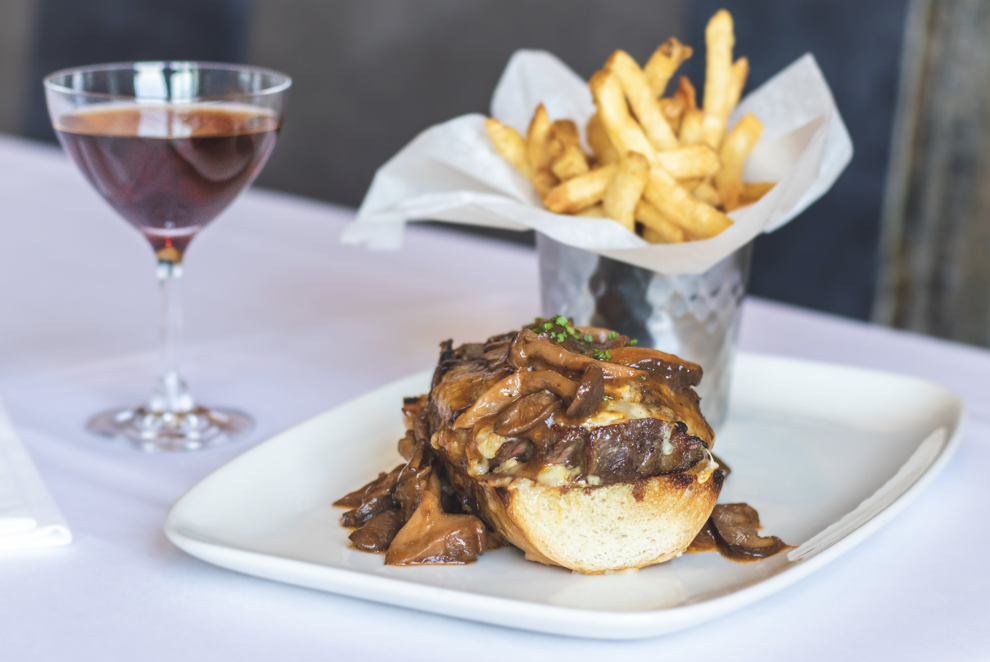 John Howie Steak
Who better to recommend a happy hour pairing at John Howie Steak than John Howie himself? The accomplished restaurateur suggests ordering the Open Face NY Steak Sandwich. The mesquite-grilled USDA prime dry-aged New York steak on a toasted garlic baguette with white cheddar and Monterey Jack cheeses and wild mushroom sauce pairs well with the steakhouse's Rye Manhattan, made with sweet vermouth, bitters, and cherry. "The NY steak sandwich is a great representation of our quality meats in a very hearty, rich sandwich," Howie said. "The Rye Manhattan has some light spice and sweetness to the cocktail, which works well with the richness of the NY sandwich."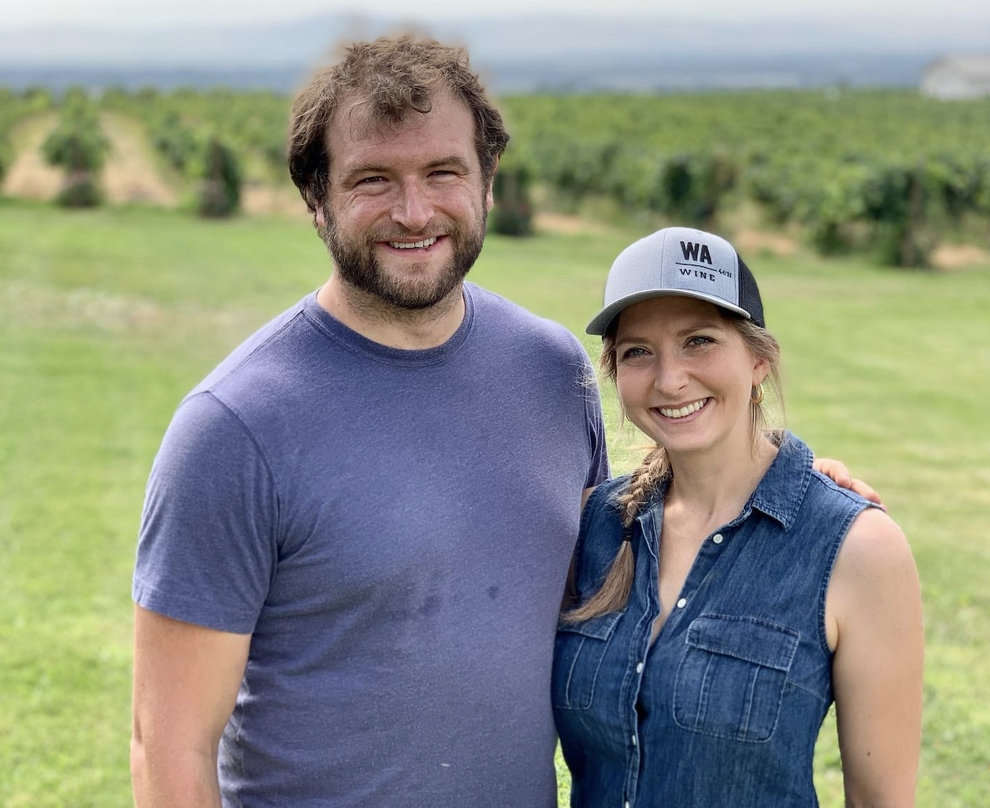 Orenda Winery
"Orenda Cabernet Franc stands in stark contrast to bolder Washington wine. Our winemaking style focuses on the use of exclusive French oak to elicit subtle flavors of baking spices and cocoa powder to pair with Cabernet Franc's characteristic red fruit notes of cherry and raspberry. What results is a medium body food pairing wine — an excellent complement to most chicken, pasta, and pork dishes. Cabernet Franc is also our personal favorite wine and has been our flagship varietal, gaining us most of our notoriety to date with multiple recognitions across competitions." — Samantha & Xander Kent, co-owners/winemakers of Orenda Winery in Carnation
Kathakali
Kirkland's Kathakali, voted the Eastside's best Indian restaurant this year, specializes in the cuisine associated with the Kerala region. Its staple item, according to the restaurant, is the meen pollichathu, a marinated fried fish dressed up with tomatoes, onions, ginger, garlic, green chili, curry leaves, and seafood spices, all cooked to tender perfection in a banana leaf.