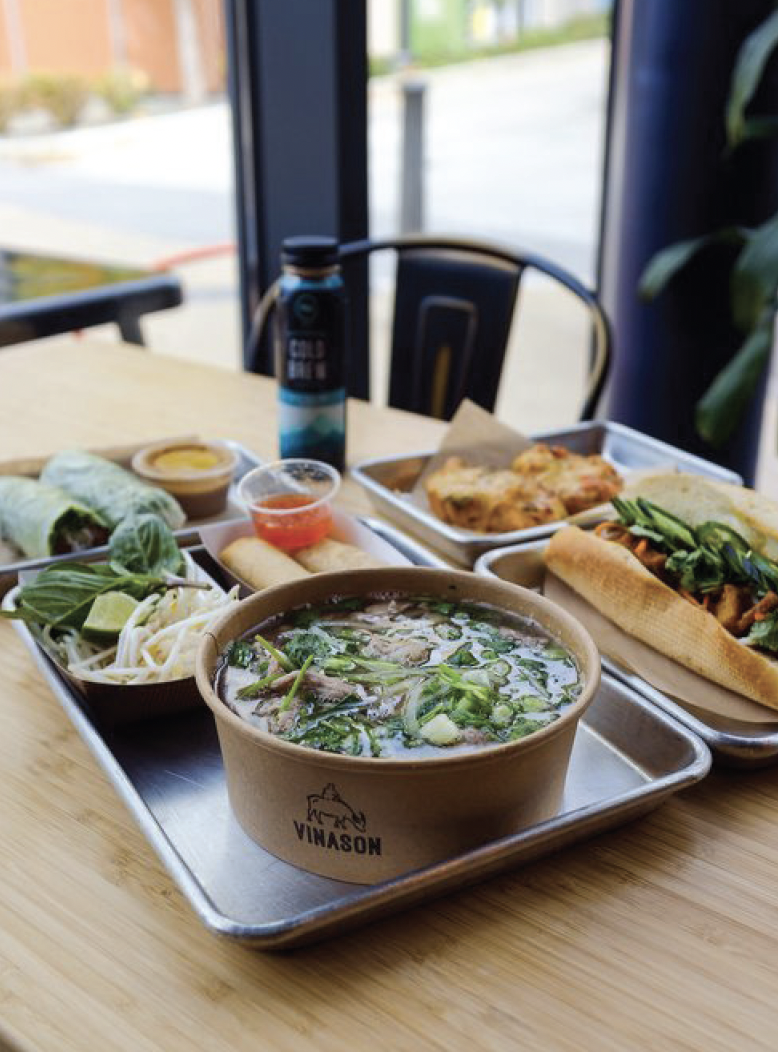 Vinason has been serving up high-quality Vietnamese favorites at several Seattle and Eastside locations, including Kent, Sammamish, and Kirkland.
Recently, it opened a restaurant in Sodo, a prime spot for any game day. There, you can savor a full menu of pho, banh mi, and vermicelli bowls, plus the signature self-serve beer wall featuring more than a dozen taps.
Along with football, it's also officially soup season, and the ability to customize a heaping bowl of pho to one's tastes has always made it a satisfying favorite.
Vinason makes a good thing even better, using fresh produce sustainably sourced from local and ecominded vendors. The pho menu includes traditional beef as well as chicken, prawns, custom combinations of proteins, and vegetarian and vegan-friendly choices. A steaming hot bowl of hearty noodle soup with all the fixings is a win for anyone braving a brisk autumn day.