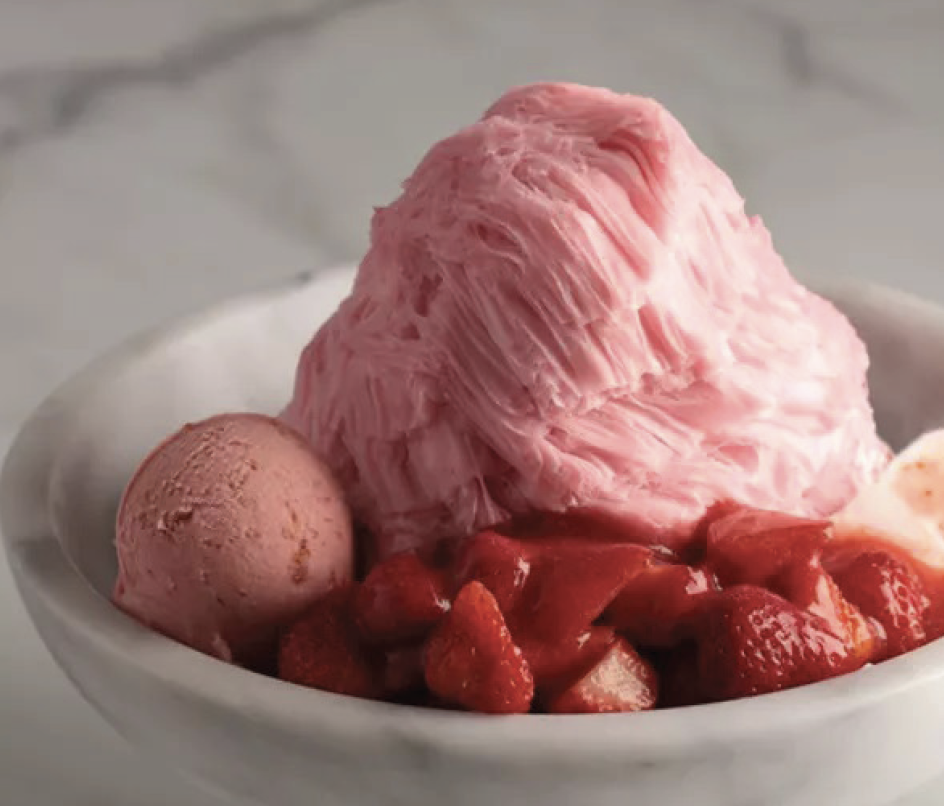 For those with a dedicated sweet tooth, there is no such thing as a seasonal dessert, so regardless of rain, sleet, or snow, a craving for Taiwanese shaved ice cannot be stopped now that Bellevue has Ice Monster.
A popular treat throughout Asia, this isn't just any old snocone — blocks of frozen flavored ice are shaved into fine, paper-thin ribbons, producing a heaping mountain of cloudlike, delicate shavings served with fresh fruit, ice cream, condensed milk, sweet jelly cubes, or boba.
Highly regarded in Taiwan and originally opened in 1997, this is one of a handful of Ice Monster locations opening in the U.S., giving the Eastside direct access to this elegant, textural dessert any time of the year. Located on the first floor of Bellevue Square.