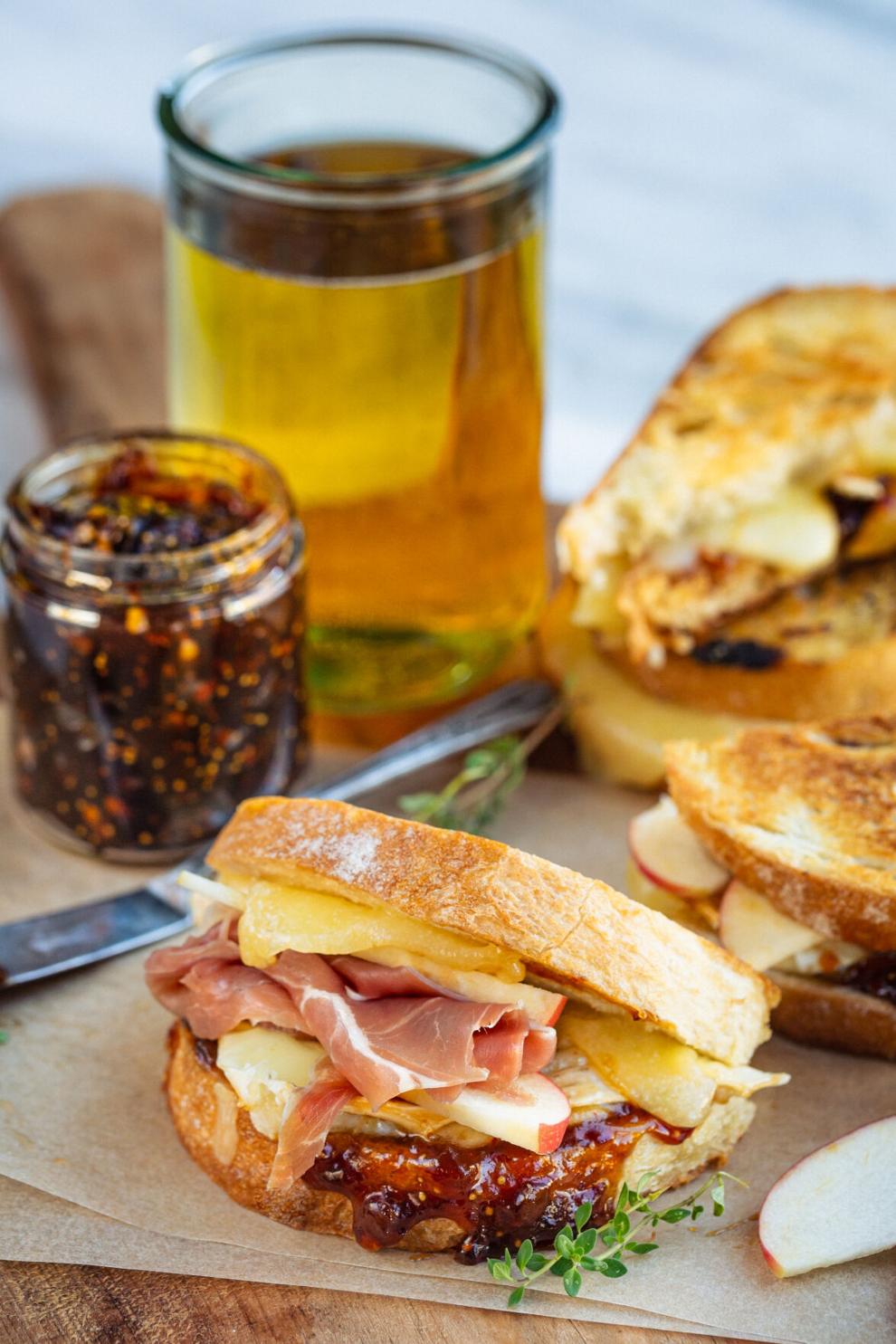 March is still quite chilly here in Washington, so my house stays in comfort food mode as we begin to plan our garden spaces and welcome the glorious springtime. All winter long, I serve brie and spicy fig jam with crusty bread to guests, and we even have lazy dinners of cheese and great bread some evenings.
One of my favorite things March has to offer is how the sun starts peeking out more often, and the cherry blossoms make their astonishing debut along sidewalks, and in yards. Also, it's still grilled cheese season. I decided to combine two things I love so much throughout winter into this gloriously gooey — and welcomely spicy — grilled cheese. I added prosciutto for sass and sliced Pink Lady apples for crunch. Two of the best cheeses, in my opinion, round out this winning combo: brie and sharp cheddar. This grilled cheese alongside a cold beer might be the best meal you'll ever have.
---
The Ultimate Grilled Cheese
Makes 4 sandwiches
Prep time 15 minutes
Cook time 8–9 minutes
Ingredients
4 tablespoons soft butter
8 slices crusty artisan bread
4 tablespoons spicy fig jam (nonspicy works, too)
8 slices brie cheese (1 6-to- 8-ounce wheel)
8–16 slices sharp white cheddar (roughly 8 ounces) (If presliced, you'll need 8; 16 if sliced off the block)
1 apple, thinly sliced
4 slices prosciutto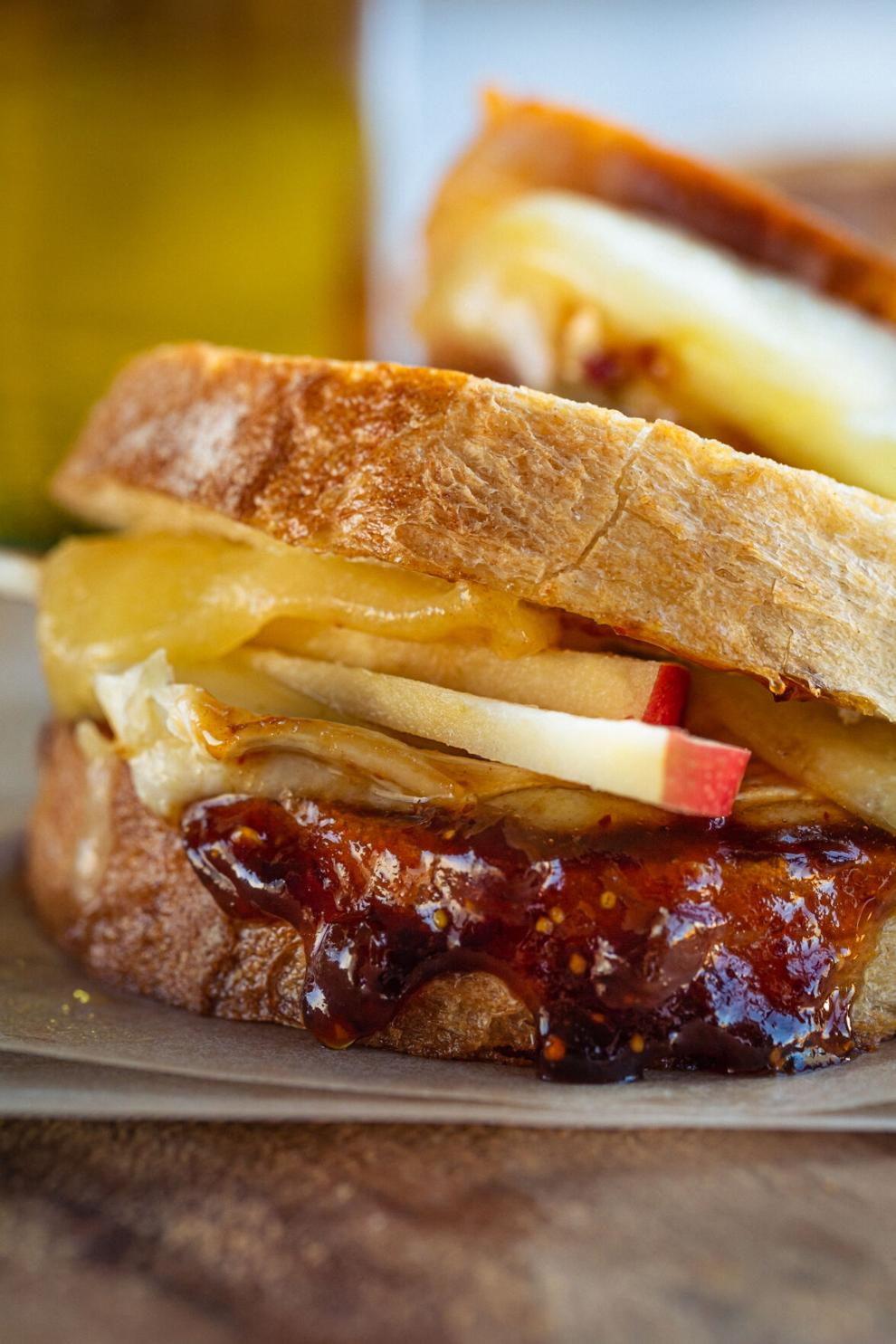 The Method:
Heat a large skillet over medium heat. Depending on the skillet size, you might need to fry two batches of sandwiches.
Smear 1/2 tablespoon of butter on one side of each slice of bread.

Spread 1 tablespoon of fig jam on (the unbuttered sides) 4 slices of bread.

Lay the 4 slices of bread into your skillet jam side up, with butter in contact with the pan.

Lay 2 slices of brie on each slice and 1–2 slices of sharp cheddar over the top of that. Cover each sandwich with the other buttered slice of bread, butter side up.

Fry the sandwiches for 3–4 minutes per side, or until the outside is golden brown and the cheese is melted.

Once the sandwiches are finished, lift the top slice of each sandwich to add the slice of prosciutto and apple slices.