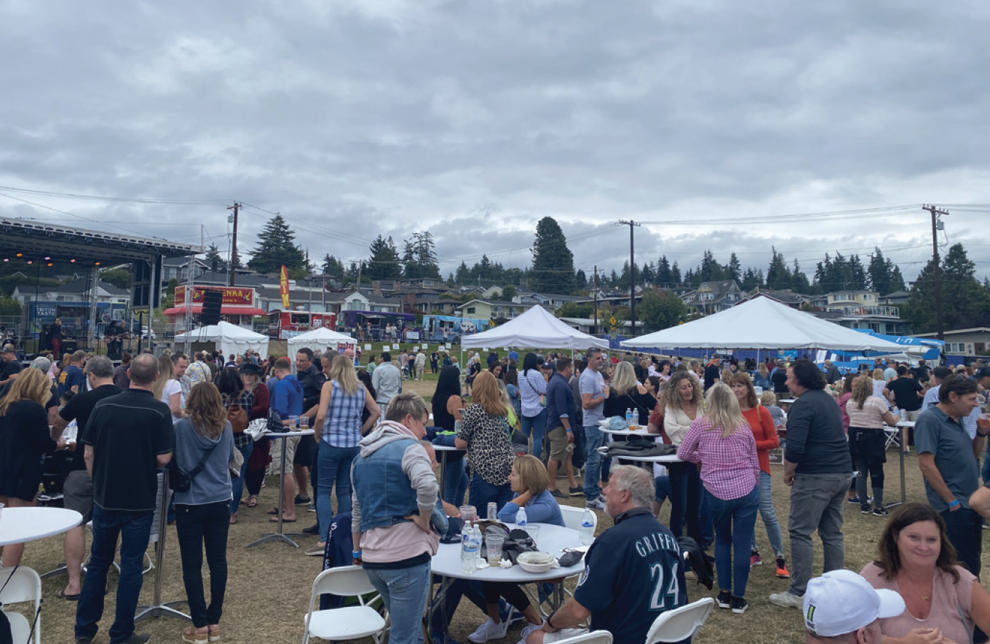 Since 1982, Edmonds' food festival has been an outdoor fair-style showcase for local restaurants and food vendors. Over the years, it has expanded to include live music, a beer and wine garden, and family-friendly games and activities.
This year's Taste Edmonds is bringing back its annual Beer Garden Cornhole Tournament, open for two-player team sign-ups. The three-day event, starting Friday, Aug. 19, also is an opportunity to support the community, as it serves as a major fundraiser for the Edmonds Chamber of Commerce. The fundraiser, in turn, donates proceeds to local nonprofits, service groups, and school clubs.
Tickets are $10 per day, available for pre-purchase online. The event is being held at Frances Anderson Field.