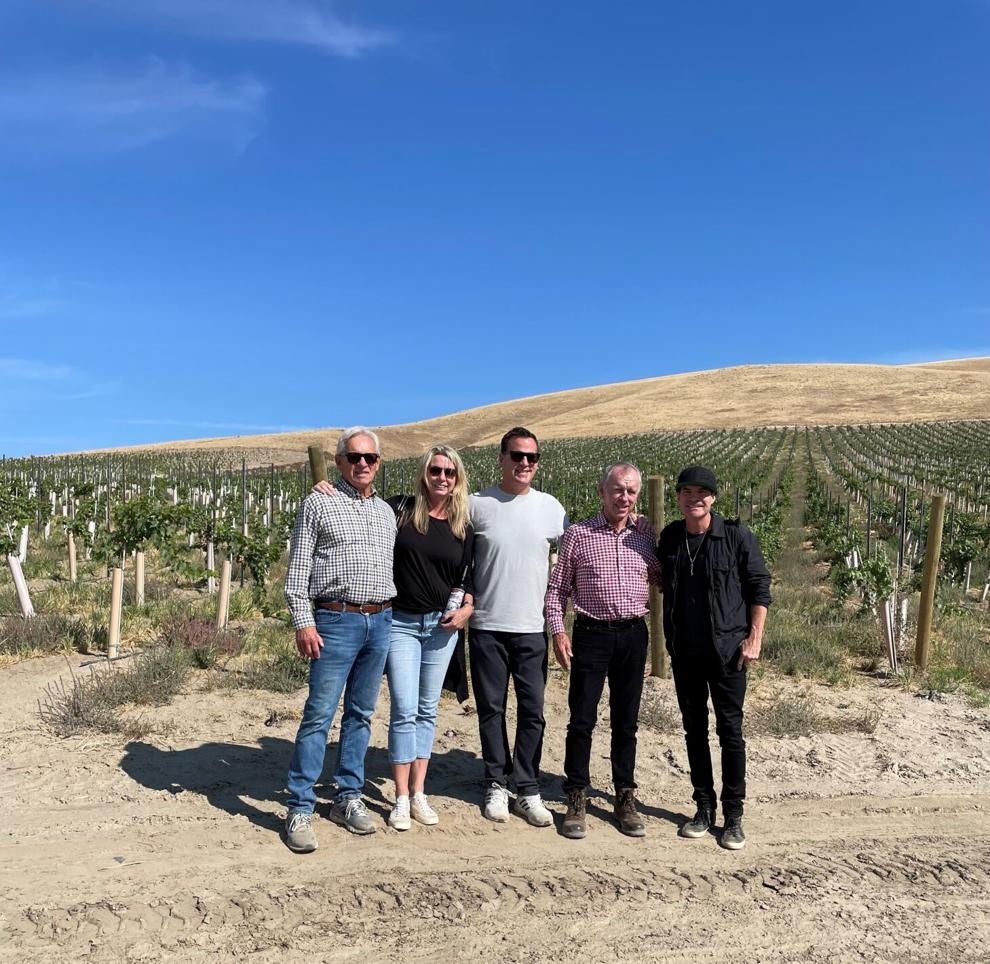 Up River Red, a new benefit wine that will help protect and restore local salmon populations, is now available in all seven Duke's Seafood locations. The wine was created by Duke's in partnership with Damsel Cellars and Pat Monahan of the band Train.
The cabernet sauvignon is made with grapes from Washington's latest American viticultural area, Candy Mountain. Candy Mountain was only recently designated wine land in 2020 and become Sustainable WA-certified in 2022, so the second vintage will be certified. Because of the small size of the growing land, it currently serves only Duke's restaurants and a few other boutique wineries.
Up River Red is produced by Damsel Cellars, a Woodinville winery that was founded by winemaker and co-owner Mari Womack.
"Great wine depends on healthy vineyards, which rely on thriving ecosystems — so the mission really comes full circle," said Heather Andersen, co-owner of Damsel Cellars. "Wild salmon are a keystone species; they play a critical role in the Pacific Northwest ecosystem. Salmon nurture everything from bears and orcas to healthy streams, rivers, and foliage. Ensuring their survival is critical to a habitable and healthy Northwest."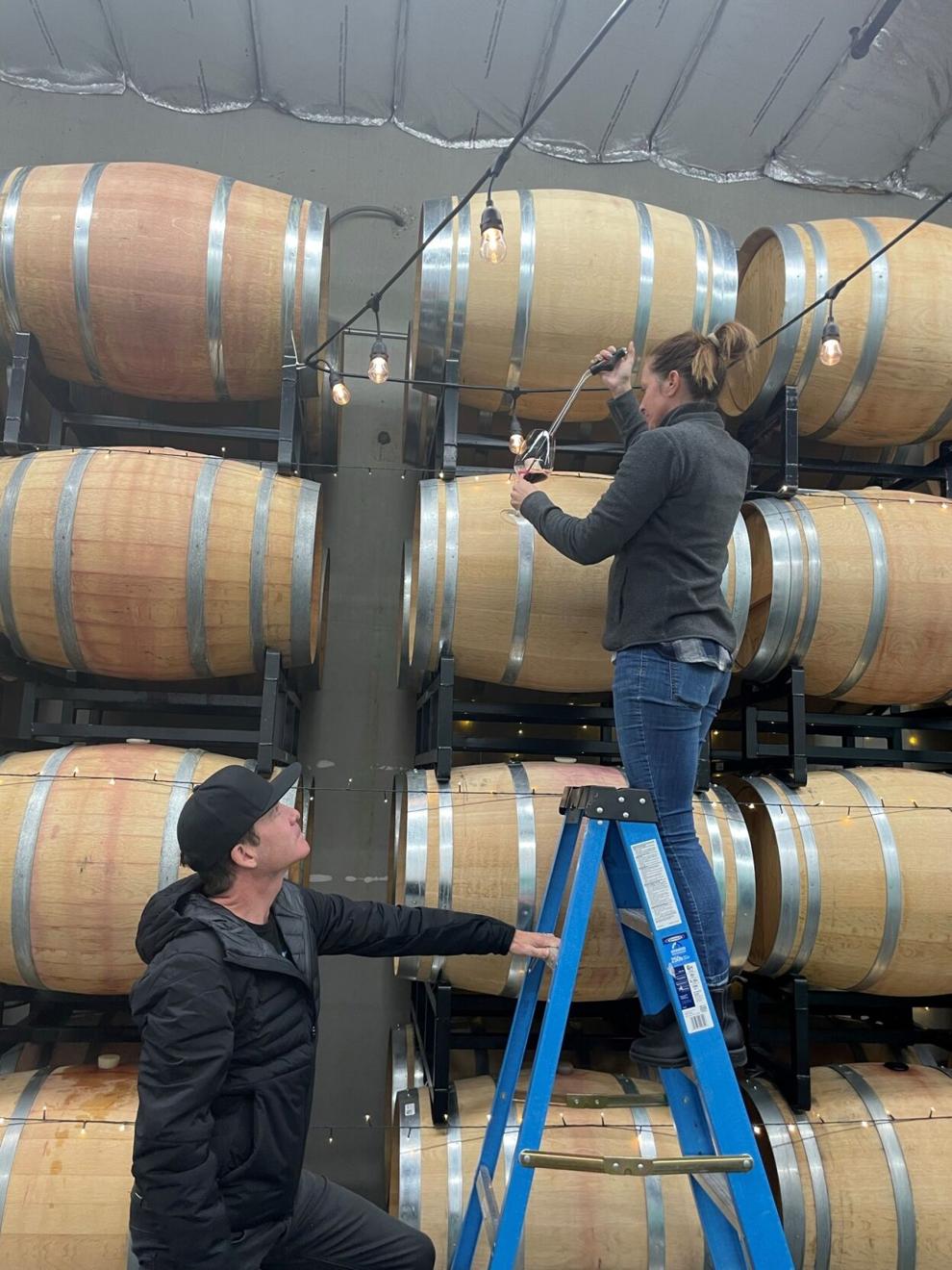 A 2020 report by the World Fish Migration Foundation found that migratory freshwater fish populations declined by 76% between 1970 and 2016. Similarly, a recent test conducted by nonprofit marine conservation organization Oceana concluded that almost 70% of fish labeled "wild caught" was, in fact, farmed fish.
Salmon populations are facing many challenges. Dwindling free-flowing rivers are prevalent because of damming, and there also are river and habitat loss, water pollution, chemical runoff, increasing water temperatures, and predator proliferation. On top of this, salmon also are facing commercial overfishing.
"The Pacific Northwest has lost 95% of the wild salmon resource," said Duke Moscrip, founder of Duke's Seafood. "We need to restore wild salmon at an accelerated pace before they go extinct. We must do everything we can to ensure that there will be plenty of wild salmon for our grandchildren and our grandchildren's grandchildren."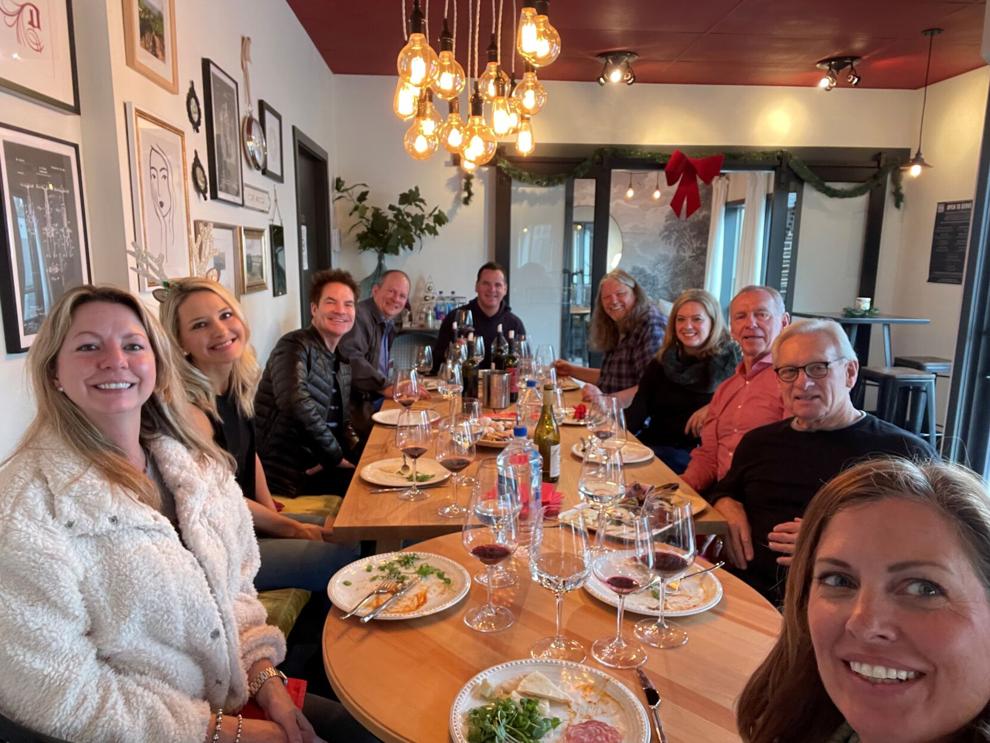 While there are government interventions and nonprofits to help with the dwindling salmon populations, more effort is needed to help salmon populations and ensure their survival according to the group.
"Until my friendship with Duke and John Moscrip began, I didn't realize the many problems humans have created for wild salmon," said Monahan, lead singer of Train. "After learning something this profound, you can't look away."
The limited-release wine debuted at the inaugural Saving Wild Salmon Soiree fundraiser at Duke's in April, when a portion of the proceeds went to the nonprofits Wild Fish Conservancy, Save Our Wild Salmon, and Long Live The Kings.
"So many people in our own backyard are unaware of how critical this situation is," said John Moscrip, chief operating officer at Duke's and son of the founder. "We need to take action now to save our Northwest salmon populations."