Apple berry crumb, chocolate pecan, northwest berry — even the names of the flavors are delicious. 
Nestled into an unassuming storefront on First Street in downtown Snohomish — one of the most quaint and cozy towns in Washington, we might add — is a pie shop serving up fantastic fillings and buttery crusts.
One might walk right past the entrance if not for the hand-painted signs picturing plump pie and the words "Snohomish Pie Company."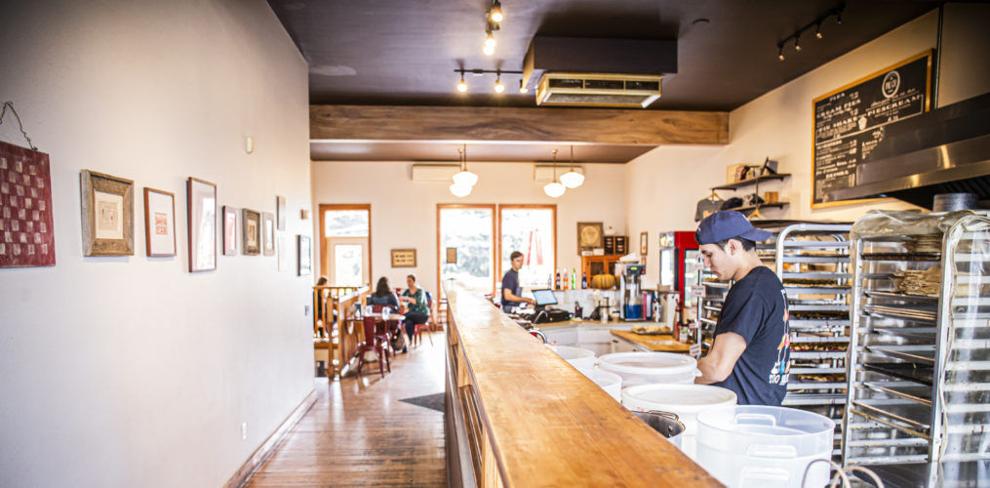 Upon entering, a wave of confectionery-soaked air fills the lungs, and you might find yourself, without fully realizing it, ordering one of everything.
You really can't go wrong on flavor. Many of these recipes have been tried and tested over the shop's 23 years in business. It initially opened in 1996 and has been an established fixture of the community since.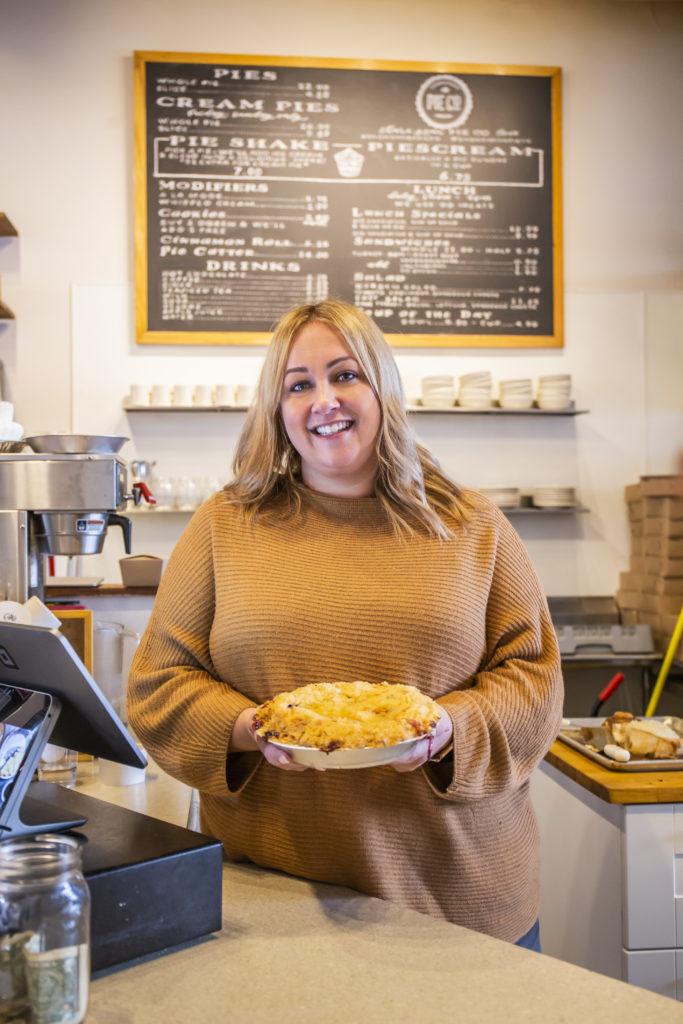 After alternating ownership a couple times, the shop came into the hands of Jenny Brien, who has been at the pastry helm since 2009. In her decade of ownership, Brien has put this small-town storefront on the radar of sweet-lovers across the nation.
Brien grew up in Snohomish on an apple orchard and farm. She was destined, it seems, to run a pie-producing business. Her business acumen developed at an earlier age than most; she recalls being offered $1.50 from her mother for each horse stable she cleaned, and promptly hiring a neighbor to do the job for 75 cents per stable and keeping the profit for herself. And then there was her love for pie; Brien's fondest childhood memories were of preparing pie with the apples from the orchard for her family, which they would enjoy on the patio after dinner.
Although in hindsight, Brien and the pie company seem to go together better than strawberry and rhubarb, it took some time for her to realize her path. She was studying psychology in college and was merely a patron of Snohomish Pie Co. when she was searching for her calling. Seven months pregnant with her first child, Brien received a message on MySpace from the then-owner of the shop, inquiring as to whether she would be interested in taking over the restaurant.
"The pie company found me," Brien said. "As much as I chose it, it chose me, too."
Brien accepted the offer, and she signed Snohomish Pie Co. into her name one week after her son was born.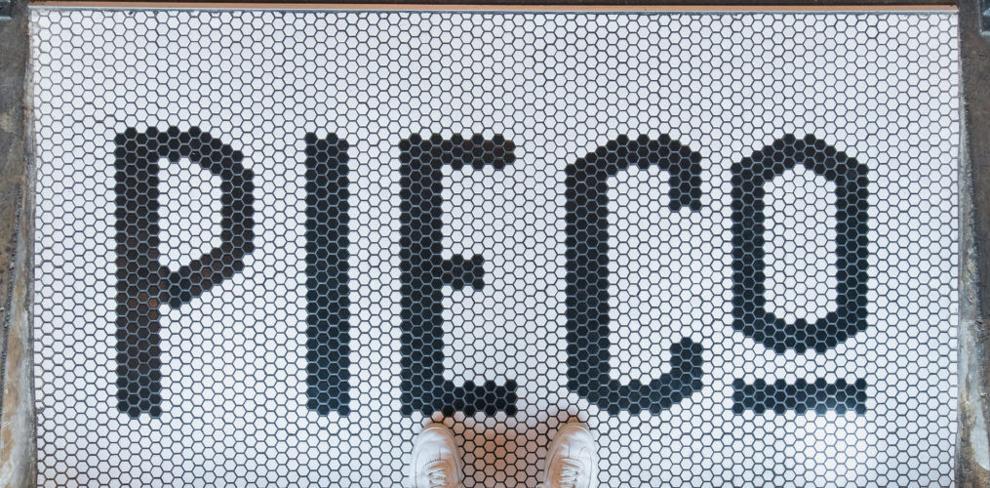 Initially, she maintained many of the habits and characteristics that locals had become accustomed to. The small town of Snohomish would have recoiled against a total makeover, even if initiated by a local. It was a blessing in disguise that Brien didn't feel an immediate need to make the store her own. She was, after all, learning the ins and outs of running a business (something she didn't have prior experience doing), mastering established recipes (she had no formal pastry training), and raising her newborn (her first experience with being a mother).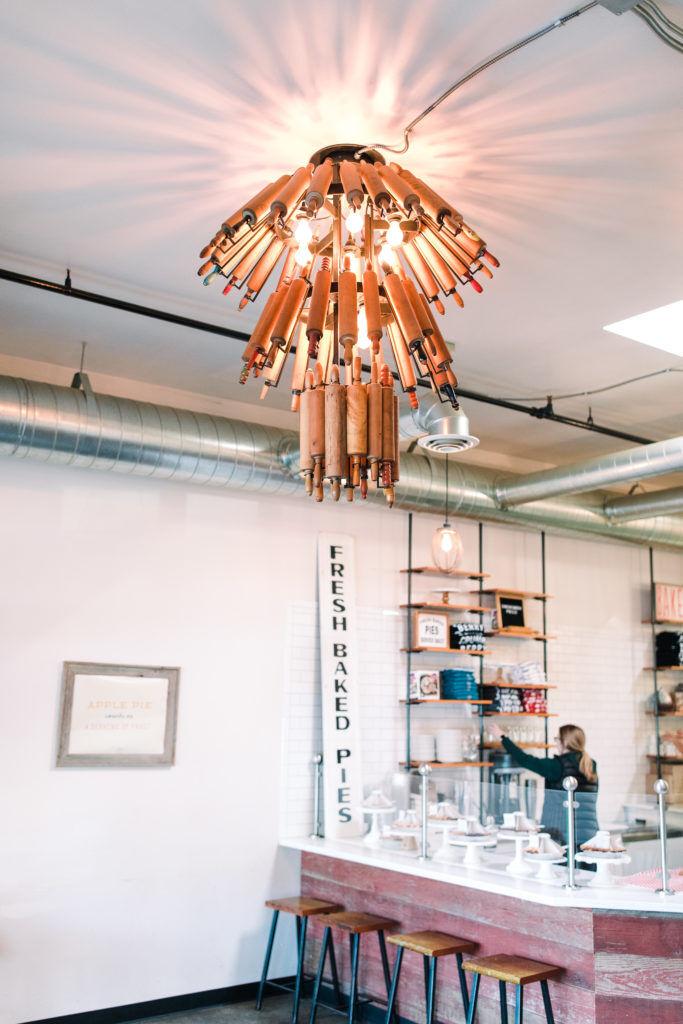 Needless to say, it was a lot to learn.
Once she mastered the basics, she began to implement small adjustments to make it even better. First, she began sourcing higher-quality ingredients, locally made whenever possible. Then, she began improving systems: She significantly cut down on waste to make her business more sustainable, tracked analytics to better prepare for seasonal rushes, and implemented standardized customer service training.
Eventually, Brien began to make more substantial strides. She redecorated the space, added cream pies and a variety of new recipes to the menu, underwent a rebrand in 2014, opened a second location in Mountlake Terrace in 2015, and established a dedicated social media presence.
"I've never seen such a game-changer like social media," Brien said. "It's really made a mark on the business."
Scrolling through the shop's hypnotizing social media feed, you'll find much more than just pies. Aside from the 100-or-so pies baked per day, it also churns out pie shakes, a slice of pie blended with three scoops of Snoqualmie Ice Cream; piescream, basically a parfait of pie and ice cream, topped with whipped cream and colorful sprinkles; big, beautiful cookies; massive cinnamon rolls; soups, salads, and sandwiches; and a variety of beverages.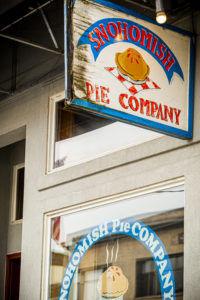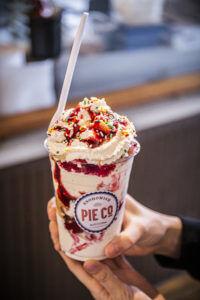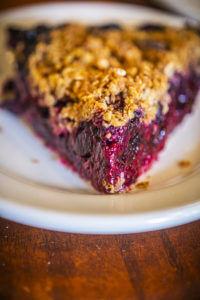 Brien tells us we're in the midst of her busiest season. The holidays bring comfort food cravings, and people from all over the Puget Sound and beyond make her pies the staple of their celebrations. At the time of publication, Brien was anticipating more than 3,000 pies to go out the door for Thanksgiving alone (she proudly told us that, due to her sustainability and organizationally focused systems, she'd have zero waste on that day). And even though it's her busiest time of year, it's also her favorite. 
"My business, my heart, is about people, not profit," Brien said. "It's about creating memories. It's about the community."
Having a product that plays a role in bringing people together, sharing quality time, and connecting, is what it's all about. And what brings people together better than pie?