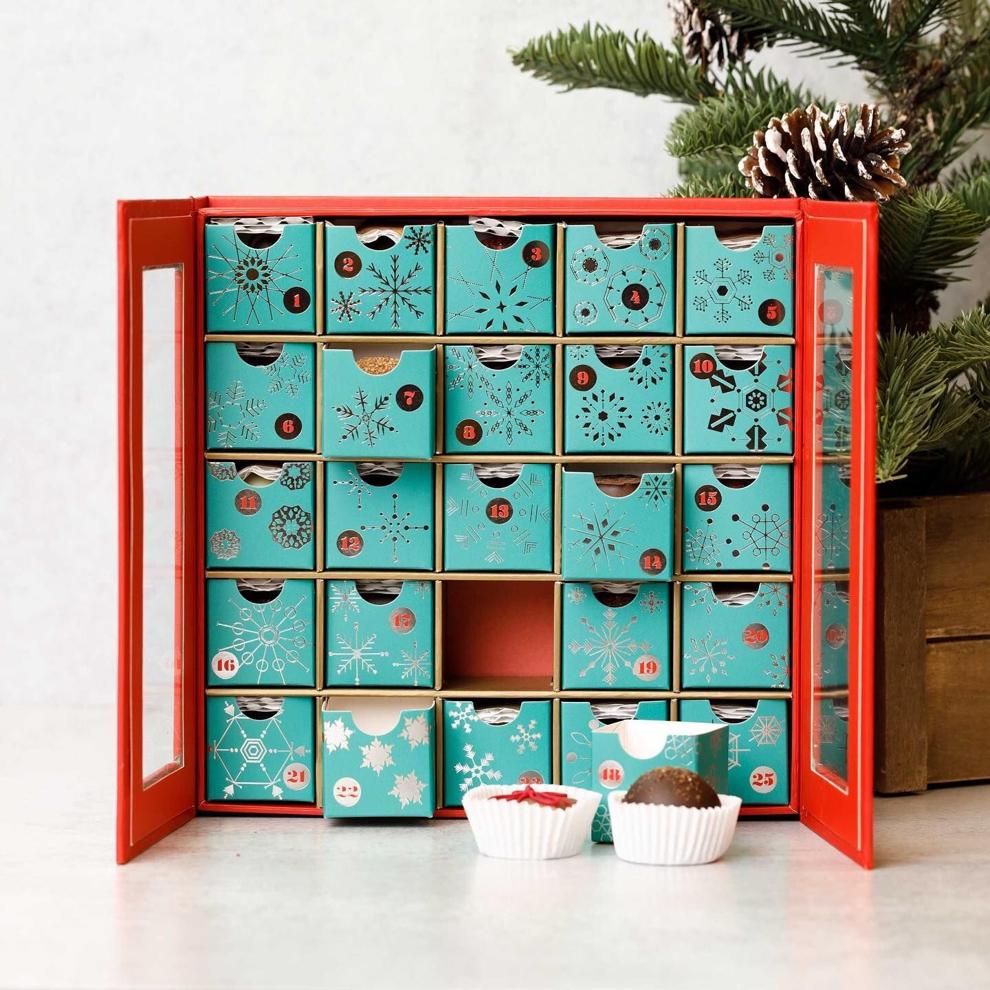 What better way to celebrate the holiday season than with an advent calendar full of delectable chocolate truffles?
Moonstruck Chocolate Co. has just released a 25-day advent calendar of delights, featuring flavors like Raspberry Thicket, Dark Salted Caramel, Orange Grove, Champagne, Oregon Hazelnut, and many other signature truffle fillings. Handcrafted with care using ethically sourced chocolate and regional ingredients, Portland, Oregon-based Moonstruck has been making out-of-this-world treats for nearly 30 years.
Along with limited-edition seasonal items, they craft elegant bars, bite-sized "drops," and cocoa, all the perfect size for stocking-stuffers. Order from Moonstruck's online store, and get a head start on holiday shopping.