Who would have thought a local Facebook group would turn into a baking community to help neighbors in need? Katherine Kehrli, associate dean at Seattle Central College's Culinary Academy, helped launch Community Loaves last April. Community Loaves is a grassroots bread brigade made up of hundreds of volunteers baking and delivering homemade bread to food pantries. "As a community, we are passionate about bread baking and are united in a mission to provide delicious, nutritious, freshly baked bread to our local food pantries. We are fully entrenched in the greater Puget Sound area, with 646 volunteers, and have recently launched operations in Oregon," Kehrli said. We chatted to find out more and how readers can join:
Tell us more about Community Loaves.
Community Loaves is a grassroots bread brigade, baking and delivering homemade honey oat sandwich loaves in support of our overstretched food pantries. Twice a month, our volunteer bakers select one of three approved Community Loaves formulas. They make and bake their loaves, package up to three for the food bank, and enjoy one with their families (a batch size is four loaves). On donation day, the packaged loaves are taken to the nearest Community Loaves hub. From there, they are whisked off to the food bank. It is a fantastic bread relay, resulting in over 1,000 loaves per donation.
How has the group changed since it first formed last year?
It was a lightning bolt moment, an answer to the question of "How can we help?" A few phone calls to a band of bread-baking friends/enthusiasts turned into the creation of our initial formula. It went from a couple of college-interrupted kiddos driving around for Mom to drop off supplies and pick up bread at our early pioneer bakers, which slowly grew each week and with each donation, and resulted in the need for even more organizational structure at each new milestone. … We've gone from an initial donation of 19 loaves on April 27 to our most recent January donation of 1,537 loaves. This year, we have a goal of 1,000 bakers, and intend to donate 30,000 loaves of bread.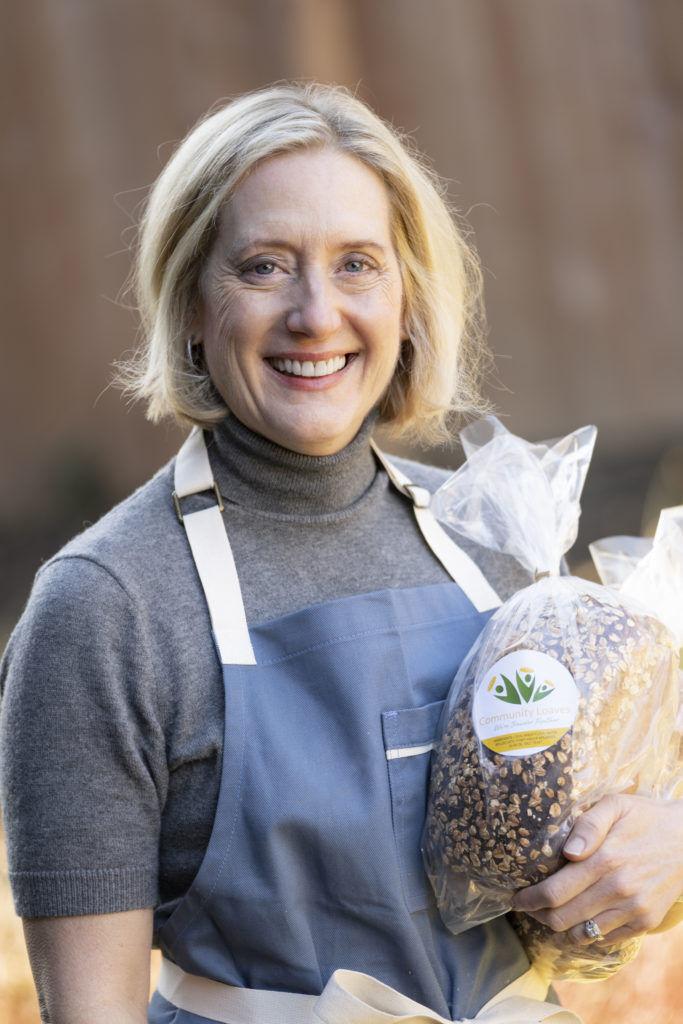 What have been some of the biggest challenges this group has faced?
I suspect just keeping up with our own growth and figuring out ways to contribute more loaves and support more bakers who want to bake. I have a long list of improvements and too few hours in a day.
What has been the most rewarding?
It is an absolute pleasure to have launched this nonprofit enterprise, and I absolutely love every aspect — from delivering bread to the food pantry and onboarding new bakers, to coaching and troubleshooting on our bread formulas, to most recently driving our pop-up flour truck to the hubs to deliver supplies. But absolutely, the icing on the cake is the rich community we've created together that's so very willing to lend a hand, is united in a passion for bread baking, is dedicated to providing nutritious freshly baked bread into the emergency food system, and is supporting local farmers and mills through thoughtful sourcing of ingredients. At Community Loaves we say, "We're breader together!"
If you're interested in baking bread with Community Loaves, learn more here.