When you strike up conversations with people in the wine industry, you'll notice a couple of things. First off, they're some of the nicest people out there. They say bad apples (er, sour grapes) exist in every industry, but you'll have a hard time finding one here. Secondly, the wine siren song lures all sorts of characters to the industry, and their tales are as interesting as the red blends, sweet rieslings, and dry chardonnays they concoct. It's no secret that Northwest wine is making a name for itself, but let's not forget the wineries and tasting rooms in our own backyards. Here are five wineries to check out for great glasses of wine and, if you're lucky, awesome conversation with the owners, too.
W.T. Vintners
Woodinville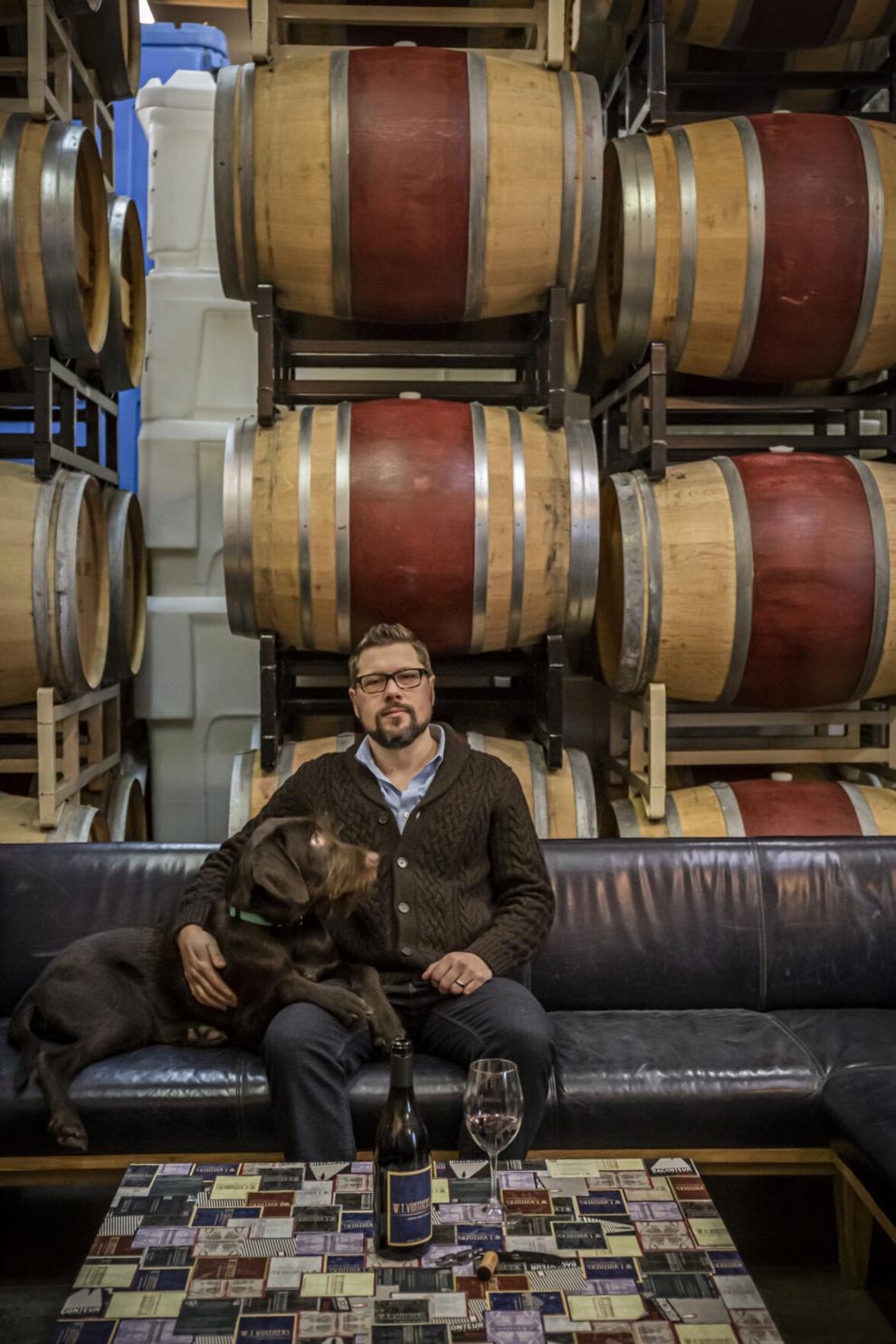 It was over beers with a friend that Jeff Lindsay-Thorsen pitched an idea he'd been mulling over for a while. He wanted to make wine.
Granted, he was already a sommelier at the time. His friend, George White, thought the idea was a good one. 
Soon the first iteration of W.T. Vintners came to be in the garage of White's father's Woodinville home, where they would make about 50 cases in 2007. In a few short years, they'd have a successful winery just down the road from that garage, making about 2,000 cases.
W.T. Vintners is a joint effort between Lindsay-Thorsen and three others: his wife, Cortney Mills, and friends George and Casey White. 
When Lindsay-Thorsen's not at the winery, you can find him doing the other job he loves, working as a sommelier at esteemed restaurant and wine bar RN74 in Seattle.
In his early 20s, he was set with a stable corporate job as a buyer at Nordstrom. Although the paycheck was good, something was missing — passion. He went back to school and found his way into the restaurant and wine industry.
At W.T. Vinters, they take a hyper-traditional approach to winemaking, and nothing is added during the fermentation process, which allows for what Lindsay-Thorsen calls spontaneous fermentation. The goal is to pursue elegance over power, he said. Each bottle is meant to tell the story of the vineyard it came from. To do this, they use whole grape clusters to bring out a flavor in the wine that is more savory than sweet. The wine is designed not to be overpowering in flavor or alcohol content. In this way, W.T. Vintners wine evokes a sense of worldly travel, something else important to the winemaking team.
Lindsay-Thorsen and Mills got married in 2008. Aware of the recession looming, they opted for a year of wine-focused globe-trotting rather than purchasing a home. For the next year, they would travel, working harvests from New Zealand to the coveted region of Burgundy, France.
Lindsay-Thorsen believes that visiting other wine regions and meeting with the winemakers was an invaluable experience.
You might not have the time to travel to France anytime soon, but you still can get a taste of it during a visit to W.T. Vintners' Woodinville tasting room and winery. Walk into the charming, little tasting room area, or head into the warehouse, where you can sit at a beautiful wooden table — built by Lindsay-Thorsen — surrounded by the wooden wine barrels where the magical fermentation process happens.
Leony's Cellars
Enumclaw and Cashmere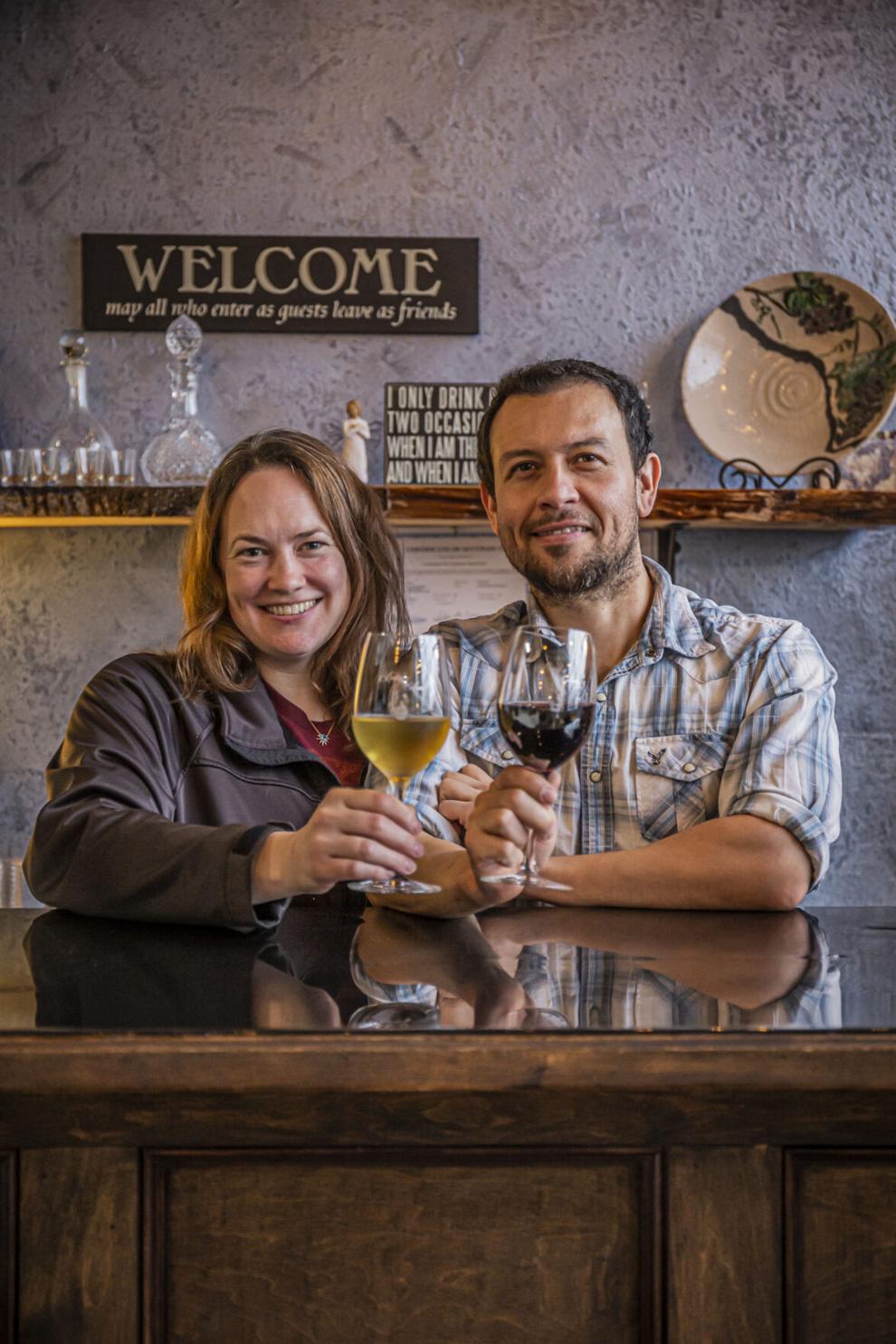 Sandi and Salvador Moreno might have one of the most unique stories when it comes to how they got into the wine industry — and it starts with Craigslist.
While on active duty in the U.S. Navy in 2014, Sandi set out to find the perfect wine barrel to transform into a table for her backyard. But her project quickly turned into something more elaborate after a listing for a small boutique winery in Cashmere caught her eye. She and the owner got to talking, and soon she was planning to take over a little boutique winery with her husband — the former owner promised to help them through the transition. 
They loved wine and were interested in starting a business, so they decided to jump in. Sandi was still on duty for the Navy, working in recruiting from Seattle (she's still in the U.S. Navy Reserve), so they were running back and forth between the east and west sides of the state. Salvador worked as a painter, so they were both working two jobs. The two also were newly married around this time — and spent their honeymoon bottling wine. Around this time, they also started their education with the Northwest Wine Academy through South Seattle College. When they enrolled, they were looking to build their skillset and worked with instructors and took courses that were invaluable to them in growing their business.
When discussing a name for their business, Salvador brought up that he'd like to incorporate a lion into the logo. Sandi's middle name is Leony, which happens to mean lioness. They decided to run with it, and Leony's Cellars was born.
Fast forward a few years later, and Sandi and Salvador not only run the winery in Cashmere; they have expanded to a second location in Enumclaw. 
Boutique wineries operate on a smaller scale and, as a result, the couple has a hand in nearly every aspect of the business, from making the wine to designing the labels.
Their wines have unique, fruity flavors and there also are fun dessert wines, like Sultry Coffee Port, which is fortified with brandy and infused with cold-brew Sumatra coffee. If you find something you like during a tasting, you'll probably want to buy it on the spot — they usually make about 50 to 100 cases at a time. 
Their Enumclaw location is about an hour from the Eastside. The tasting room is located in the main downtown area of Enumclaw, a cute street lined with locally owned shops and restaurants. It's a beautiful space with vintage charm. Once you sit and sip one of their wines — you won't want to leave.
Damsel Cellars
Woodinville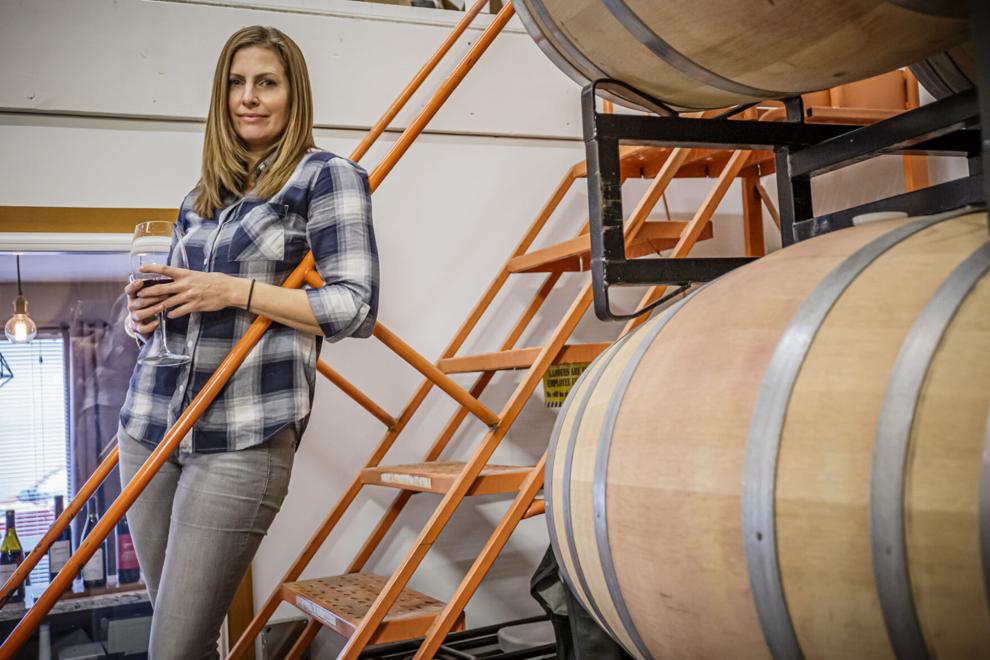 After about 22 successful years in the Seattle restaurant scene, Mari Womack knew that she wanted to get involved in the wine industry. And to do this, she knew she had to get closer to the action. 
Woodinville was the answer, and soon she was spending most of her time there, volunteering at various wineries to learn the craft. In 2011, she started volunteering at Obelisco winery, and from there moved around to various local wineries, taking part in nearly all aspects of wine production. The great thing about the Woodinville wine community is that people are willing to help you, she said. 
"I just kind of kept showing up," Womack said.
She eventually became assistant winemaker at Darby Winery in 2011, and a few years later she set out to do her own thing, founding Damsel Cellars in 2014. 
The name Damsel Cellars is a nod to the way Womack sees wine. She says that originally the name was going to be for a particular wine she was making. But the name stuck with her and she kept coming back to it, and eventually she decided to claim it as the name of the winery. To Womack, wine is feminine, beautifully complex.
Damsel Cellars wines pair well with food — something reminiscent of her time in the restaurant industry. She wants the wine to accompany food, not overpower it. 
Seeing her wine not only complement great meals, but important life moments, is the most rewarding part of making it.
Sparkman Cellars
Woodinville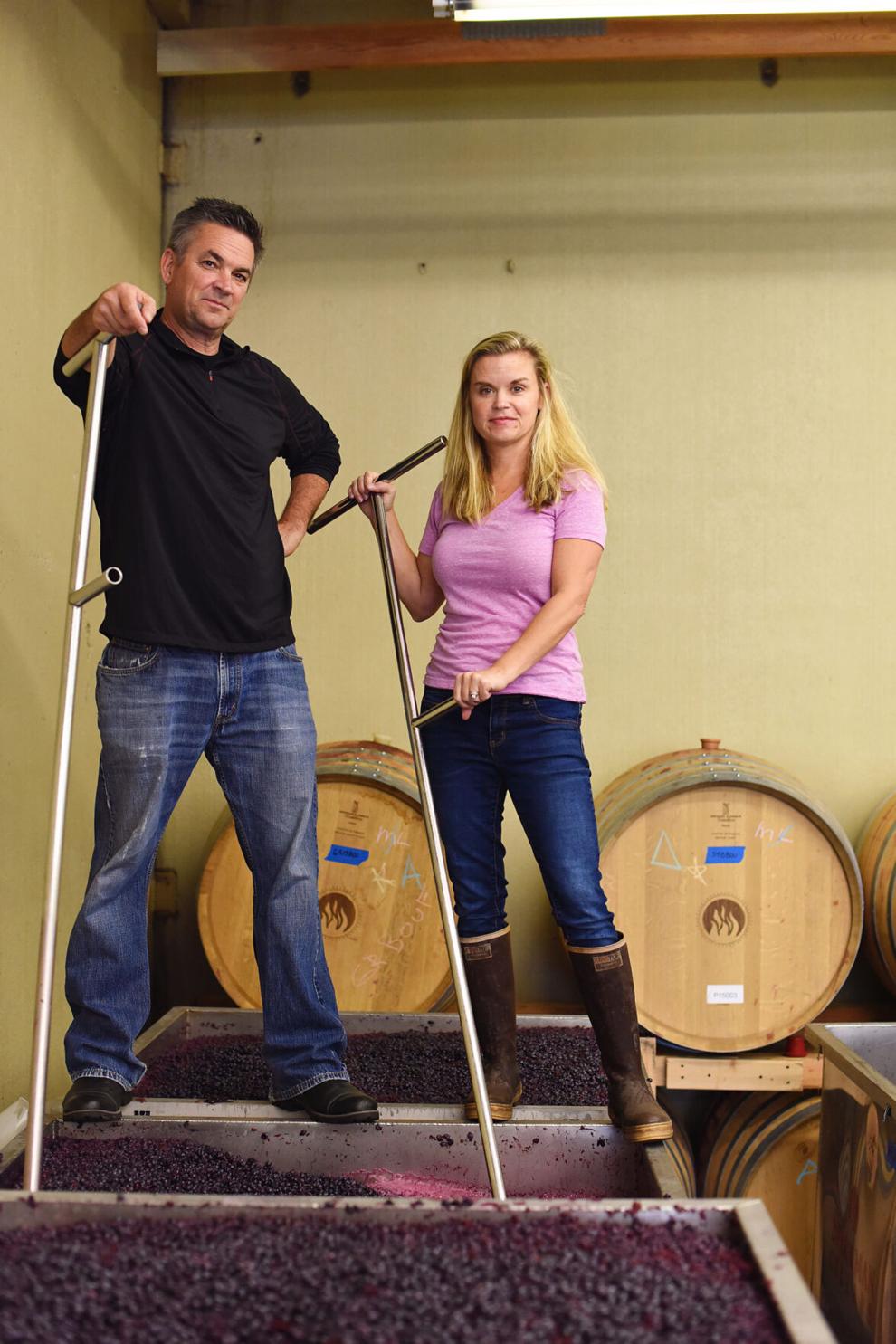 When Kelly and Chris Sparkman decided to take a leap and leave their separate careers to come together to start making wine, they realized they might have been the perfect duo to do it. With Kelly's science background in wildlife biology and Chris's restaurant experience working as a sommelier and wine buyer, they had the perfect combination of science plus hospitality to succeed. They also were passionate about wine and had friends in the industry.
The birth of their daughter ultimately inspired them to go for it.
Both had jobs they loved, but they wanted to spend more time with their baby. Winemaking allowed them the work-life balance they longed for.
They got started that year and produced about 12 barrels. Now, just over a decade later, they're sending out about 12,000 cases of wine through their doors. And with awards like Wine Spectators "Rising Stars" and being named one of the top 100 wineries in the world by Wine & Spirits magazine, they are glad they made the pivot.
And they're still growing.
The Sparkmans recently purchased a new space in the old Redhook Brewery building in Woodinville. This new location will house a larger winery with more room to create an elevated tasting experience, said Kelly. Renovations are currently underway, and they hope to open in March.
The new space will have plenty of room and an outdoor patio space and exclusive wine club area. 
They're excited to have this new space to continue their mission of not only focusing on their family, but helping others create memorable experiences together as well. Their tagline sums up their focus well: Family. Good Livin'. Damn Fine Wine.
Charles Smith Wines
Seattle and Walla Walla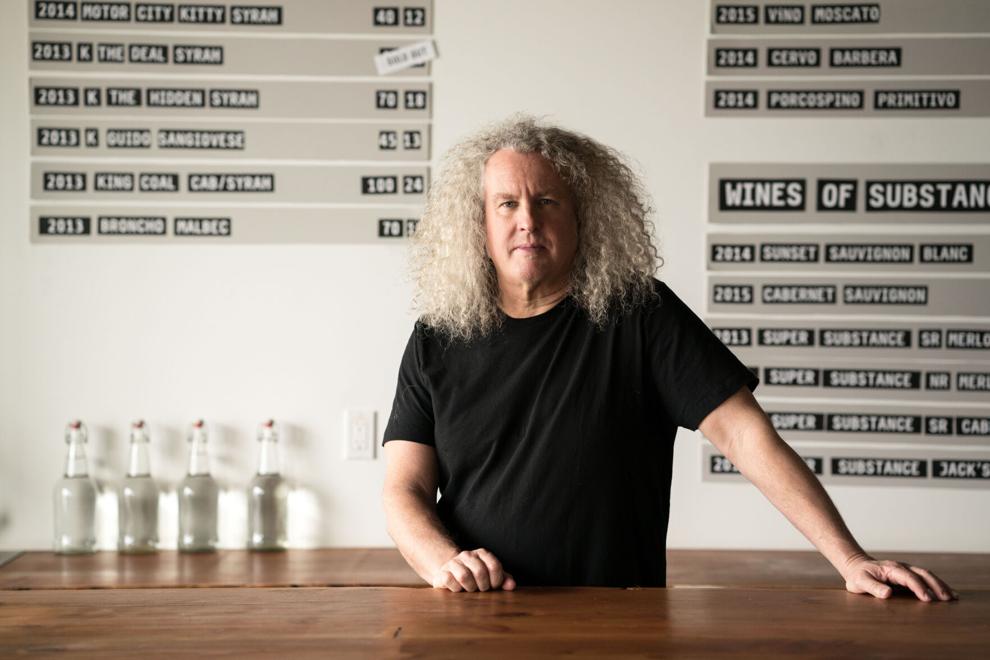 Charles Smith ended up in the wine industry by following two things: his passion for wine, and his life on the road. Literally. It was on a road trip that he ultimately made the decision to give winemaking a try.
When you meet Smith, you'll notice his big hair and immediately get the sense that you're dealing with a free-spirited, rock 'n' roll kind of guy. And as you talk to him, you learn that underneath this exterior is a gentle, kind-hearted spirit. From his philosophy for why he does what he does, to the wine he makes, and the way he markets it — you can see the influence of his tough-yet-soft nature in nearly every aspect of the business.
His mission: Make wines for everyone. 
It's why he has such a vast portfolio. He has wine that tastes high-end but at affordable prices. He also has high-end wine with big price tags, too, for when you really want to make an impression. He makes rosé, syrah, riesling, merlot, chardonnay, and cabernet sauvignon. And it's good stuff — with a lot of awards to back that statement up. Smith was named Winemaker of the Year twice by two national magazines.
Growing up in Southern California, he bounced between restaurant gigs in Palm Springs during winter and Lake Tahoe or Napa Valley in summer. He developed a fascination with wines early on. 
But his nomadic spirit would take him on a roundabout journey first. After spending his 20s in the California restaurant scene, he eventually ended up in Europe, managing rock bands and concerts. When he moved to the Pacific Northwest, winemaking was on his mind. He took a road trip through Eastern Washington Wine Country and, during his travels through the rolling fields of Walla Walla, he met a winemaker who helped him realize that if he wanted to do the wine thing, he could. And Charles Smith Wines was born.
Since releasing his first wine in 2001, his business has grown to three locations. You can experience his wines at K Vintners, at the base of the Blue Mountains in Walla Walla; downtown Walla Walla; and Charles Smith Wines Jet City, in the Georgetown neighborhood of Seattle. 
Jet City is situated with a perfect view of Boeing Field's main runways, with Mount Rainier making an appearance in the background, like a postcard. The building was once a bottling plant for Dr. Pepper, and has been renovated to create a cool industrial tasting room experience and one of the largest urban wineries on the West Coast.