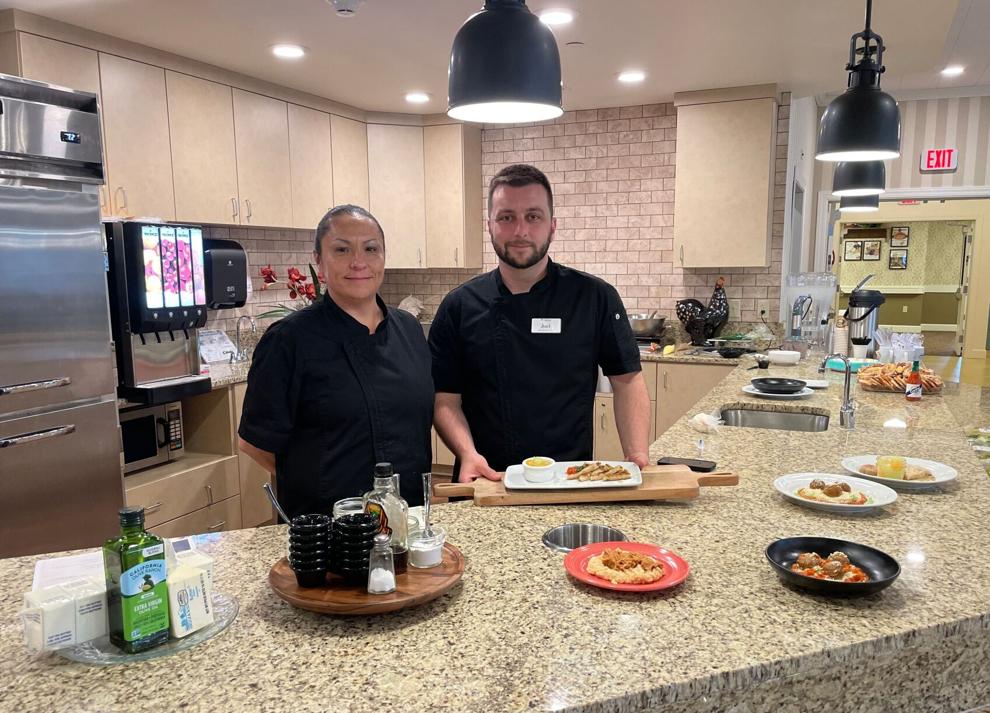 For those with health issues that make chewing or swallowing difficult, biting into a juicy steak or rack of ribs can pose a challenge.
That's why Joel August, director of culinary services at Koelsch Communities, and his team have created a new Purées with Purpose menu, so residents at the company's independent living, assisted living, and memory care communities can look forward to their favorite foods, too.
August recently hosted a demonstration of how the meals are made and presented at Koelsch's Jefferson House Memory Care in Kirkland.
The chef-led program comes up with dishes that look to be a combination of nutritious, flavorful, and visually appealing. The program especially has in mind residents living with Alzheimer's and forms of dementia, which sometimes can make chewing and swallowing difficult.  
August and co. showcased at the recent demonstration how their techniques introduce nutrition as well as variety and contrast to modified diets. That was followed with a discussion on the importance of puréed foods in the overall health of the senior population — and how many of the techniques can be used in anyone's kitchen.
"No matter what our age is, we look at our food first, and eat with our eyes," August said. "Having contrasts on the plate is so important to that initial first impression."
By intentionally molding, shaping, adjusting colors naturally — and using methods like piping — vital nutrition can be delivered, and thoughtfully elevate mealtime for every type of diet.
When steamed and puréed foods lose a bit of their color, August suggests making food vibrant again with the addition of natural food coloring like spinach and other vegetables. This provides another nutritional component, and when piped onto the plate, creates a visually pleasing meal.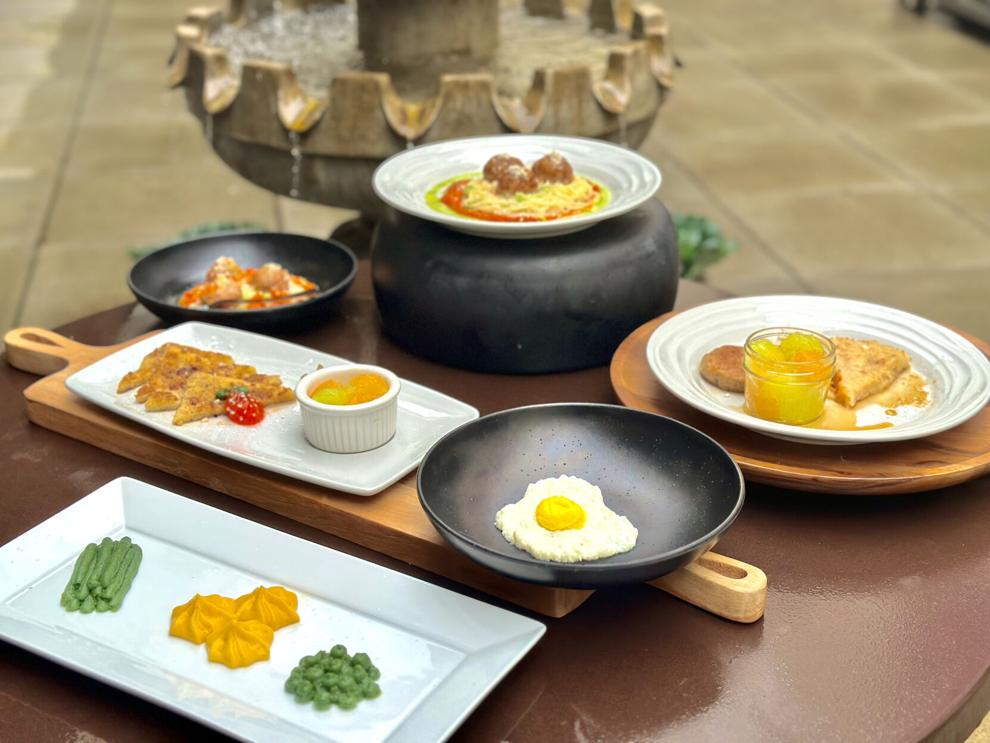 August's Butternut Squash/Parsnip Purée
Serves 4-6 portions 
Ingredients 
2 pounds butternut squash, halved, peeled, seeded, and diced into 1⁄2 inch pieces, or parsnips peeled, cut into 1/2 inch pieces
1/2 cup onion, diced
1/2 cup carrots, peeled and diced
1/2 cup celery, diced
50 ounces of vegetable broth
1/2 teaspoon salt 
1 teaspoon white pepper
1/4 cup heavy cream
2 tablespoons chopped fresh garlic 
3 tablespoons ground cinnamon 
1 teaspoon ground ginger 
1 teaspoon ground turmeric 
3 tablespoons honey 
Butter to taste
Method
Combine squash or parsnips, onion, carrots, celery, broth, salt and white pepper in a medium saucepan. Simmer, uncovered, until squash or parsnips are very tender, about 40 minutes. Puree squash or parsnips in a blender or food processor and add honey. Slowly blend in the cream and add the remaining spices. Serve warm with a knob of salted butter. 
Koelsch has locations in Kirkland, Bellevue, Edmonds, Puyallup, and more across the Western Washington region. Find out more here.