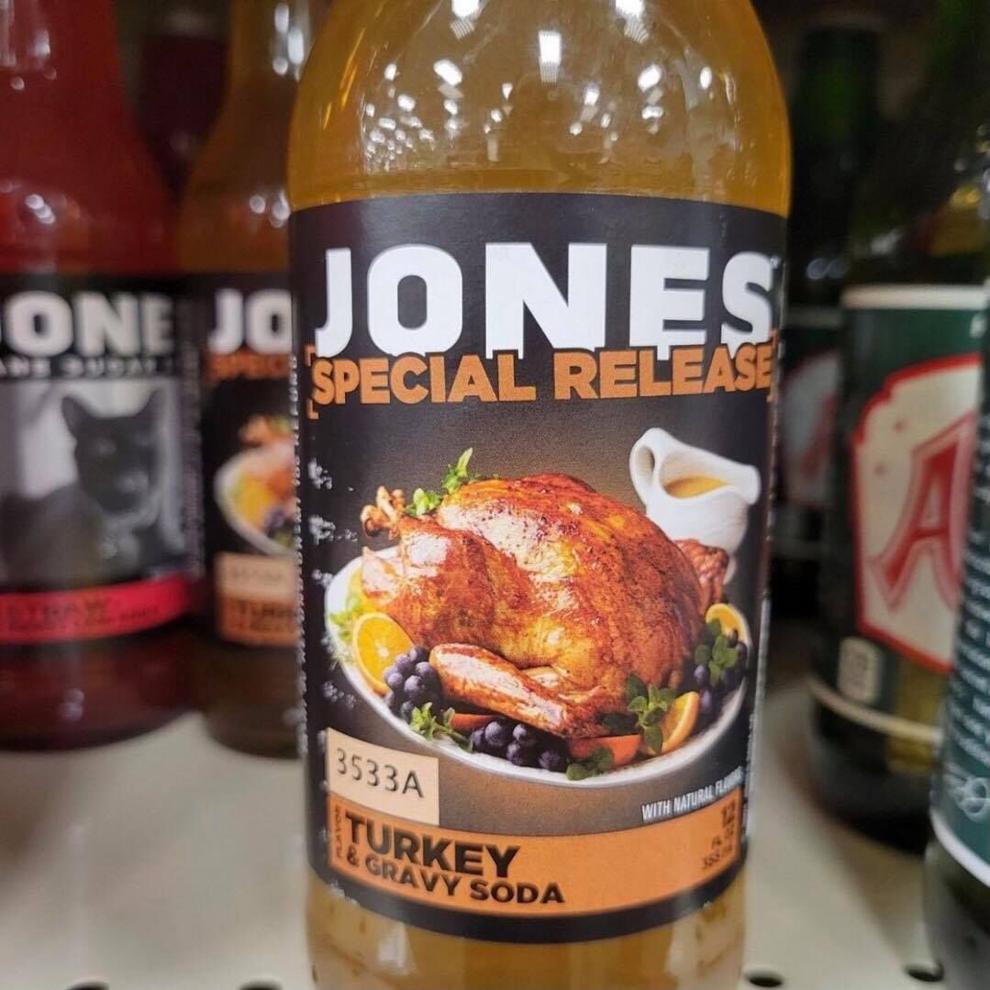 To celebrate Jones Soda's 25 years of independent craft soda-making, the company is re-releasing a famous (infamous?) flavor from 10 years ago, one that took the beverage world by storm and left a memorable aftertaste: Turkey & Gravy Soda.
While the company admits it's more of a gag than a refreshing drink, it's one of Jones Soda's most-requested flavors, so this Thanksgiving, get ready to pour a sparkling glass of turkey and gravy. As confirmed by Jones Soda, no actual turkeys were harmed in the making of this soda. It's vegan-friendly and gluten-free, so everyone can experience this unique and weirdly savory soda.
Only 35,000 bottles of this limited-edition flavor are being made, with each individually numbered as a collector's item, so you can keep it, as one would treasure any rare vintage. No joke: Previous holiday collections of Jones Soda go for a pretty penny on auction and collectibles websites, so the thirst is real. If you can find a bottle in stores, buy it while you can.