Now that the holidays are finally upon us, it's time for cocktails as festive as they are refreshing. Whether you're hosting a party at home or attending a gathering elsewhere this year, you'll want to have two fun takes on a classic cocktail up your sleeve: maple and butterscotch variations on the old-fashioned.
I've never considered myself much of a whiskey girl. Then I tested and tried both these drinks. The subtle sweetness of each has a way of cutting through the strength of the whiskey, helping make it approachable to the average nonwhiskey drinker. Make no mistake, though: These drinks will still satisfy whiskey fans. Just ask my husband.
Though I love both concoctions, I'm especially partial to the maple variation for its sentimental value. Because it was among the cocktails served at my wedding, it will always remind me of that special day. The butterscotch version, though, also has some personal nostalgia attached to it: It's inspired by the sips of Frangelico my mom loves taking after holiday dinners. If you haven't had Frangelico, it's a sweet hazelnut liqueur with toasty hints of vanilla and white chocolate. Sipped on its own, it's too saccharine for my tastes. But when it's mixed into a cocktail, it's just right.
Everyone needs a go-to holiday cocktail, so why not go with a classic old-fashioned in one of these seasonal variations? Whether you're a whiskey lover or typically less inclined toward the spirit, I promise you'll adore at least one of these orange-spiced cocktails with your loved ones around the fire this holiday season.
---
Old-Fashioned Two Ways
Butterscotch Old-Fashioned
Makes 2 servings
Frangelico is a sweet afterdinner drink. For me, it's way too sweet on its own. But when it's used in place of a sweetener in a cocktail, I find it perfect.
Ingredients
3 ounces whiskey
2 dashes orange bitters
2 orange peels
¼ sweet orange, juiced
1½ ounces Frangelico
Method
Carve 2 peels off an orange first with a small paring knife. Combine the rest of the ingredients in a shaker with ice. Shake and serve up, strained in your favorite cocktail glasses, garnishing with 1 large ice cube and an orange peel each.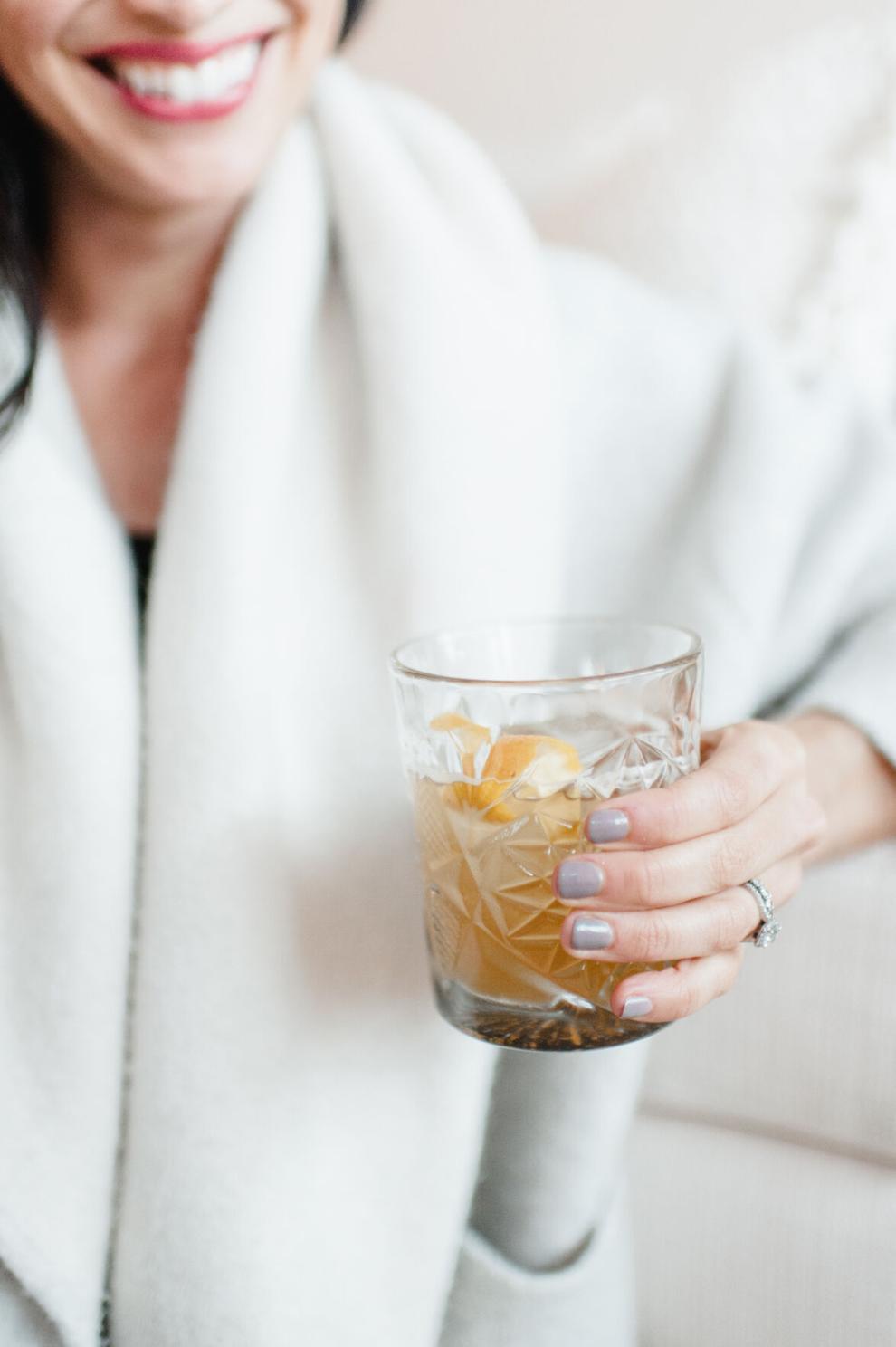 ---
Maple Old-Fashioned
Makes 2 servings
This is the recipe we used at our wedding. It's always our house's go-to cocktail when people come over in the winter.
Ingredients
3 ounces bourbon
2 teaspoons maple syrup
4 dashes bitters
2 orange peels to garnish
Method
Combine all ingredients in a shaker with ice. Stir quickly with a spoon to chill and combine the liquids. Place 1 large ice cube in each cocktail glass, and strain liquid between the two glasses. Garnish each with an orange peel.