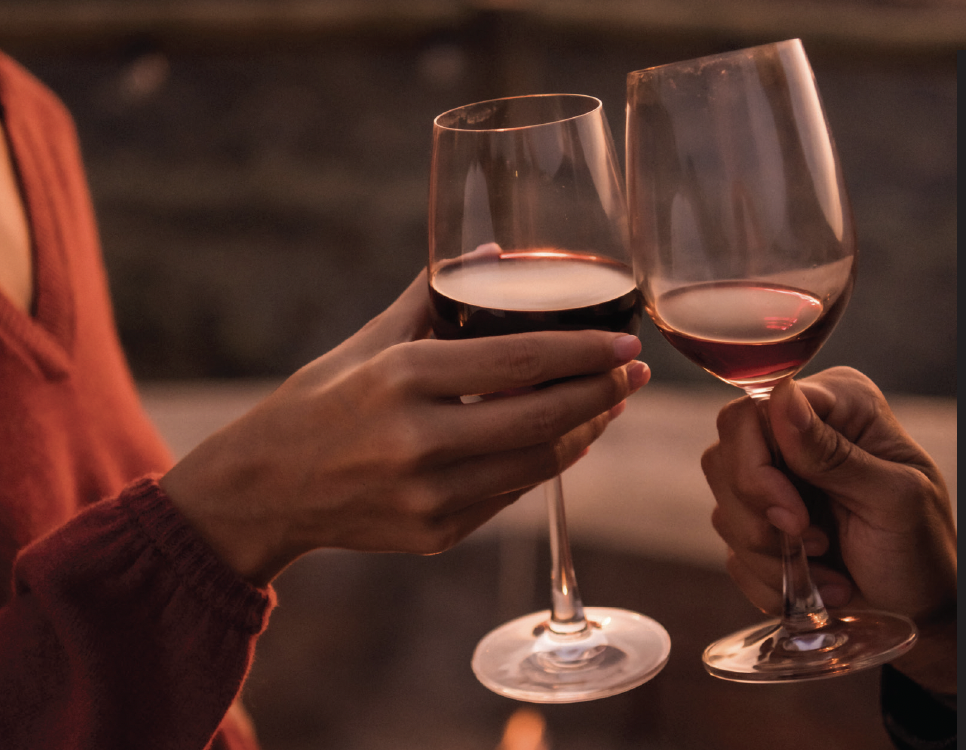 Valentine's Day might have you daydreaming of reconnecting with your love or sparking a flame with someone new. Get away and relax with a date (and a glass of wine) at one of these five Eastern Washington escapes.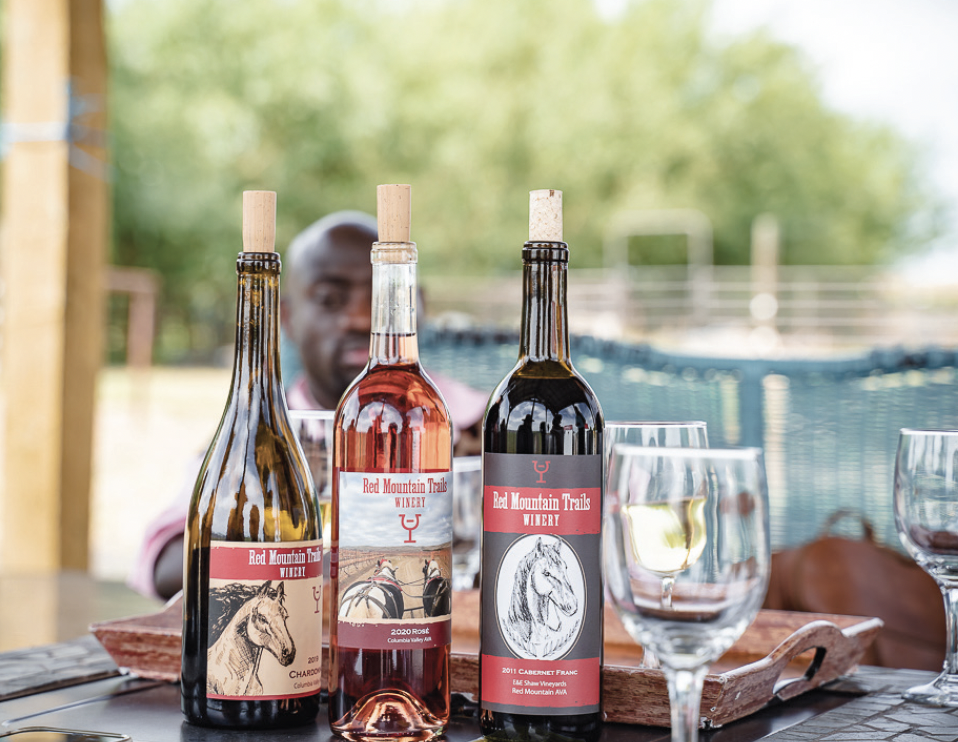 Wine Flights and Wagon Rides in Richland
At Red Mountain Trails, you and your plus-one can enjoy a winding wagon ride through the lush vineyards of the Tri-Cities region. At the end of the ride, guests get a flight of Red Mountain Trails wines and are invited to cozy up by the fire to roast s'mores.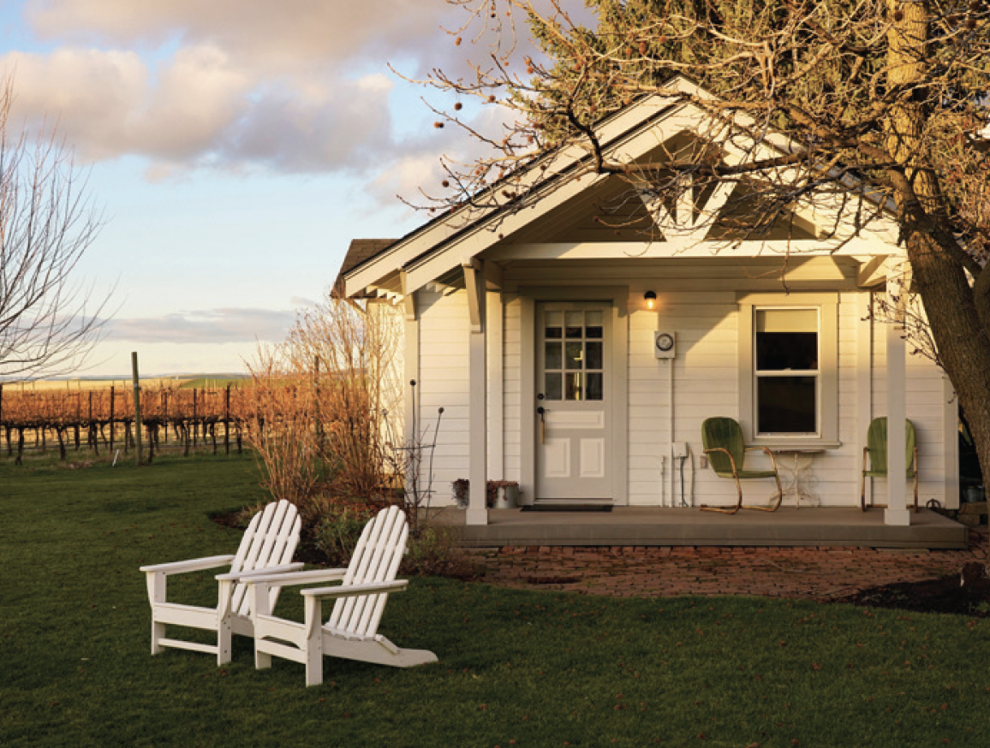 The Inn at Abeja in Walla Walla
Tension seems to just fade away at Abeja — whether it's from the welcome glass of wine upon arrival or the scenic 38-acre property, you'll both feel more relaxed leaving than when you arrived.
Located on a stunning historic farmstead in Walla Walla, Abeja (which translates to "bee" in Spanish) is the place to unwind in Eastern Washington and was named the Travelers' Choice destination by Trip Advisor in 2022. While lodging in one of the restored historic cottages and farmhouses on the property, guests will be treated to a complimentary wine-tasting appointment and a gourmet breakfast each morning.
Looking to explore more of Walla Walla's lush vineyards? There are more than 120 wineries and more than 30 tasting rooms to visit in the region.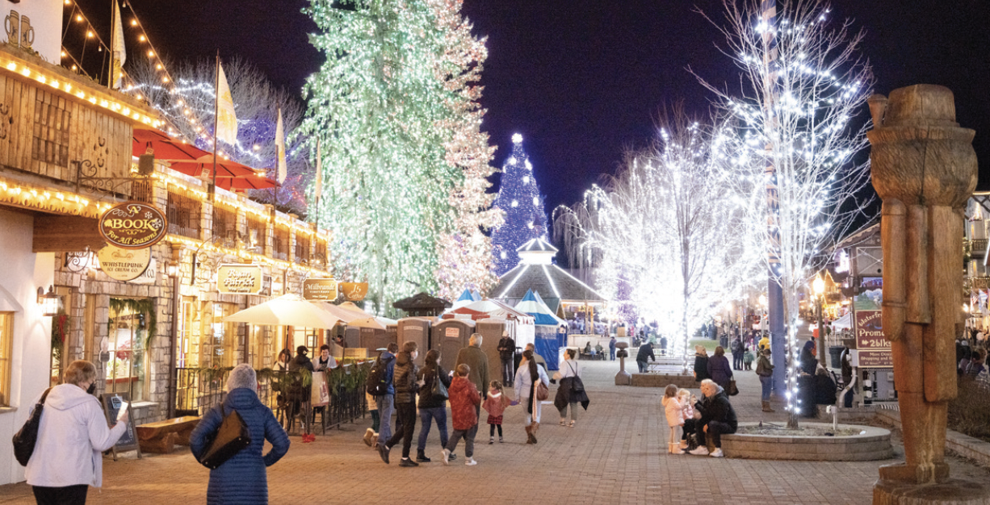 Leavenworth Winter Karneval and Usurious Wines
Leavenworth visitors will find themselves magically transported to a tiny German village in the Bavarian Alps — or, in this case, in the Cascades. It doesn't get any more romantic than snow, twinkling lights, and feeling like you've stepped inside a sweet Hallmark Channel movie set. After browsing the village shops with your love, take part in the German tradition of "Fasching" (a practice that dates back to the 13th century as a way of celebrating the last serving of alcohol before Lent) by making your way to the winery within walking distance of Leavenworth, Usurious Wines. Usurious Wines has earned gold and double-gold ratings for its 2017 and 2021 cabernet sauvignons and was featured in the 2022 Washington Tasting Room magazine. Open Saturdays or by appointment.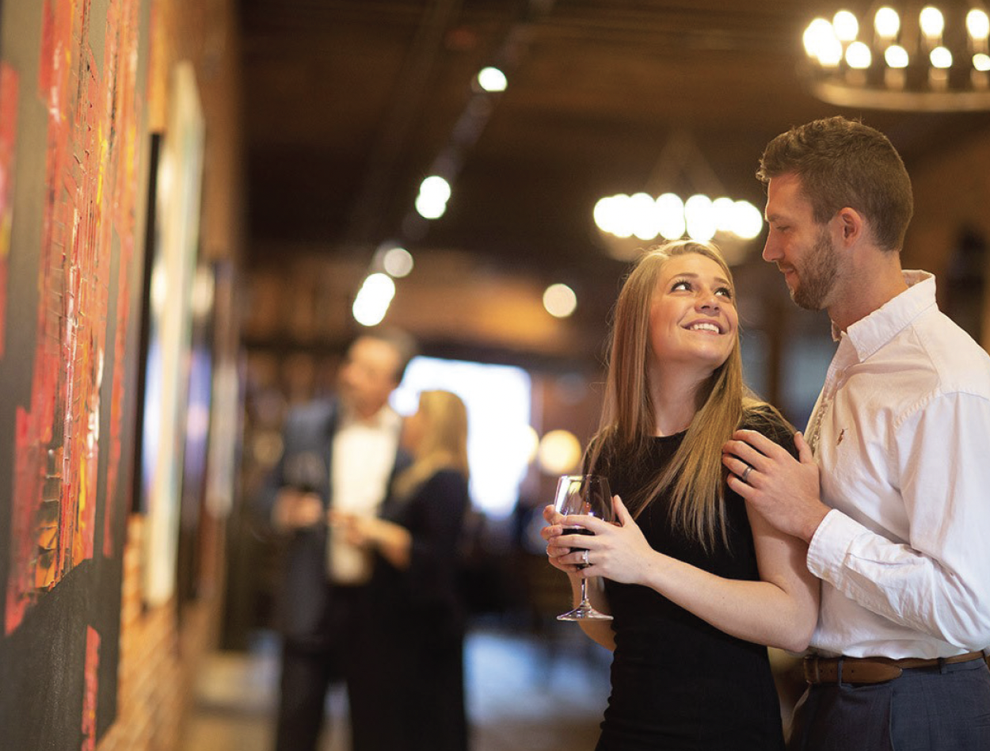 Sip and Savor the Arts at Barrister Winery in Spokane
As the second-largest city in Washington, Spokane provides plenty of opportunities for wining and dining. A local favorite is Barrister Winery, where visitors find themselves immersed in its moody historic brick and timber tasting room and its expansive local art gallery. The gallery includes a curated selection of inland Pacific Northwest artists, and if you visit the tasting room on a Wednesday or Friday, you might catch a live music show.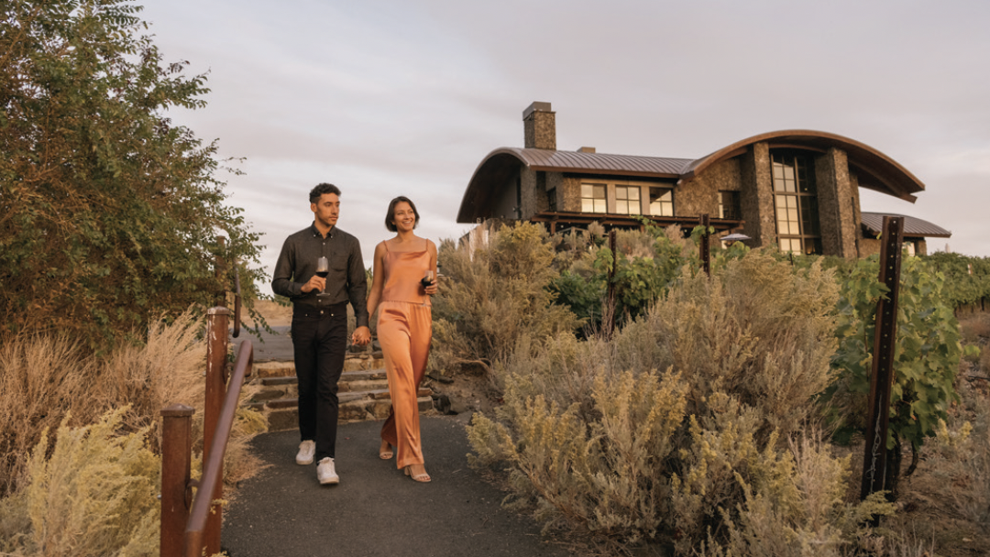 Stay Within the Grape Groves in Quincy
Nestled within the resort's vineyards, the Cliffehouses at Sagecliffe Resort and Spa offer unmatched exclusivity and atmosphere so that you and your partner can relax in luxury whether you pick a heated yurt (no phones or TV) or the Cavern hotel rooms with dramatic cliff/cave entries and soaking tubs. If you want more space, maybe a stunning condo with floorto- ceiling windows to take in a view of The Gorge, or a whole private Lake Home, is in order. The Cliffehouse suites never disappoint, thanks to fireplaces, huge tubs, and sunset-watching.